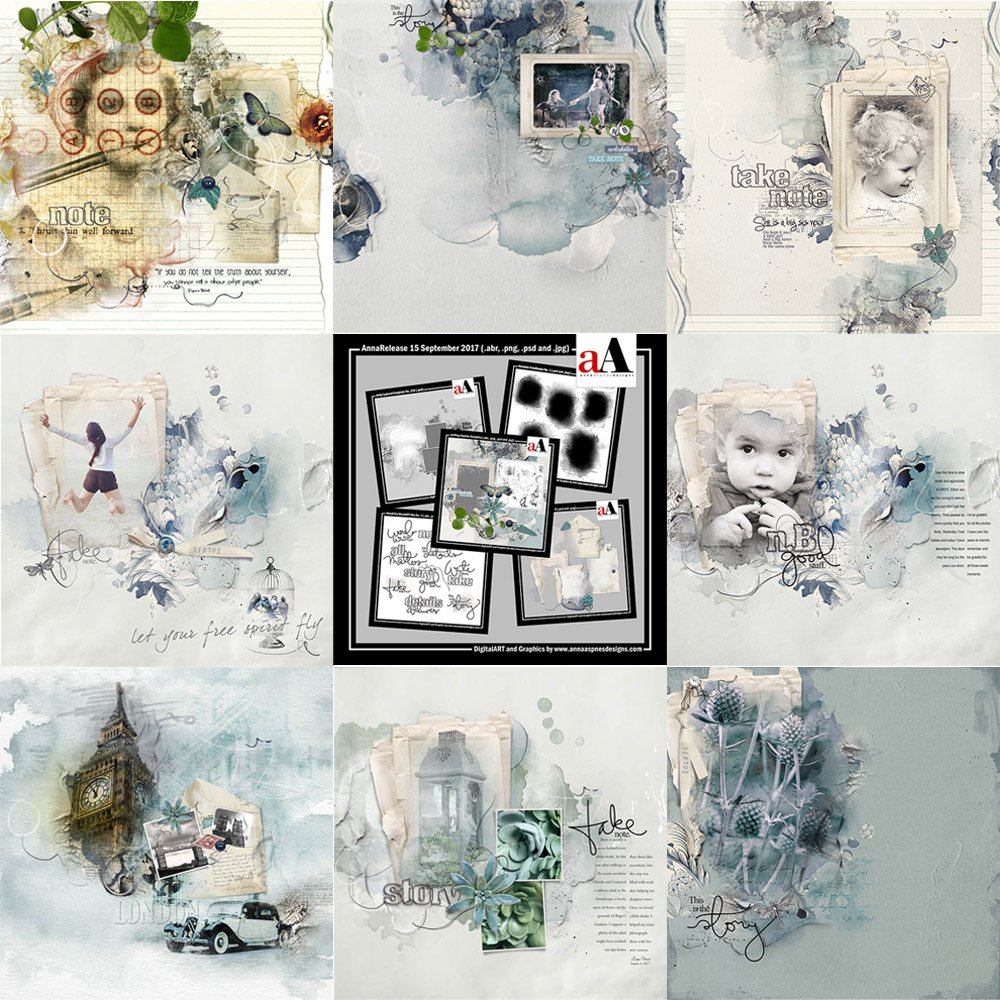 Happy Monday! Today we're sharing digital designs inspiration Notabilia.
AnnaRelease Notabilia is the newest collection of digital designs for scrapbookers, photographers, artists and crafters to be released into the Anna Aspnes Designs store.
AnnaRelease Notabilia
The aA Creative Team members have been getting creative new ArtPlay Palette Notabilia and supporting DigitalART products.
More digital designs inspiration Notabilia of course, can be located in the AnnaGallery.
Note that the AnnaRelease bundled option is available for ONE WEEK ONLY.
Click on the image below to view more digital designs inspiration 'Whizzo' or visit the AnnaTeam Layouts board on Pinterest.
Digital Designs Inspiration Notabilia
See our Gallery HighLights by clicking on the images to access complete digital design supply lists.
You will also find process notes and digital scrapbooking tutorials from each team member to provide new digital inspiration for using aA DigitalART designs.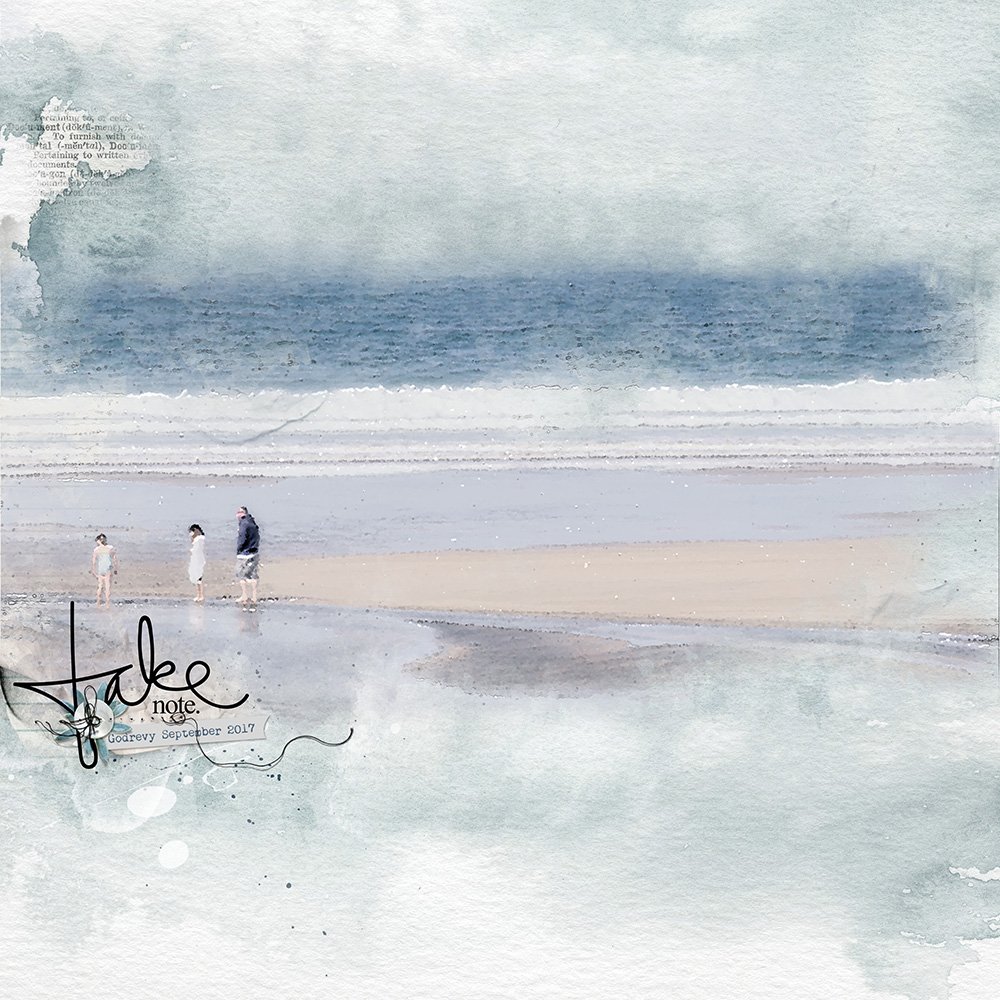 Godrevy Beach | Viv
Flexibility with MultiMedia
Use the layers in part or as delivered to embellish your digital artistry and artsy digital scrapbooking layouts.
You can also mix and match layers from multiple MultiMedia elements.
Watch this video for guidance on understanding and using the MultiMedia product range by Anna Aspnes Designs.
Viv created a small cluster elements around her title using layers from different elements in MultiMedia Documents No. 2.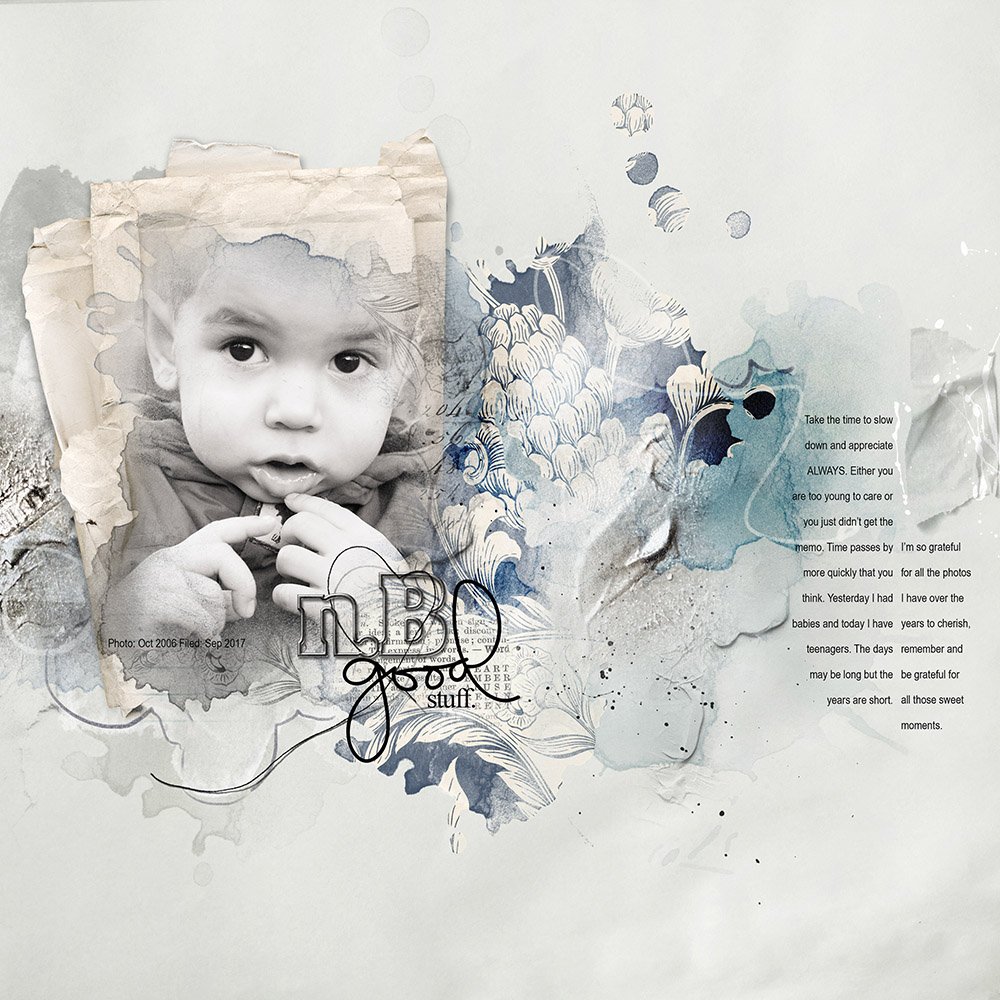 n.B | Anna
Keep It Simple
Create an artsy layout using a simple drag and drop approach.
Open files in the Notabilia collection and move them onto an artsy foundation using the Move Tool from the Tools Panel.
Watch this video for further guidance for creating this 10 minute digital scrapbooking page.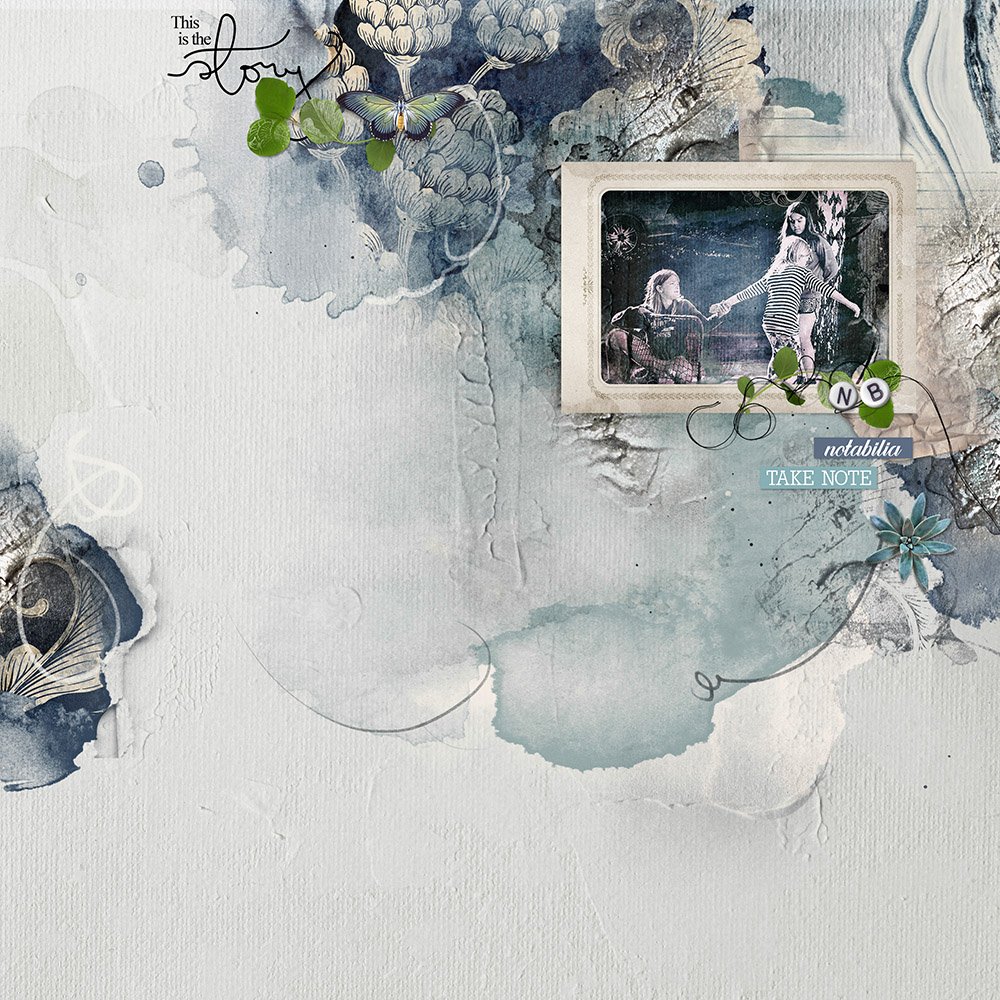 The Story | Ulla-May
Color Co-ordinate
Match color of your photo with the color palette using the Frame element and Blending Modes.
Clip a black and white photo to the mask layer in the Frame element and switch off the visibility of the matte layer.
Apply a Blending Mode of choice to the mask layer to change the color and intensity of the photo.
Notice how Ulla-May brings tension to the design through the use of the green elements.
Want to learn more about Artsy Digital Design?
Join the aA Year of ArtPlay 2017 which is now underway and being enjoyed by artists just like you.
Watch a preview of the January session.
WHAT  STUDENTS ARE SAYING:
Deb says, "The ArtPlay classes are wonderful in that they help me focus on what i want learn and improve. Focused practice and actually seeing how it is done." 
Candy says, "Thank you for all you're doing to help me advance graphically!  I look forward to each class, video, and great new supplies that I receive.  It's given me a new way to use my artistic skills, since my full-time day job never uses any of those skills.  I wish I had time to do digital scrapbooking all the time."
Barb says, "I am so glad that I decided to enroll in Anna Aspnes' Year of ArtPlay class.  I thought hard about the price but realized that if I spread the amount over the year it was less than a movie a month….and that's not even including popcorn!  The lessons so far have been fabulous.  Anna shows us specific techniques each month as we get to watch her build a layout from scratch.  She explains her process of choosing photos and digital supplies and she takes us through her thought process and she creates the layout.  Each month really builds on the previous ones and I can definitely see that my skills have grown over time.  The Facebook group has been very helpful both for comments from Anna and other students as well as being able to study how others have interpreted the lessons. So much can be learned from that!  I can't wait to see what the rest of the year brings.  I'd love this class to go on forever."
You can learn more and register aA Year of ArtPlay 2017, after which you'll have immediate access to 8 months of artistry making content, plus a supportive community and mentorship from me personally.
And Don't Forget: Share and connect with other artsy digital scrapbookers by posting your own Digital Designs Inspiration Notabilia in the AnnaGallery.