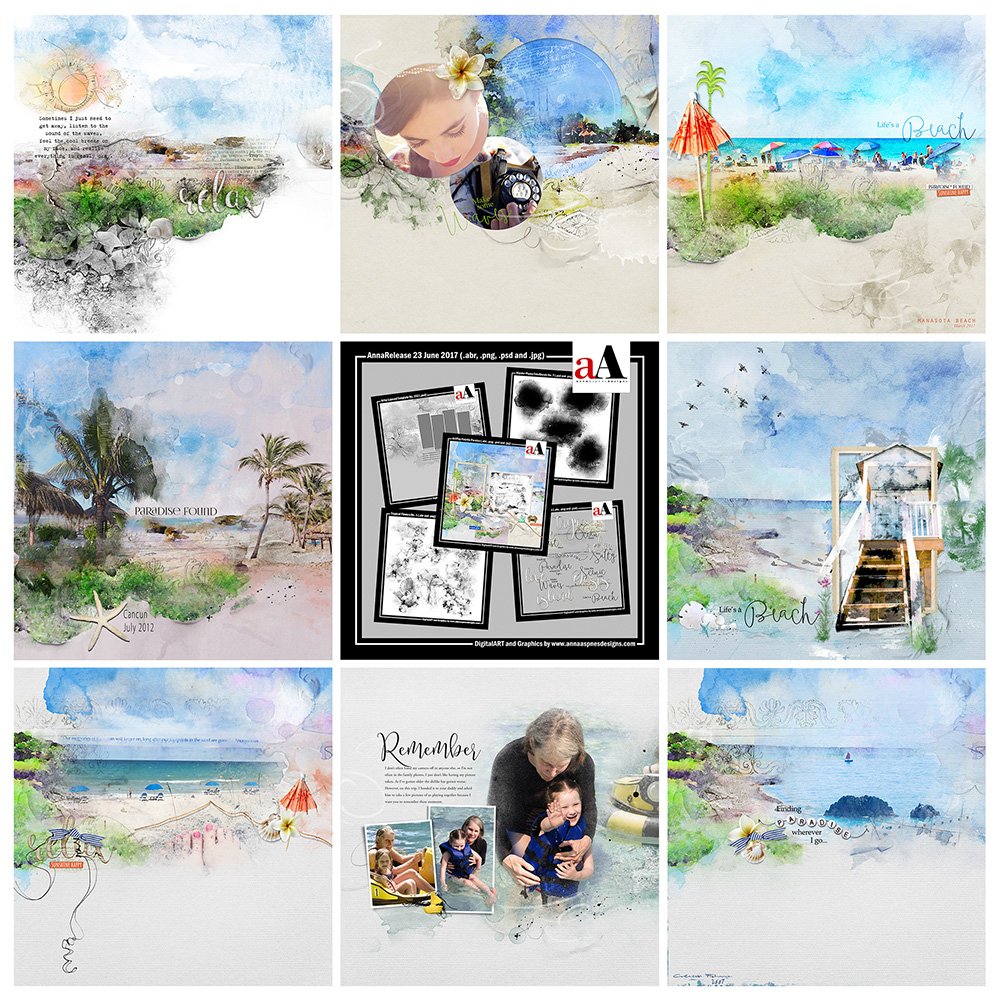 Happy Monday! Today we're sharing digital designs inspiration Paraiso.
AnnaRelease Paraiso is the newest collection of digital designs for scrapbookers, photographers, artists and crafters to be released into the Anna Aspnes Designs store.
The latest release embraces island and beach vacations with dreamy colorscapes.
AnnaRelease Paraiso
The aA Creative Team members are getting artsy using the new ArtPlay Palette Paraiso and supporting DigitalART products.
More digital designs inspiration Paraiso of course, can be located in the AnnaGallery.
Note that the AnnaRelease bundled option is available for ONE week only.
Click on the image below to view more digital designs inspiration 'Paraiso' or visit the AnnaTeam Layouts board on Pinterest.
Digital Designs Inspiration Paraiso
See our Gallery HighLights by clicking on the images to access complete digital design supply lists. You will also find process notes and digital scrapbooking tutorials from each team member to provide new digital inspiration for using aA DigitalART designs.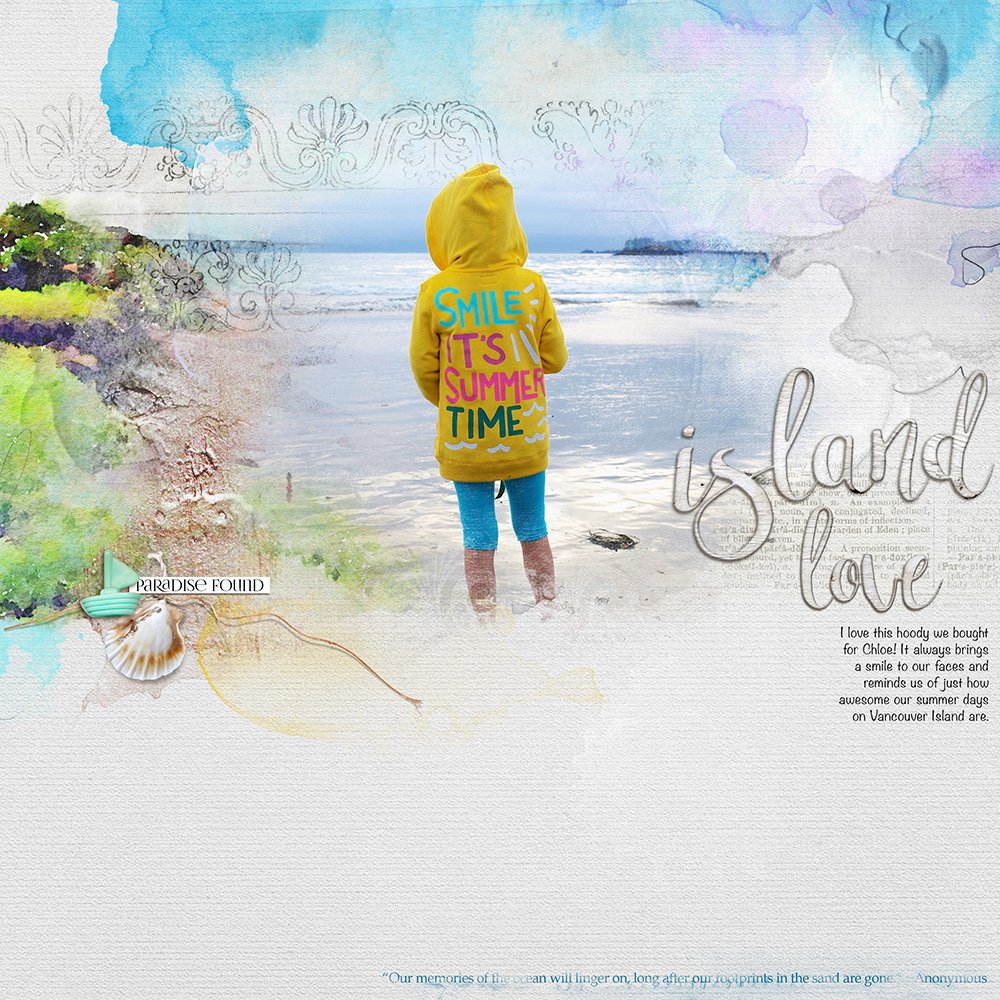 Smile | Heather
Quick and Easy
The quickest way to achieving the artsy in your digital scrapbooking and artistry is to use an artsy paper from one of the ArtPlay Palettes as you canvas or background.
You can then move and place the FotoBlendz clipping mask over the background layer to create your layout foundation. FotoBlendz clipping masks are delivered in .png, and sometimes also in layered .psd format, providing the option to manipulate the layers individually.
Place your photo layer on top of the largest of the FotoBlendz layers, then press CTRL + ALT + G (Photoshop and Elements 15+) or CTRL + G (Elements).
See this video tutorial for further guidance and download the FREE aA Glossary of Terms.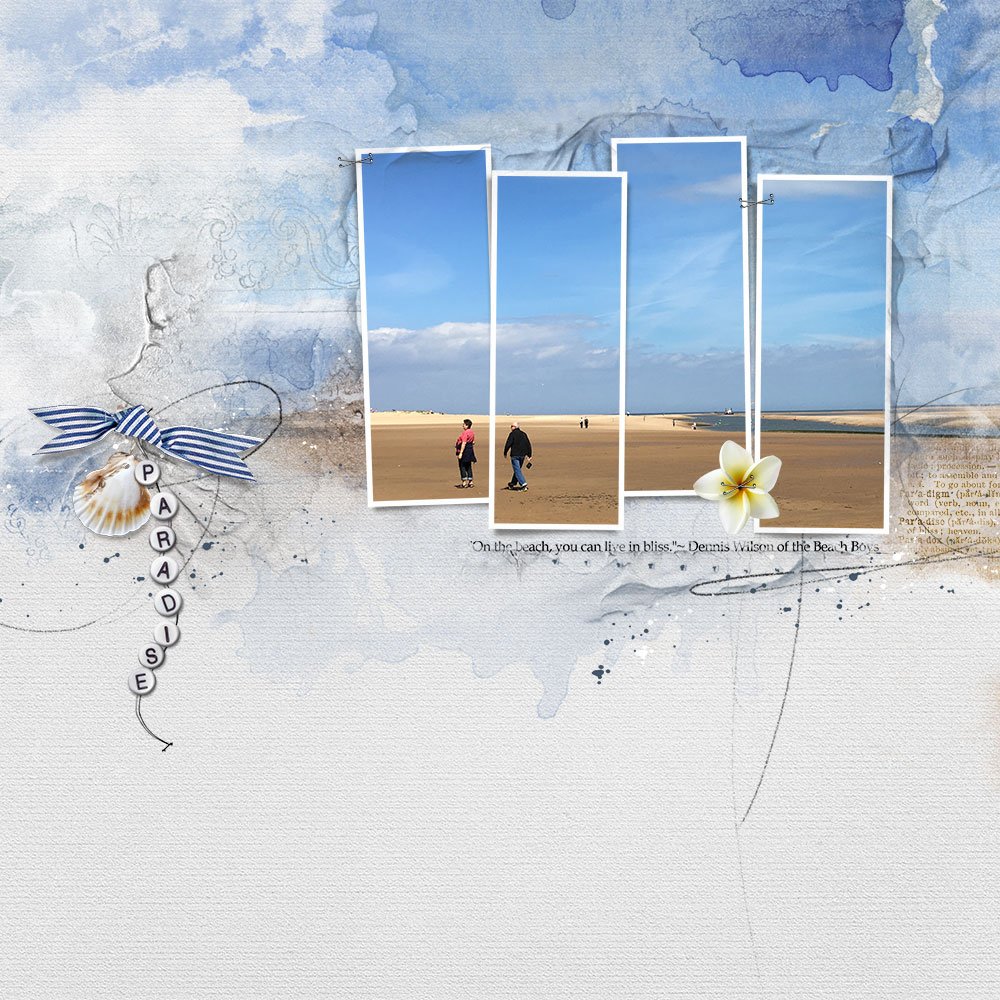 Out to Sea | Viv
Multiple Frames with Single Photos
Span the same photo across multiple frames by clipping the image to the frame mask as outlined above.
Duplicate the image layer, then move on top of the next frame mask, and then repeat the same function.
Tip. Make sure your photo spans all frames in your layout or Template before you begin this process.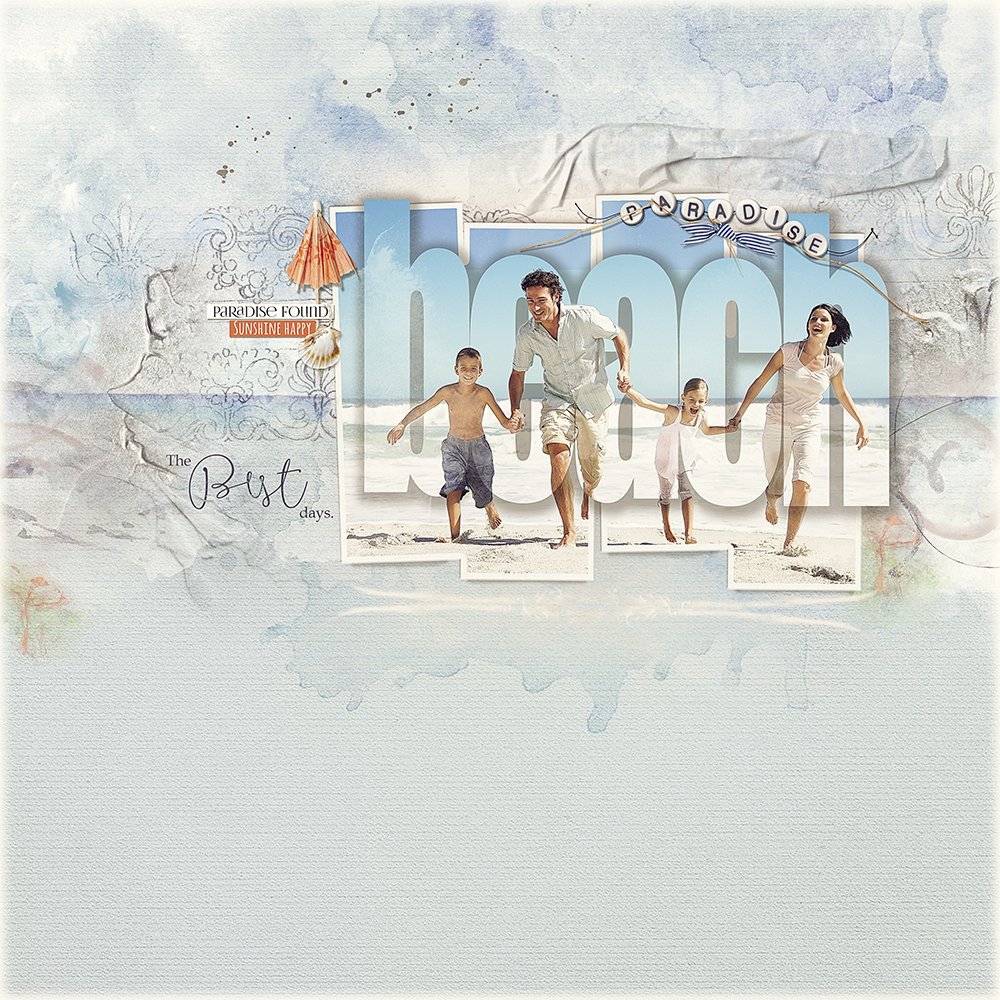 The Best Days | Marianne
Graphic Text Component
Incorporate text into your imagery using the Type Tool and Clipping Mask function in Adobe Photoshop and Elements.
Click on the image above to read how she used the same clipping mask feature to yield a different effect to those described above.
Oftentimes the same technique can be used in different ways with various Photoshop Tools and DigitalART supplies to yield endless results.
Want to learn more about Design?
Join the aA Year of ArtPlay 2017 which is now underway and being enjoyed by artists just like you.
And there is a new video coming this week.
WHAT  STUDENTS ARE SAYING:
Deb says, "The ArtPlay classes are wonderful in that they help me focus on what i want learn and improve. Focused practice and actually seeing how it is done." 
Pam says, "This is a glorious journey. Its meant that I have been able to begin to achieve the graphics I have always wanted to. Your patience and guidance and your supremely professional products have made a wonderful world that was foggy start to clear! Looking forward to continuing this ride and hopefully embark on others you craft for us."
Trish says, "For those of you thinking of taking up the challenge of the Year of Arts Play with Anna it has been an amazing journey. Anna is such a professional and great teacher that you learn so much, have so much fun with the videos and it also stretches you get out of your comfort zone and try new things. I have loved every minute of it so far and whilst am a bit behind, love that I can go back and re-watch earlier videos to pick up the tips again. It is a beautiful thing…"
You can learn more and register aA Year of ArtPlay 2017, after which you'll have immediate access to 6 months of artistry making content.
And Don't Forget: Share and connect with other artsy digital scrapbookers by posting your own Digital Designs Inspiration Paraiso in the AnnaGallery.