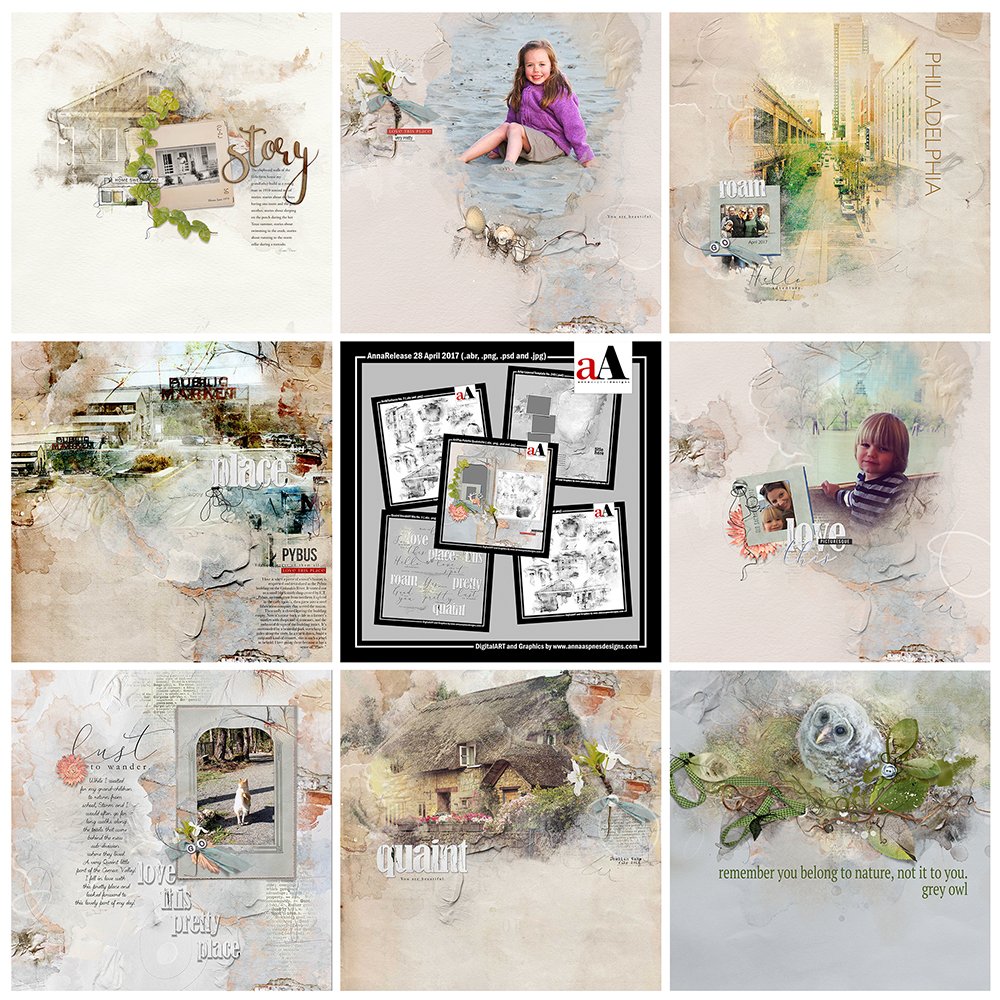 Today we're sharing digital designs inspiration Quaintville.
AnnaRelease Quaintville is the newest collection of digital designs for scrapbookers, photographers, artists and crafters to be released into the Anna Aspnes Designs store.
AnnaRelease Quaintville
The aA Creative Team are inspiring us this week using the new ArtPlay Palette Quaintville and supporting DigitalART products.
More digital art inspiration for AnnaRelease Quaintville, of course, can be located in the AnnaGallery.
Note that the AnnaRelease bundled option is available for ONE week only.
Click on the image below to view more digital designs inspiration 'Quaintville' or visit the AnnaTeam Layouts board on Pinterest.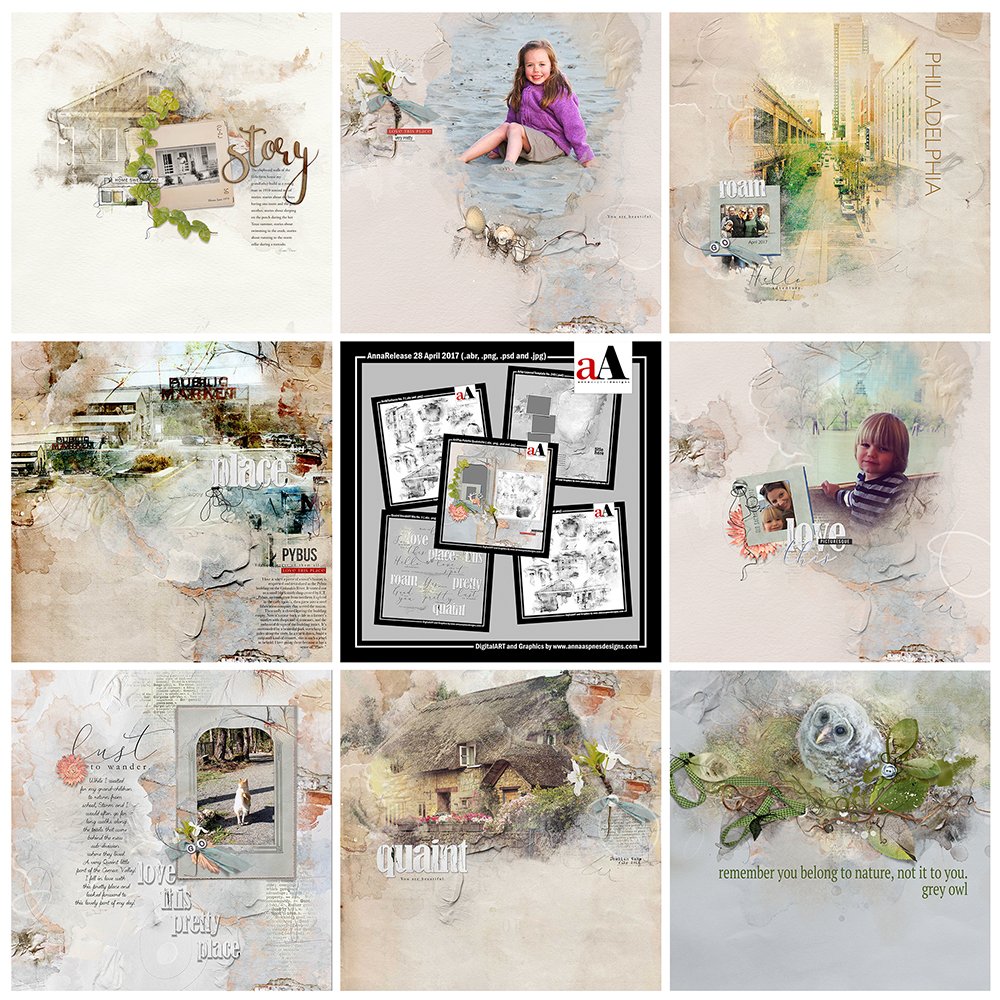 Digital Designs Inspiration Quaintville
See our Gallery HighLights by clicking on the images to access complete digital design supply lists. You will also find process notes and digital scrapbooking tutorials from each team member to provide new digital inspiration for using aA DigitalART designs.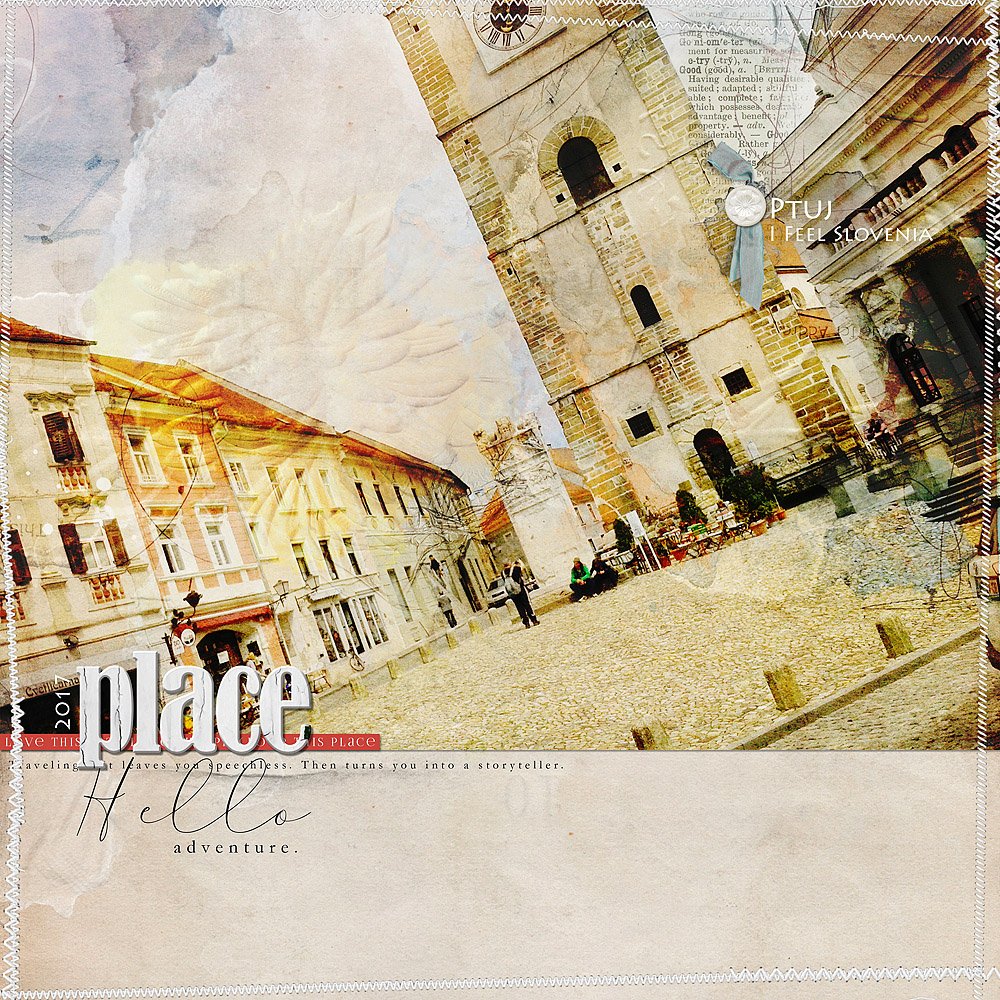 I Feel Slovenia | Eva
Play With Angles.
Experiment with angles in your artistry by taking a photo on an angle then place it on a layout with very traditional horizontal and vertical linear design elements to create TENSION – That extra little something that excites the eye and makes the design interesting.
I love how Eva has aligned all the WordART with the edge of the photo to strengthen her design approach.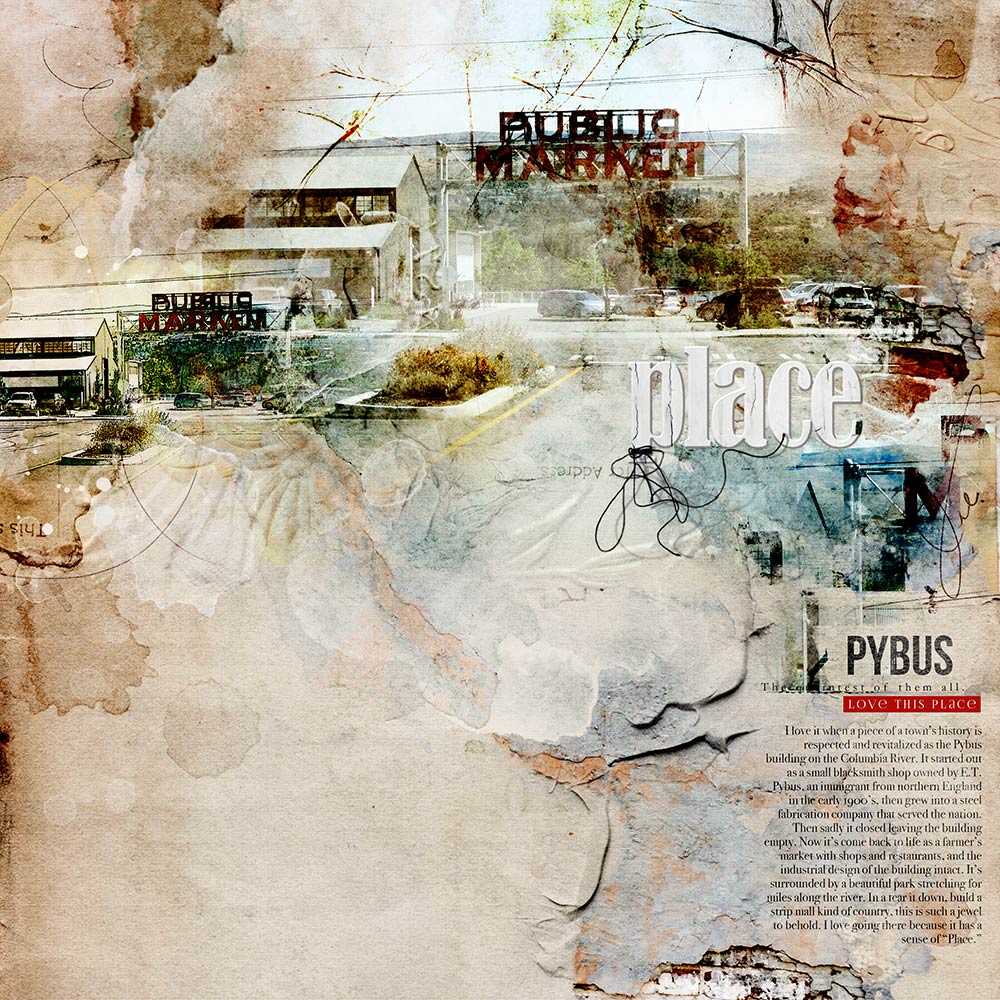 Place | Barbara
Blending Modes.
You can make some BIG magic happen in your digital artistry and scrapbooking simply by applying Blending Modes to your photo layers. Access them from the 'Normal' tab at the top of the Layers panel in Adobe Photoshop or Elements.
Barbara is a paying member of the Year of ArtPlay 2017 created this layout after watching the techniques shared in the April session of the workshop. This session was created following several students expressing their frustration with using Blending Modes.
It not too late to register for Year of ArtPlay 2017  even though we're already 1/3 through the year already. In fact, you will have access to 5 session as soon as you enroll with another 11 to look forward to.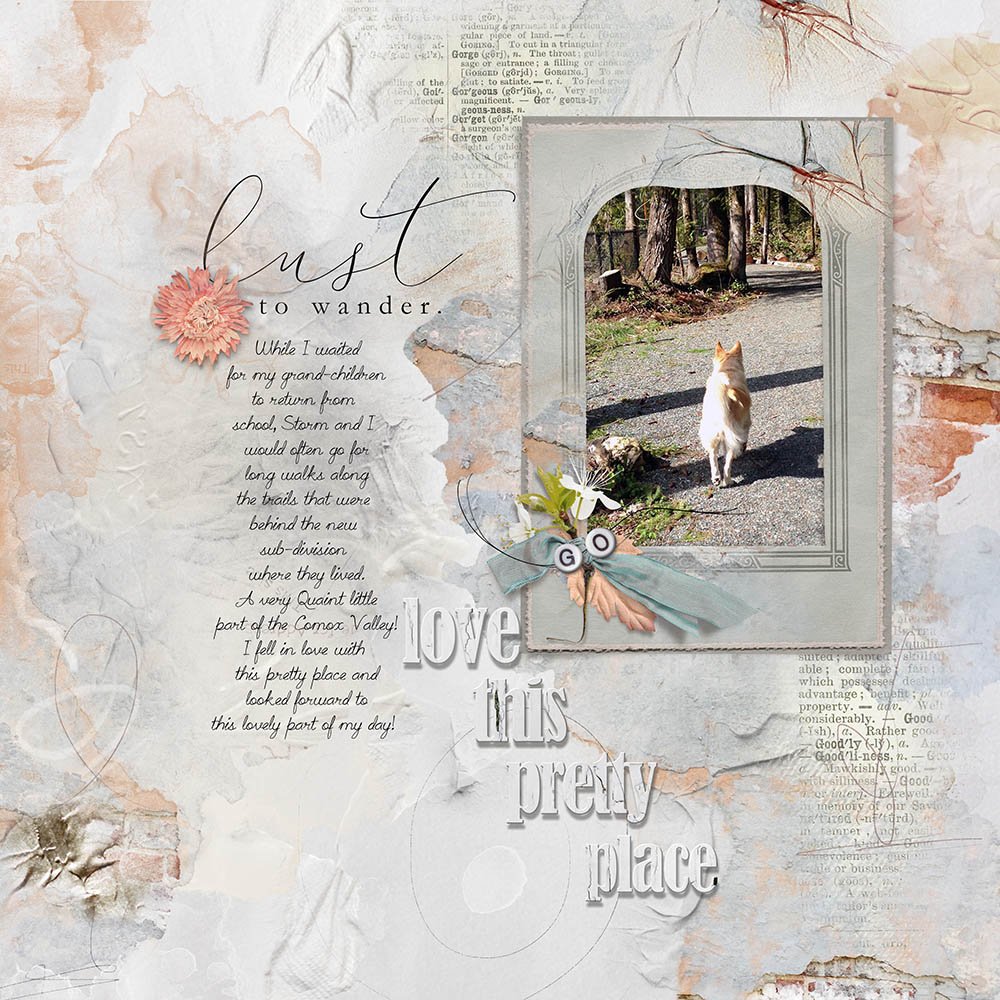 This Pretty Place | Trudy
Focus With Elements.
Embellishment add dimension and therefore visual interest to your layout. They make your layouts look pretty but embellishments should always have a purpose in you design and serve to enhance your layout.
Notice how Trudy has placed her element to move the eye around her page and draw attention to particular areas of interest. For example, the flower draws the eye to the title, while the 'go' element cluster is not only a focal point in it's own right bu adheres the framed photo to the page.
And Don't Forget: Share and connect with other artsy digital scrapbookers by posting your own Digital Designs Inspiration Quaintville in the AnnaGallery.