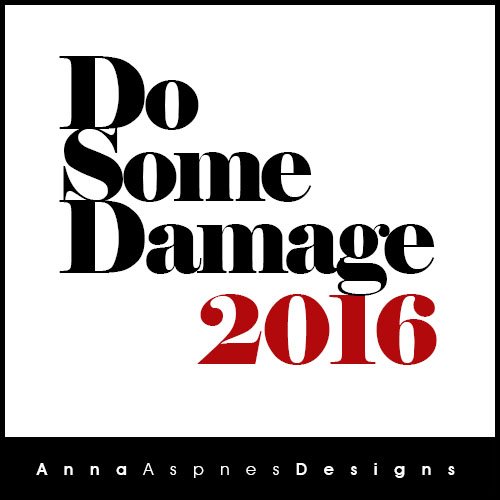 Digital Scrapbooking Day 2016 details are here.
It all begins TODAY, now through Friday, October 7, 2016 at 9 pm MDT.
In addition to finishing up the lessons for WordART LIVE, I have been working quietly behind the scenes this week on a few digital scrapbooking and artistry sales/specials.
Digital Scrapbooking Day 2016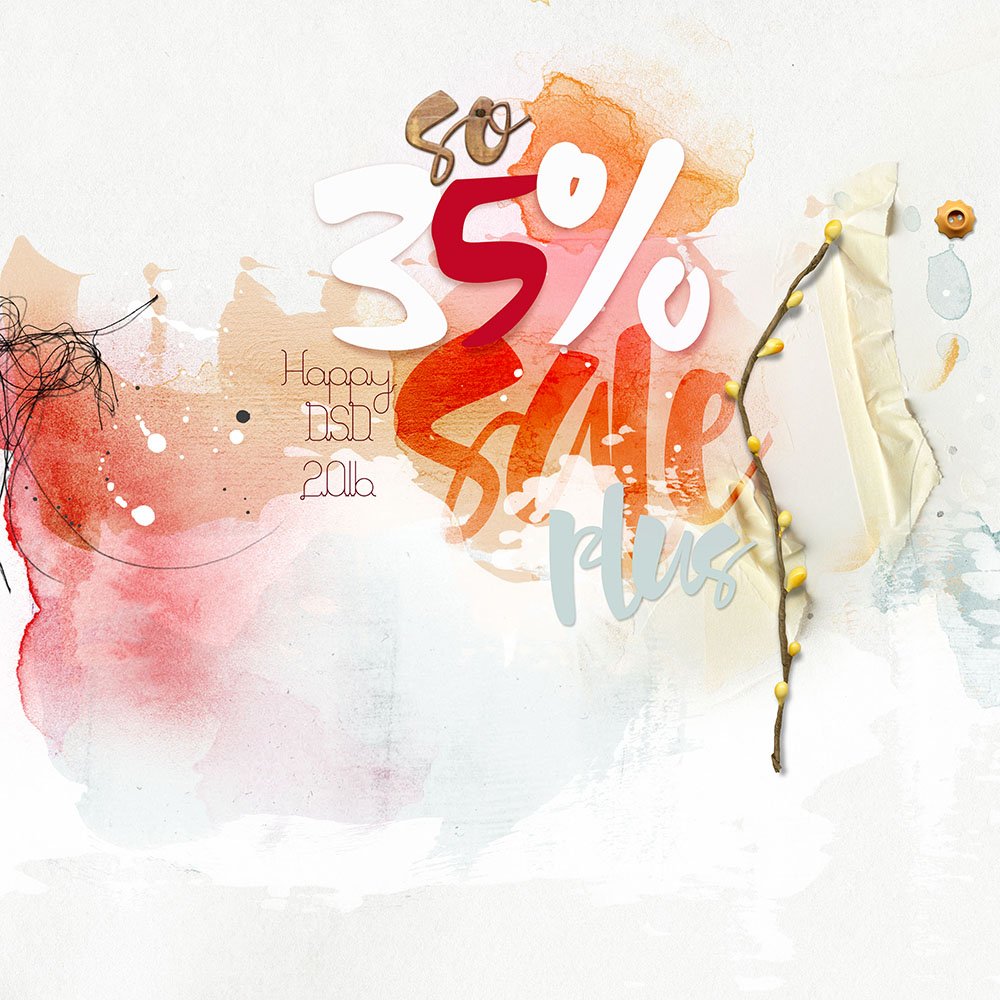 SALE. It would not be Digital Scrapbooking Day 2016 without a sale.  Enjoy 35% DISCOUNT store-wide at the aA store for ONE week only.
Please note that some exclusions apply, which include but are not limited to On Sale, ValuePacks, Licenses, GiftKardz, and products released in the last 12 weeks. The latter is  a courtesy to my regular customer who support the AnnaRelease that arrives in the store most weeks.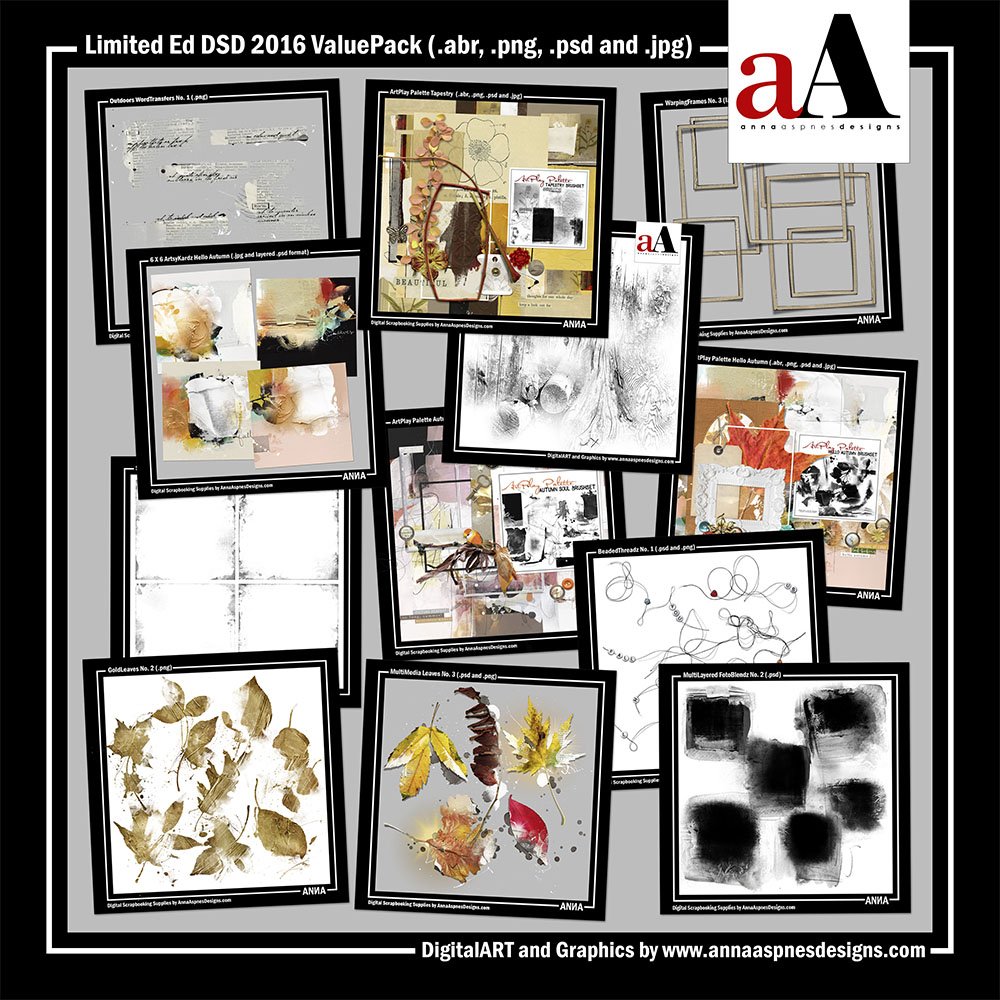 Limited Edition ValuePack. A brand new ValuePack featuring a variety of fall-themed aA DigitalART products curated for DSD 2016.
This new special edition ValuePack includes 12 of my favorite seasonal products, perfect for all your Fall layouts and projects.
Save up to 73% on this ValuePack for ONE week only.
See more ValuePacks in the aA store.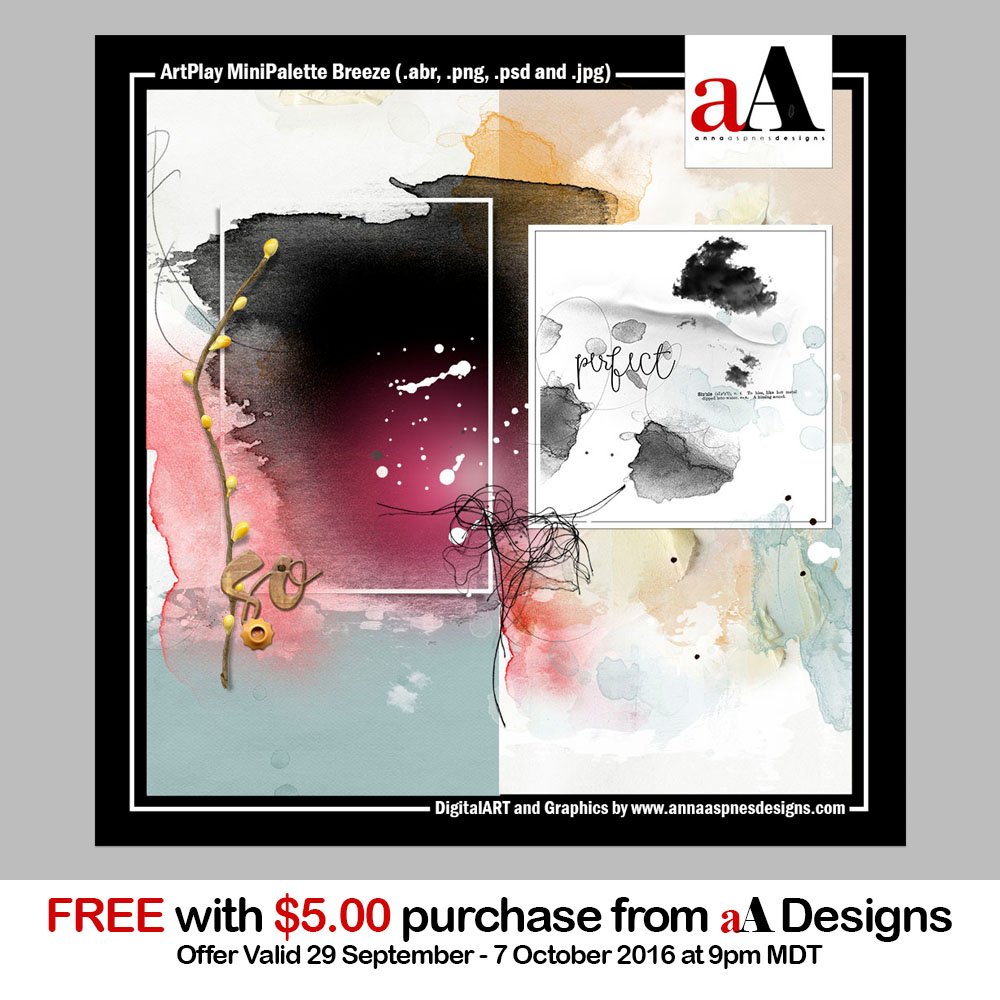 Free With Purchase Offer.  I never take for granted how lucky I am to create art and classes for you and I continue to be very grateful for your loyal support.
ArtPlay MiniPalette Breeze is a small token of my gratitude.  This ArtPlay Palette includes 4 artsy and solid 12 X 12 background papers, a 5 – piece BrushSet, 8 transfers/overlays,  5 dimensional embellishments, delivered in .psd and .png format to allow for maximum customization.
Get this whimsical mini collection FREE with a just a $5.00 purchase aA store.
Note that the MiniPalette will be added to your cart automatically once the minimum requirement has been met.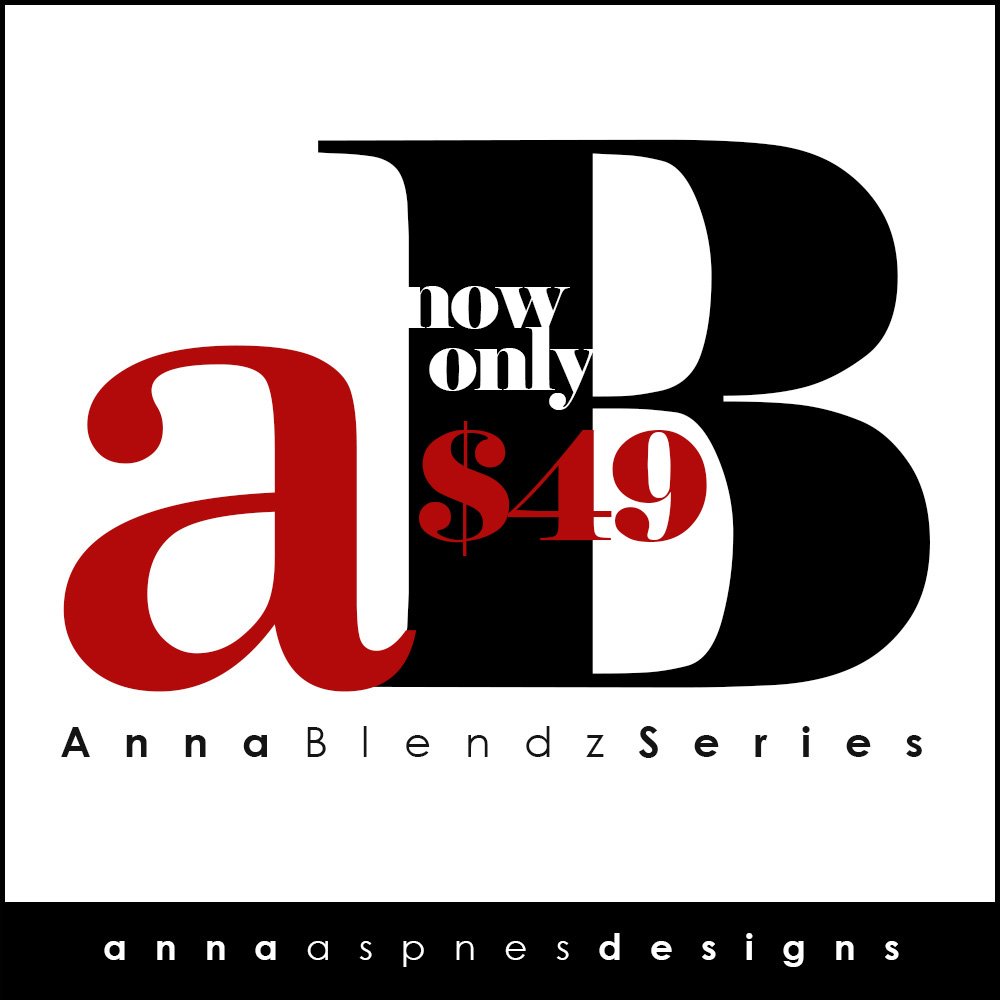 AnnaBlendz REPLAY Special. Save 35% for Digital Scrapbooking Day 2016 on this comprehensive course that with show you all my techniques, tips and tricks for blending photos with digital art AnnaStyle.
The replay of the LIVE workshop includes more than 6 hours of video instruction delivered in .mp4 format, comprehensive notes for each of the sessions, the layered .psd files created in class, plus all the aA DigitalART supplies. This workshop is conducted in Adobe Photoshop Elements 13.
The LIVE class was $75 – The Replay of the event is now $49 through Friday October 7, 2016 at 9pm MDT.
Email me at classes@annaaspnesdesigns.com for purchase details.
It works like this. You contact me. I send you an invoice. Once payment has been made, links via Dropbox are sent to download all the files as soon as I am able. The process is somewhat archaic but it works.
Note LIVE classes may be offered at a discount 12-18 months after their original air date.
I have spent a lot of time over recent months assessing whether it would make sense to offer the aA LIVE classes as self paced courses in a store on this website.
I went so far as to adding a store to this space, but the reality is this – between designing and creating LIVE classes, I already work more hours than I probably should.
The technology we are using is also improving more rapidly, the software updates are more frequent, and I'm already thinking about an AnnaBlendz LIVE 2 in Photoshop CC this time.
I have always tried to offer something unique in this industry and so I have decided to continue to be innovative in both my digital art designs and educational offerings.

WordART LIVE. There is less than 24 hours left to register for  WordART LIVE class.
Registration ends tomorrow at 5.00 pm MDT.
In WordART LIVE, you will learn the tools, design principles, techniques and effects behind artsy type, and gather confidence to create your own WordART.
This all happens over the course of the next 3 weeks.
WordART LIVE is being offered in 2 different streams to accommodate the different tools available in Adobe Photoshop and Adobe Photoshop Elements.
Essentially you'll learn what you need to know in your program to get busy with designing the stories that matter to you.
Click here for a detailed break down of the course content for each program, what you can expect from this class, as well as registration details.
And finally…
Happy DSD 2016! Go forth and Do Some Damage 🙂