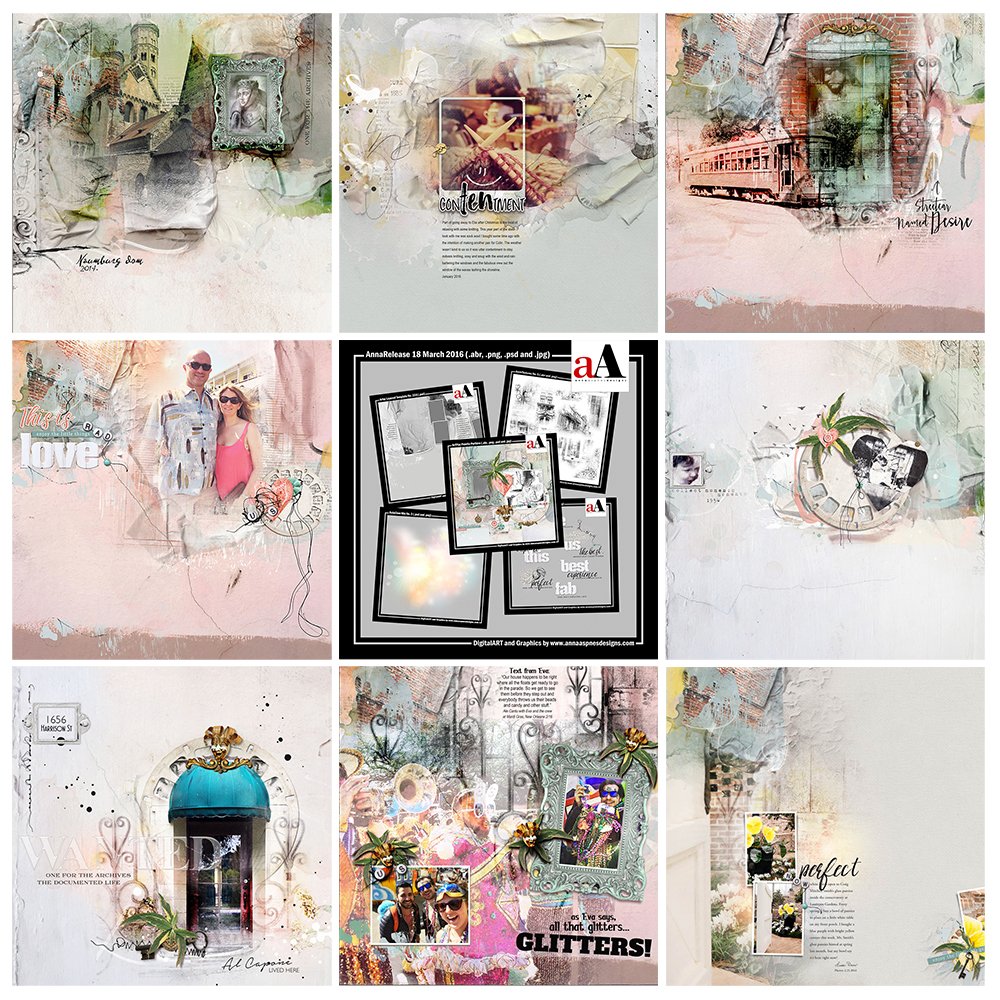 Digital Scrapbooking Designs Inspiration Portière is here.
AnnaRelease Portière is the latest collection of digital designs for scrapbookers, photographers, artists and crafters to be released in the Anna Aspnes Designs store.
AnnaRelease Portière
The aA Creative Team are have been getting artsy with their digital artistry and scrapbooking using ArtPlay Palette Portière and supporting DigitalART products.
Digital art inspiration for AnnaRelease Portière can be found in the AnnaGallery.
View all the digital art products found in AnnaRelease Portière and save almost 50%  for a limited time.
Note that the AnnaRelease bundled option is available for ONE week only.
Click on the image below to view more Digital Scrapbooking Designs Inspiration Portière or visit the AnnaTeam Layouts board on Pinterest.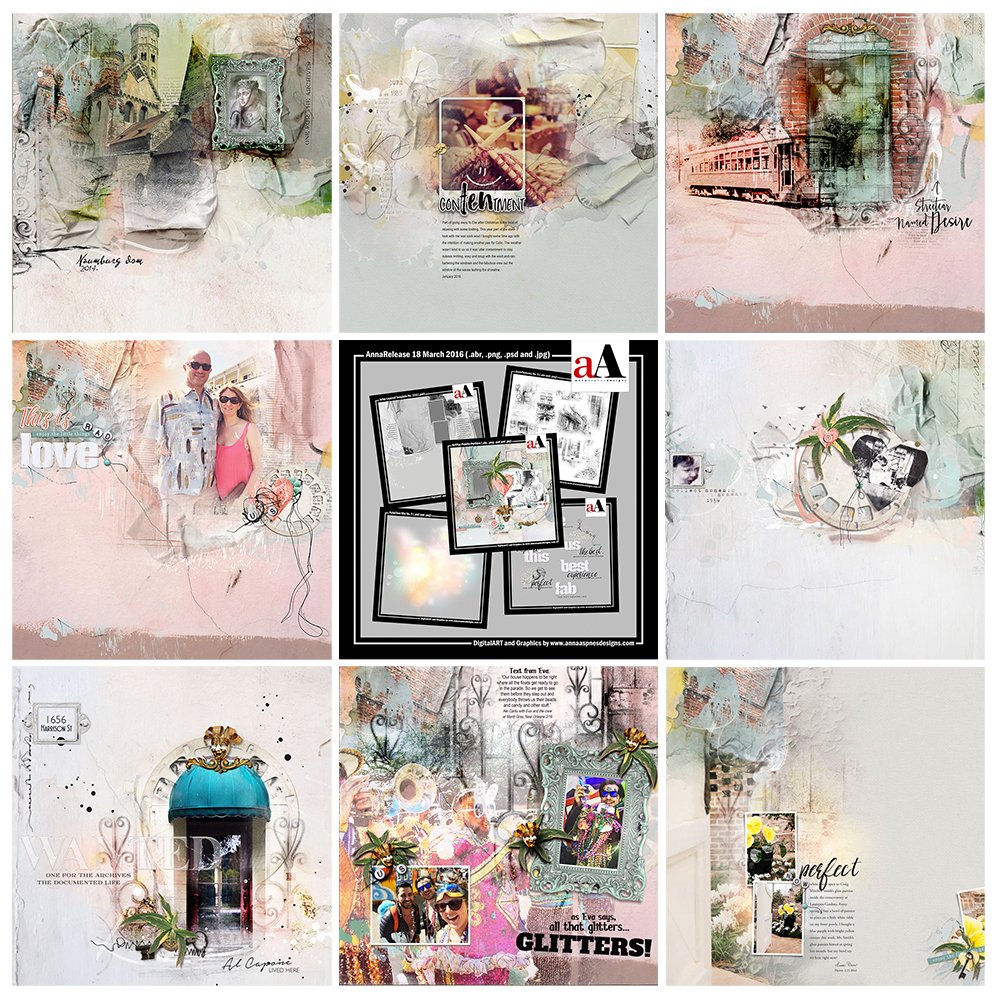 Digital Scrapbooking Designs Inspiration Portière
See our Gallery HighLights by clicking on the images to access complete digital design supply lists. You will also find process notes and digital scrapbooking tutorials from each team member to provide new digital inspiration for using aA DigitalART designs.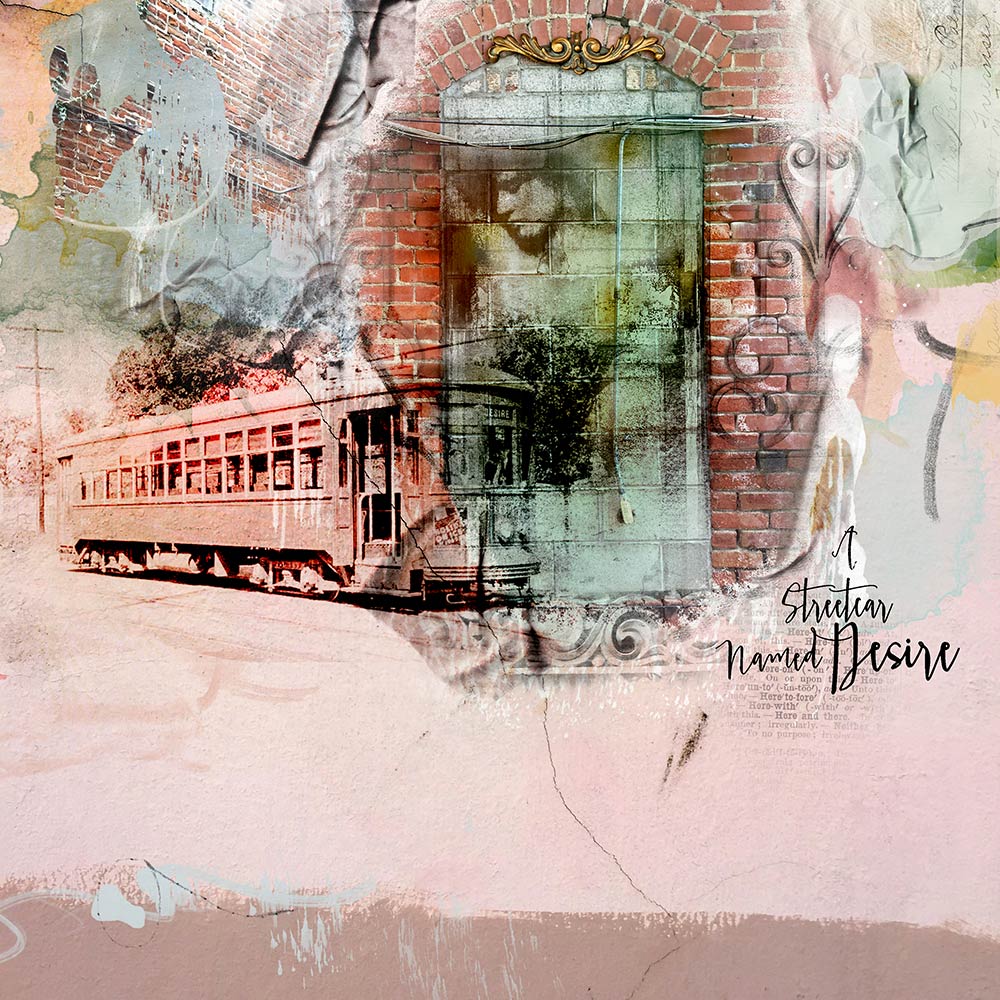 A Streetcar Named Desire | Barbara
Texture with Blending Modes
Dimension is an artsy digital scrapbooking or digital artistry design principle that yields visual interest and is easy to incorporate into your pages.
Blend photos into artsy papers using a layer mask and brushes from ArtPlay Palette Portière. Apply different blending modes such as Color Burn or Multiply to the blended image layers. Blending modes enable the textures and colors from the underlying artsy paper to show through the image by varying degrees.
Blending Modes are located in the Layers panel in Adobe Photoshop or Elements, denoted by the 'Normal' drop-down menu. Click on 'Normal' to activate the options then scroll through and select as preferred.
Note that Barbara, has also combined this approach with Photoshop brushes. Stamp the ArchiTexture No. 5 brush of your choice on a new layer in gray, using the Paint Brush tool from the Tools panel. Apply a Blending Mode to the layer to create dimension.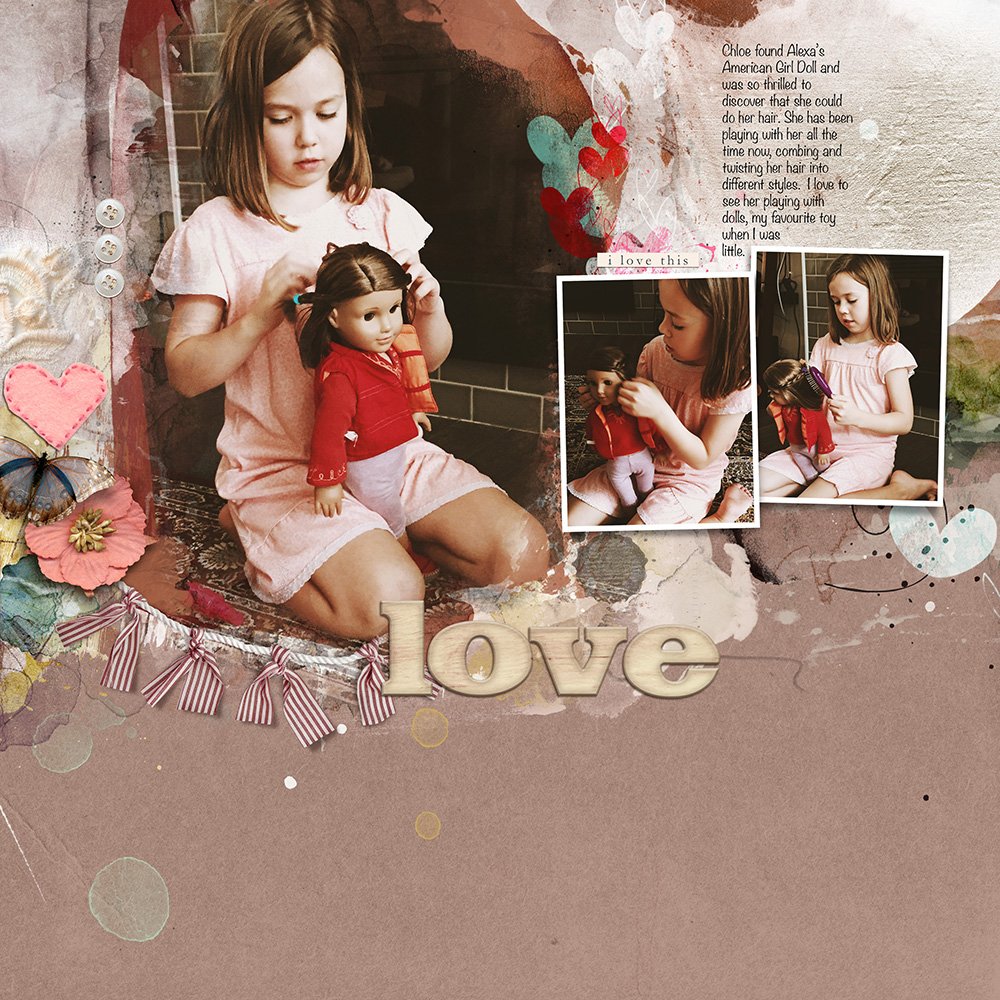 The Stylist | Heather
Color Accents
Successful artsy digital scrapbooking layout design involves supporting colors in the photos with appropriate DigitalART supplies. Notice how the most of the digital designs in Heather's page support the neutral tones in her image – Brown, pale pink and white. She works in the red accent (the doll' jacket) in all 3 photos using dimensional elements (the bunting/flags) and the heart Photoshop brushes stamped in red.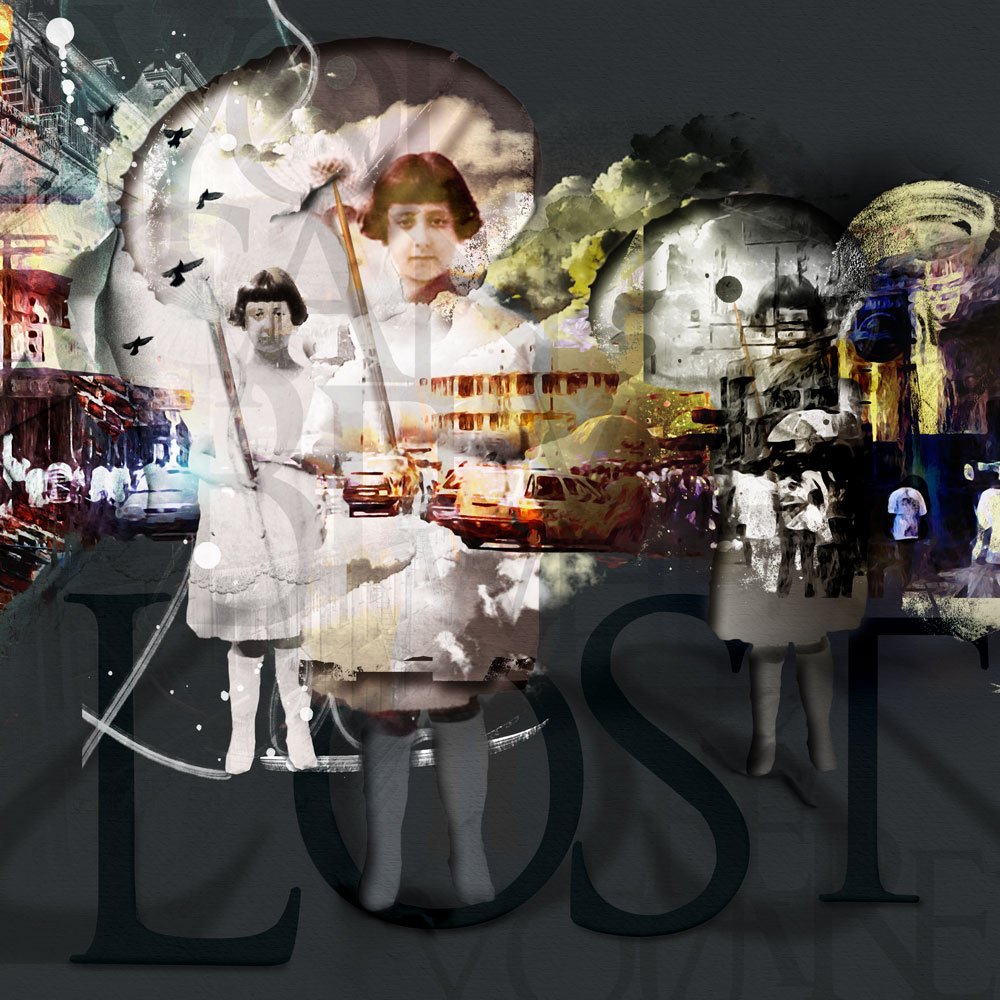 Lost | Adryane
Negative Extractions
An extraction is created when you trace around and cut or 'extract' the subject from your photo. This can be achieved using the Magnetic or Quick Selection tools in Adobe Photoshop or Elements.
Adryane has been playing with this technique to create the reverse effect by eliminating the subject and using the remaining 'cut-out' background in her composites.
You can view her series of digital artistry composites in Adryane's Gallery.