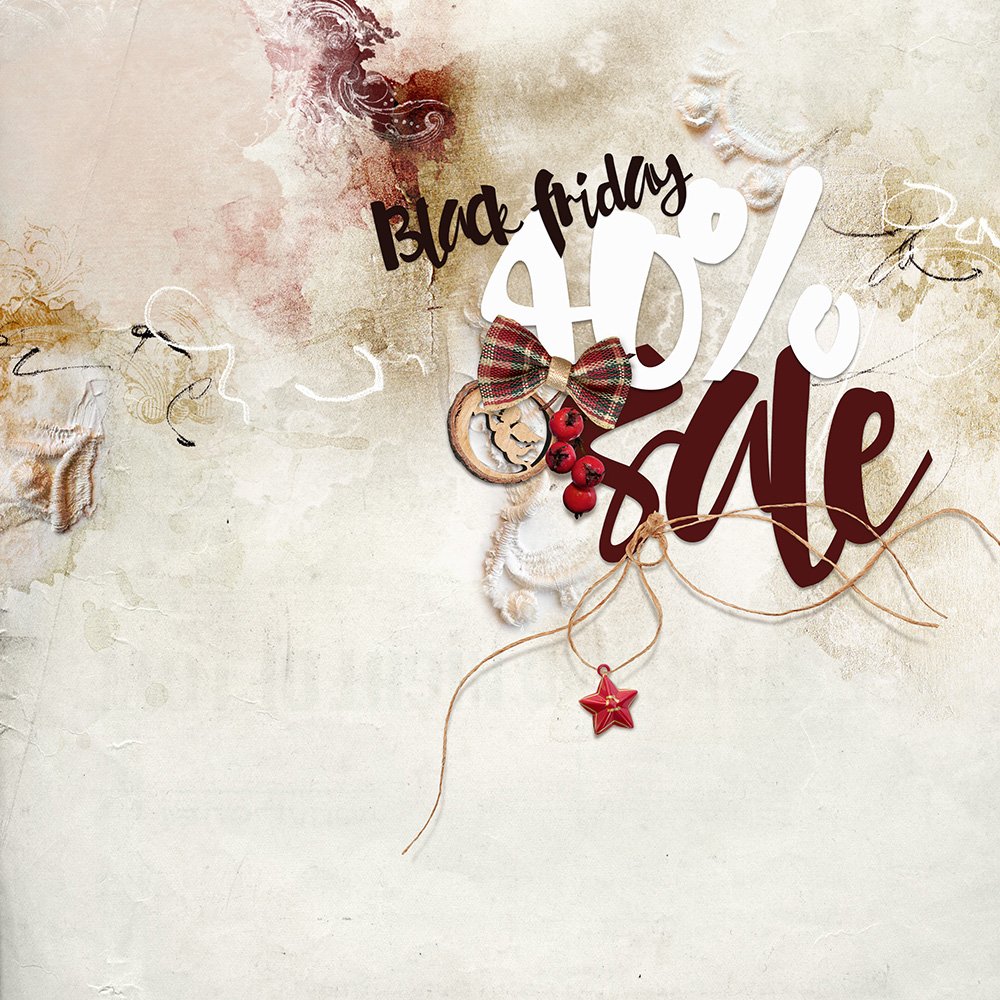 Today, I am sharing DigitalART Product Update and Black Friday Specials
DigitalART Product Update and Black Friday Specials
1.

40% Store-Wide SALE (Some Exclusions)
This is happening NOW through
Monday, November 27th, 2017 at Midnight PDT.
Please note that some exclusions apply, which include but are not limited to ArtsyFlowers, On Sale, ValuePacks, Licenses, GiftKardz, Year of ArtPlay categories, and products released in the last 12 weeks.
I realize that exclusions may frustrate you, but they are in place as a courtesy those that support my weekly releases, without which I would not be able to earn a regular income to support my family. There is nothing more frustrating that purchasing a product for it to immediately go on sale.
2. New AnnaRelease
The ArtPlay 'Flock' Collection includes 5 coordinating DigitalART products.
Available as individual sets discounted by 20%, or SAVE 49% when you enjoy the complete collection.
Offer valid through December 01, 2017 at 9 am EDT.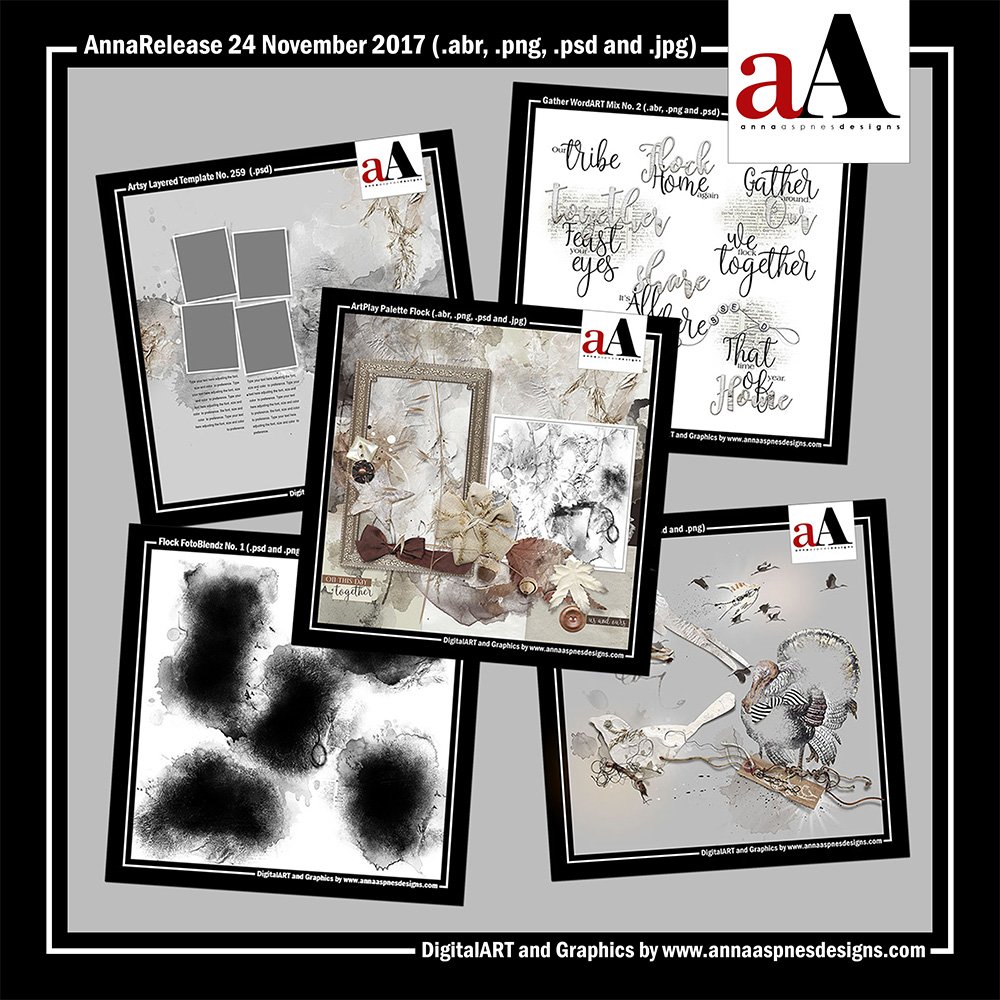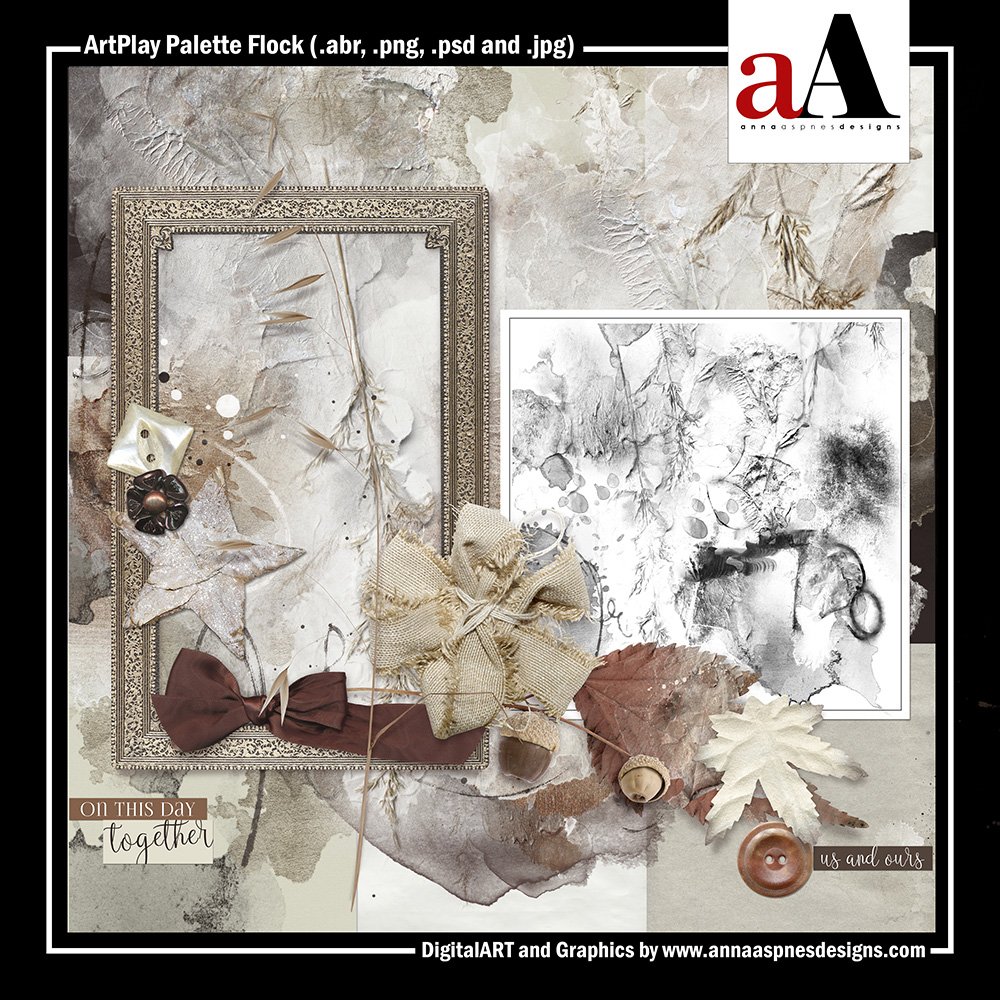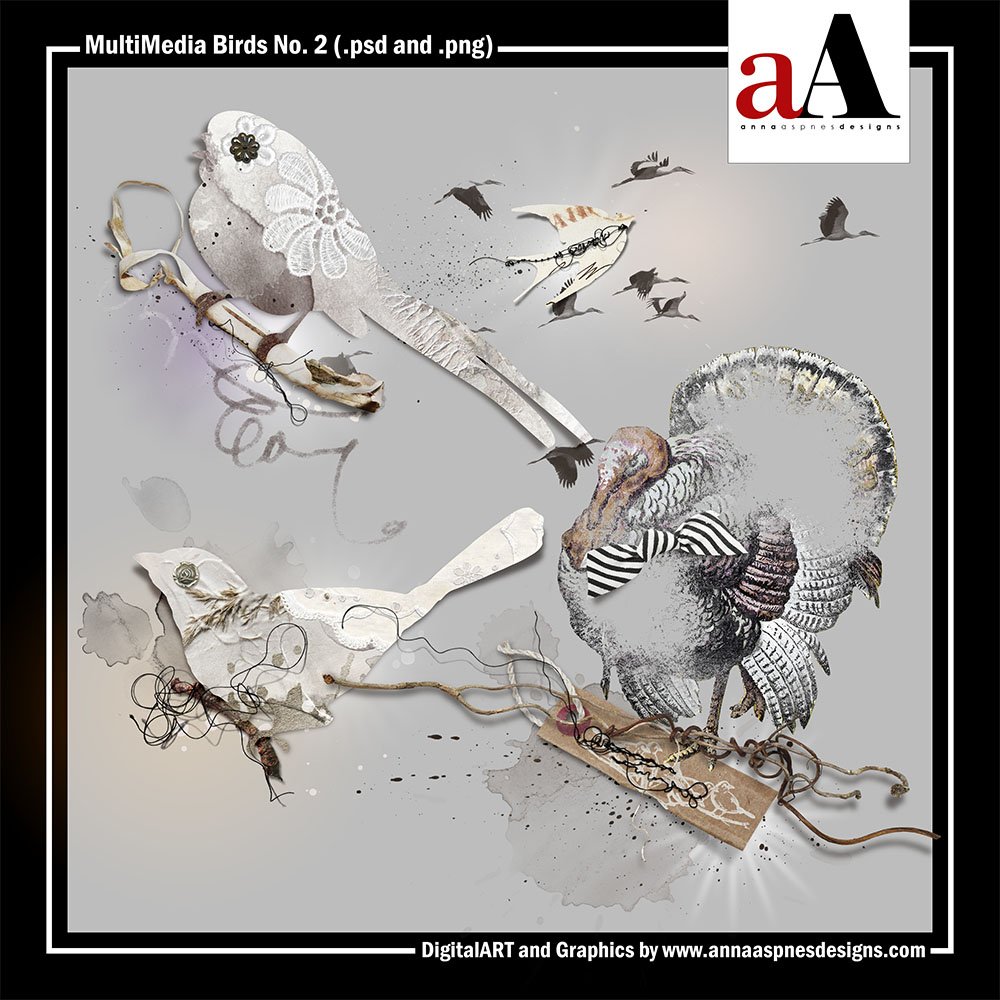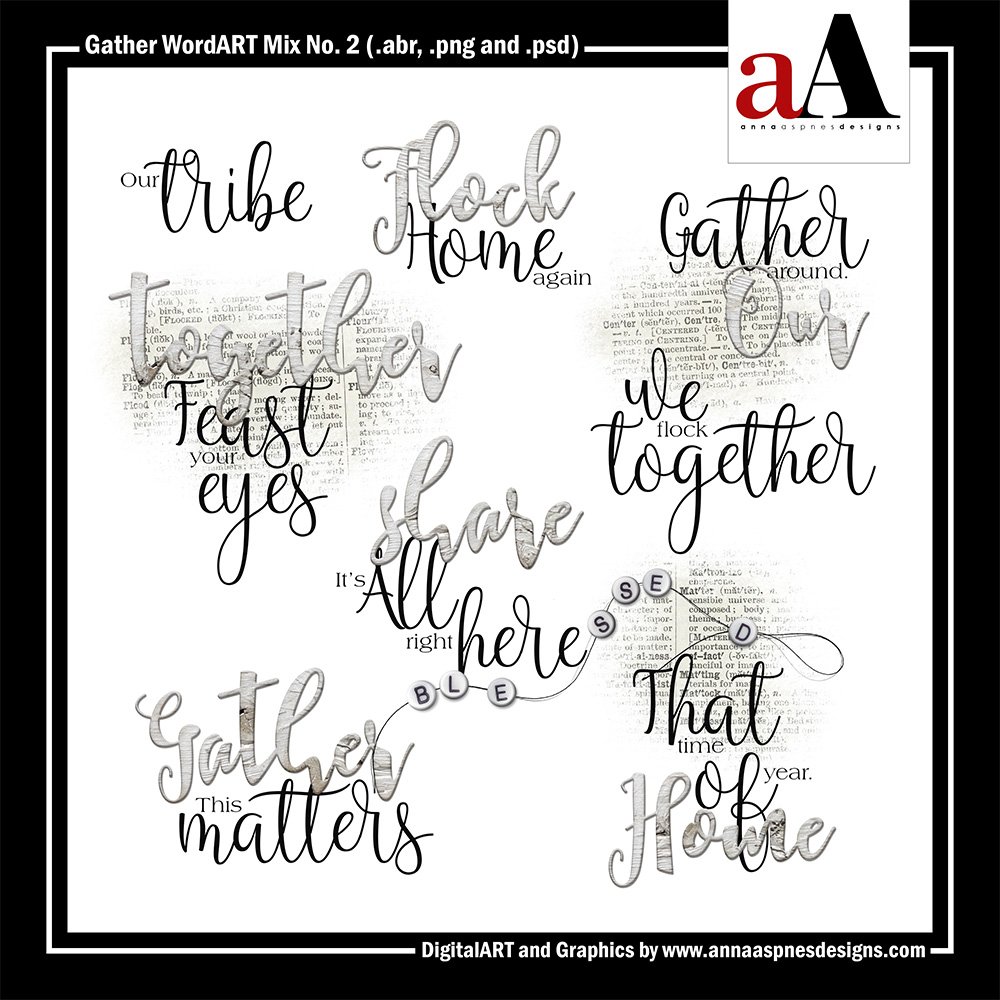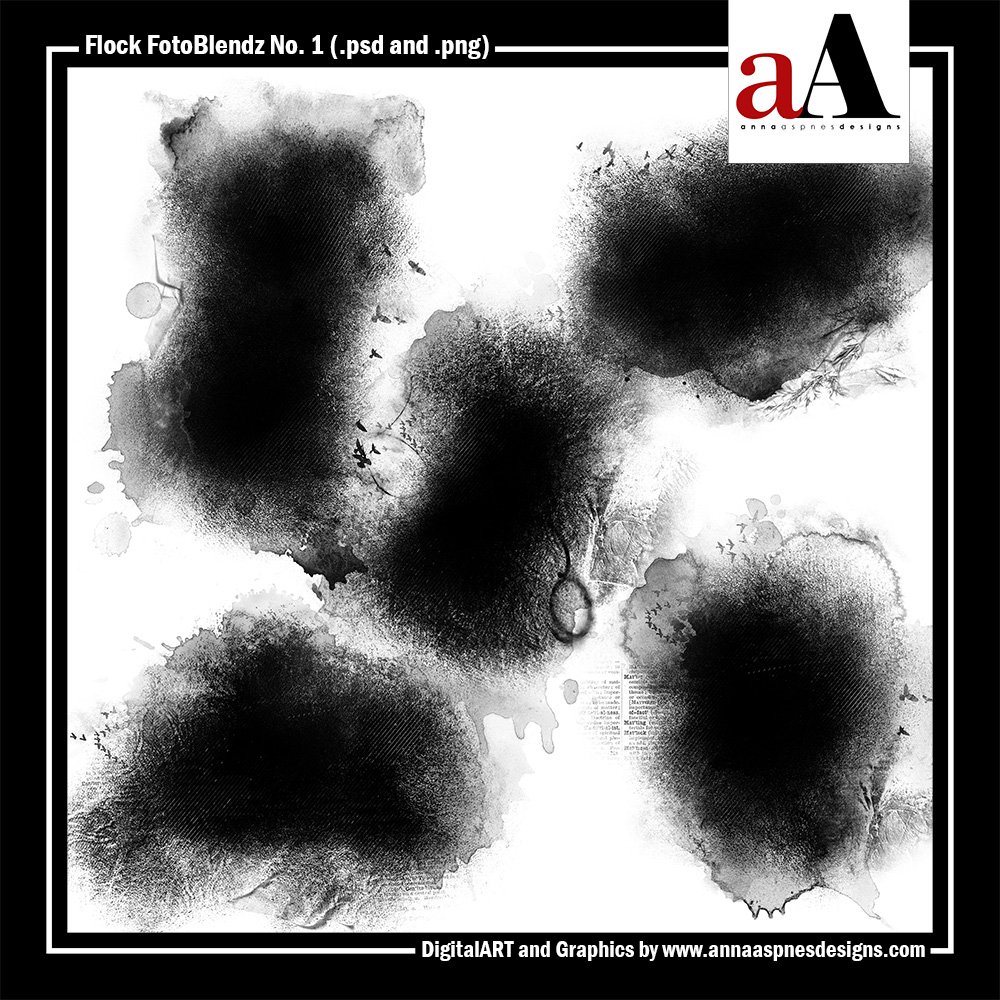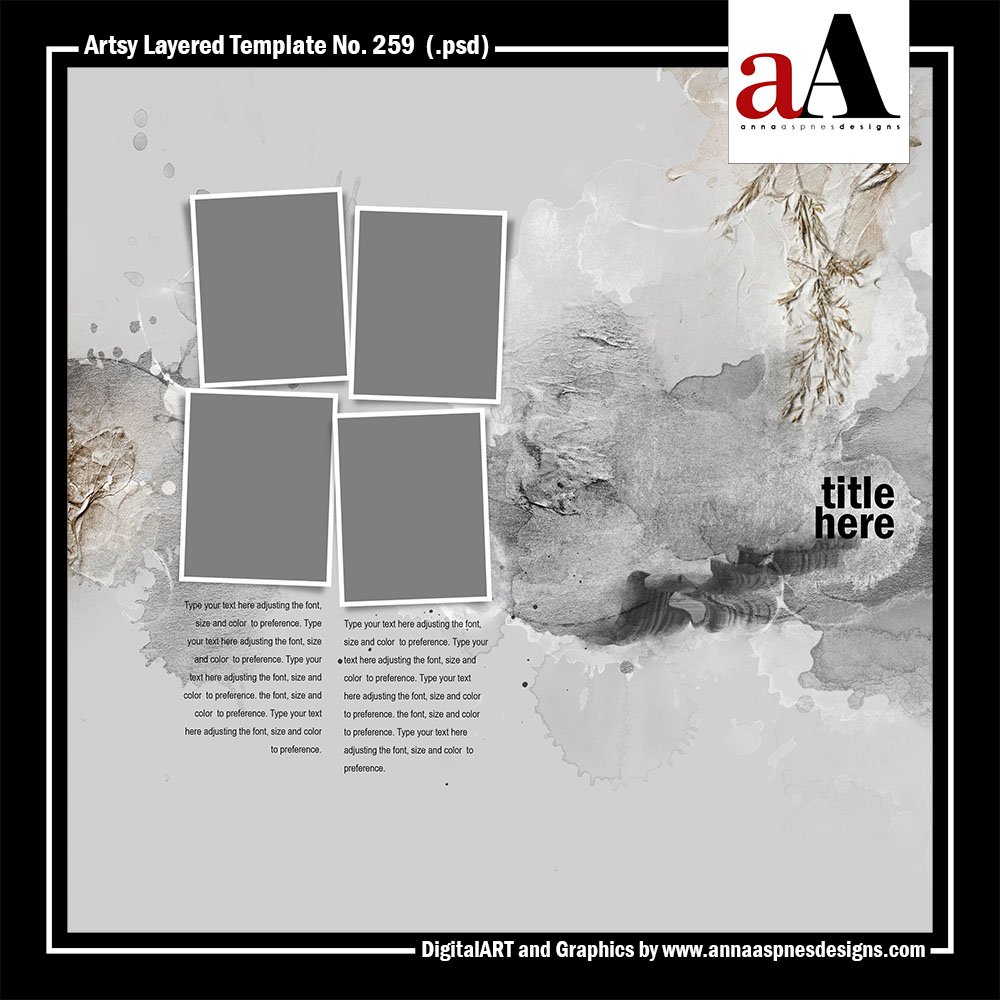 3.

FREE

With Purchase Special Offer
You get this charming mini collection of artsy aA DigitalART supplies for FREE when you make a purchase of $20.00 or more from the aA store.
PLEASE READ AND NOTE:
The system we use adds the FREE item in the cart BEFORE any discounts are taken.
The discount and delivery of the FREE item is then based on a purchase of ALL-SALE items to ensure that the after discounts total is $20 or more.
This means that having NON-SALE items in your cart can cause the ArtPlay MiniPalette to be NOT listed as FREE, even in spite of a $20 purchase.
If this is the case for you, please:
She will be happy to provide you with a coupon to download the MiniPalette.
3. New Charity Pack
A collection of 4 X ArtsyThing designs by students of the ArtsyFlowers workshop by Anna Aspnes Designs: Adryane, VivRe and Beverley Cazzel. Each design is delivered in .png and layered .psd format and designed for PERSONAL USE ONLY.
100% proceeds will be donated to the Let's Talk Non-Profit Charity Group.
This product is not eligible for any discount or sale.
5.
a

A

Classic ArtPlay Collection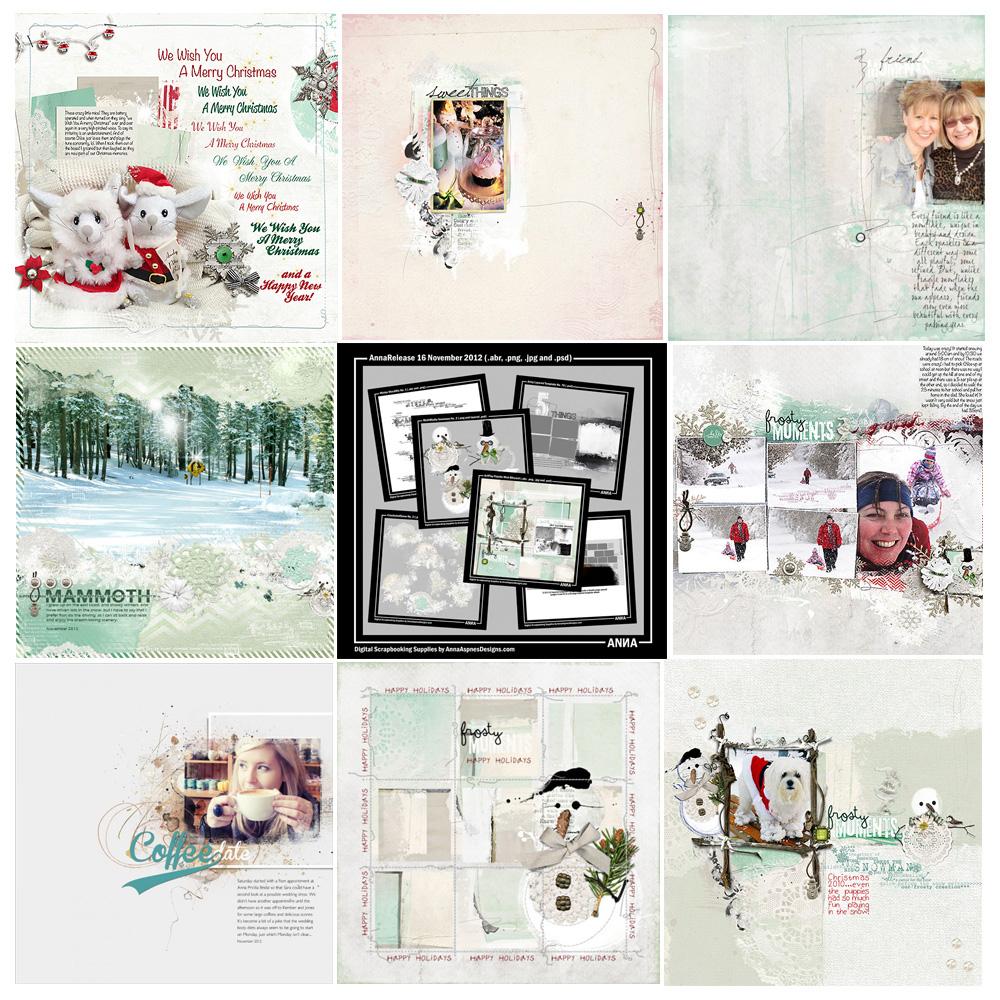 The 'Mint Blizzard ArtPlay' Collection has returned to the

a

A

store for a limited time.
Every Wednesday we bring back an aA Classic AnnaRelease collection from the Anna Aspnes Designs archives.
This limited option is back at a 50% discount and is available for ONE WEEK ONLY.
This collection will no longer be available after November 29, 2017 at 9am EST.
The aA ValuePack includes the following aA artsy digital scrapbooking designs by Anna Aspnes Designs:
FotoWallets Album Template No. 1B (Retired)