It's about time we chatted about FotoInspired Project 2018.
FotoInspired Project 2018
It fabulous to go away, and come home, but there is always a LOT to do.
January 2018 was spent catching up on projects, including my FotoInspired 2017.
2017 | Weeks 45 and 45
A Busy Year End
My FotoInspired project came to a grinding halt mid-November and that's OK.
I usually have several work projects on-the-go, Christmas preparations at home, and this year, we were traveling to Europe, to spend the Holidays with my family.
Remember that there will always be lulls down the road in which you can catch up.
And if not, then you need to assess you commitments and ask yourself if you are in alignment with your core values.
2017 | Week 46
Embrace Ebb and Flow
Life get's busy and the creating slows.
Creativity amps up, when there is a little more space in your life.
Remember that it's ALL GOOD.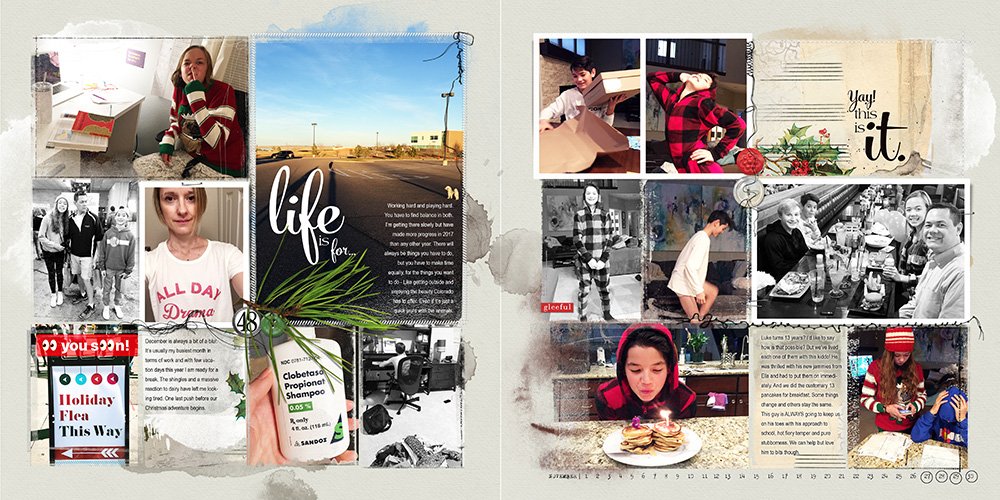 2017 | Week 48
Live Among the Cracks
Life isn't perfect and neither is your scrapbooking or artistry practice.
You will always have more stories and photos than you have time to tell.
Pick the ones in the moment that matter, and keep moving forward, one page at a time.
This will help you maintain a modicum of momentum in your art practice.
2017 | Week 51
A Matter of Perception.
Thinking you're behind all the time is a negative thought practice.
Negativity in your beliefs will ONLY serve to set you up for failure.
Look at the glass half full instead of empty.
It's a lot more fun and will inspire you to keep going.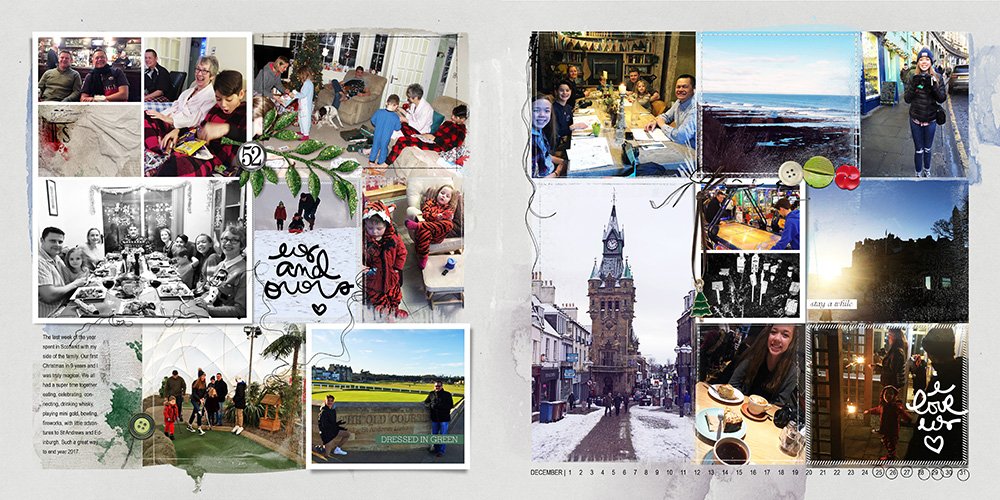 2017 | Week 52
3 Ways to Make Progress
1. Keep it simple.
Focus on the photos and stories, keeping the embellishment to a minimum.
This will speed up your layout creation process.
2. One layout at a time.
Don't look too far ahead and stress yourself out with how much you still have to do.
Instead look back, and see how much you have accomplished.
Progress is inspiration.
3. Start your day sooner.
Consider waking up 1 hour earlier each day to create just one page.
This is a great way catch up on multiple pages.
I have finished my 2017 Project quickly using this method and am gaining ground with the last few months of 2016 with 5 double-pages per week.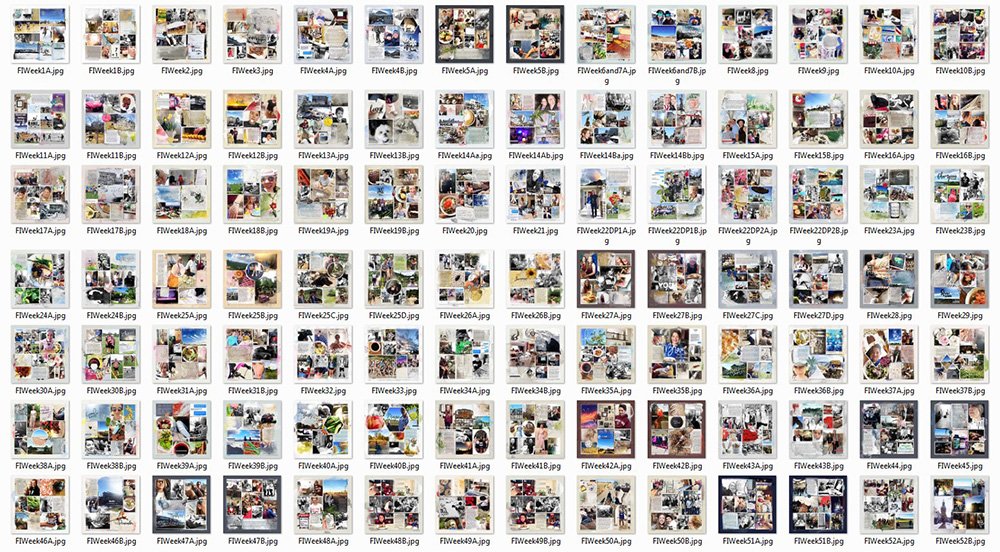 The BEST part is seeing all the pages collated together as a collection of images.
End and Begin Again
FotoInspired Project 2018 has already in progress.
I just carried page-making right into this year, starting with Week 1 again.
If it's working then there is no need to make any changes.
I'm using the same format, DigitalART supplies and process as last year.
See the following FREE video series for guidance:
Join the FotoInspired community on Facebook.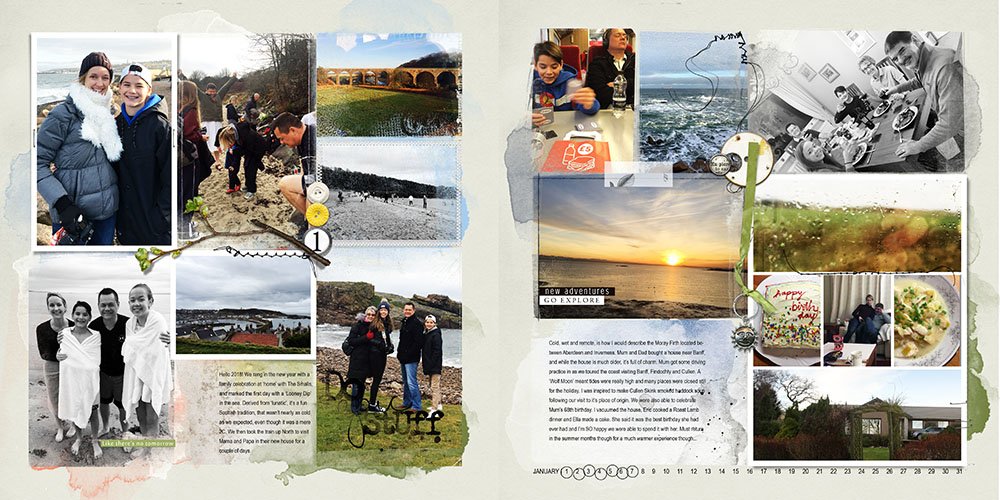 2018 | Week 1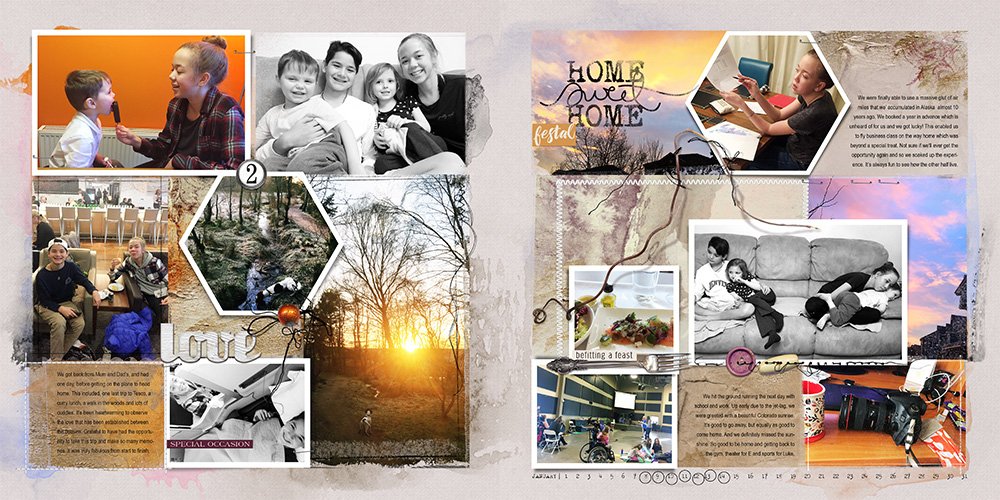 2018 | Week 2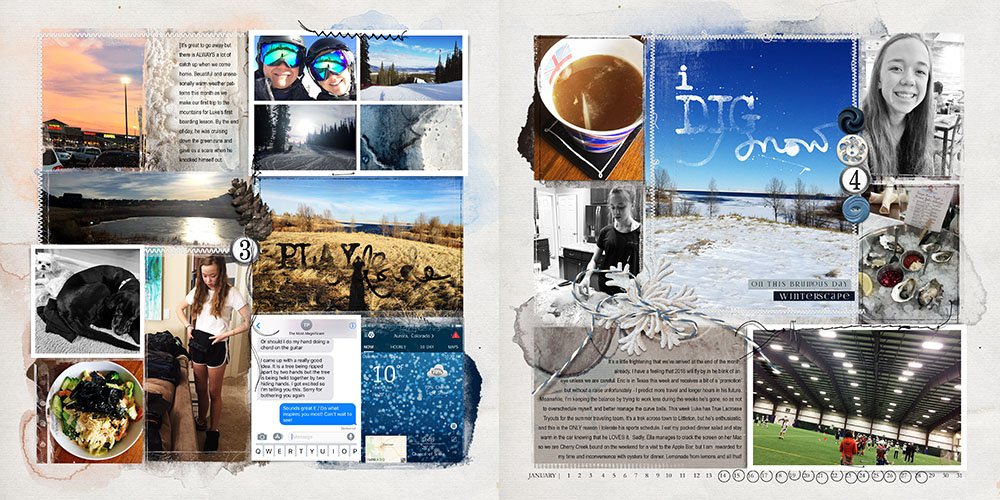 2018 | Week 3 and 4
Are you doing a FotoInspired project this year?
Everyone can find the time for just one layout every 1-4 weeks.