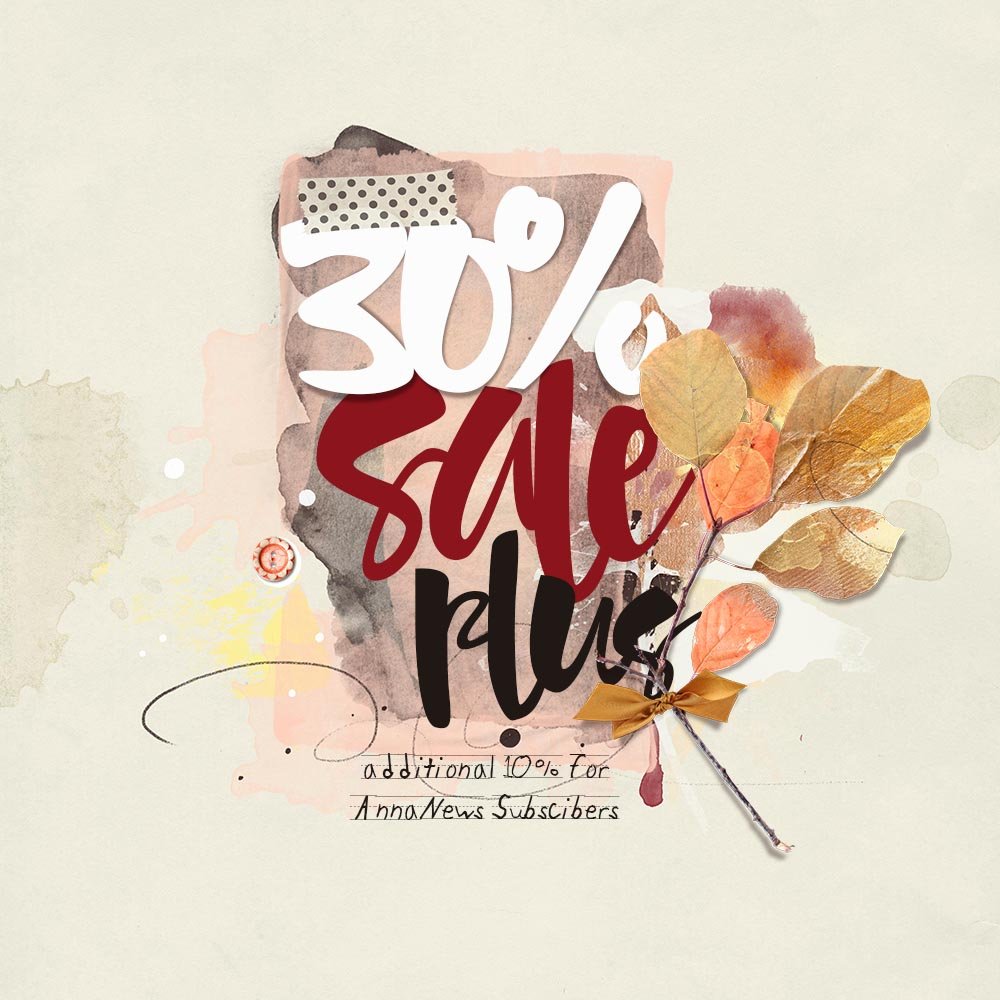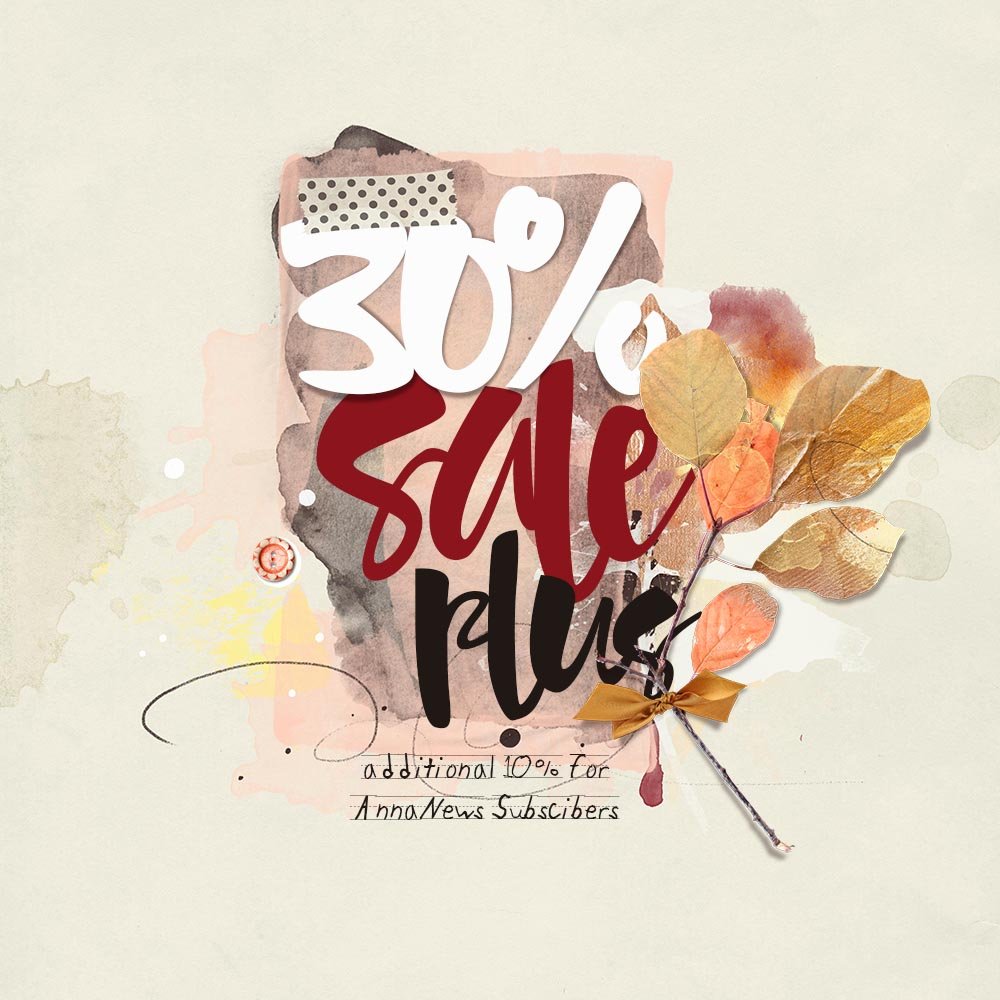 Did you know Artsy is the new Black?
Enjoy 30% OFF store-wide at the aA store, starting NOW through Monday 30 November 2015 at Midnight PST.
AnnaNews subscribers will receive an additional 10% off coupon on Black Friday valid fir the duration of the sale ONLY. You can opt in to receive aA email notifications and subscribe here.
Please note that some exclusions apply to both the 30% and additional 10% discounts, which include but are not limited to On Sale, ValuePacks, Licenses, GiftKardz, and products released in the last 4 weeks.
---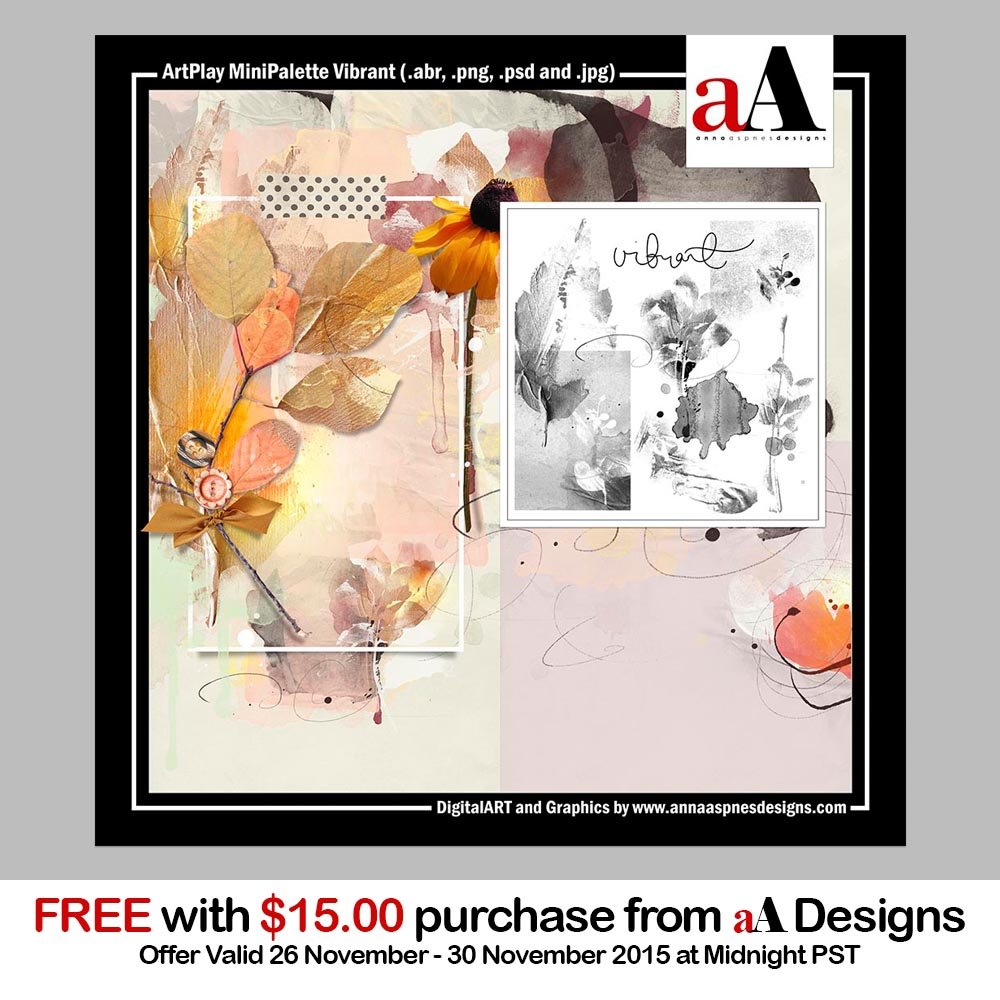 I have created ArtPlay MiniPalette Vibrant as a FREE WITH PURCHASE special offer.
You can obtain this quaint mini collection of artsy aA DigitalART supplies for FREE when you make a purchase of $15.00 or more from the aA store.
Note that the MiniPalette will be added to your cart automatically once the minimum requirement has been met.
---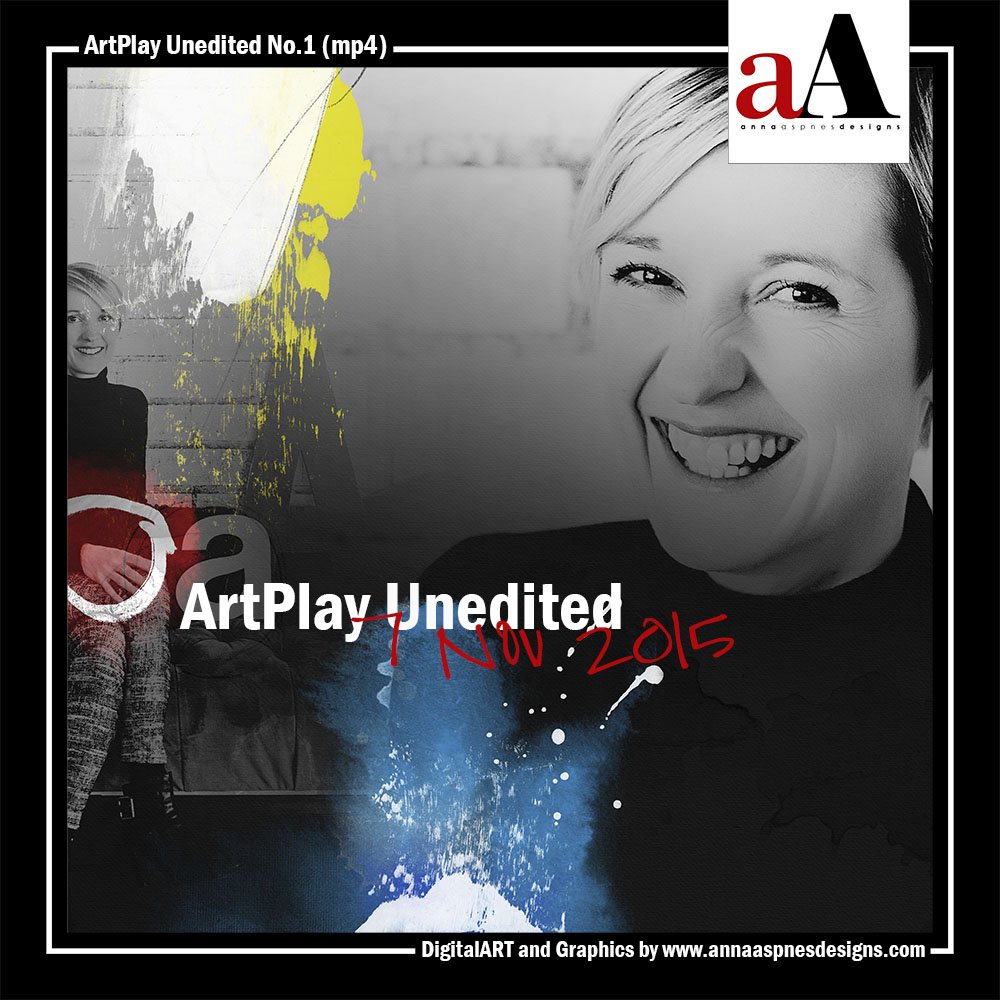 The replay of the aA DSD LIVE Event will be available for purchase on Friday, 27 November 2015,  2015 at 9am EST at a 20% discount for a limited time.
ArtPlay Unedited No. 1 is the recording of the on-line workshop which took place on 7 November 2015 (Digital Scrapbooking Day). The .mp4 format file is compatible with both PC/Mac, and includes 2 ½ hours of presentations.
Donna Goar delves in to the art and soul connection of the ArtPlay method sharing her insights into tapping into the emotions that can be expressed through art. She also provides inspiration for bringing your DigitalART to life in your home (20 minutes).
Linda Davis demonstrates a simple extraction technique using the Quick Selection tool in Adobe Photoshop CC, as she walks you through her daisy composition, and share a unique approach to using digital paint with the clipping mask function. (20 minutes).
Anna Aspnes takes you step-by-step through her process for creating an artsy blended layout in Adobe Photoshop CC sharing both the split-second decisions she makes in real-time, as well as the reasons why she makes them. This presentation is unrehearsed and unedited, to provide greater insight and understanding of my creative process and ArtPlay method.
Questions posed by the attendees are answered throughout the event.
Note that the download for this product is 340MB.