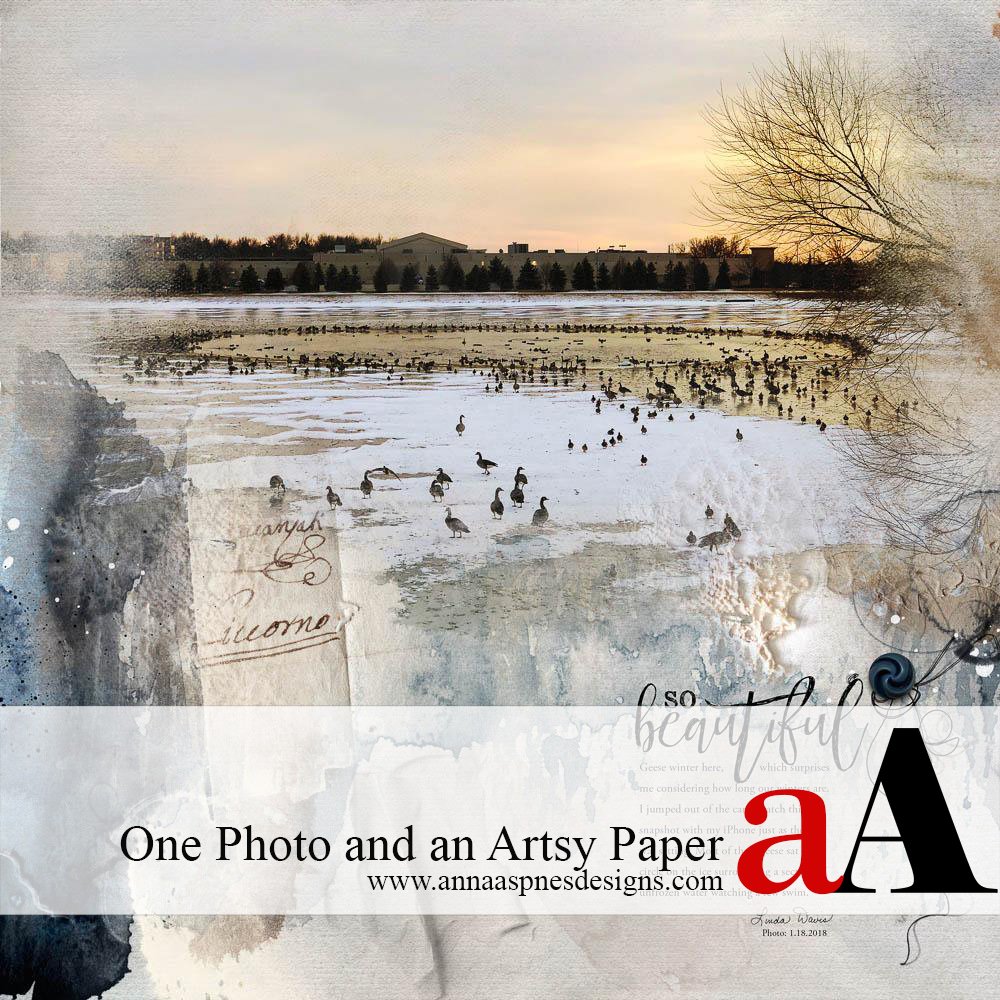 Today Creative Team Member, Linda Davis, shares How to Create Simple DigitalART using one photo and an Artsy Paper.
In this tutorial, Linda enhances the color of a single iPhone snapshot, before blending the image using clipping masks, into an Artsy Paper from the NEW ArtPlay Palette Brumal
Create Simple DigitalART
1. Enhance Photo
Drag the photo onto a new blank 12 x 12 document. Resize to fit the page.
To enhance the photo, duplicate the original and change the Blending Mode to Darker Color at 100%. Then reduce the opacity of the original to 75%.
Add a Levels Adjustment Layer, Blending Mode Linear Light at 30%.
Add another Levels Adjustment Layer, Blending Mode Linear Burn at 50%.
Place a sketch layer above all the photo layers and change the Blending Mode to Multiply.
Mask each layer as needed to emphasize and blend the color in the photo.
Note. Linda created a composite of the layers to clip to a second mask.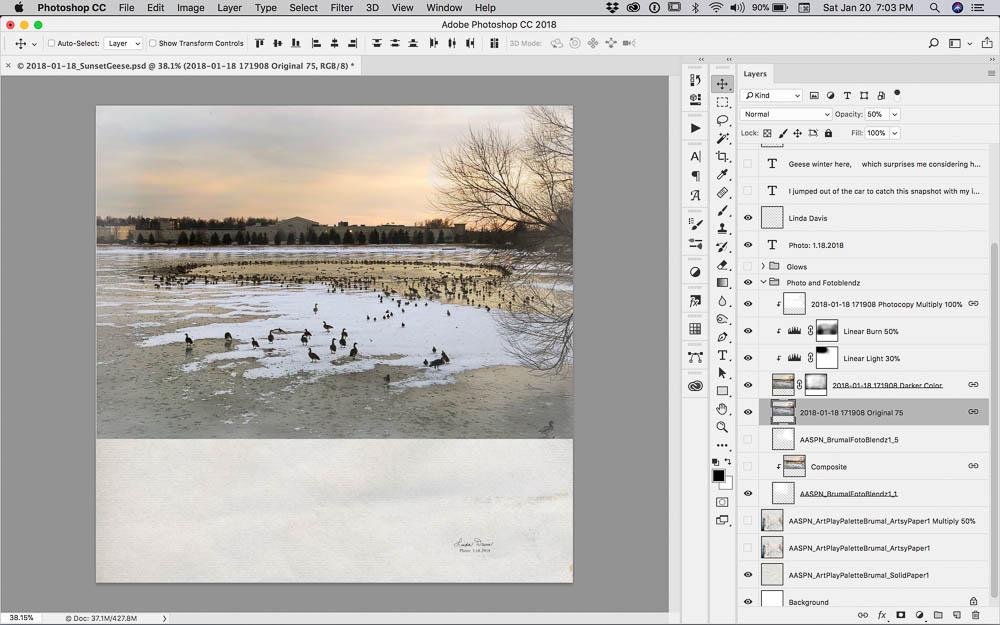 2. Place Masks and Recolor
Place masks 1.png and 5.png from Brumal FotoBlendz No. 1 just below the original photo.
Note. Linda recolored the masks white, so that darkening Blending Modes could be used on her photo, i.e. Color Burn, Multiply, Linear Burn.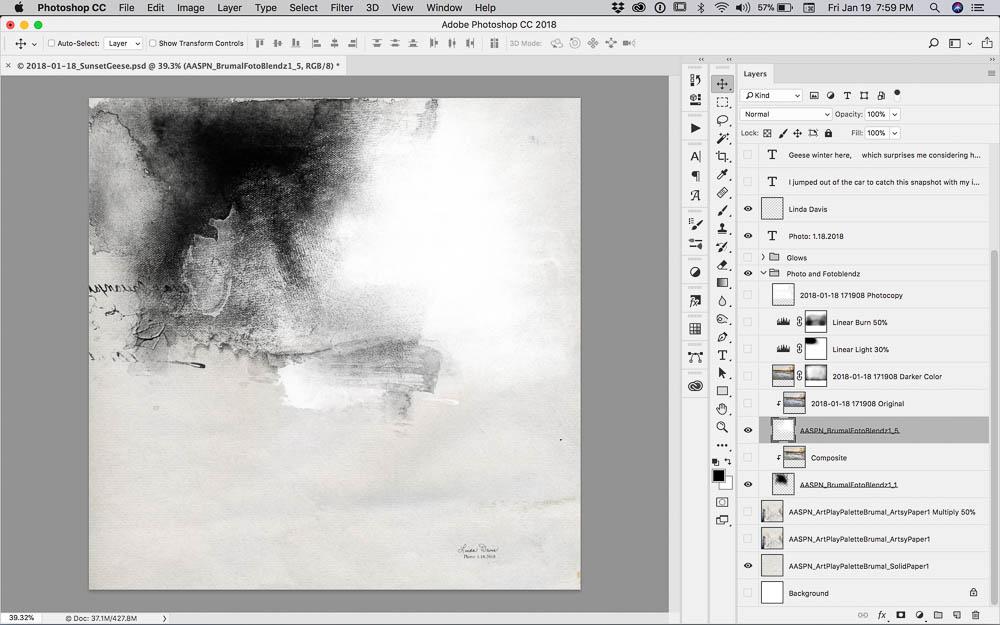 3. Clip Layers to Masks
Clip the layers of photo to mask 1.png and the composite to mask 5.png.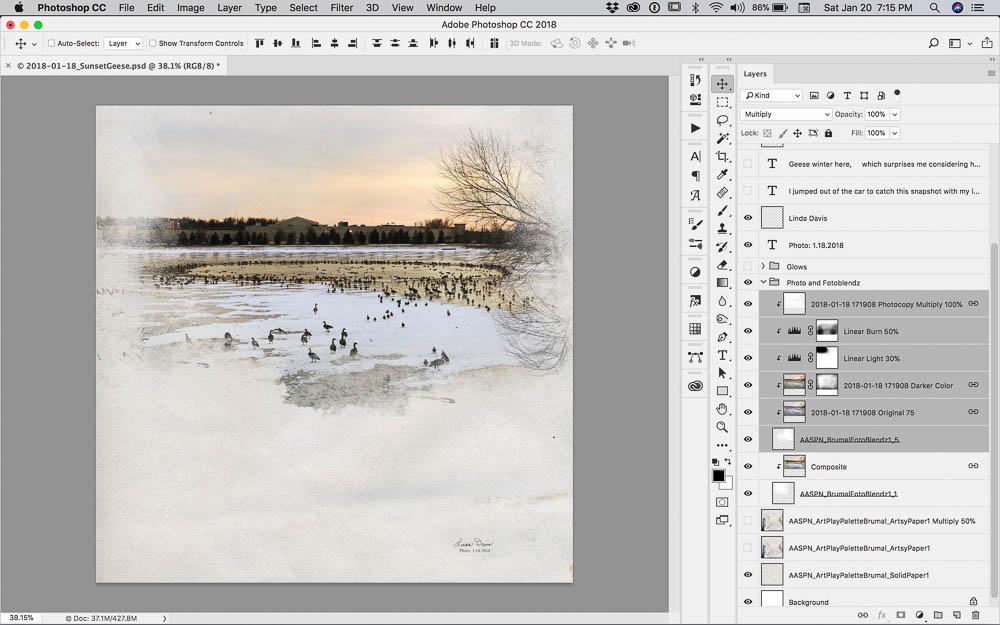 4. Place Artsy Paper
Place ArtsyPaper1.jpg on Blending Mode Normal below the the photo layers.
To intensify the color create a Duplicate, and move the copy layer above on Blending Mode Multiply at 50%.
Note. The design of the Artsy Paper creates a natural ending transition for the masks.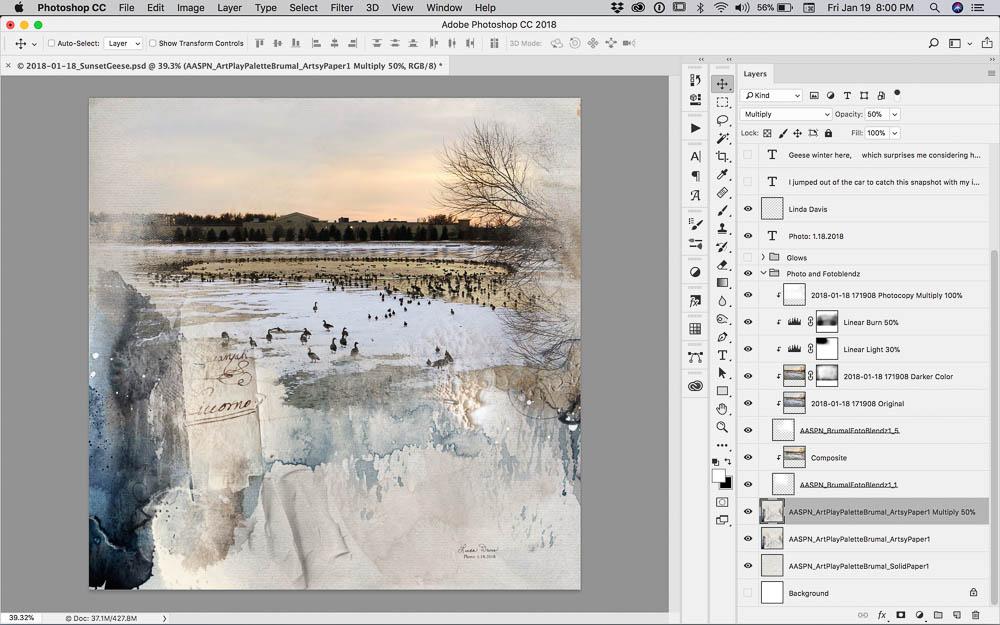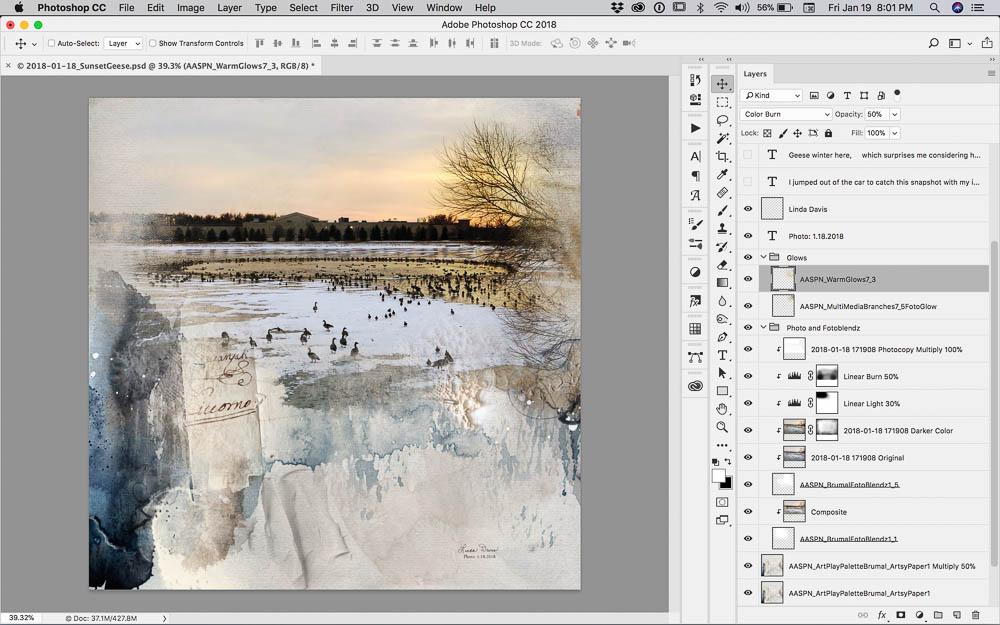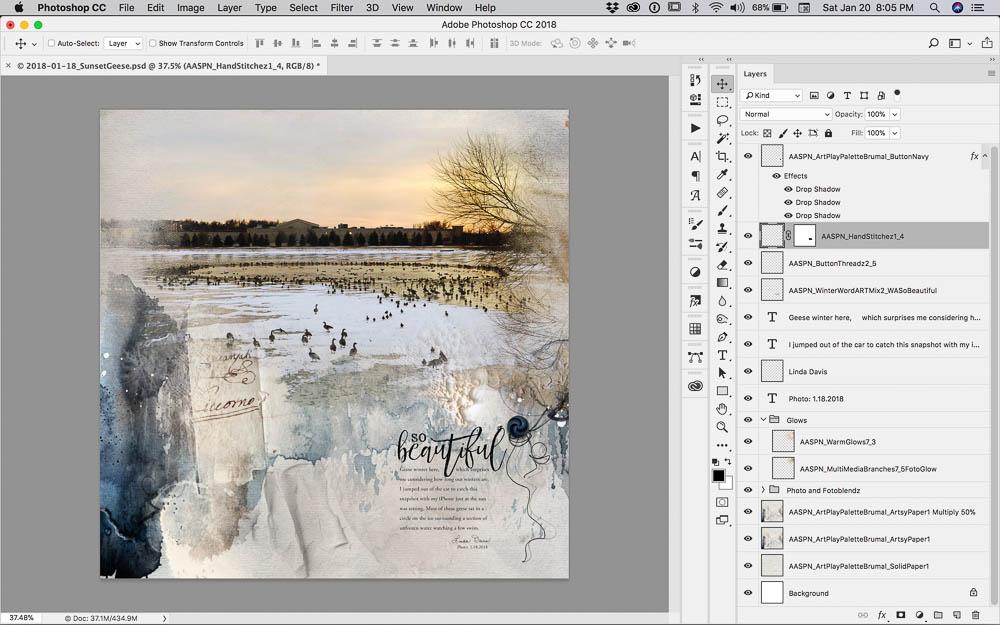 Not every page needs to be complicated to be effective.
Sometimes one photo, a couple of FotoGlows and an ArtsyPaper are enough to make the magic happen.