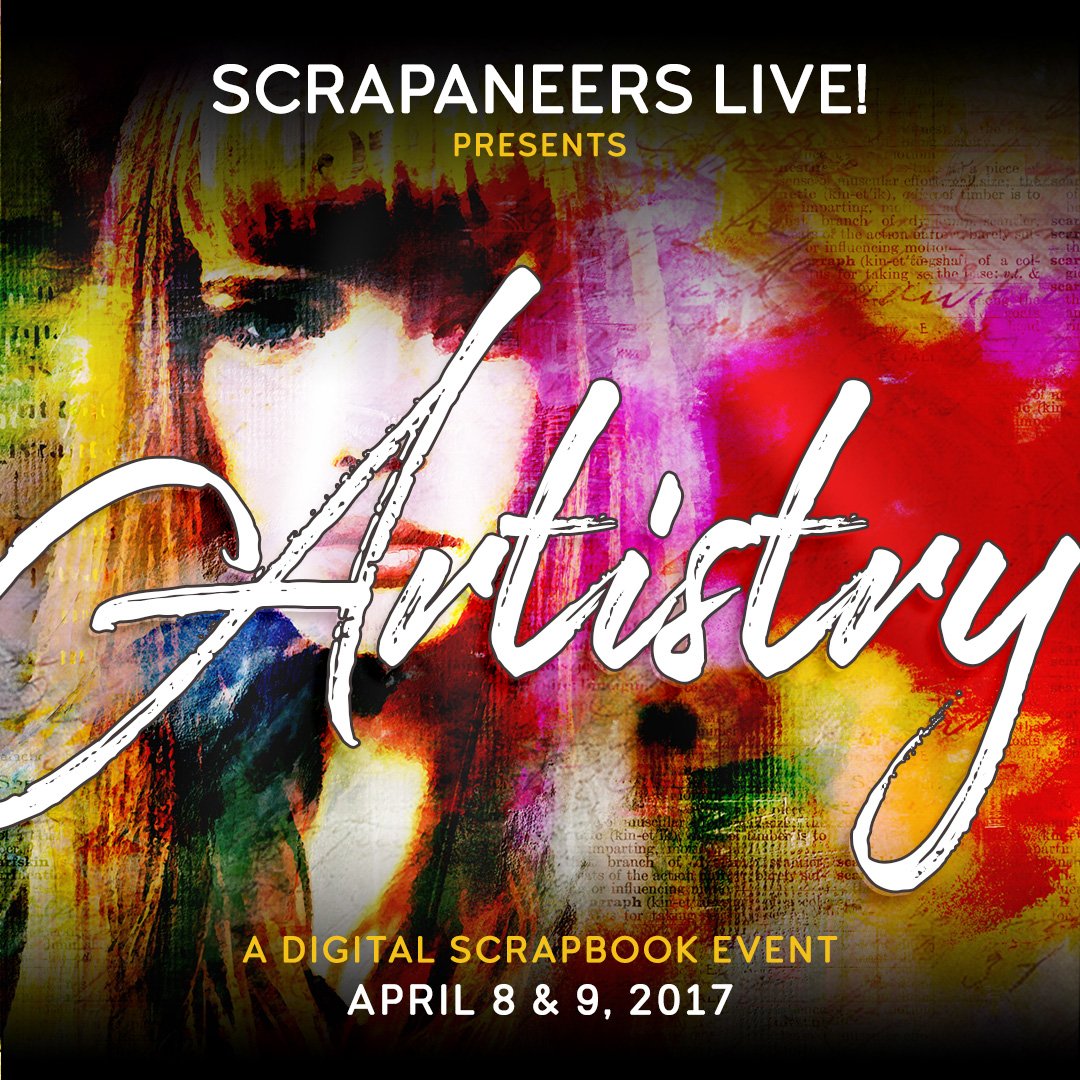 Today, as promised we are announcing the LIVE Artistry winner.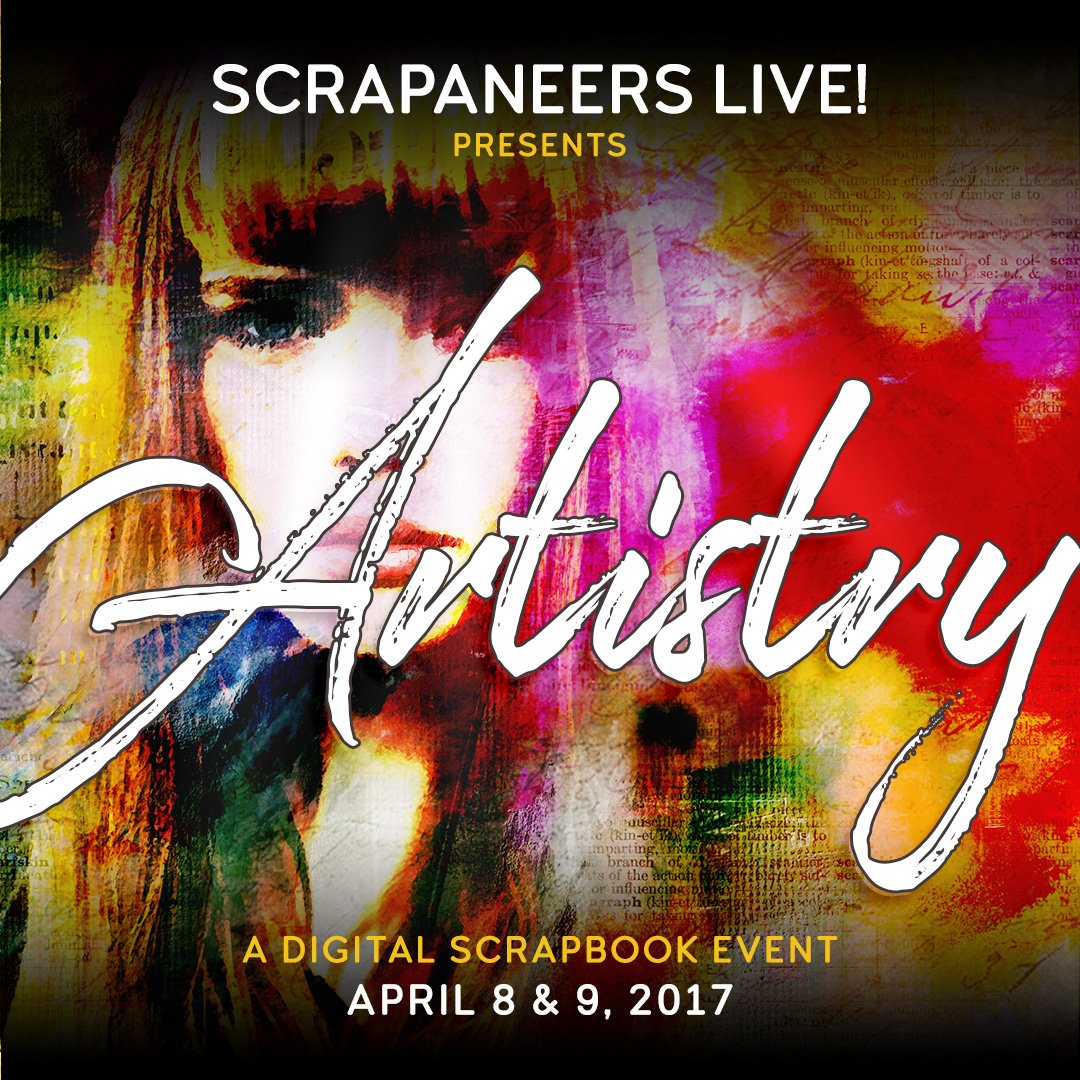 LIVE Artistry Winner
Last week I announced the upcoming 2-Day Digital Scrapbooking Event, LIVE Artistry, presented by Scrapaneers which is happening in April.
This will be my third time participating in such an event and they only get better.
I'm personally thrilled that this particular one is dedicated to artistry.
Six instructors. Six classes. More technique than you can imagine to elevate your artistry.
All online. And you are invited.
Early registration opens Monday March 6, 2017, but the fun begins RIGHT NOW.
Last week a posted a GiveAway for ONE FREE ticket to this extra-awesome Artistry LIVE event.
I asked you to:
Sign up for  FREE VIP status here to be in the know.
Answer the question: What artistry technique would you like to master the most?
I also threw in a SPECIAL BONUS:
The winner will get at least 30 mins ONE-ON-ONE training with me via the

a

A class room.
LIVE Artistry Winner
The winner was selected this morning via Random.org.
Please note there were a total of 54 comments but one duplicate so the final count was 53.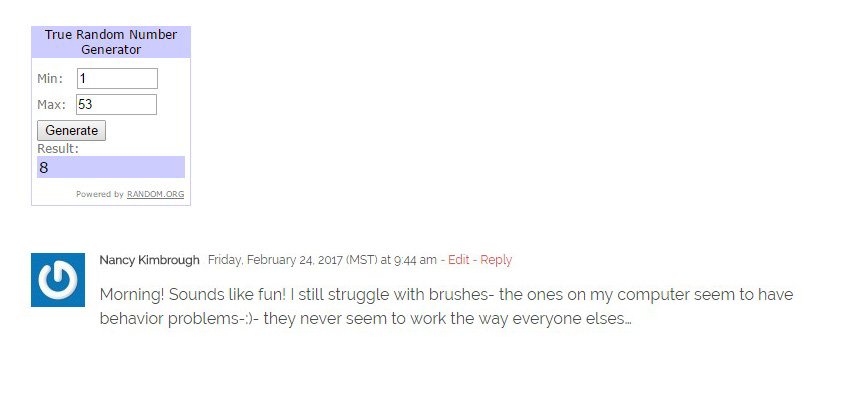 Congratulations Nancy!
Please email me at anna@annaaspnesdesigns.com so I get a few details from you and set you up with our ONE on ONE.
Thank you ALL for participating.