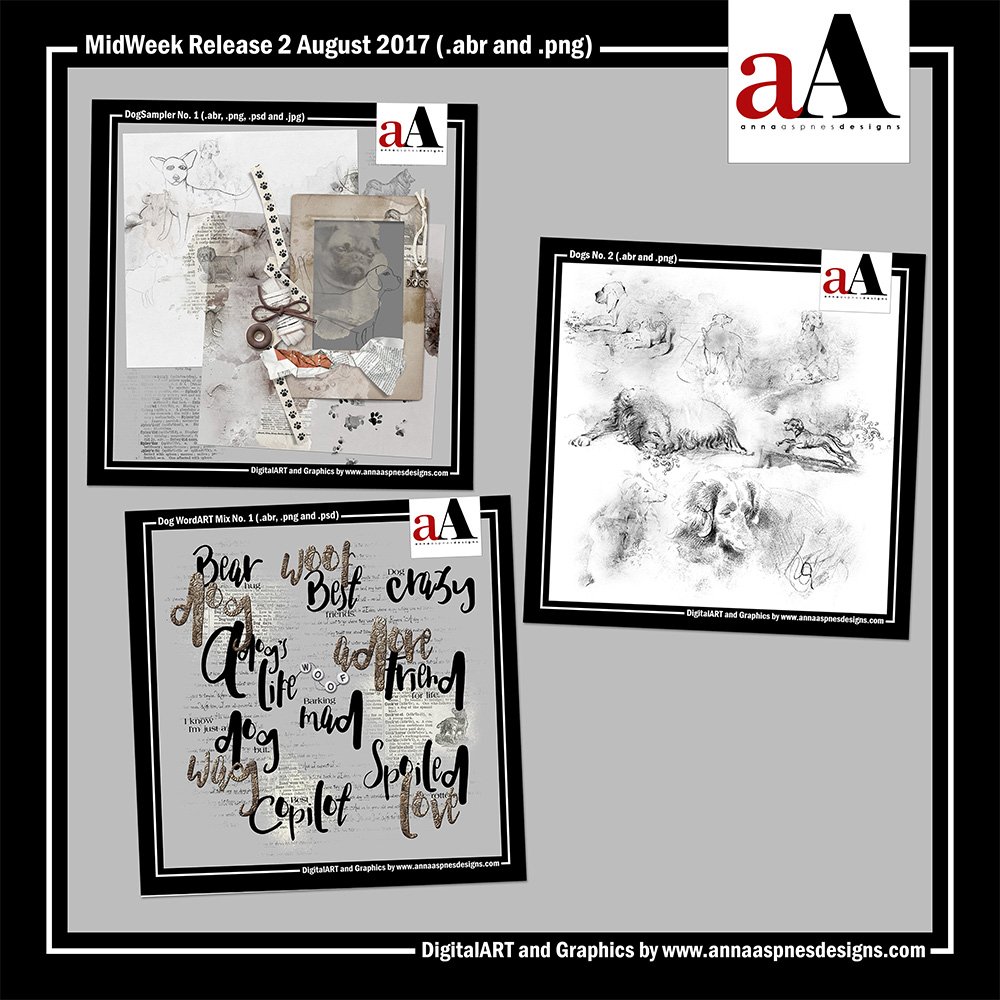 MidWeek Digital Designs 08-02 for digital scrapbooking, photo editing and artistry have arrived in the aA store.
There are three artsy digital designs to include new DogSampler No. 1, Dog WordART Mix No. 1 and Dogs No. 2. Each of the MidWeek Digital Designs 08-02 is 20% off through August 09, 2017 at 9 am EST.
Please download the free Instructions for Use eBooklet from the Anna Aspnes Designs store for more information on using my various DigitalART products in Photoshop and Elements and check out the videos on the aA Youtube channel.
MidWeek Digital Designs 08-02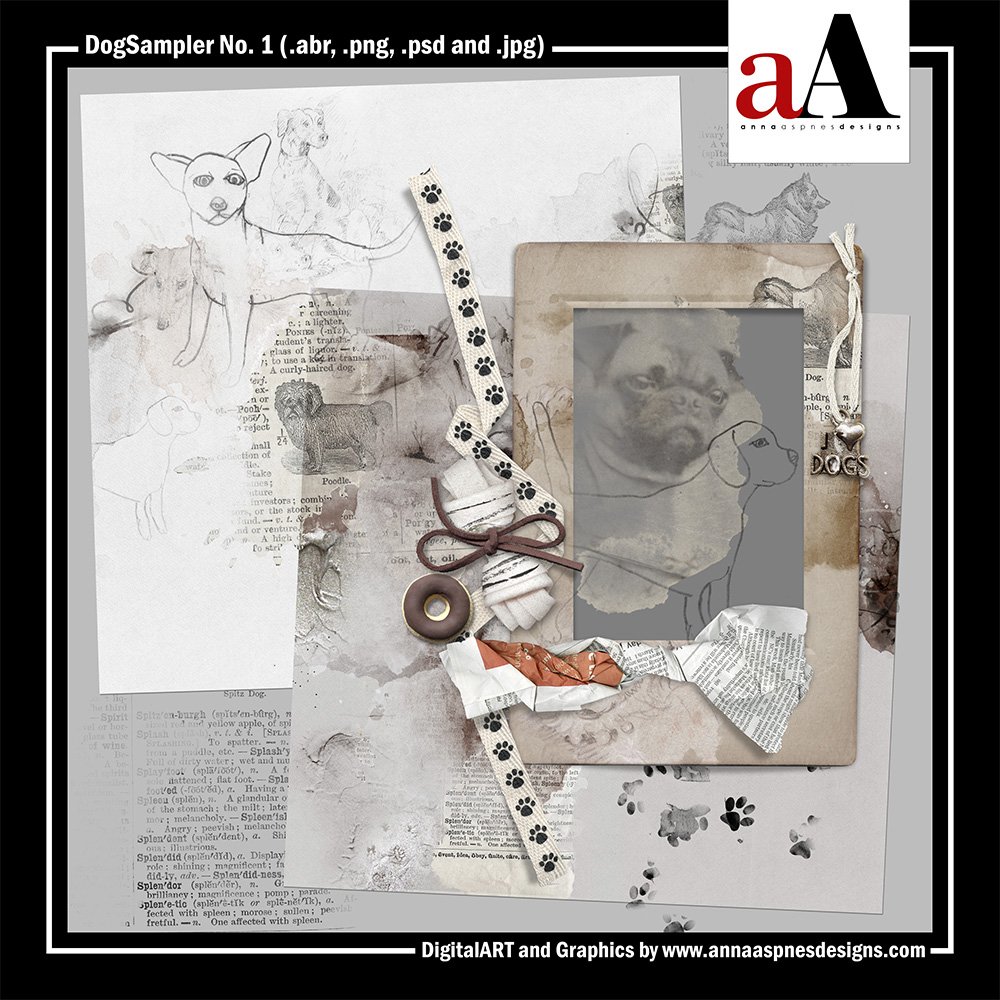 DogSampler No. 1
Includes 1 each artsy and solid 12 X 12 background papers, 6 dimensional embellishments (bone, crumpled paper, charm on string, ribbon, leather bow and doughnut, 1 decorative frame with mask, 4 – piece BrushSet (2 hand-drawn illustrations by Ella Aspnes, 1 dictionary description, paw print scattering), and 1 each transfer and WordTransfer for a total of 15 elements, delivered in .psd and .png format to allow for maximum customization where appropriate.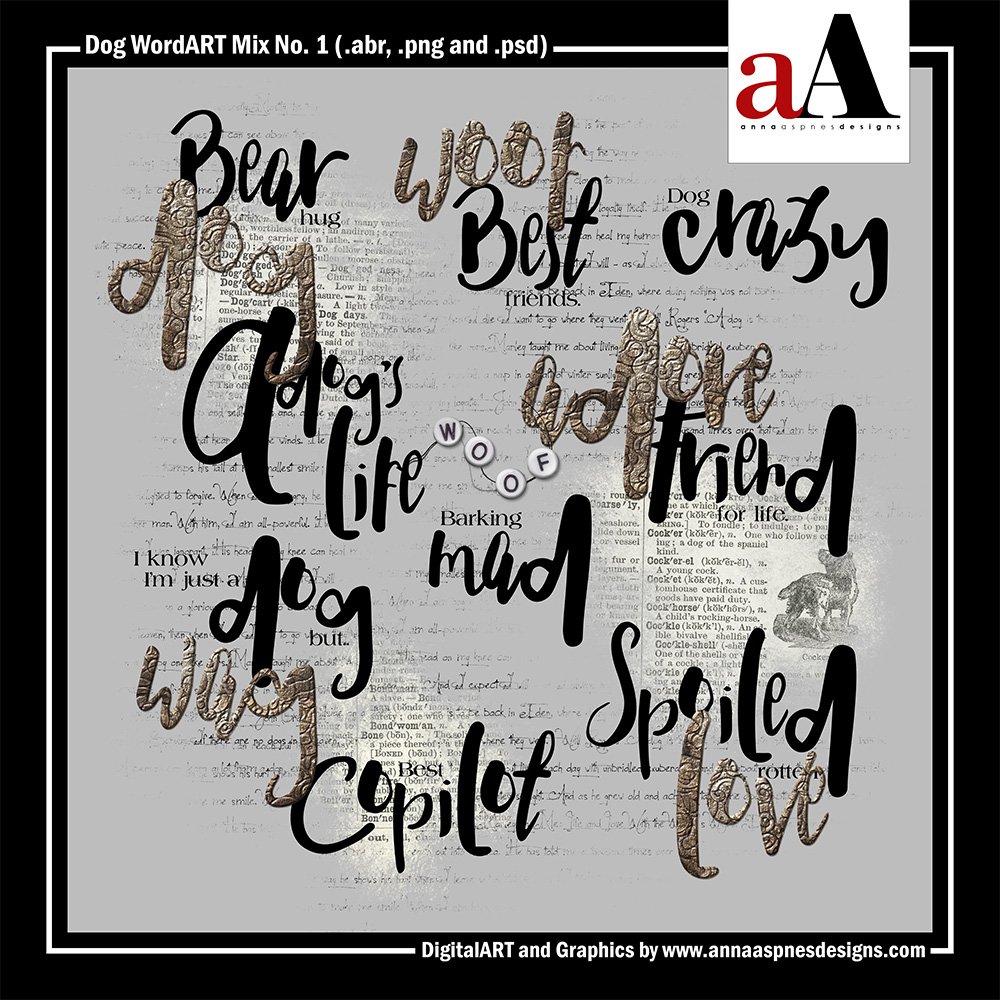 Dog WordART Mix No. 1
A collection of 21 varied WordART elements relating to travel and the outdoors to include 5 MetalWords, 9 WordART quotes/titles, 3 WordTransfers, 3 ScriptTease and 1 BeadedThreadz designed to be mixed and matched to create custom WordART titles. I have also included the WordART, WordTransfer and ScriptTease designs in brush .abr format. Files are delivered in .png format unless otherwise noted.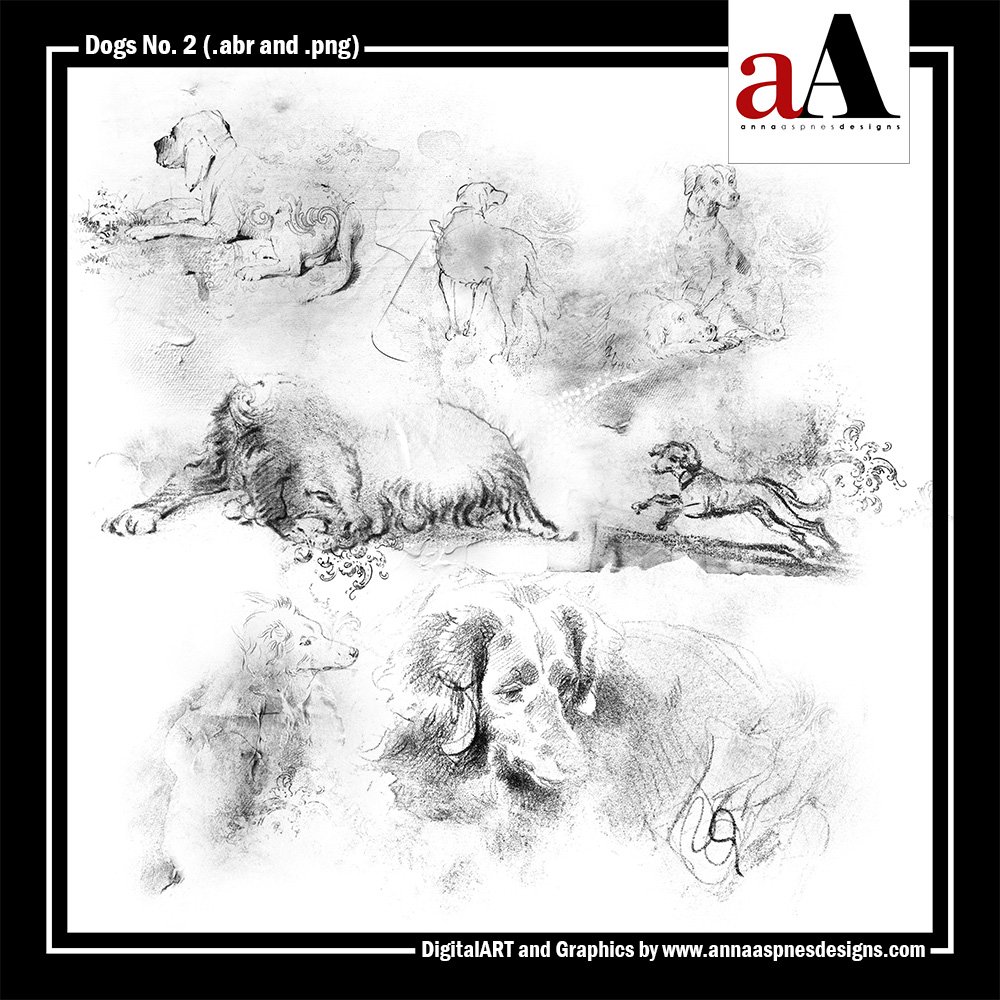 Dogs No. 2
A collection of 7 distressed dog brushes delivered in .abr and black .png format to enable maximum customization. There are 2 different .abr files to support PSCC and PSE15 (from 2084 to 3412 pixels) and Elements/ earlier versions of PS (from 2084 to 2500 pixels).
a

A

Creative Team Inspiration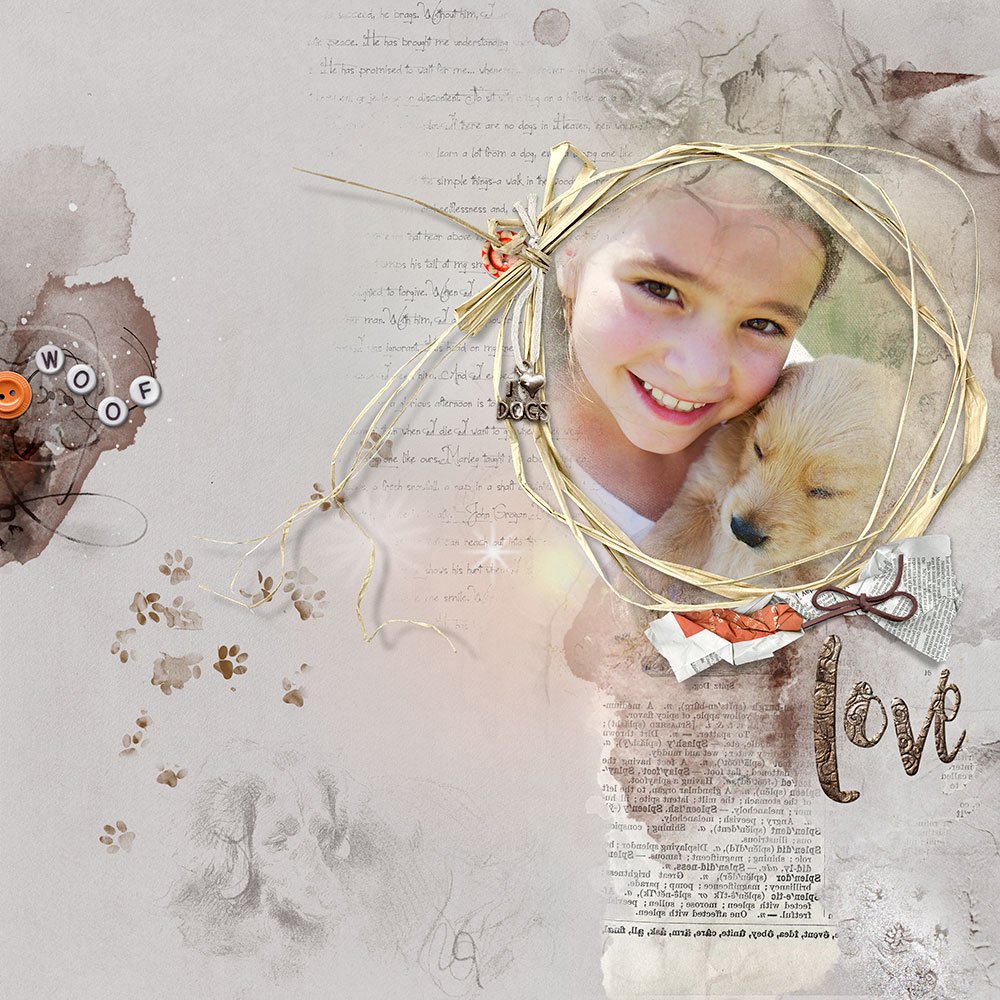 And They Called It Puppy Love | Miki
Pupply Love | Heather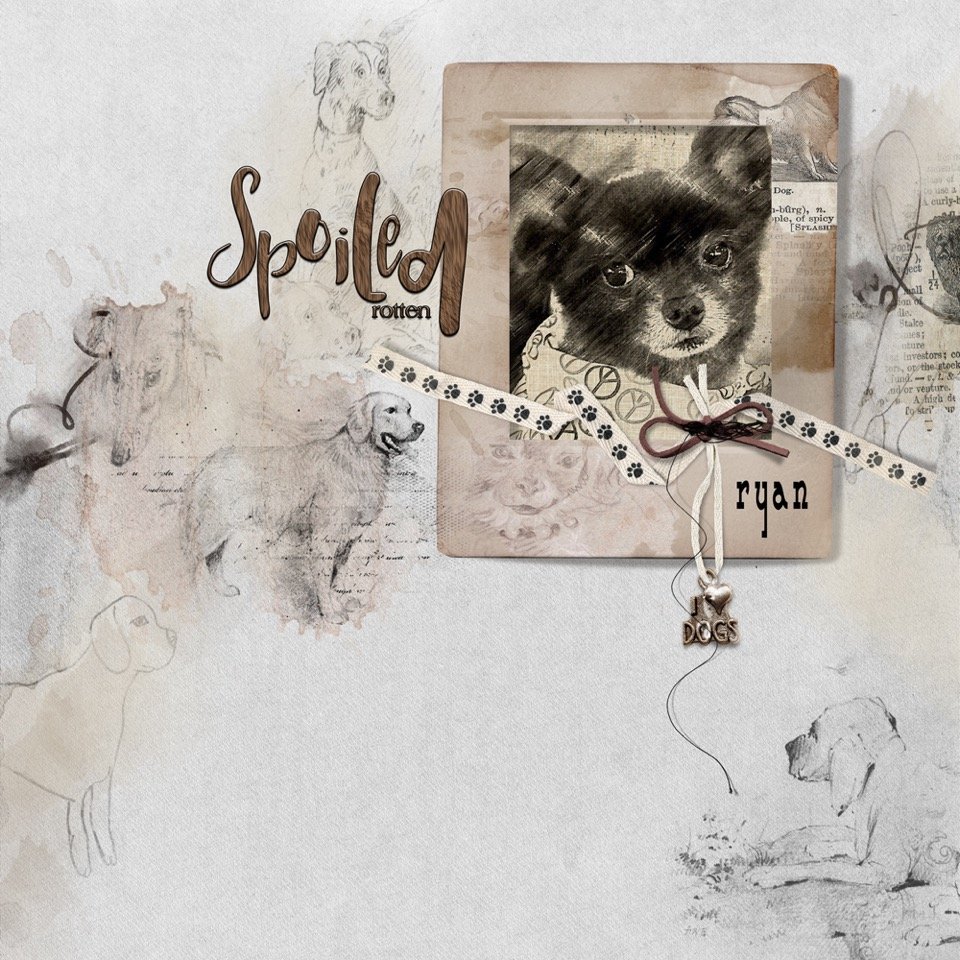 Pup Ryan | Christy