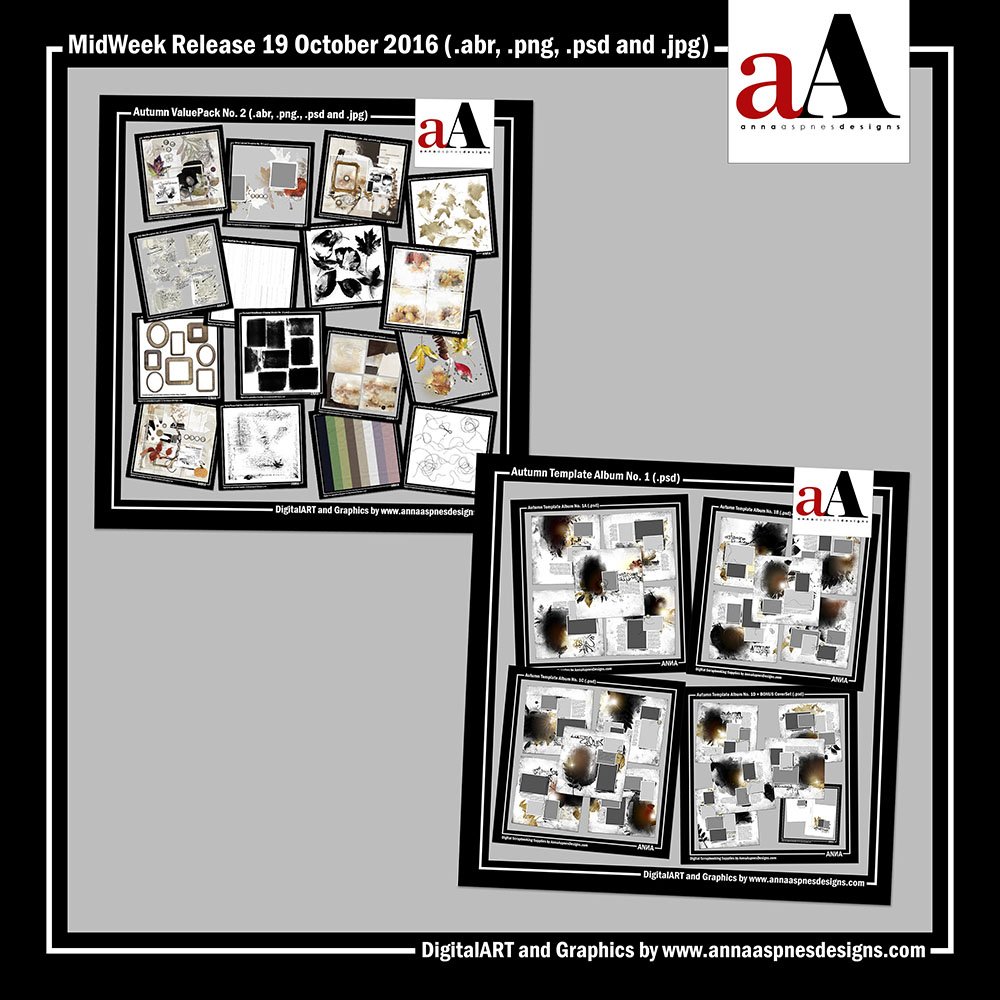 MidWeek Digital Designs 10-19 for digital scrapbooking, photo editing and artistry have arrived in the aA store.
There are two artsy digital designs to include new Autumn Value Pack No. 2 and Autumn Template Album No. 1.
MidWeek Digital Designs 10-19
Autumn ValuePack No. 2
This autumn themed collection includes a selection of digital art supplies delivered in a variety of file formats to include .abr, .png, .psd and .jpg and are designed for use in photo-editing software programs such as Adobe Photoshop and Elements.
You get 16 aA digital products valued at $85.84 with a 77% saving
Please download the free Instructions for Use eBooklet from the Anna Aspnes Designs store for more information on using my various DigitalART products in Photoshop and Elements and check out the videos on the aA Youtube channel.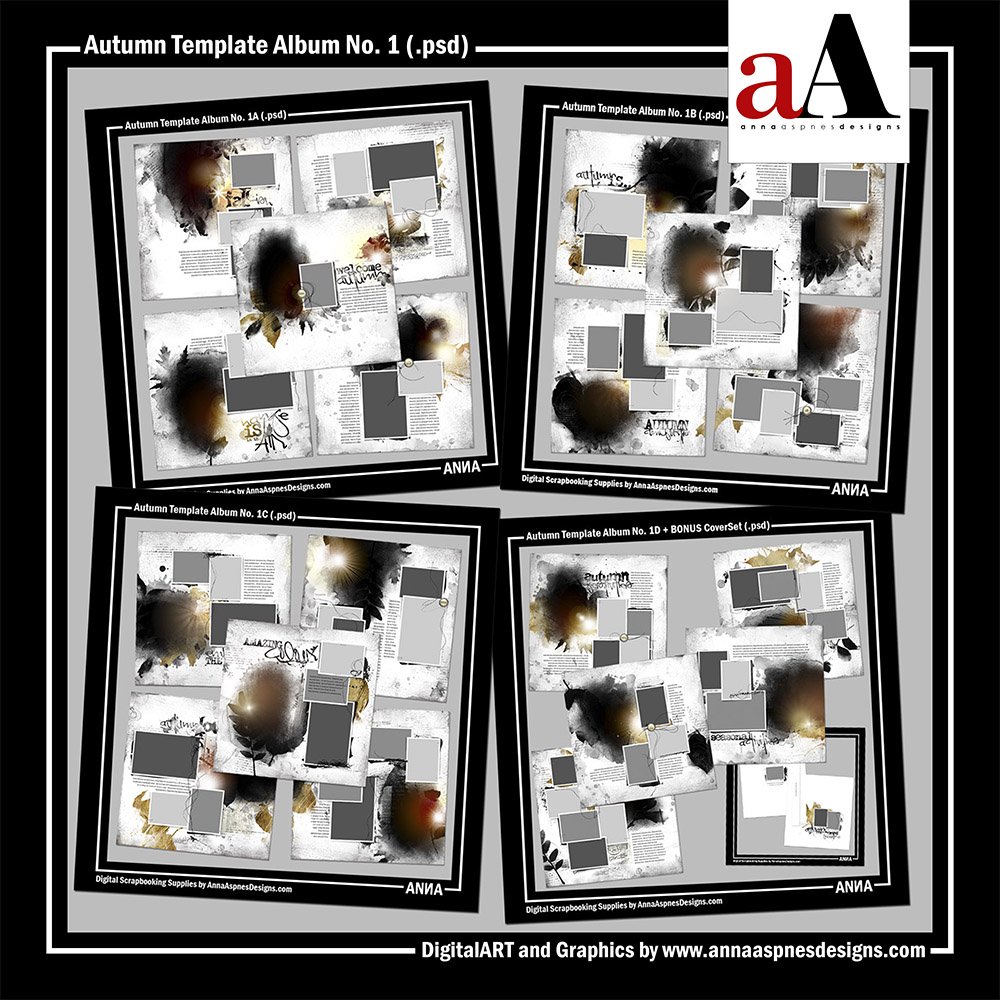 Autumn Template Album No. 1
A collection of 12 X 12 autumn-themed artsy and blended layered templates designed to create a 20-page album plus a BONUS cover set for photo book printing. Includes Previously release Autumn Template Album Packs No. 1A-D. The templates are intended for use with the clipping mask function or for recoloring in Photoshop, Elements and Paint Shop Pro. All layer styles, masks, frames, brushwork, stitching, title and text boxes shown are included.
Simply clip your images to the FotoBlendz masks and add your own personalization through DigitalART supplies and words.
Guidance on the use of clipping masks and recoloring in Photoshop and Elements can be found in the Instructions for Use eBooklet which is available as a free download from the store or view this video.
See also Easy Blended FotoART with Templates.
THIS PRODUCT IS FOR PERSONAL USE ONLY. You can preview the Terms of Use at www.annaaspnesdesigns.com. Photographers and Scrapbookers For Hire (S4H)/Scrapbookers For Others (S4O) can purchase a Commercial Use License for this product for an additional $30.00. Purchase the Commercial Use License here.