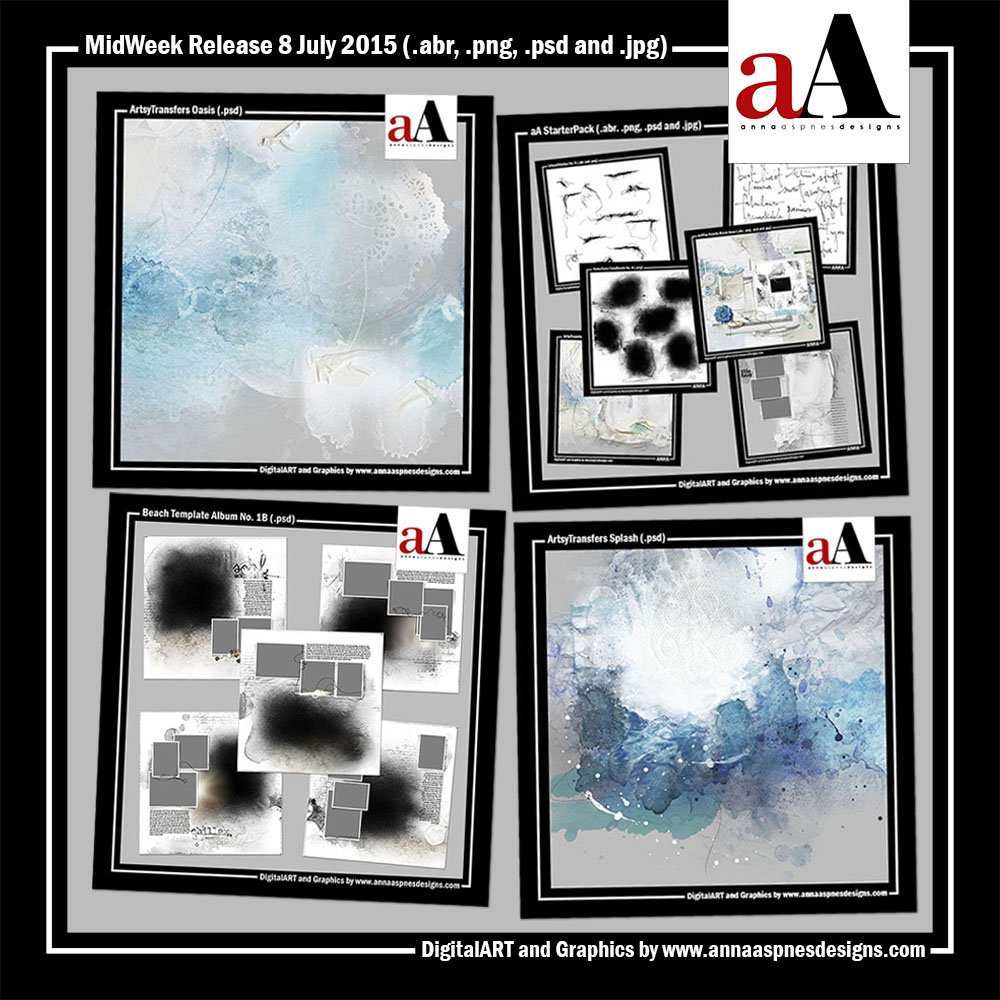 There are 4 new DigitalART products in the aA store this morning.
Please click on the previews for sale information and further details about each product.
NEW! ArtsyTransfers. Layered .psd format element files designed for easy easy photo blending in Adobe Photoshop and Elements. Co-ordinate with ArtPlay Palettes Oasis and Splash.
For further guidance on using these transfers, see this 13 Ways to Use ArtsyTransfers and view the FREE videos on the aA YouTube channel.
You | Zywck
NEW! Beach Template Album Series. A brand new set of 12 X 12 beach-themed Artsy Layered Templates designed to create the second 5 pages of a 20-page photo book or album. This is Part 2 of 4 in this series and the templates are intended for use with the clipping mask function or recoloring.
Guidance for using with the multi-layered FotoBlendz in this album can be found in the Instructions for Use eBooklet which is available as a free download from the store or view this video.
You will also want to watch the Holiday Template 2014 video tutorial which shows you how to work with for guidance which is designed following the same principles.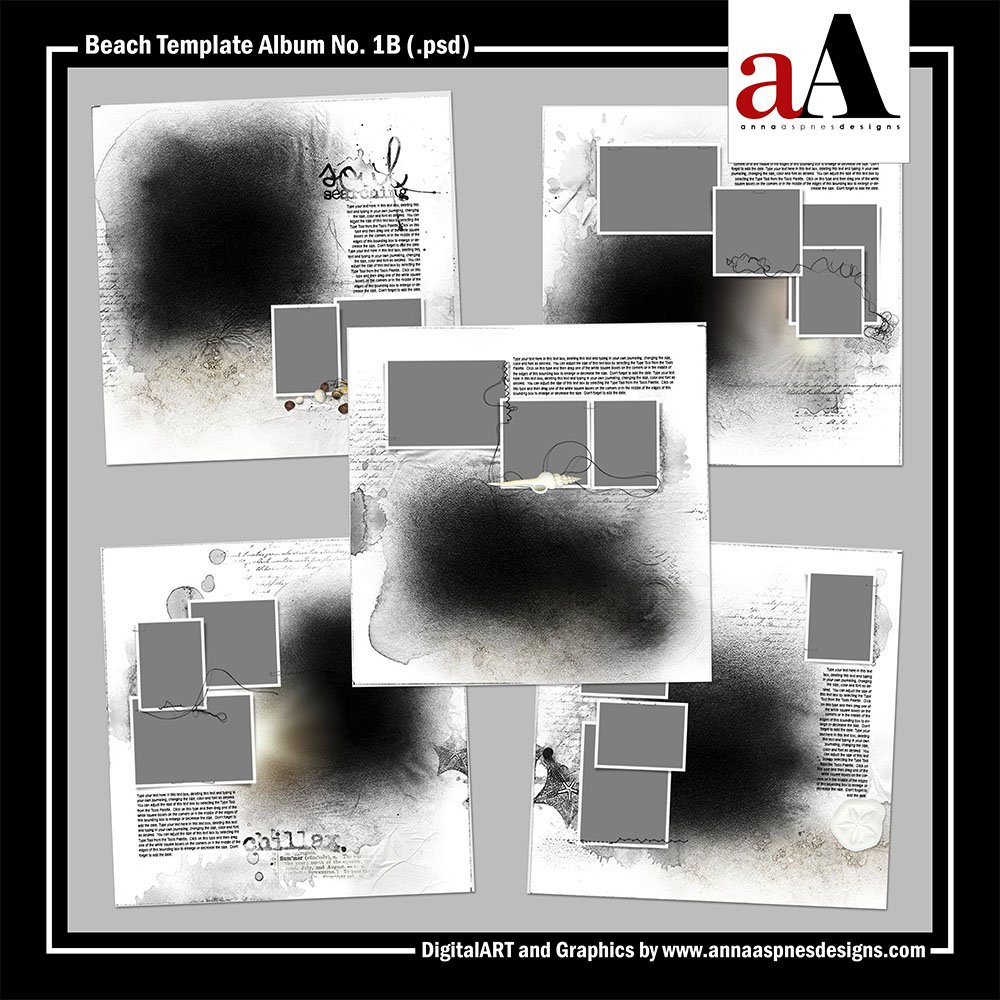 NEW! Artplay StarterPack. A collection of digital products selected to provide the perfect introduction to Anna Aspnes Designs and to get you well on your way to creating DigitalART.
Break Away | Lindshay