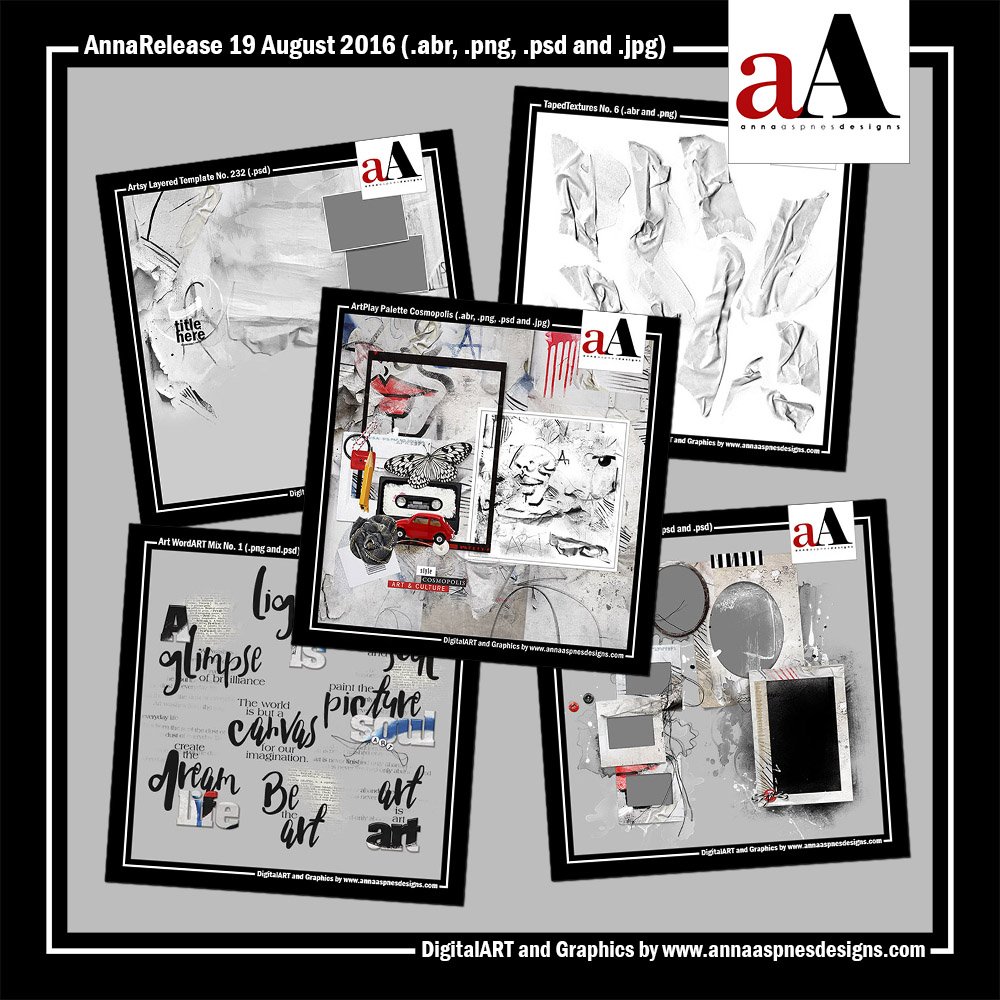 New Artsy Digital Designs Cosmopolis are now available in the aA store.
AnnaRelease *Cosmopolis*
Details. Each of the 5 new artsy digital designs Cosmopolis is 20% off or available as a collection discounted by almost 50% through August 26, 2016 at 9 am EST.
Please download the free Instructions for Use eBooklet from the Anna Aspnes Designs store for more information on using my various DigitalART products in Photoshop and Elements and check out the videos on the aA Youtube channel.
Origins and Background. This week we're celebrating art and culture, which is aptly what we do around here.
It's origins lie in a recent visit to London which is the epitome of a cosmopolis, an internationally important city inhabited by many different peoples reflecting a great variety of cultures and attitudes. I was struck the polarity of this enormous city in which old meets new, regal stands in opposition to street culture and the variance of organic and man-made.
Contrast is something that runs through much of the digital art I create, in terms of context, color and texture. It's a principle I use frequently use to create visual interest in my designs, always with the intention of inspiring you and forcing you outside of your comfort zone, to make something of your own.
Weekends are for creating Art.
New Artsy Digital Designs Cosmopolis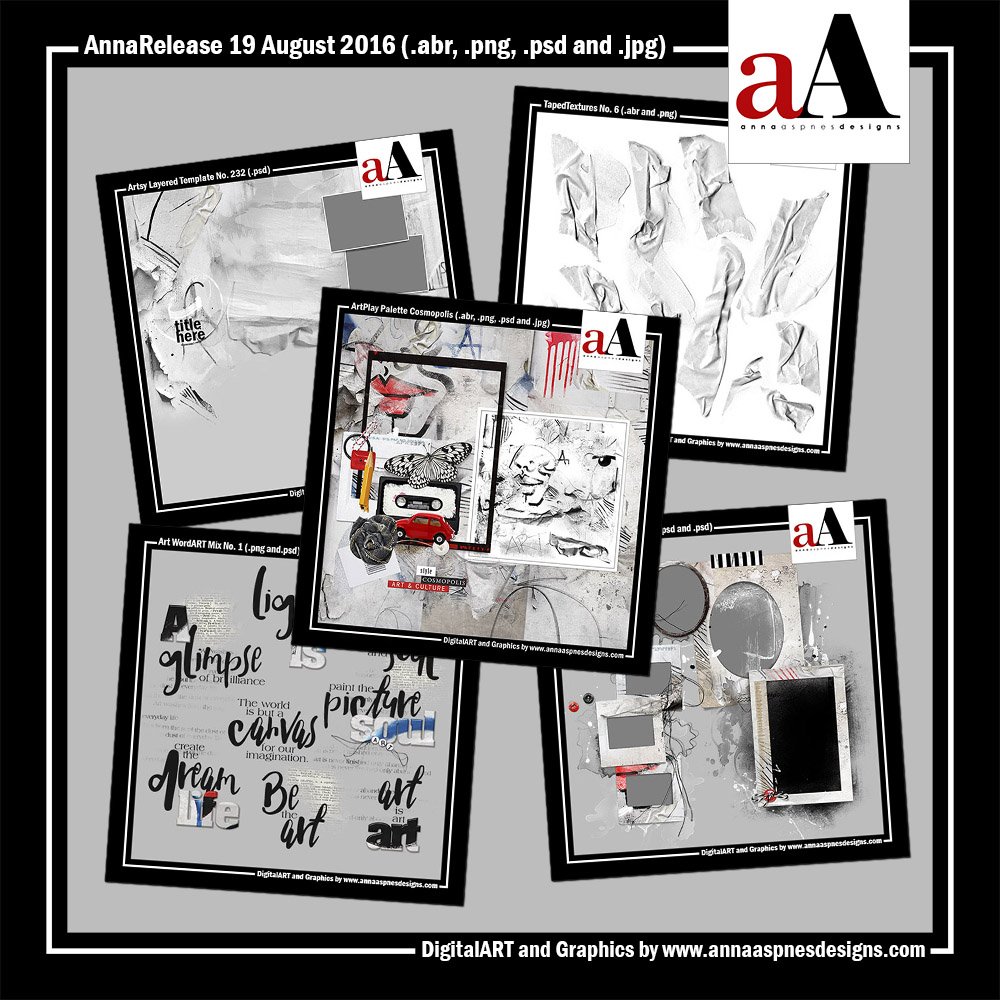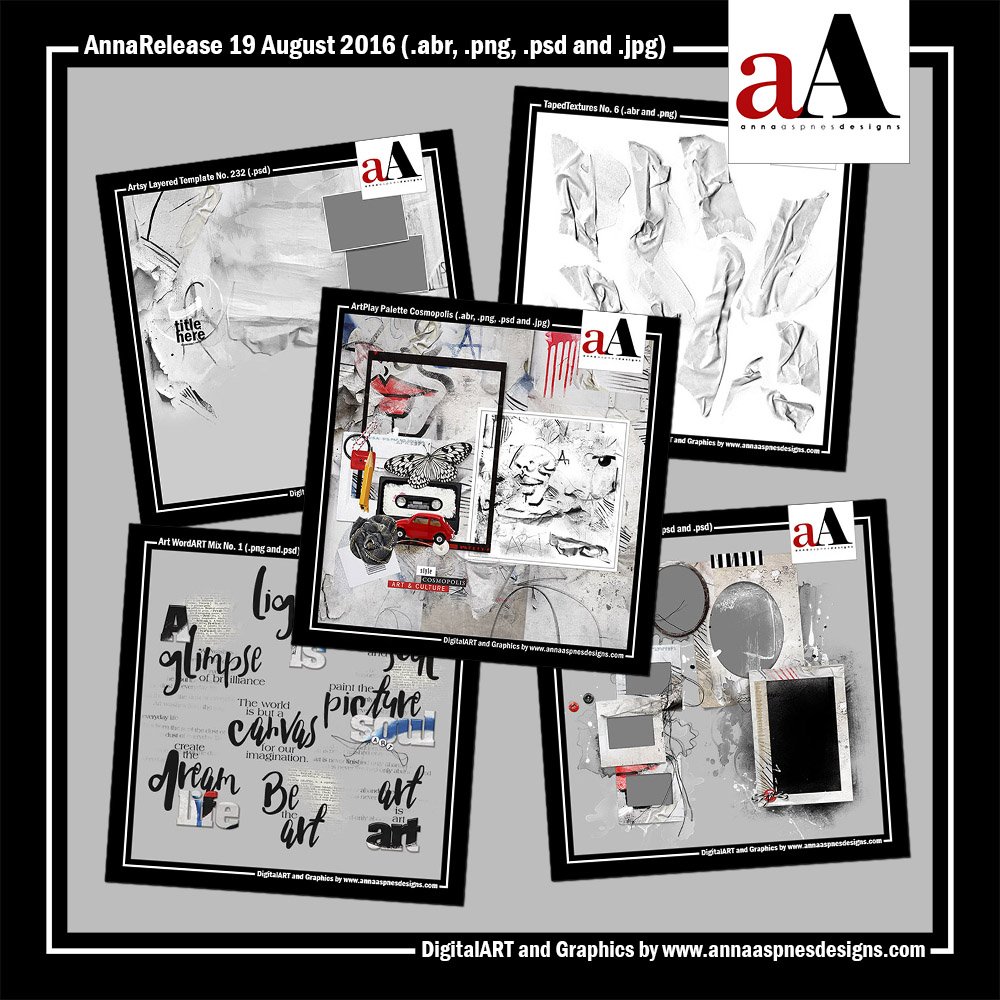 AnnaRelease *Cosmopolis*. This limited option enables you to purchase my entire release of 5 new artsy digital designs Cosmopolis products at a almost 50% discount.
Please note that this aA DigitalART collection will no longer be available after August 26, 2016 at 9am EST.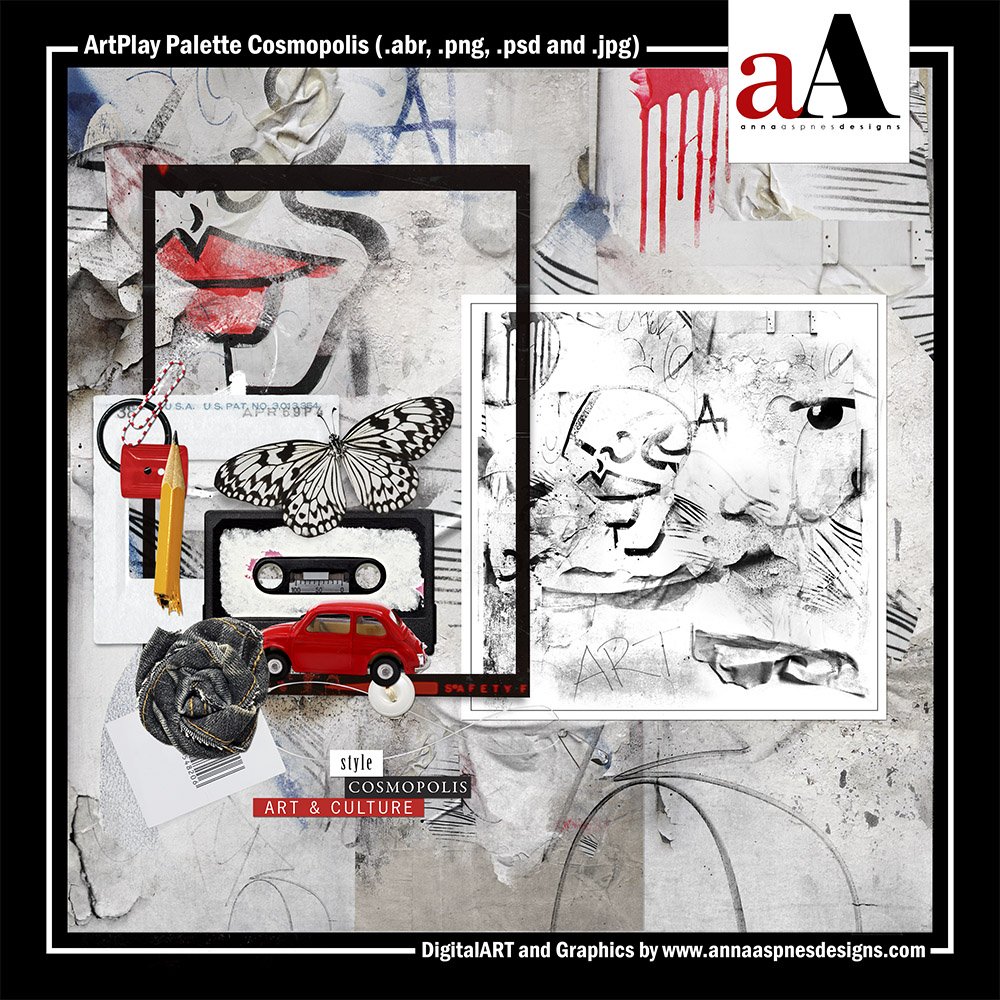 ArtPlay Palette Cosmopolis. Art is art. Art meets culture and vice versa in an ArtPlay Palette where old meets new. Includes 9 artsy and solid 12 X 12 background papers, a 16 – piece BrushSet, 12 transfers/overlays and 15 dimensional embellishments, delivered in .psd and .png format to allow for maximum customization.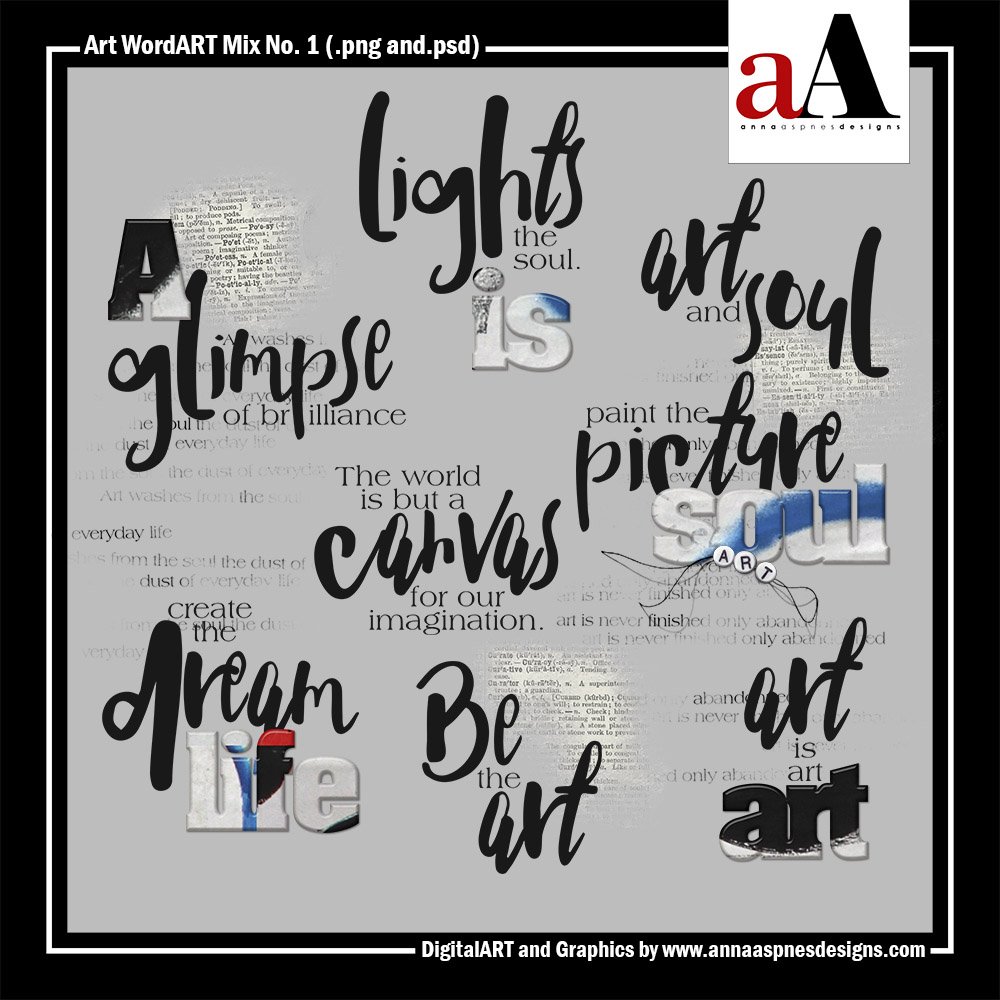 Art WordART Mix No. 1. A collection of 19 varied, art-related WordART elements to include 5 WoodWords, 8 WordART quotes/titles, 3 WordTransfers, 2 FadedWords and 1 BeadedThreadz designed to be mixed and matched to create custom WordART titles. Files are delivered in .png format unless otherwise noted.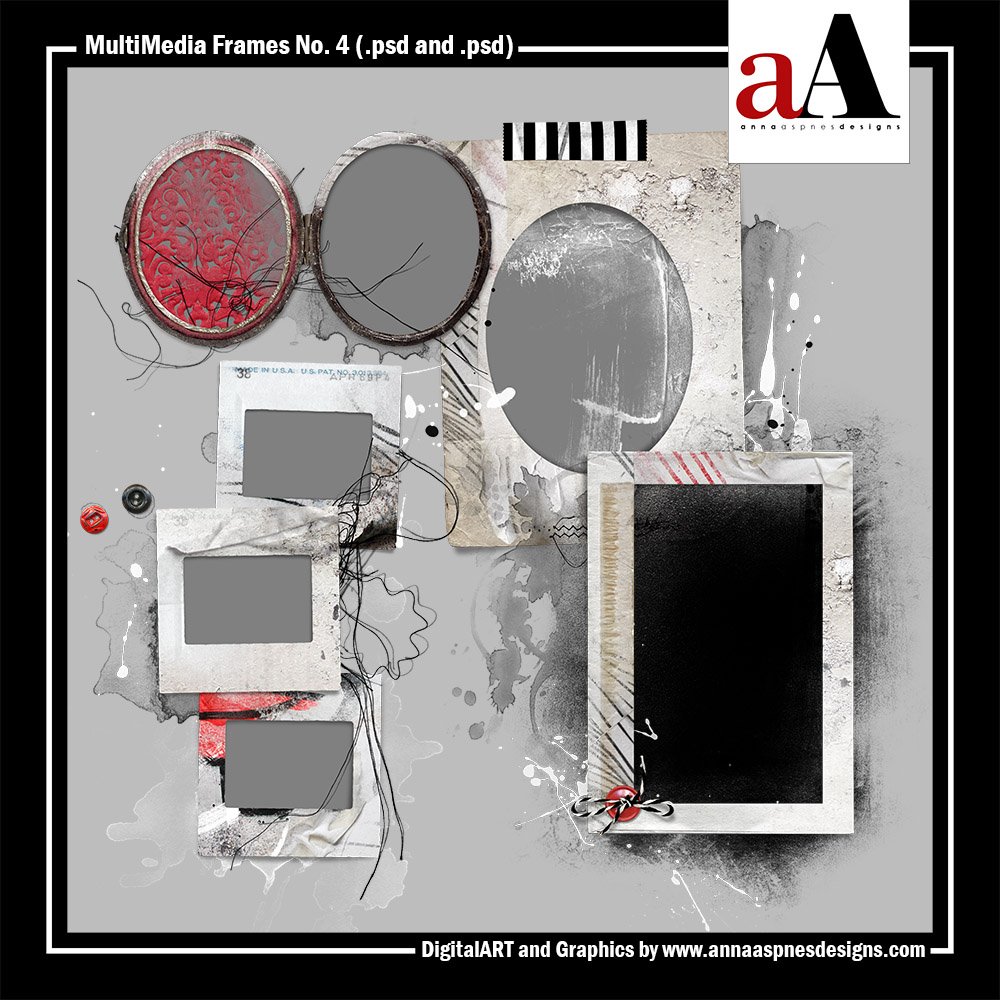 MultiMedia Frames No. 4. A collection of 4 artsy frame elements delivered in .psd and .png format to enable maximum customization. The .psd file allows you to adjust the properties of each layer in terms of color, opacity and blending mode.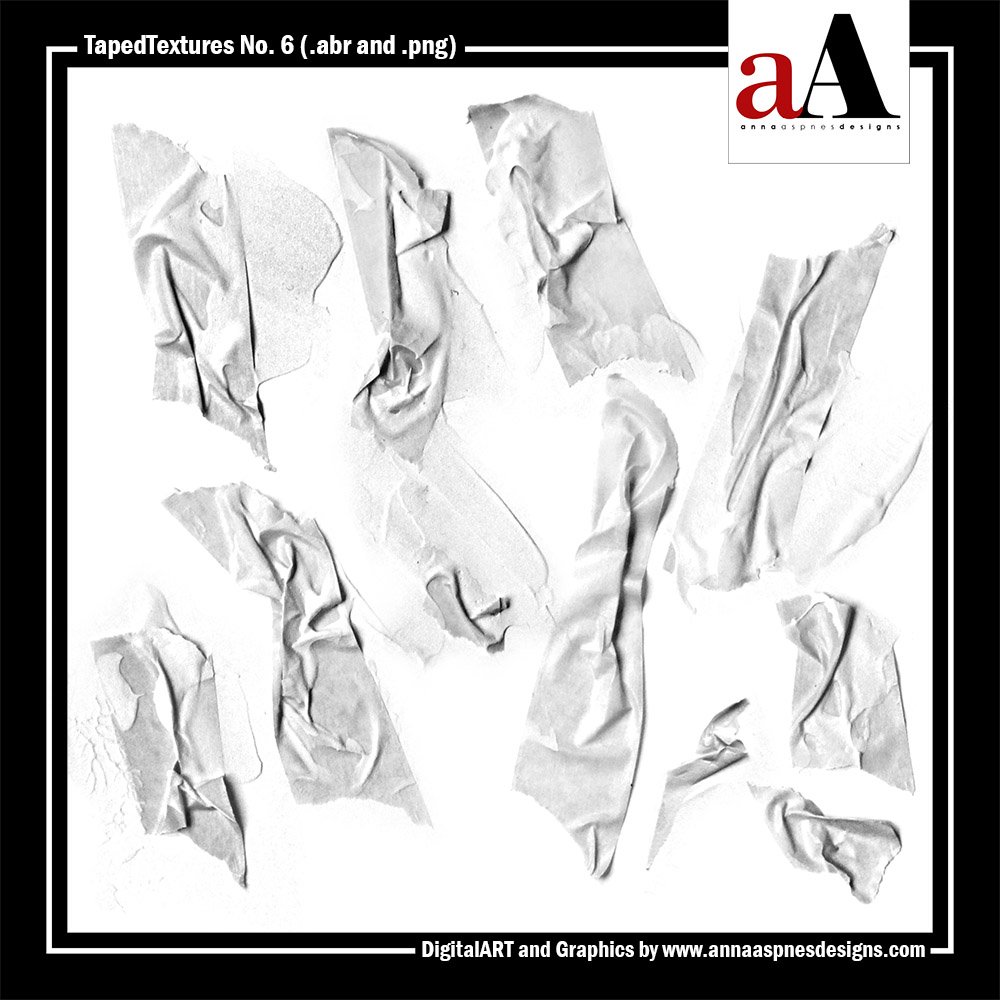 TapedTextures No. 6. A collection of 10 taped gesso textures delivered in black .png and .abr format. Brushes range in size from 542-1767 pixels. Stamp onto a new layer in gray and optionally apply a Color Burn or Multiply blending mode to the layer in the Layers panel.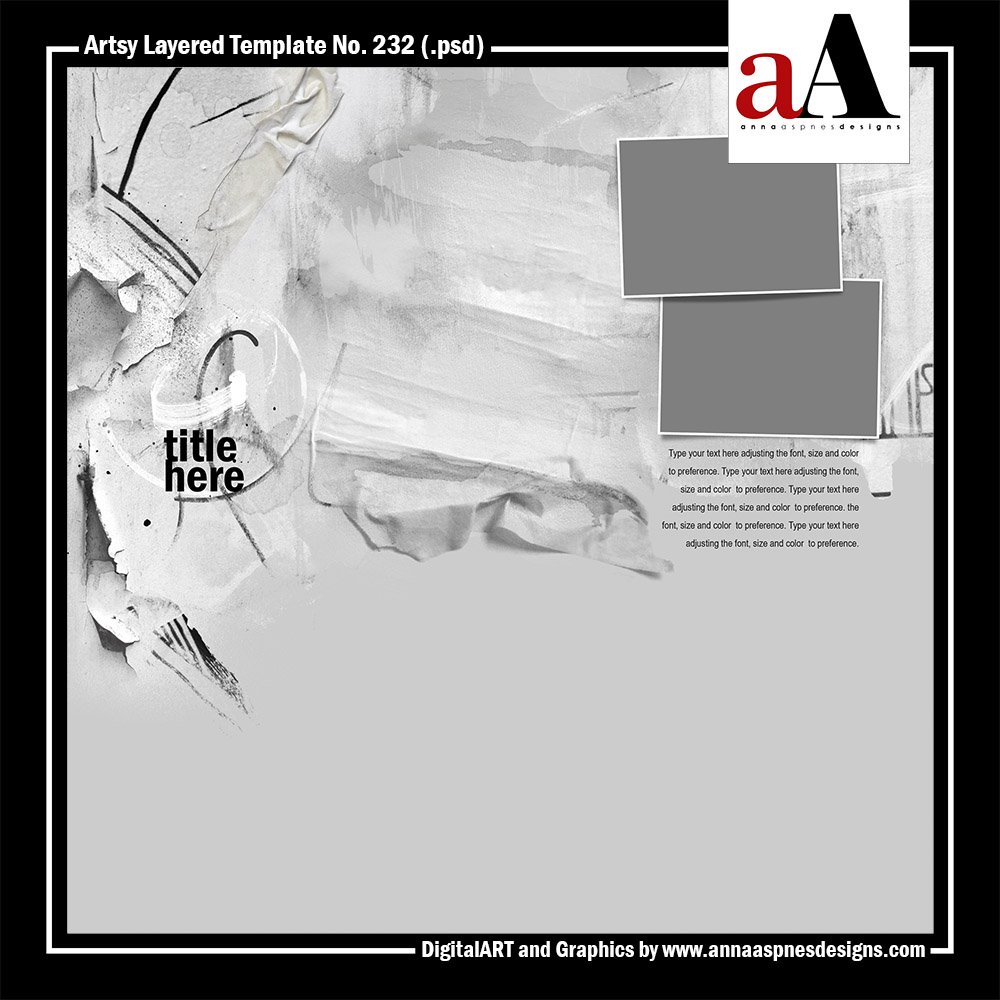 Artsy Layered Template No. 232. A 12 X 12 artsy layered template featuring numerous masks designed for use with the clipping mask function or for recoloring in Photoshop, Elements and Paint Shop Pro. All layer styles, masks, frames, brushwork, title and textboxes shown are included. Simply clip your images to the FotoBlendz masks and add your own words.