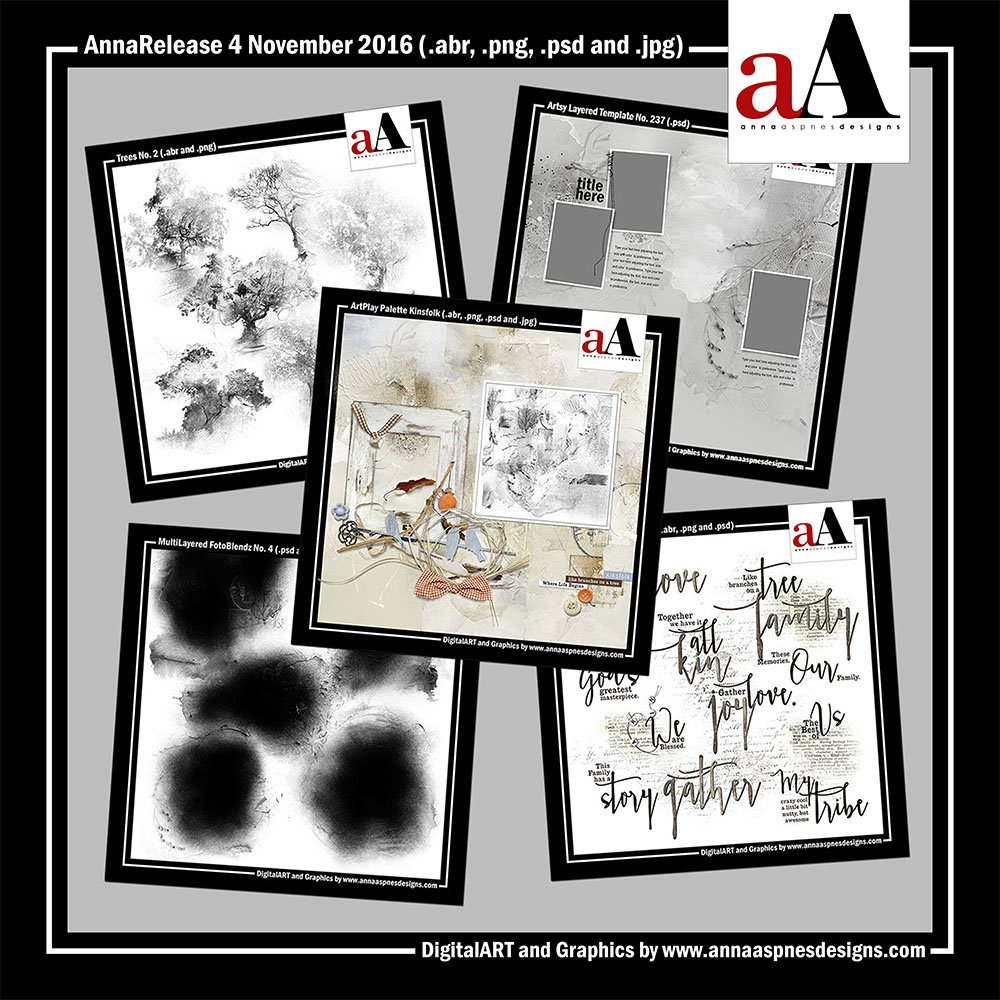 New Artsy Digital Designs Kinsfolk are now available in the aA store.
AnnaRelease *Kinsfolk*
Details. Each of the 5 new artsy digital designs Kinsfolk is 20% off or available as a collection discounted by almost 50% through November 11, 2016 at 9 am EST.
Please download the free Instructions for Use eBooklet from the Anna Aspnes Designs store for more information on using my various DigitalART products in Photoshop and Elements and check out the videos on the aA Youtube channel.
Origins and Background. November is here signaling a countdown to Thanksgiving in the united States. It's a time where we sit around the table with family and count our blessings, though I like quietly start earlier in the month being thankful. So many of my collections are inspired by what's happening in my head or my surroundings during my daily dog walks. I am grateful this time in my day which allows me entertain my thoughts.
The trees are now looking sparse as we await delayed snow, but the many now visible branches equate to the diversity and complexity of family. Kinfolk is a celebration of the bonds we have with generations past and present as well as our ever changing landscape. Let the collection inspire you to tell some stories about family, gathering and gratitude for time waits for no-one.
Have a great weekend friends.
New Artsy Digital Designs Kinsfolk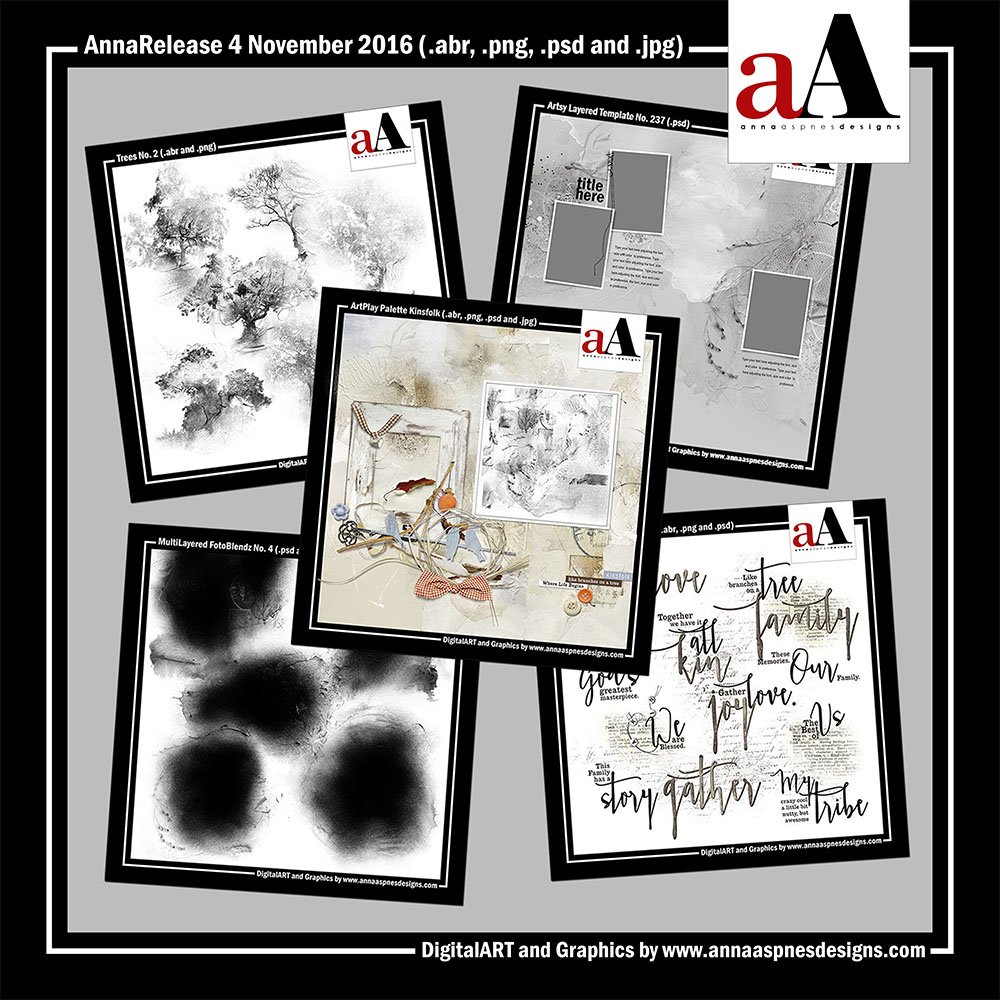 AnnaRelease *Kinsfolk*. This limited option enables you to purchase my entire release of 5 new artsy digital designs Kinsfolk products at a almost 50% discount.
Please note that this aA DigitalART collection will no longer be available after November 11, 2016 at 9am EST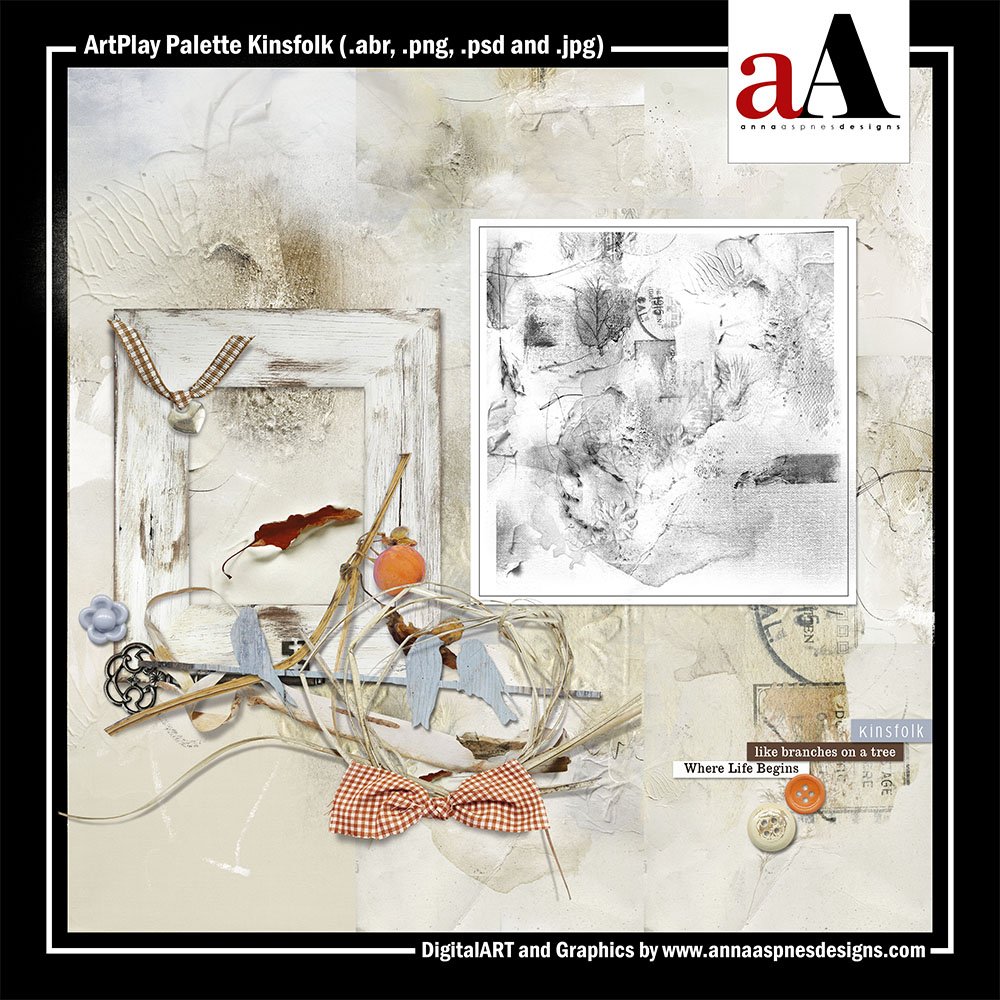 ArtPlay Palette Kinsfolk. Kinsfolk is where it all begins celebrating family, gratitude and fall. Includes 9 artsy and solid 12 X 12 background papers, a 17 – piece BrushSet, 12 transfers/overlays and 14 dimensional embellishments, delivered in .psd and .png format to allow for maximum customization where appropriate.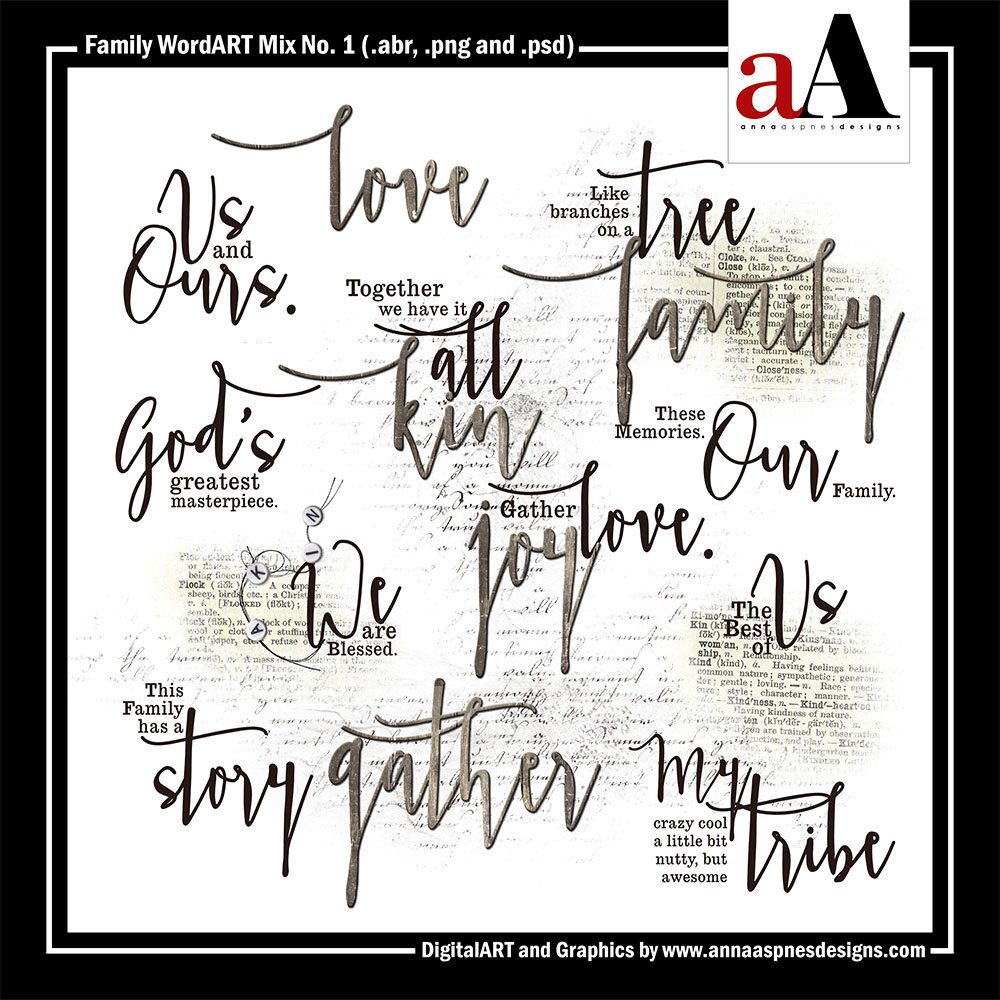 Family WordART Mix No. 1. A collection of 21 varied WordART elements relating to *family* to include 5 WoodWords, 10 WordART quotes/titles, 3 WordTransfers, 2 ScriptTease overlays and 1 BeadedThreadz designed to be mixed and matched to create custom WordART titles. I have also included the WordART, WordTransfer and SubtleQuote designs in brush .abr format. Files are delivered in .png format unless otherwise noted.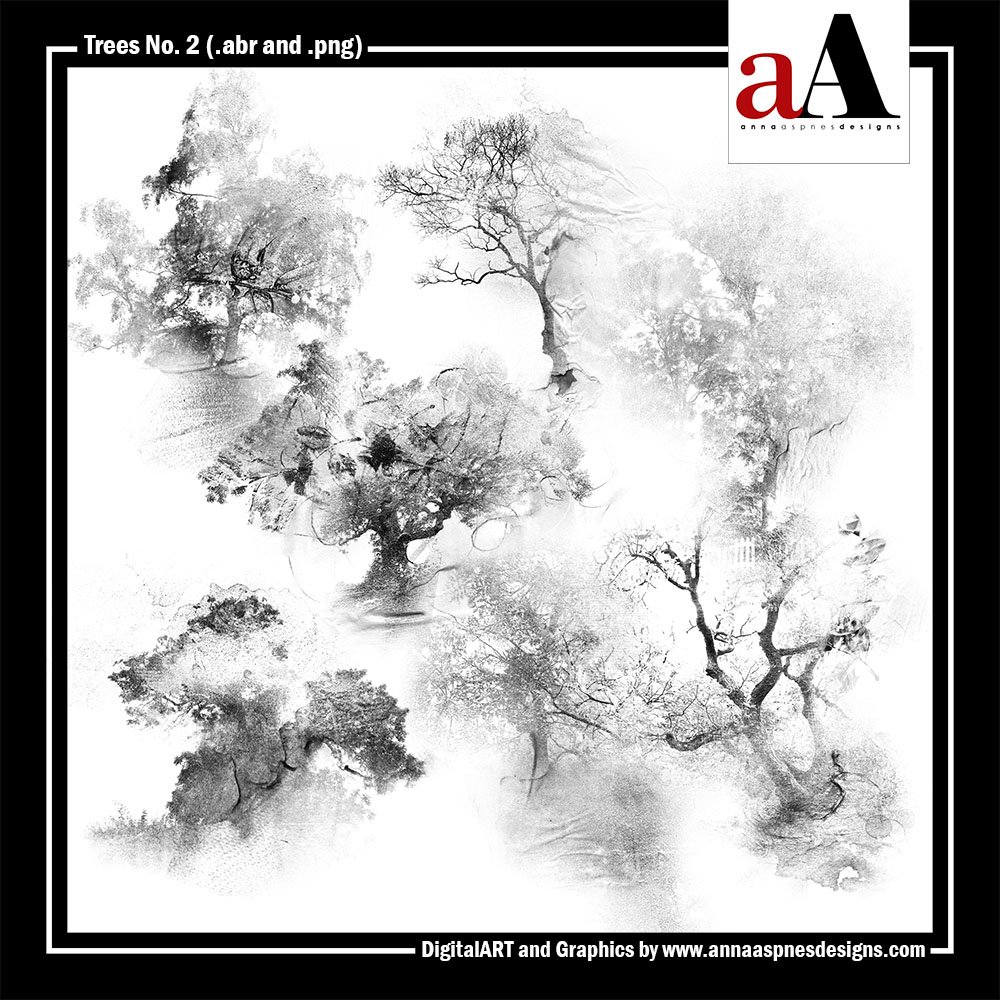 Trees No. 2. A collection of 7 artsy distressed tree brushes delivered in .abr and black .png format to enable maximum customization.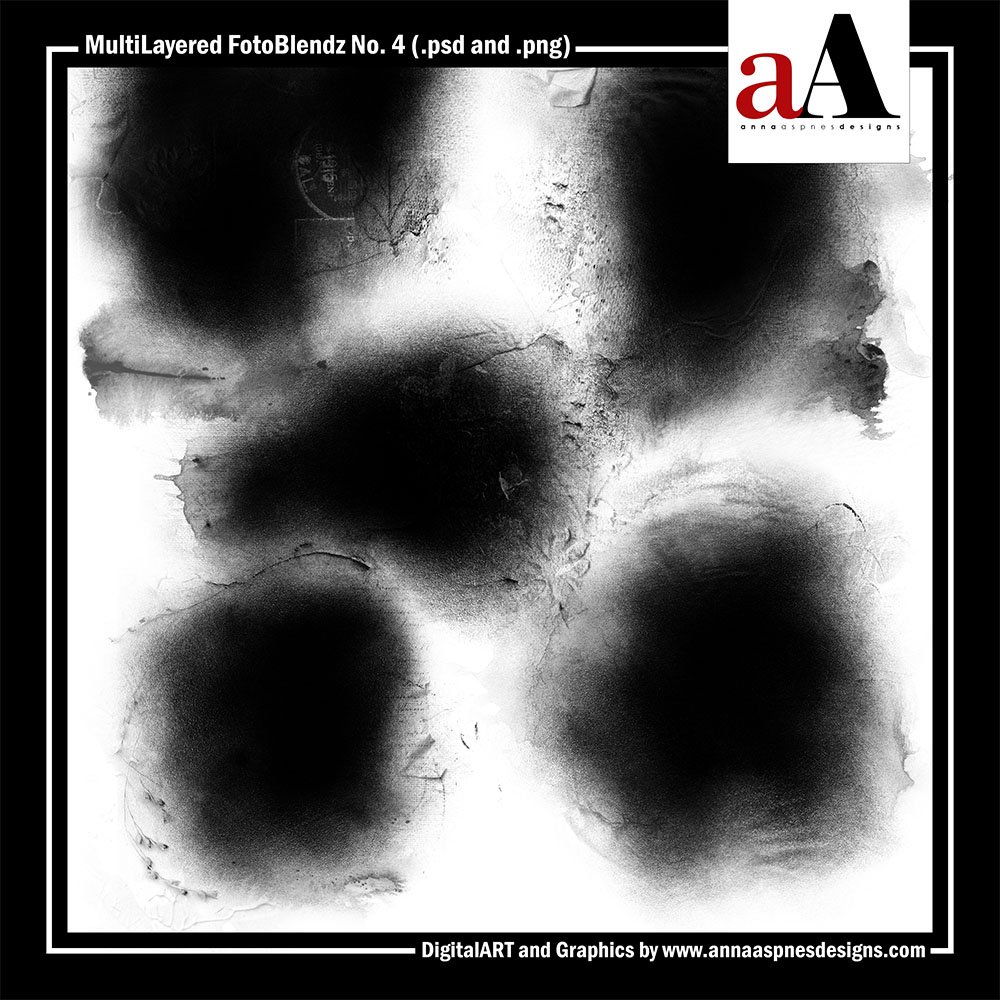 MultiLayered FotoBlendz No. 4. A collection of 5 clipping masks delivered in multi layered .psd and flattened .png format. Clip the photo to the FotoBlendz layer then recolor and apply blending modes to the supporting texture and stain layers to coordinate with your layout.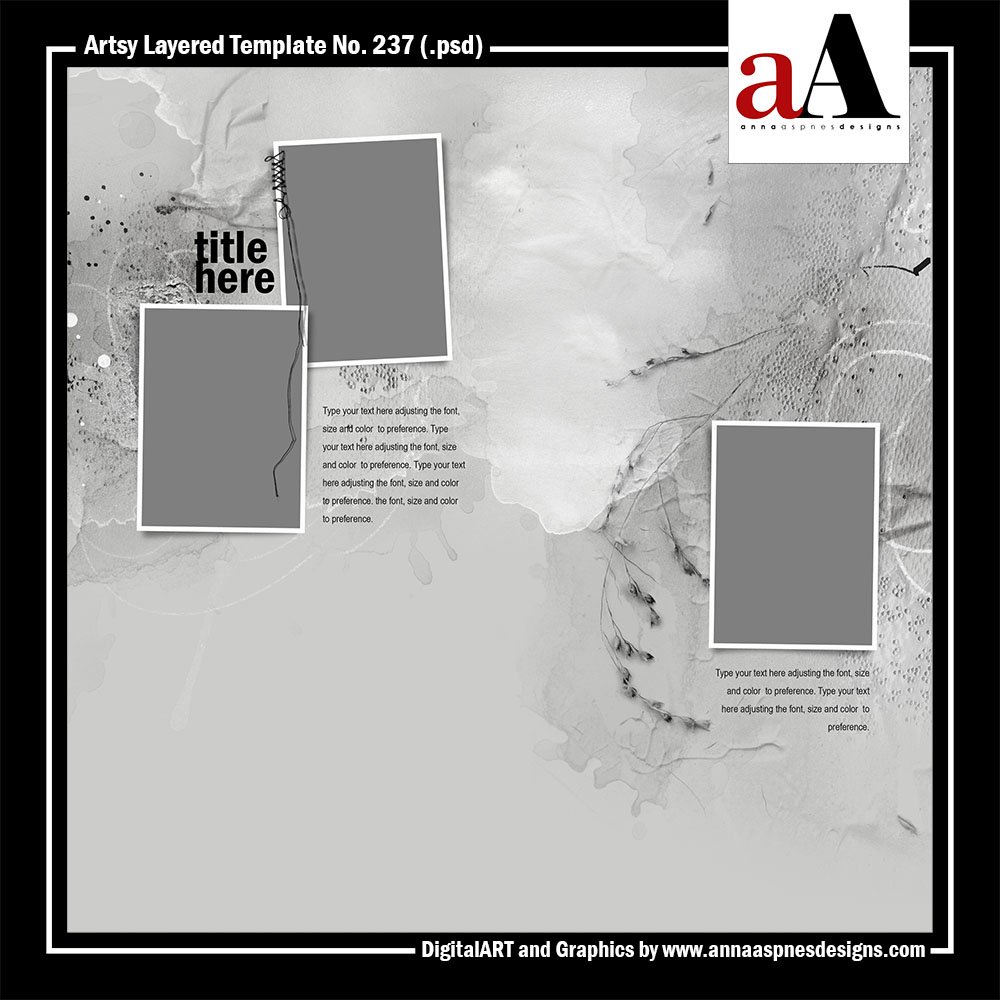 Artsy Layered Template No. 237. A 12 X 12 Artsy layered template featuring numerous masks designed for use with the clipping mask function or for re-coloring in Photoshop, Elements and Paint Shop Pro. All layer styles, masks, frames, brushwork, title and textboxes shown are included. Simply clip your images to the FotoBlendz masks and add your own words.