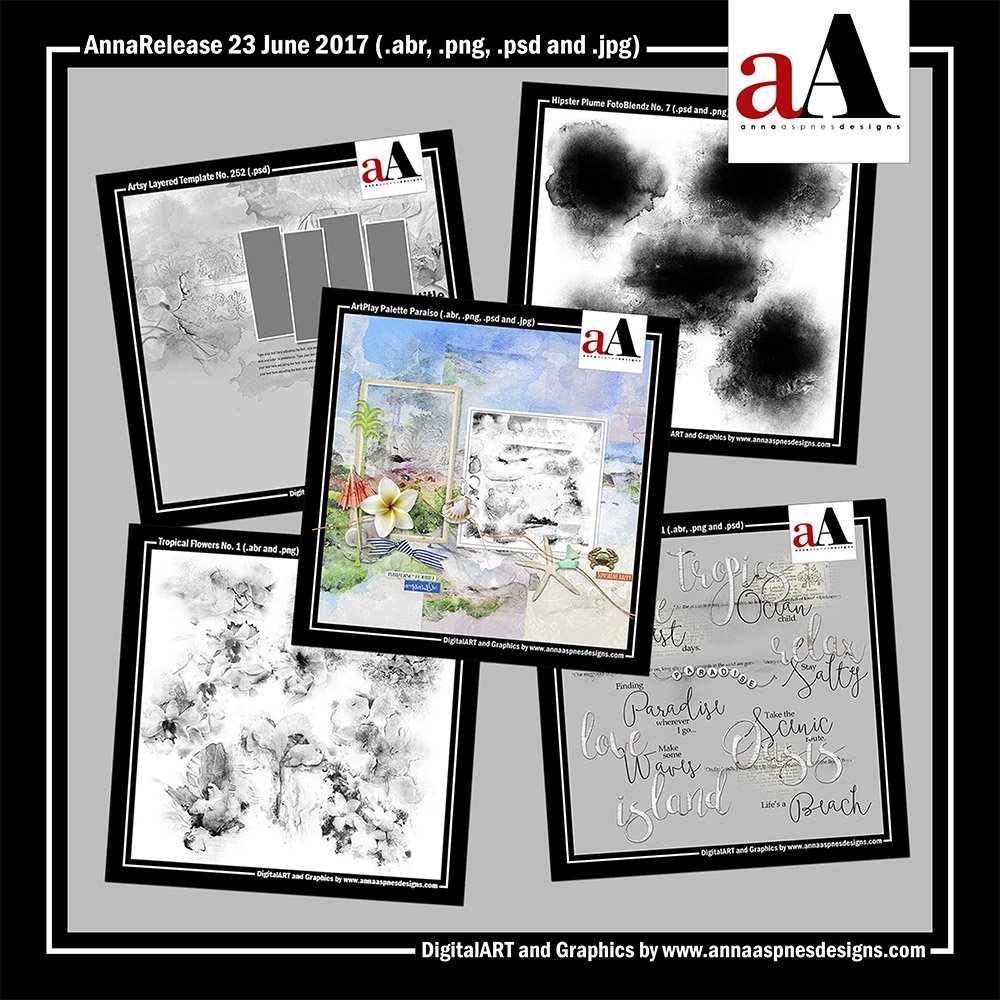 AnnaRelease *Paraiso*
Details
Each of the 5 new artsy digital designs Paraiso is 20% off or available as a collection discounted by almost 50% through June 30, 2017 at 9 am EST.
Please download the free Instructions for Use eBooklet from the Anna Aspnes Designs store for more information on using my various DigitalART products in Photoshop and Elements and check out the videos on the aA Youtube channel.
Origins and Background 
Who doesn't love the idea of a tropical island getaway?
 Ella and Luke have been out of school for just under a month and I might just be dreaming of a quiet beach, a good read and a cocktail or two.
 All joking aside, this week's palette embraces island and beach vacations with dreamy colorscapes.
 Whether there are travels in your past or future, or just wishful thinking, I'm hoping this Palette suits.
 Happy weekend.
New Artsy Digital Designs Paraiso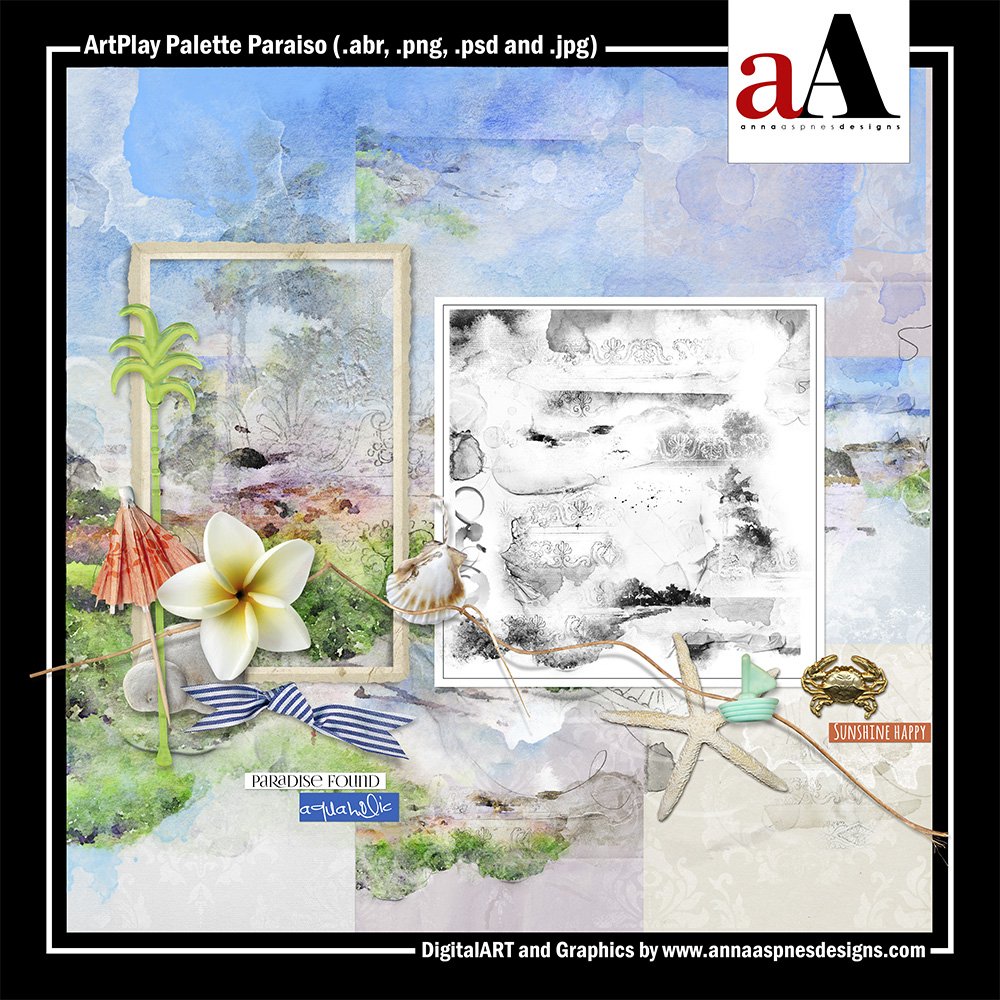 ArtPlay Palette Paraiso. Dreaming of a tropical island getaway? This palette includes 9 artsy and solid 12 X 12 background papers, a 16 – piece BrushSet, 12 transfers/overlays and 14 dimensional embellishments, delivered in .psd and .png format to allow for maximum customization where appropriate.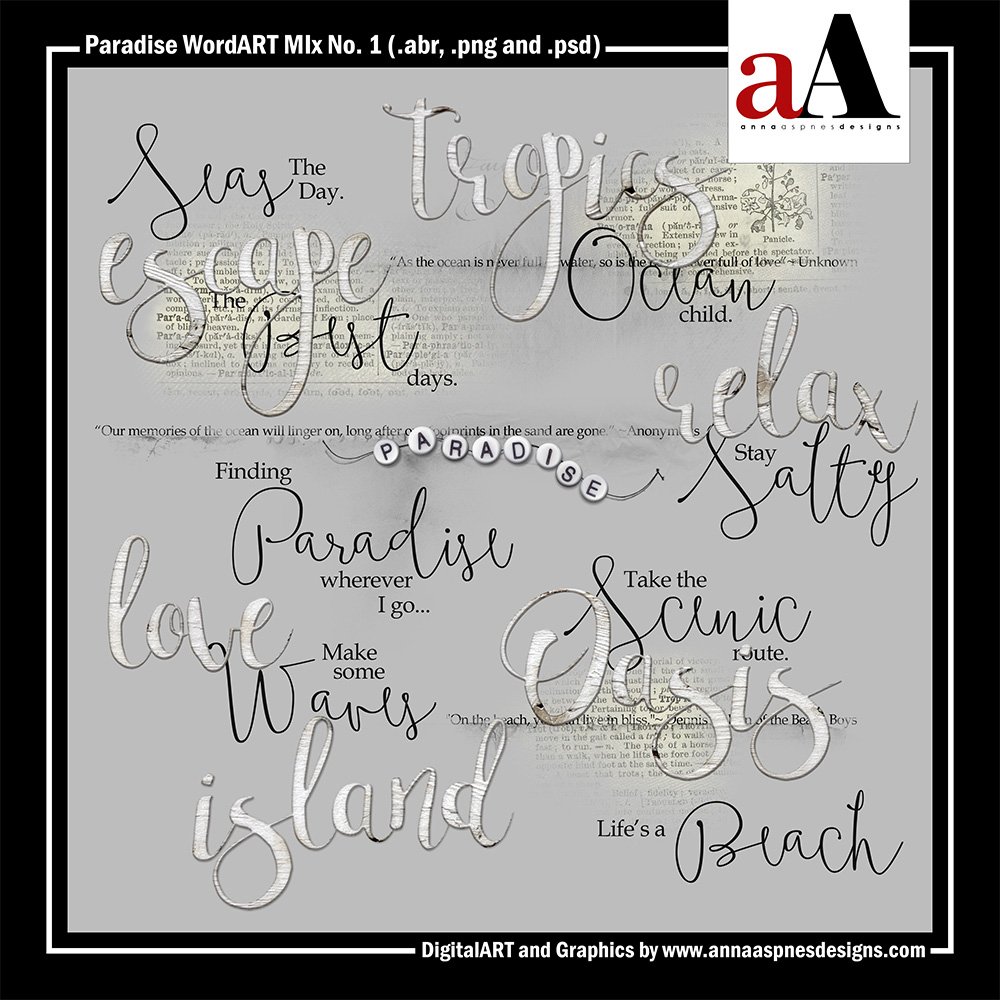 Paradise WordART Mix No. 1. A collection of 21 varied WordART elements relating to travel and the outdoors to include 6 WoodWords, 8 WordART quotes/titles, 3 WordTransfers, 3 SubtleQuotes and 1 BeadedThreadz designed to be mixed and matched to create custom WordART titles. I have also included the WordART, WordTransfer and SubtleQuote designs in brush .abr format. Files are delivered in .png format unless otherwise noted.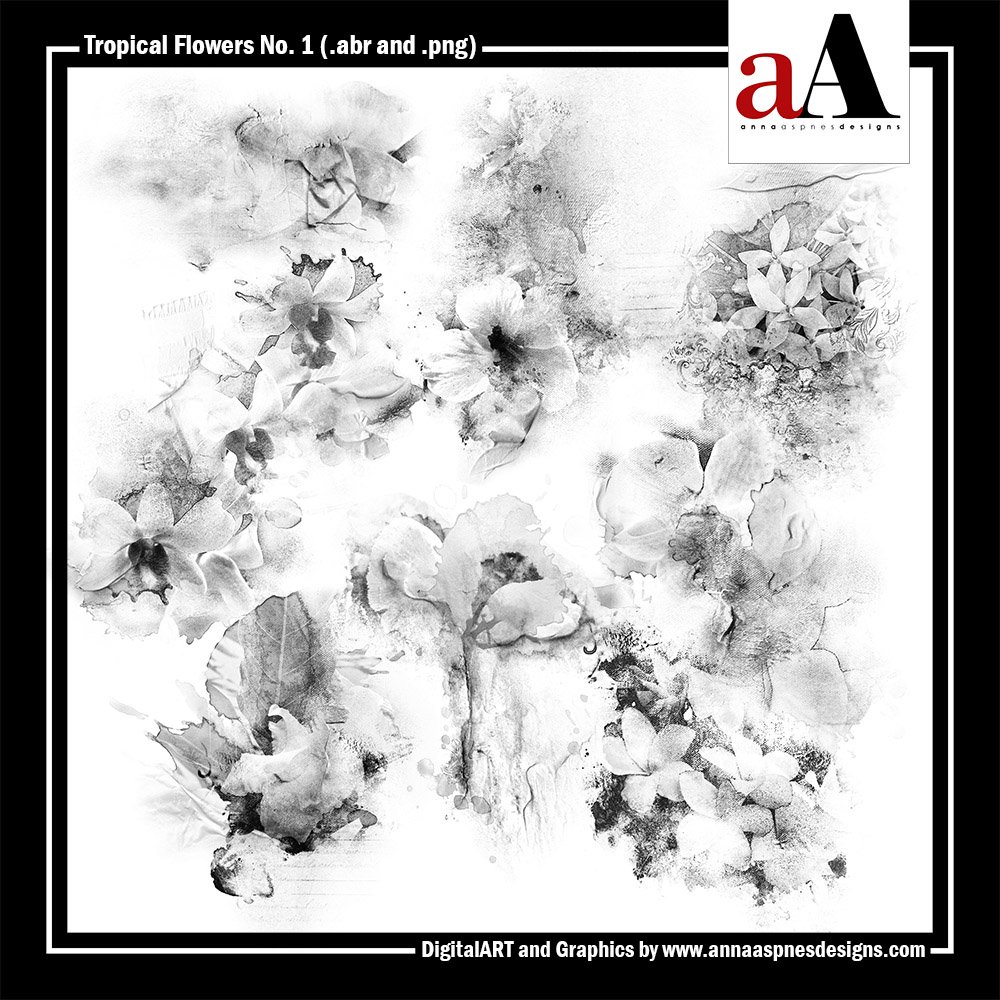 Tropical Flowers No. 1. A collection of 8 artsy tropical flower brushes delivered in .abr and black .png format to enable maximum customization. There are 2 different .abr files to support PSCC and PSE 15+ (from 2290 to 3737 pixels) and Elements/ earlier versions of PS (from 2290 to 2500 pixels).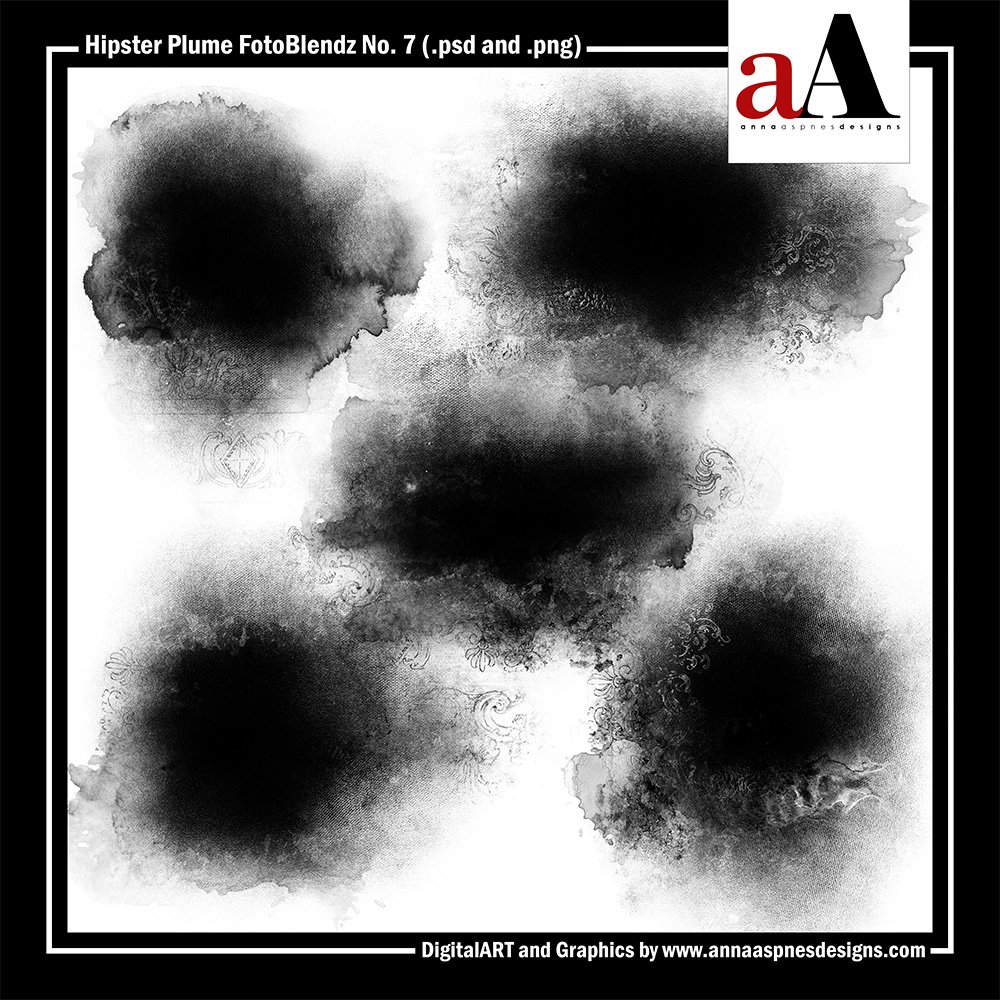 Hipster Plume FotoBlendz No. 7. A collection of 5 multi-layered FotoBlendz clipping masks with decorative flourishes delivered in .psd and .png format. The .psd file allows you to adjust the properties of each layer in terms of visibility, color, opacity and blending mode.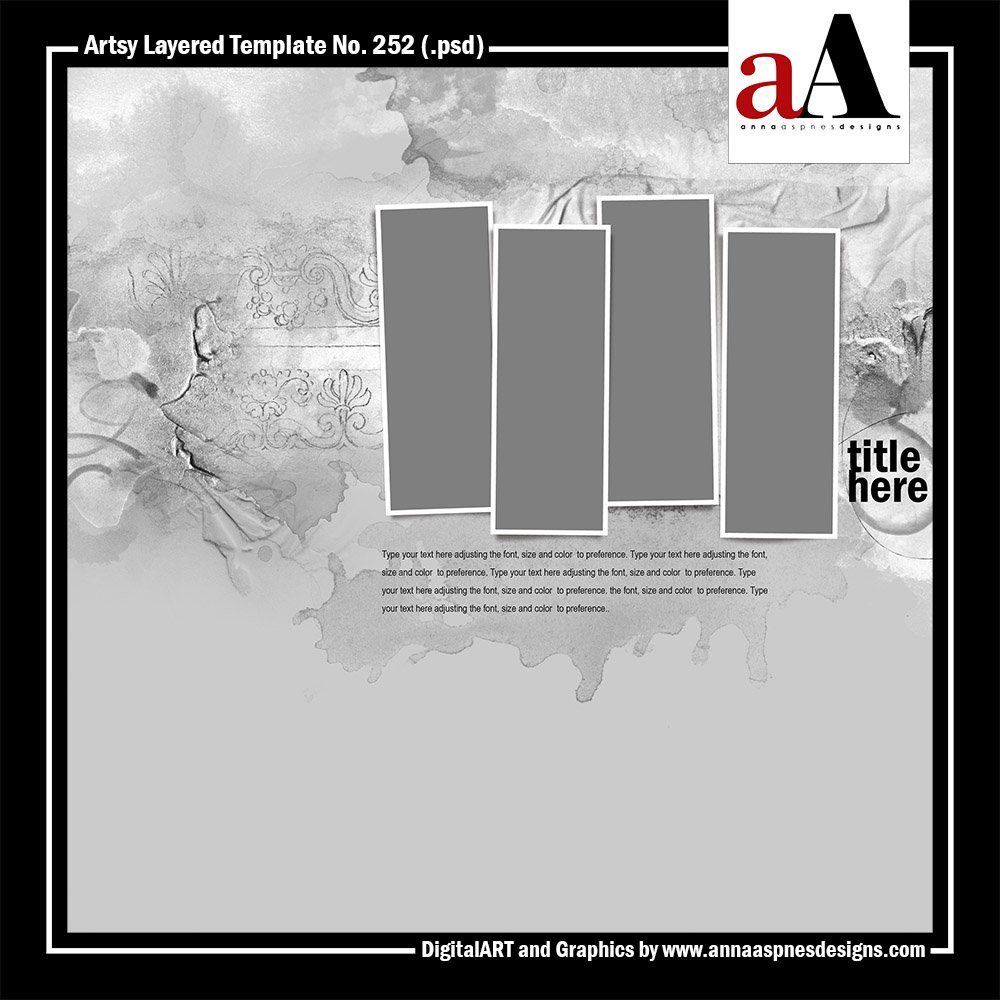 Artsy Layered Template No. 252. A 12 X 12 Artsy layered template featuring numerous masks designed for use with the clipping mask function or for re-coloring in Photoshop, Elements and Paint Shop Pro. All layer styles, masks, frames, brushwork, title and textboxes shown are included. Simply clip your images to the FotoBlendz masks and add your own words.