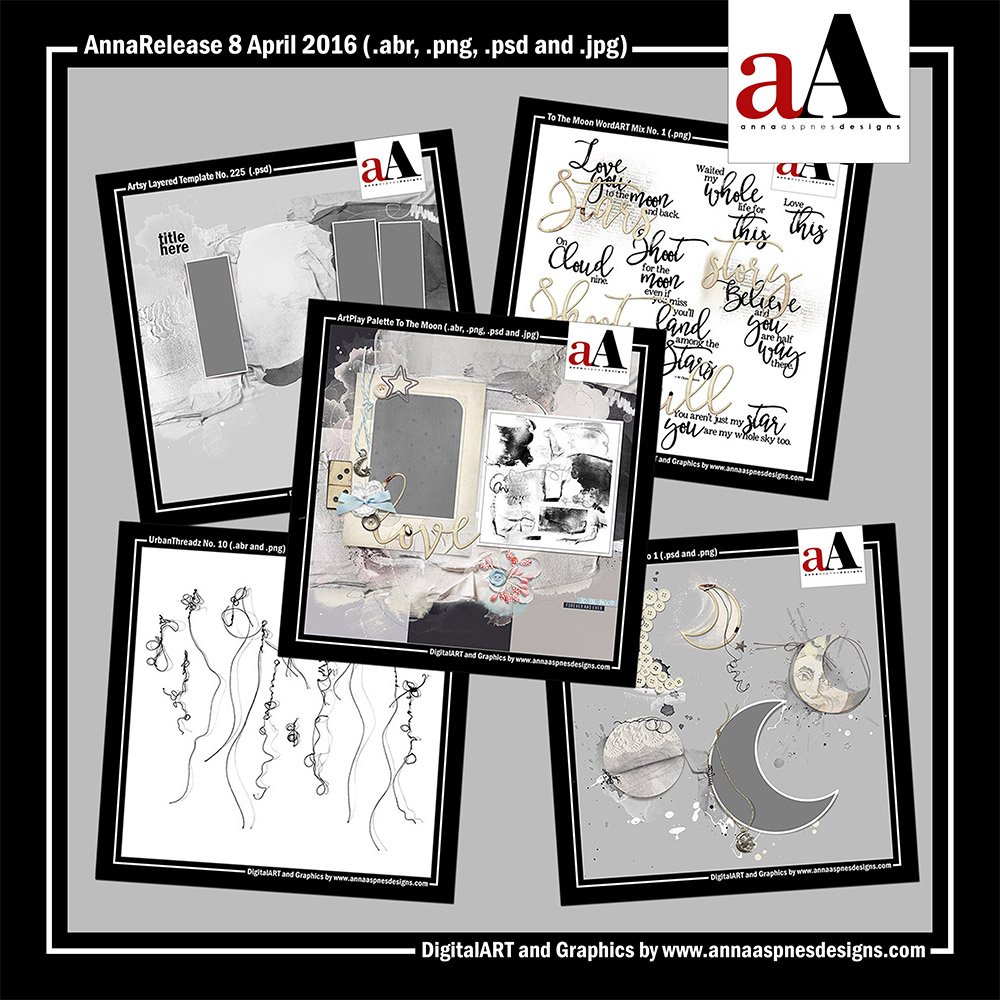 New Artsy Digital Designs To The Moon are now available in the aA store.
AnnaRelease *To The Moon*
Details. Each of the 5 new artsy digital designs To The Moon is 20% off or available as a collection discounted by almost 50% through April 15, 2016 at 9 am EST.
Please download the free Instructions for Use eBooklet from the Anna Aspnes Designs store for more information on using my various DigitalART products in Photoshop and Elements and check out the videos on the aA Youtube channel.
Origins and Background. I had a request in one of my classes a couple of weeks back to create some MultiMedia Moons. It was just prior to heading off for a weekend in New Orleans, but it peaked my interest and so I tucked this idea away, as I often do, until this week.
As I began building the concepts of love, life, stories, deep slumber, lullabies, belief in oneself and reaching for the stars around the moon motif, I started seeing snippets about the advent of a new moon on-line and in my inbox, which happened yesterday. In fact, the skies will apparently host a number of  major astronomical events in April 2016.
The older I get the less I believe in coincidence. I'm moving more toward the opportunity for paradigm shifts.
My mother in law, of Chinese origin, was a practicing Buddhist before she was diagnosed with Alzheimer's disease, and a new moon was a big deal for her.
I have never really given the moon much consideration, but am always open to new ideas and thought processes, though I never seem to sleep as deeply on those nights when  new moon occurs.
Believe it or not, there's actually a lot of information out there about the moon calendar and evidence to suggest it's cycle is connected to our creativity.
What if we could tap into the energy of Mother nature and use it to our advantage?
How in tune are you with the moon cycles?
Worth entertaining or perhaps not? I'm interested in your point of view.
New Artsy Digital Designs To The Moon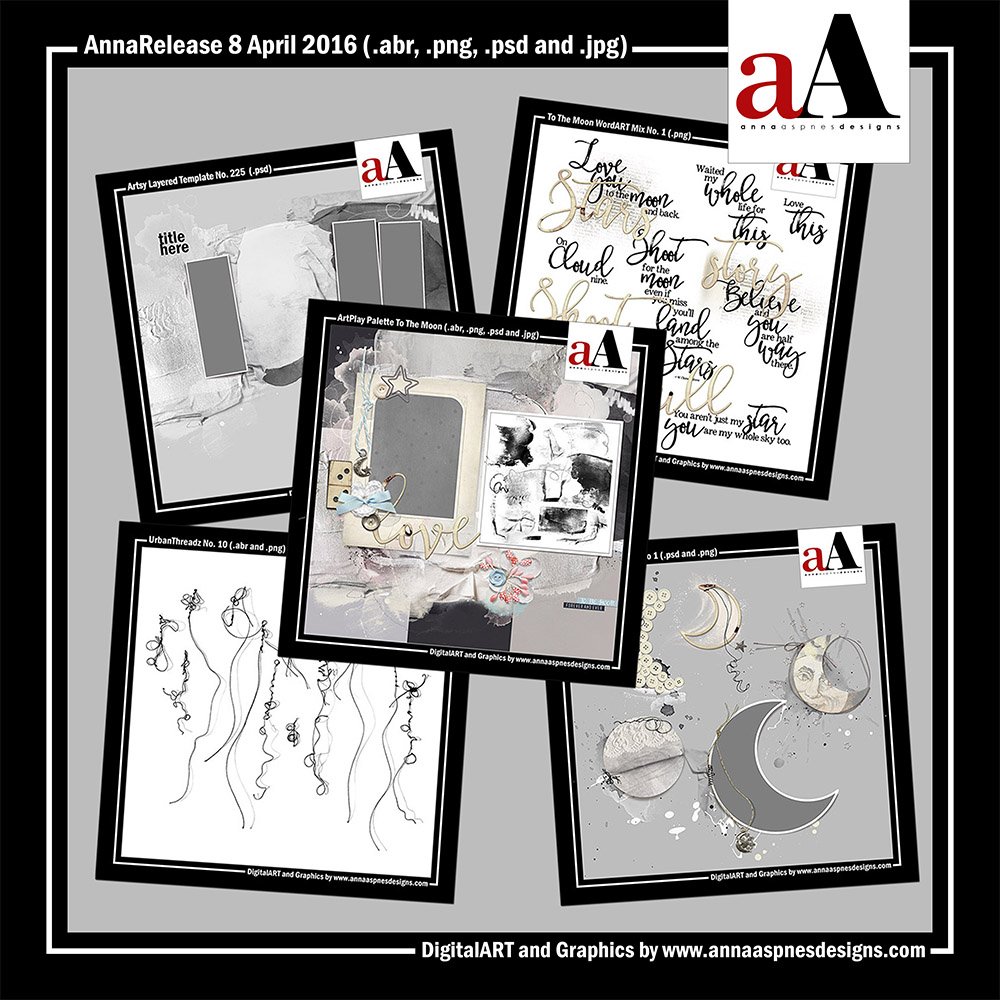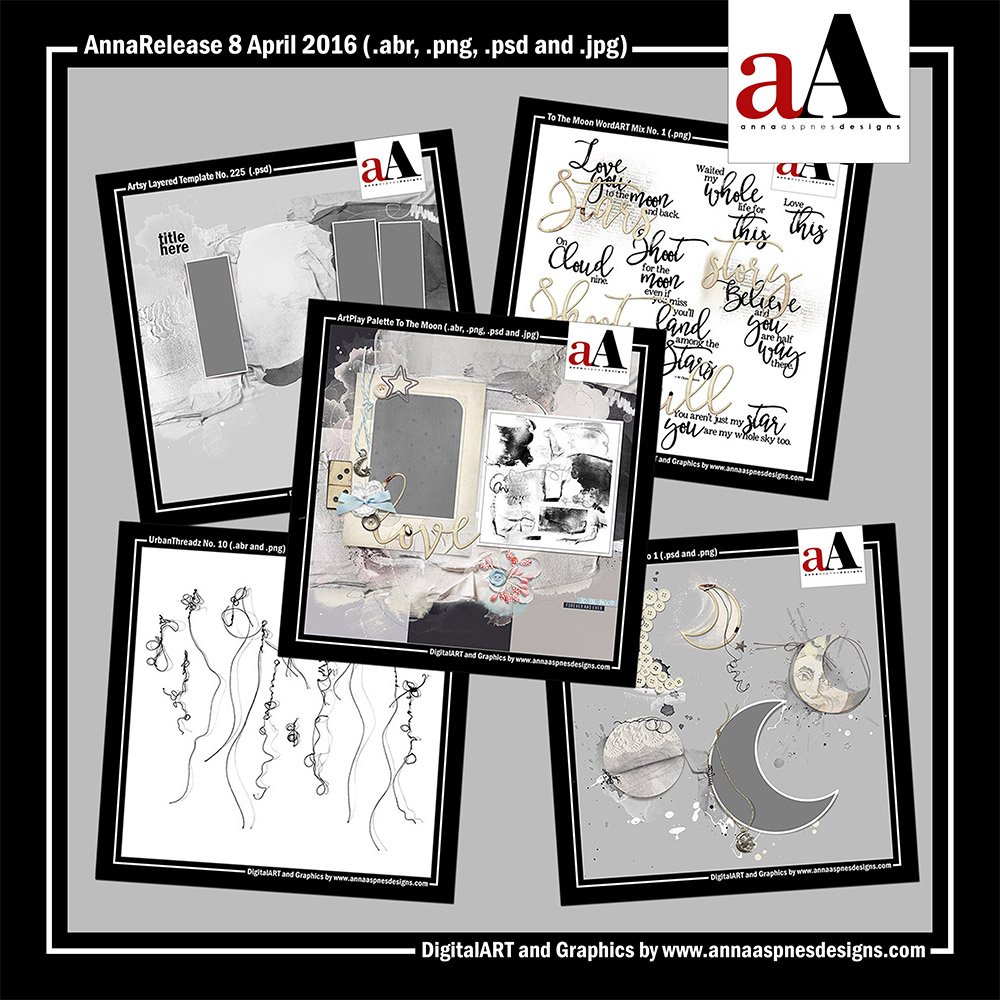 AnnaRelease *To The Moon*. This limited option enables you to purchase my entire release of 5 new artsy digital designs Sojourn products at a almost 50% discount.
Please note that this aA DigitalART collection will no longer be available after April 15, 2016 at 9am EST.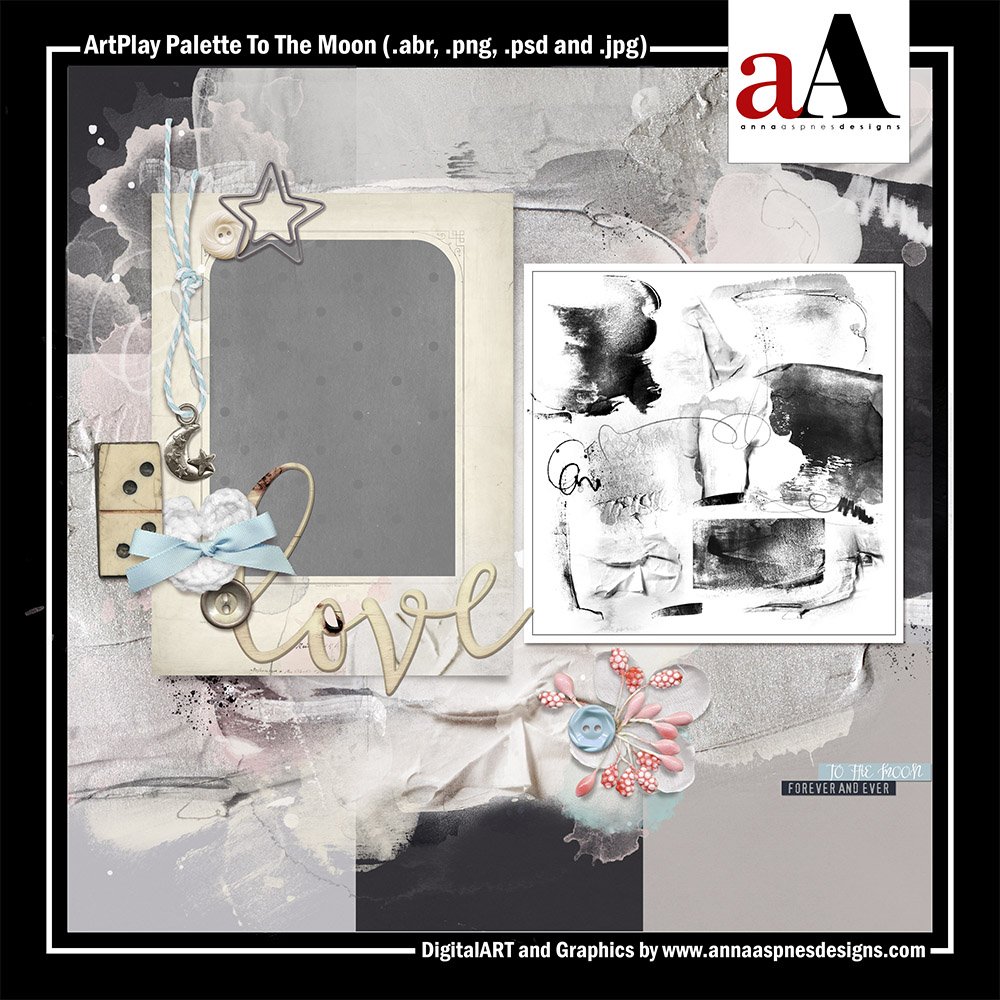 ArtPlay Palette To The Moon. Modern meets vintage in this subtle colored palette perfect or documenting fabulous moments. Includes 10 artsy and solid 12 X 12 background papers, a 15- piece BrushSet, 12 transfers/overlays and 15 dimensional embellishments, delivered in .psd and .png format to allow for maximum customization.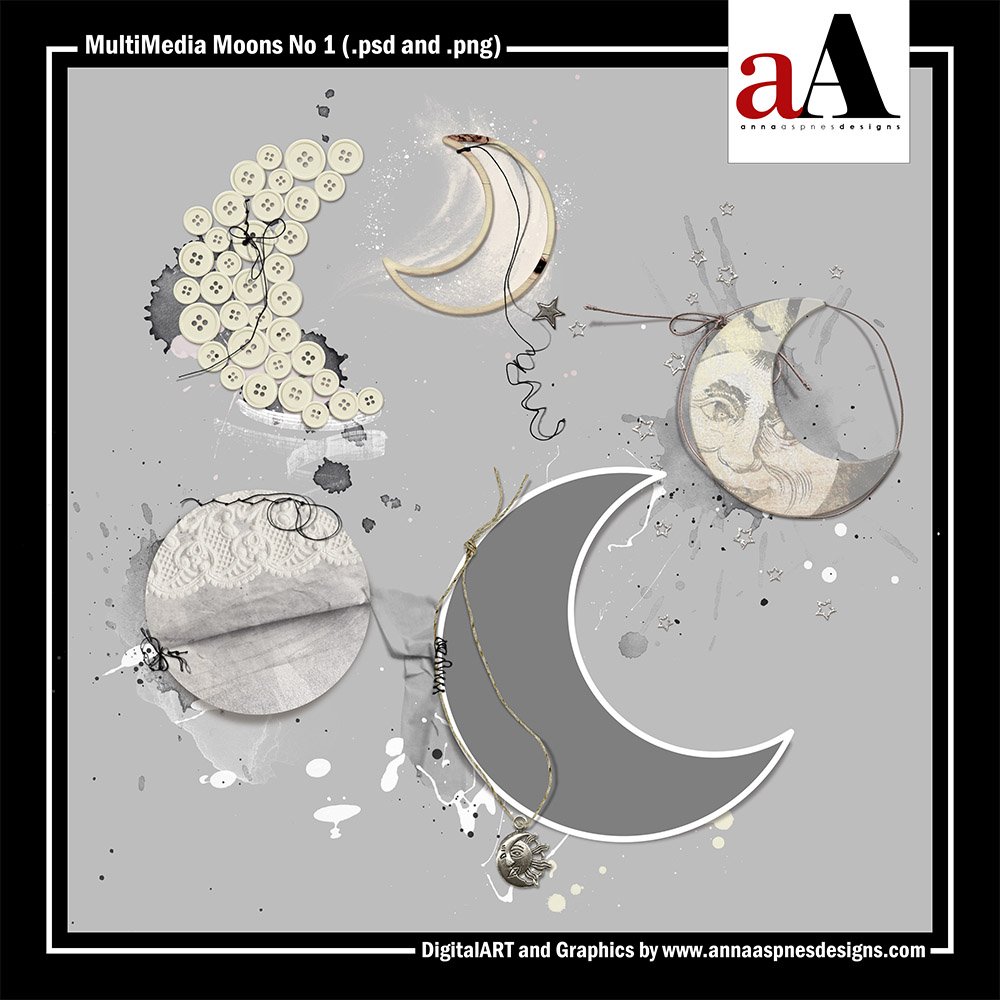 MultiMedia Moons No. 1. A collection of 5 artsy moon elements delivered in .psd and .png format to enable maximum customization. The .psd file allows you to adjust the properties of each layer in terms of color, opacity and blending mode.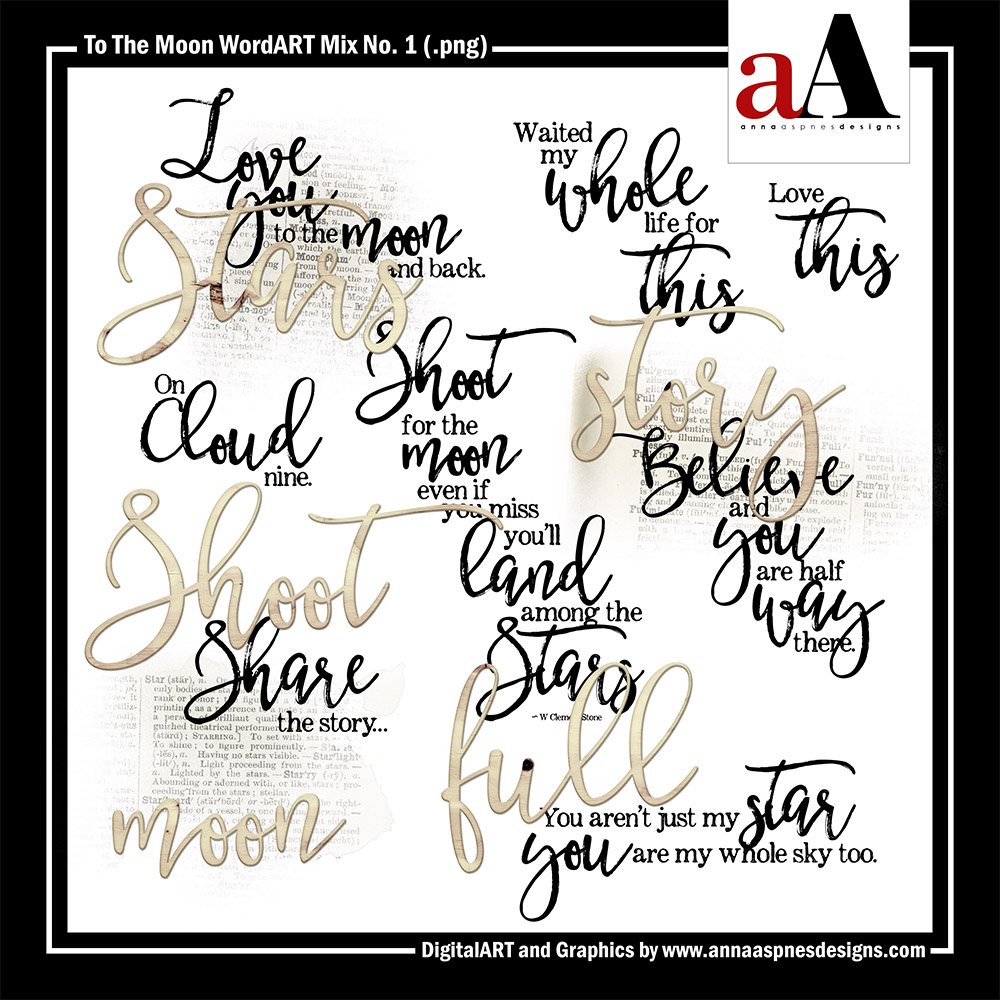 To The Moon WordART Mix No. 1. A collection of 16 varied WordART elements relating to *fabulous* to include 5 WoodWords, 8 WordART quotes/titles and 3 WordTransfers designed to be mixed and matched to create custom WordART titles.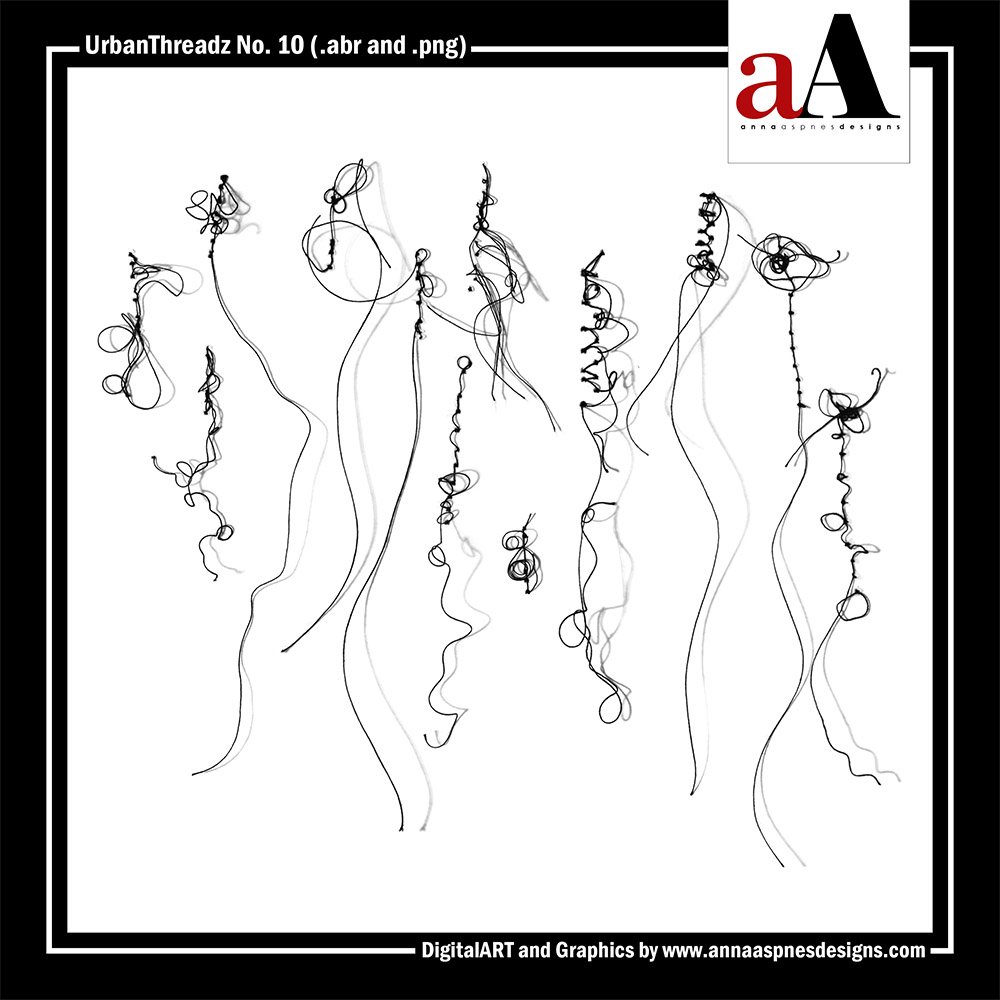 UrbanThreadz No. 10. A collection of 10 messy stitched brushes delivered in .abr and .png format.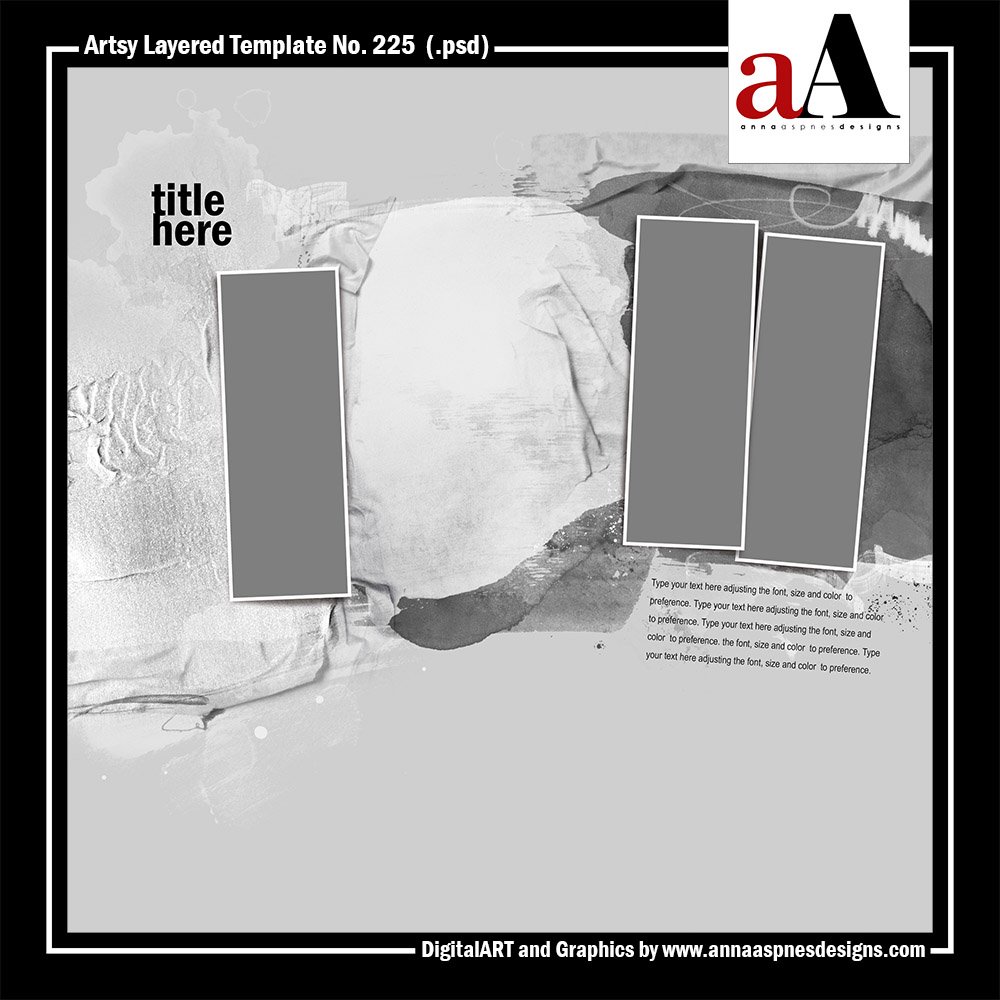 Artsy Layered Template No. 225. A 12 X 12 Artsy layered template featuring numerous masks designed for use with the clipping mask function or for re-coloring in Photoshop, Elements and Paint Shop Pro. All layer styles, masks, frames, brushwork, title and textboxes shown are included. Simply clip your images to the FotoBlendz masks and add your own words.
License Information. All aA new artsy digital designs To The Moon include a personal usage license. Photographers, artists and crafters, web designers and scrapbookers For Hire (S4H)/Scrapbookers For Others (S4O) can purchase a Commercial Use License for these products for a nominal fee here.
Download the Personal Use and Limited Commercial Use Licenses listed under Term of Use at the bottom of the Home page.