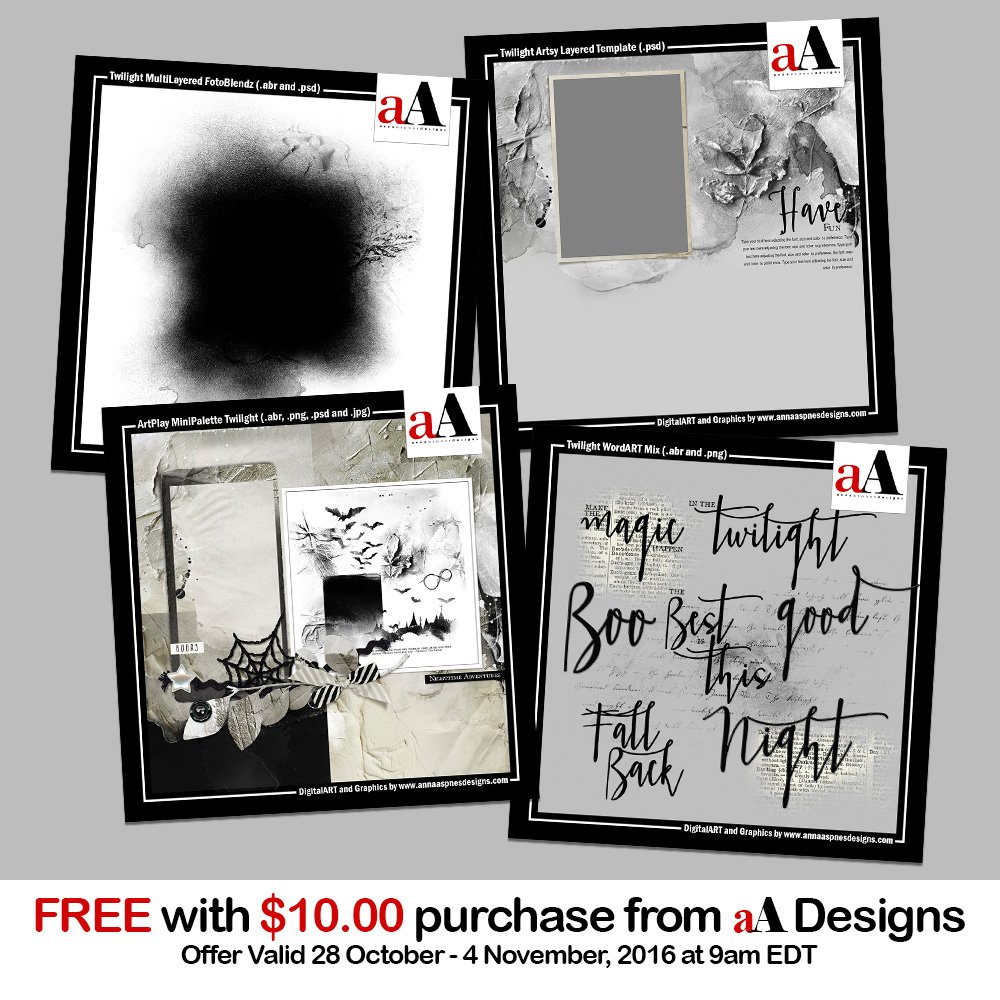 Today we've got New Artsy Digital Designs With a Twist.
New Artsy Digital Designs With A Twist
I wasn't planning on creating any new digital art this week but sometimes the inspiration just takes over all plans and intentions.
Creativity happens like that. You have to strike while the iron's hot.
I'm loving the night's drawing in with the promise of winter and snow. There's something beautiful about that black and white contrast.
Ella and her Dad have also been busy decorating the hallway for a Halloween party she's planning over the weekend.
I suppose you can say that their enthusiasm is contagious and so I've come up with a mini event of our own.
ArtPlay MiniPalette Twilight PLUS BONUS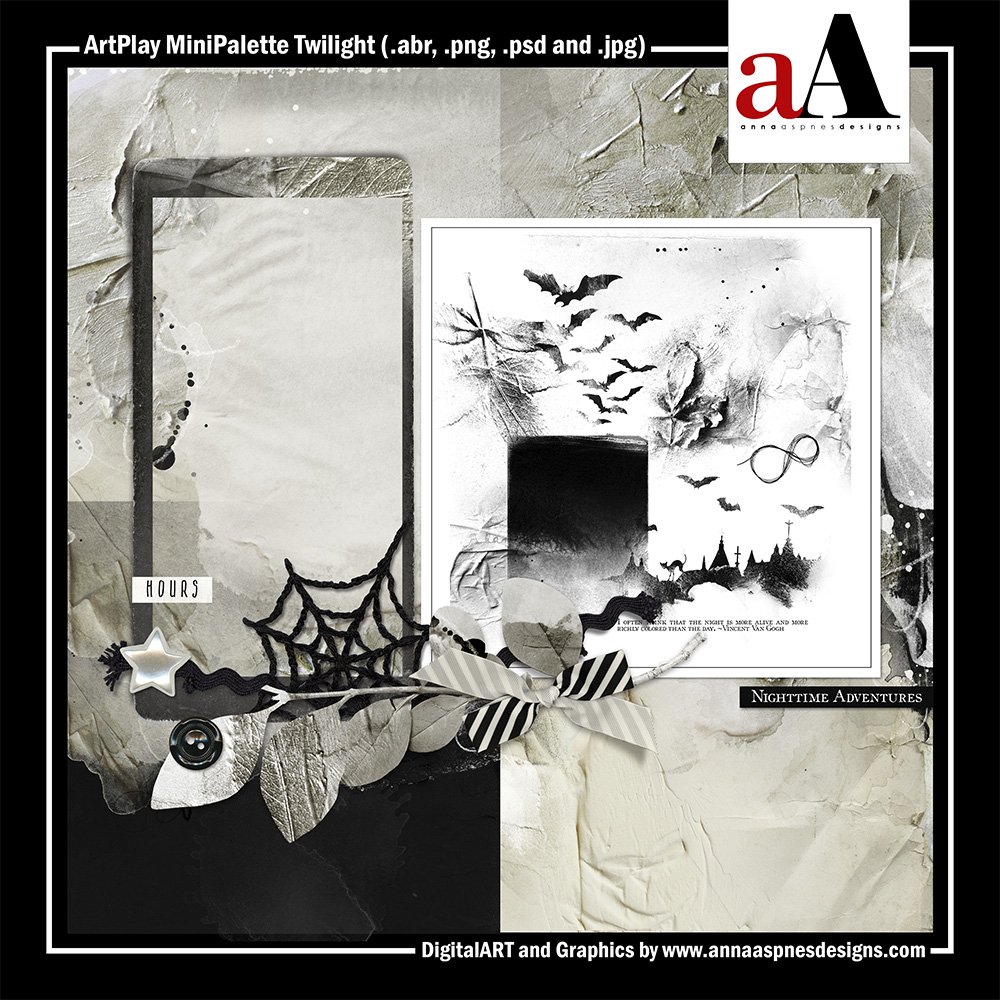 Say hello to ArtPlay MiniPalette Twilight PLUS BONUS .
I did say New Artsy Digital Designs With a Twist.
It's an AnnaRelease but in mini format and is the latest collection of digital designs for scrapbookers, photographers, artists and crafters to be released into the Anna Aspnes Designs store.
And in addition to the MiniPalette, you also get BONUS aA DigitalART products.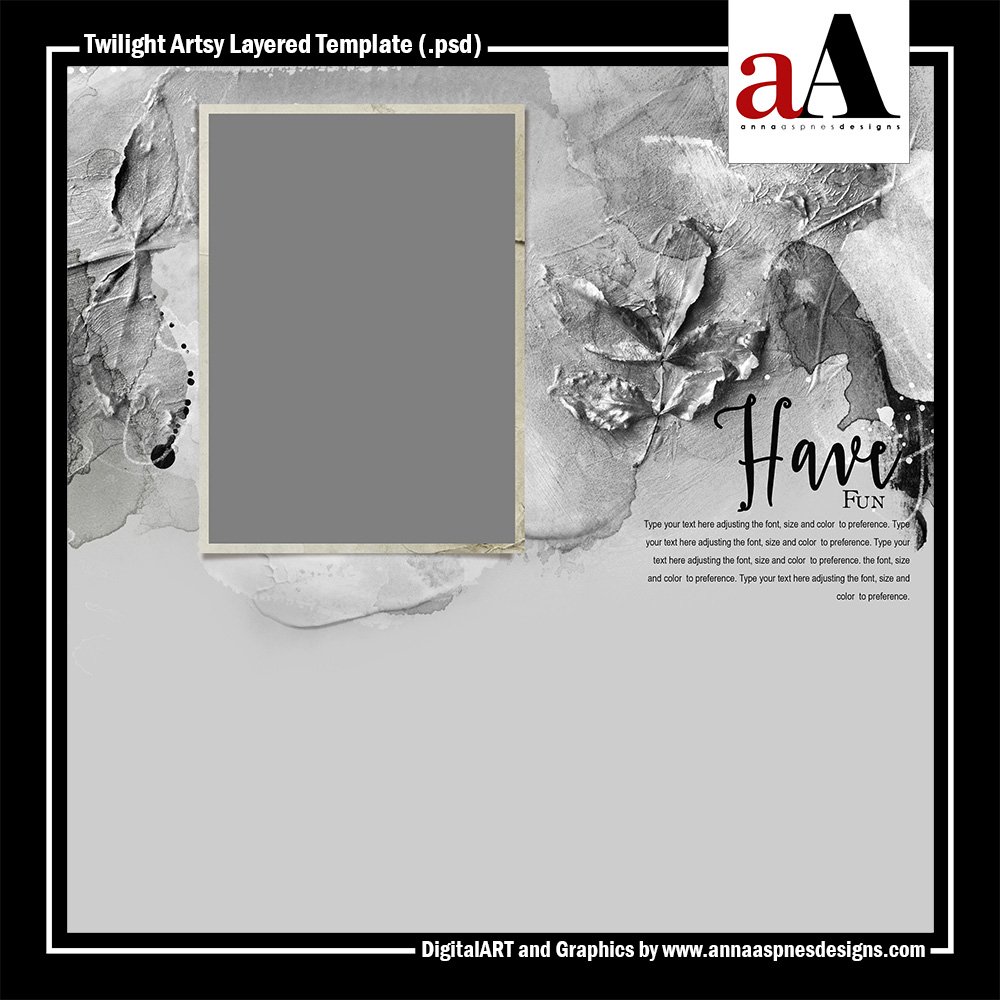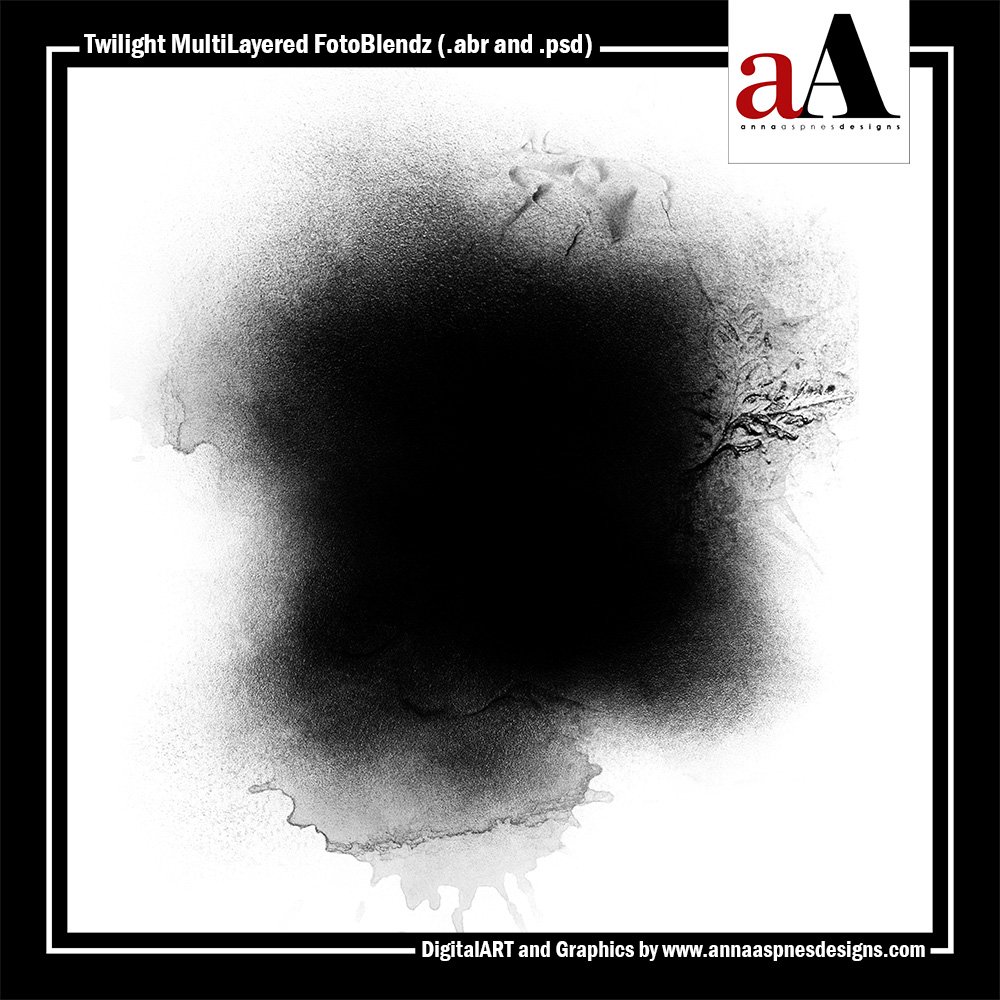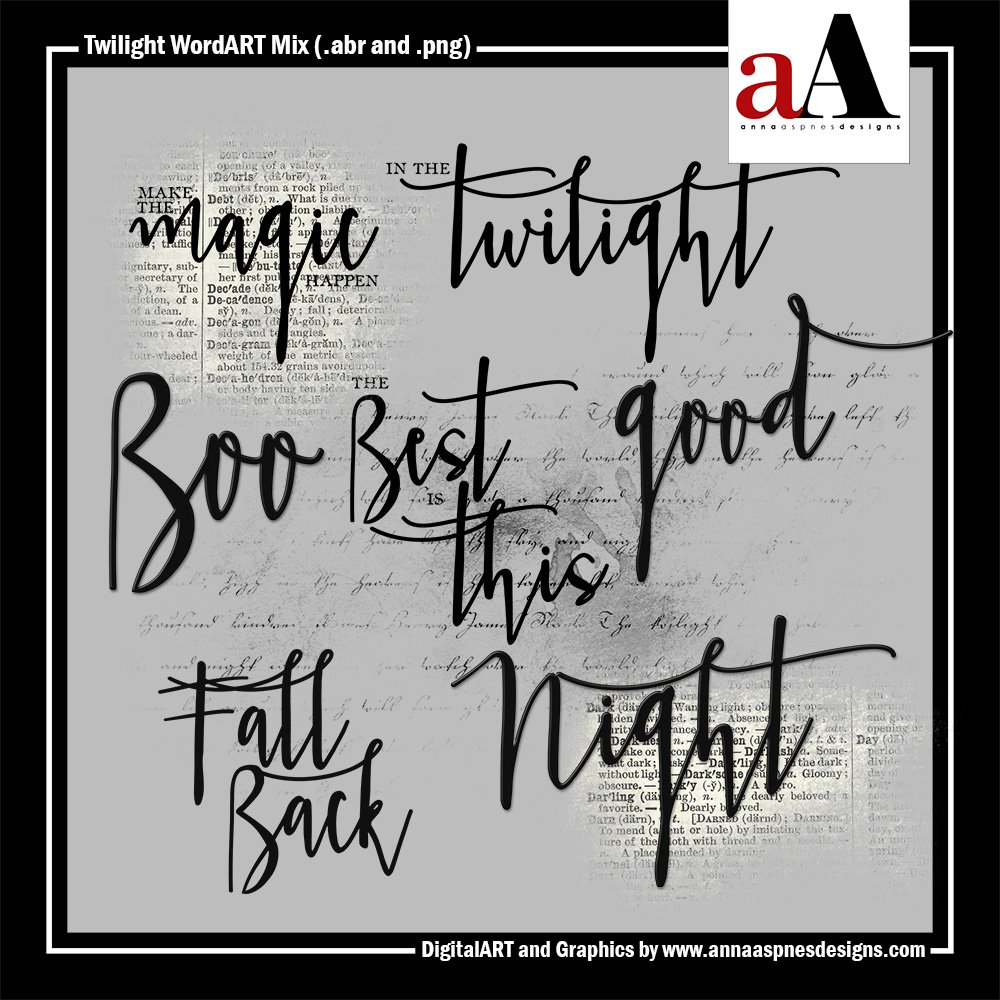 Free With Purchase Offer
So the plot thickens…
In short I'm gifting this collection to you with a purchase from the aA store.
You get the complete collection FREE with just a $10.00 purchase.
OR…
You can purchase the collection for $10.00 if you prefer.
Note that ArtPlay MiniPalette Twilight PLUS BONUS will be added automatically to your cart at checkout.
More Special Offers
And there's more…
I've added several seasonally appropriate AnnaReleases and DigitalART products to the On Sale category of the aA store, discounted of course.
Like I said.
We can party like the best of them.
Happy Halloween 🙂