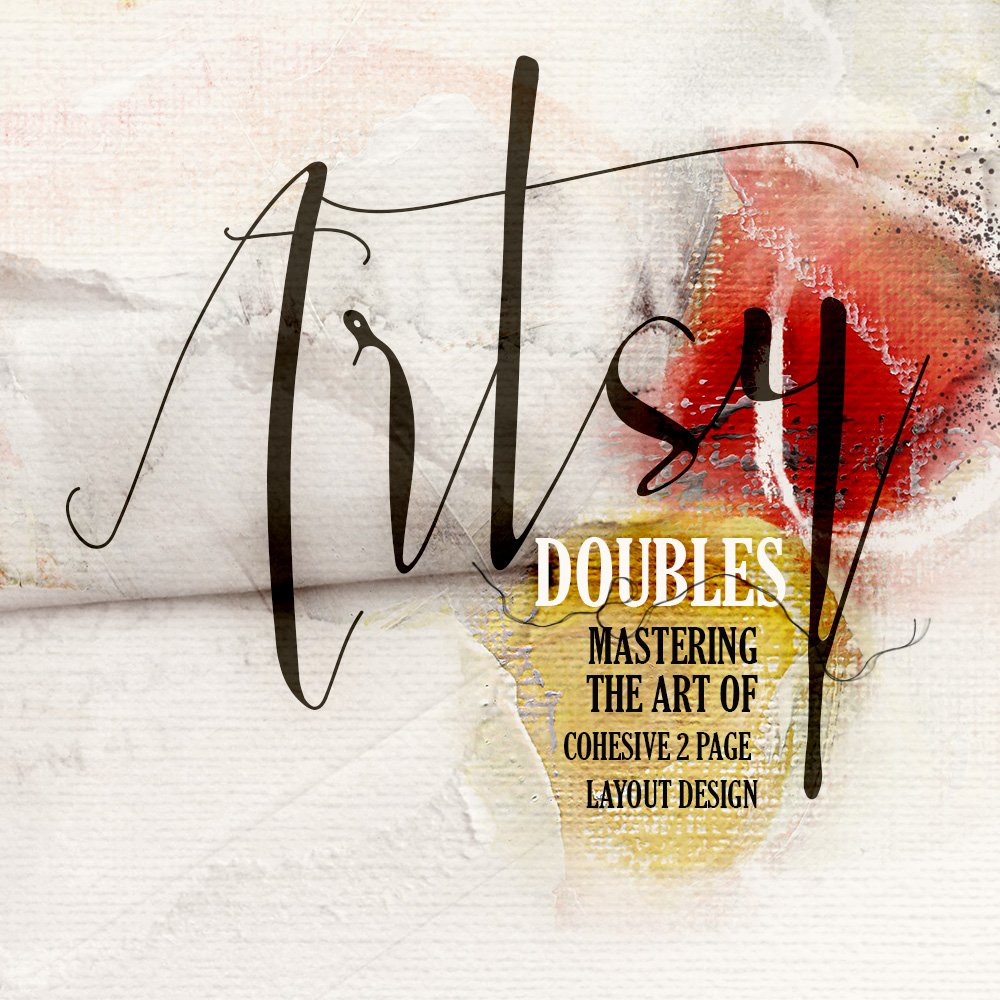 New LIVE Event Open for Registration
ArtsyDoubles is a workshop, to be delivered in 4 parts in February-March 2019
This course is designed to teach the approaches, techniques and principles behind creating your digital artistry and scrapbooking layouts in cohesive double page format.
Who Is This Class For?
Anyone who wants to learn how to create Artsy double page artistry and scrapbooking pages.
I originally intended for this to be a FOCUS session in the Heritage LIVE series of classes.
I quickly realized that this topic is far too 'meaty' and all-encompassing to all approaches in artistry and memory keeping, to exclude and try and assign a specific label.
Why Double-Pages?
You pages will ultimately be viewed side-by-side.
And you want them be look good and be cohesive in design.
This is especially the case if you are printing you pages in a photo book or for an album.
What You Will Learn
Master the art of creating digital layouts in double-page format.
Learn the process in easy-to-follow logical steps broken down and explained for your convenience and ease of use.
Modify and customize with 3 different DigitalART 'springboard' approaches to provide variety and suit your artistry preferences.
Get all the guidelines in simple 'Blueprint' template format that you can use over and over to design your own winning artsy double pages.
Early Bird Special
Save $10 when you register BEFORE 15 February 2019.
CLICK HERE TO LEARN MORE ABOUT THIS OPPORTUNITY TO GROW YOUR SKILLS AND ENHANCE YOUR DIGITAL ARTISTRY AND MEMORY KEEPING AND REGISTER HERE.
Got a Question?
Post in the Comments section below.