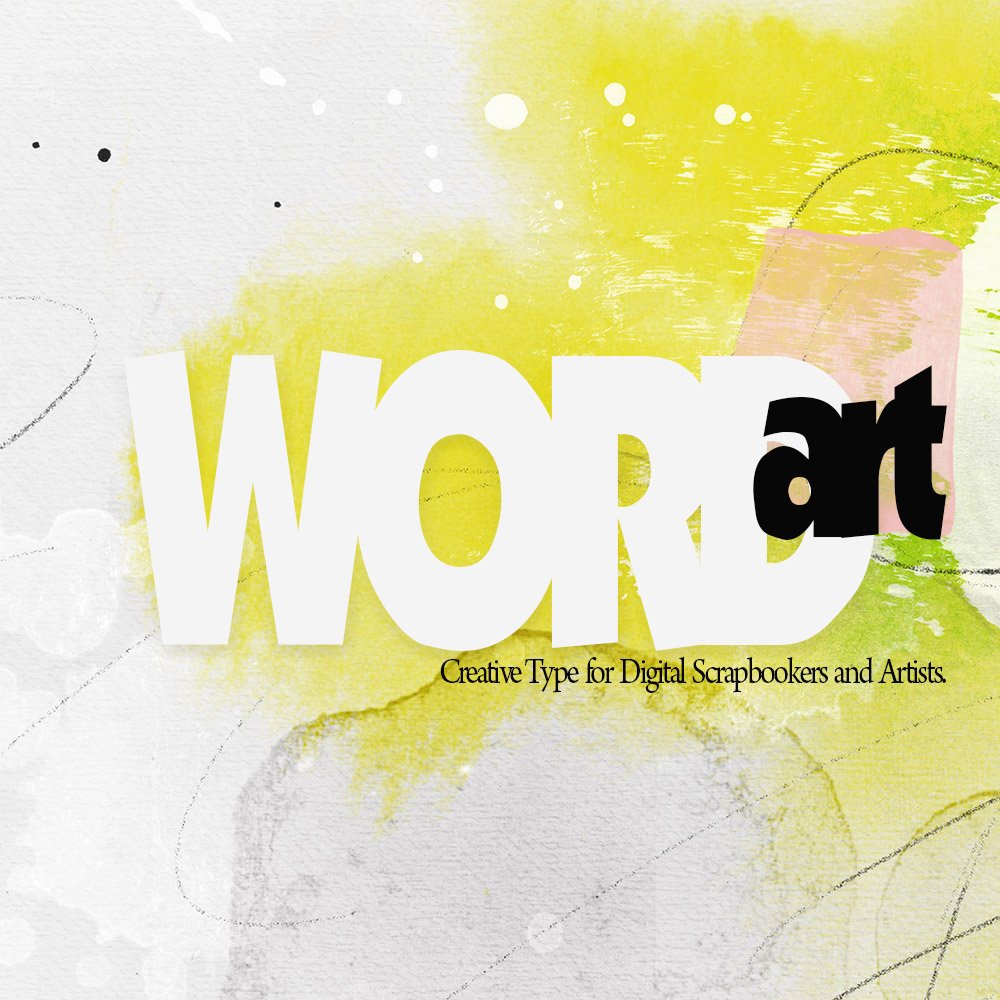 It's been a hectic few months around here but I'm happy today to announce a new class WordART LIVE is open for registration.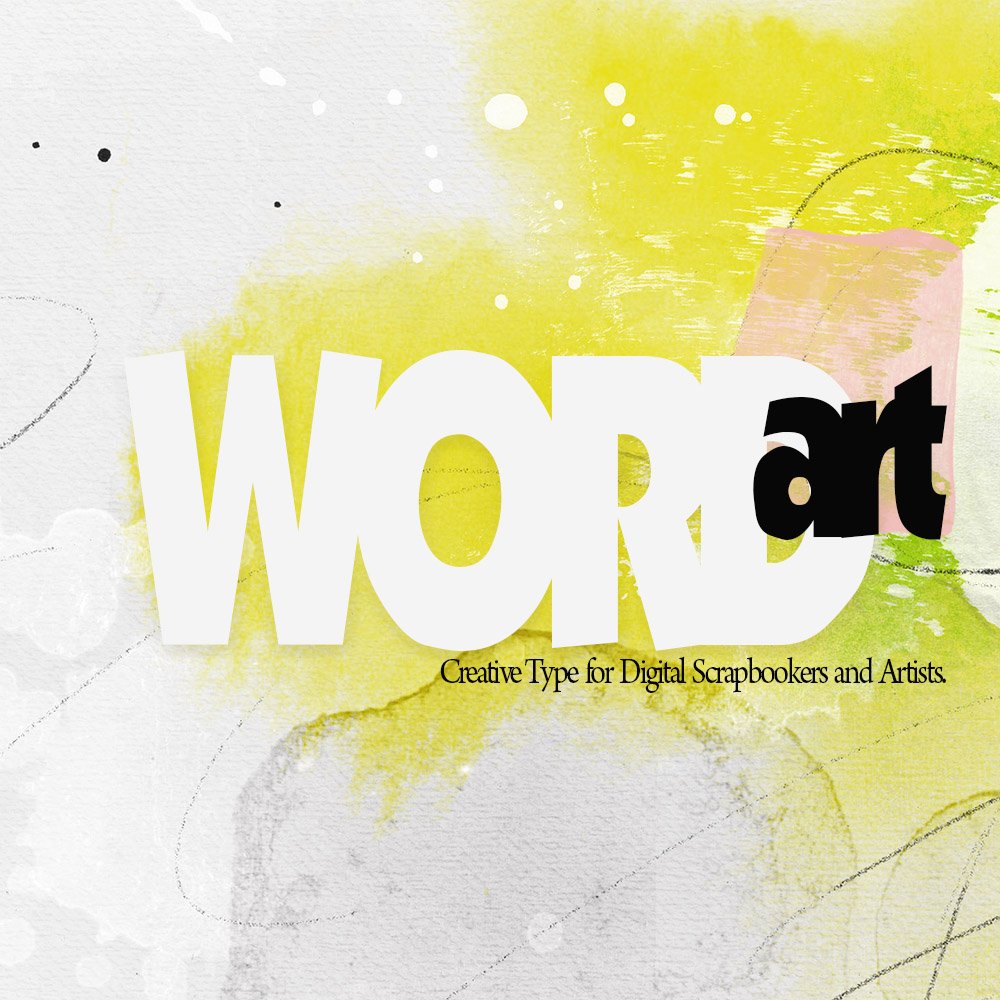 New Class WordART LIVE
WordART LIVE is for photo enthusiasts, scrapbookers and digital artists looking to master the art of type and learn to add creative flair to their layouts in both Adobe Photoshop CC and Adobe Photoshop Elements.
This much anticipated class will take place over the course of 3 sessions beginning in the first week in October and there are 2 streams being offered to accommodate the different tools and techniques available in both Adobe Photoshop and Elements.
Week 1 – Basic Type and Tools
Week 2 – Type Design Principles
Week 3 – Type Effects and Techniques
The difference in the Adobe Photoshop and Elements streams lies in the first session only. You will notice Photoshop Element users are offered a shorter half session in the first week as there are fewer type tools to cover for that particular program. The shorter session is reflected in the overall cost of the course in Photoshop Elements.
Click here for a detailed break down of the course the content for each program and what you can expect as well as registration details.
Registration is unlimited and open now through Friday 30 September at 5 pm MDT.
So happy to be able to share with you again.
THIS LIVE ARTPLAY™ CLASS
Each session includes:
LIVE online interactive classroom environment via Go To Meeting/Webinar
Ability to ask questions at the end of class via the Chat Box
In depth written course content in .pdf format
Class replay for each session delivered in .MP4 format
Any layered .psd files created in class, to include all aA DigitalART supplies
Optional class participation – YOU + ME = ART
The LIVE advantage. The virtual online classroom provides greater focus, with the opportunity to ask questions and connect with me LIVE via the chat box feature. Type your questions in the chat box as I demonstrate and guide you through the lesson. The beauty of this connection enables you to get more information and clarification on the techniques that are pressing for you at the end of the session
Unable to attend a class?  No problem. All sessions are recorded and delivered to your inbox shortly after class to provide endless viewing at your own convenience. You will also be able to download the in depth written course content in .pdf format, the layered .PSD files created in class, and have private access to the WordART LIVE Facebook group.