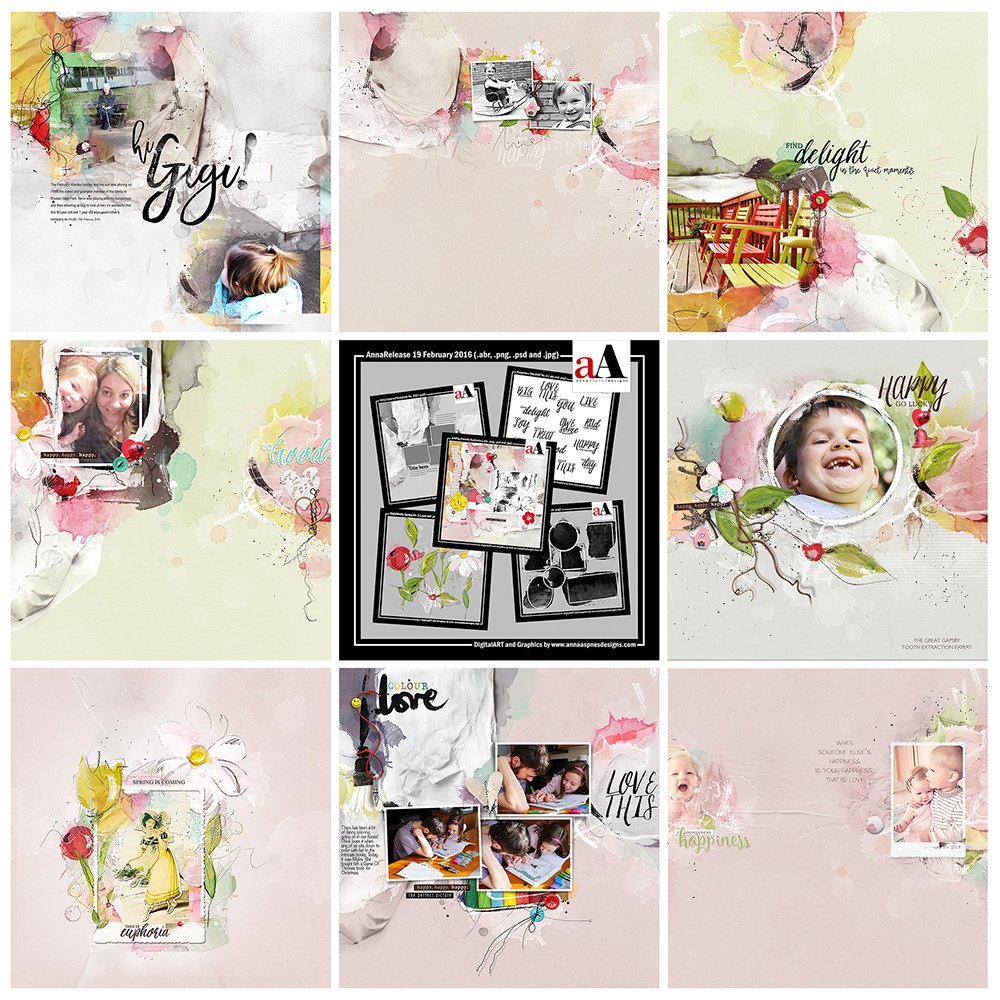 Today we're sharing new digital art designs inspiration for AnnaRelease *Euphoria*
AnnaRelease *Euphoria*
The aA Creative Team have been flexing their creative muscles and getting artsy this weekend with ArtPlay Palette Euphoria and supporting DigitalART products, providing new digital art designs inspiration.
It's all happening in the AnnaGallery.
View the entire release here and save 44% for a limited time.
Click on the image below to view more new digital art inspiration, or visit the AnnaTeam Layouts board on Pinterest.
New Digital Art Designs Inspiration
See our Gallery HighLights by clicking on the images to access complete digital supply lists. You will also find process notes/tutorials from each team member each team member created their pages to provide new digital art designs inspiration.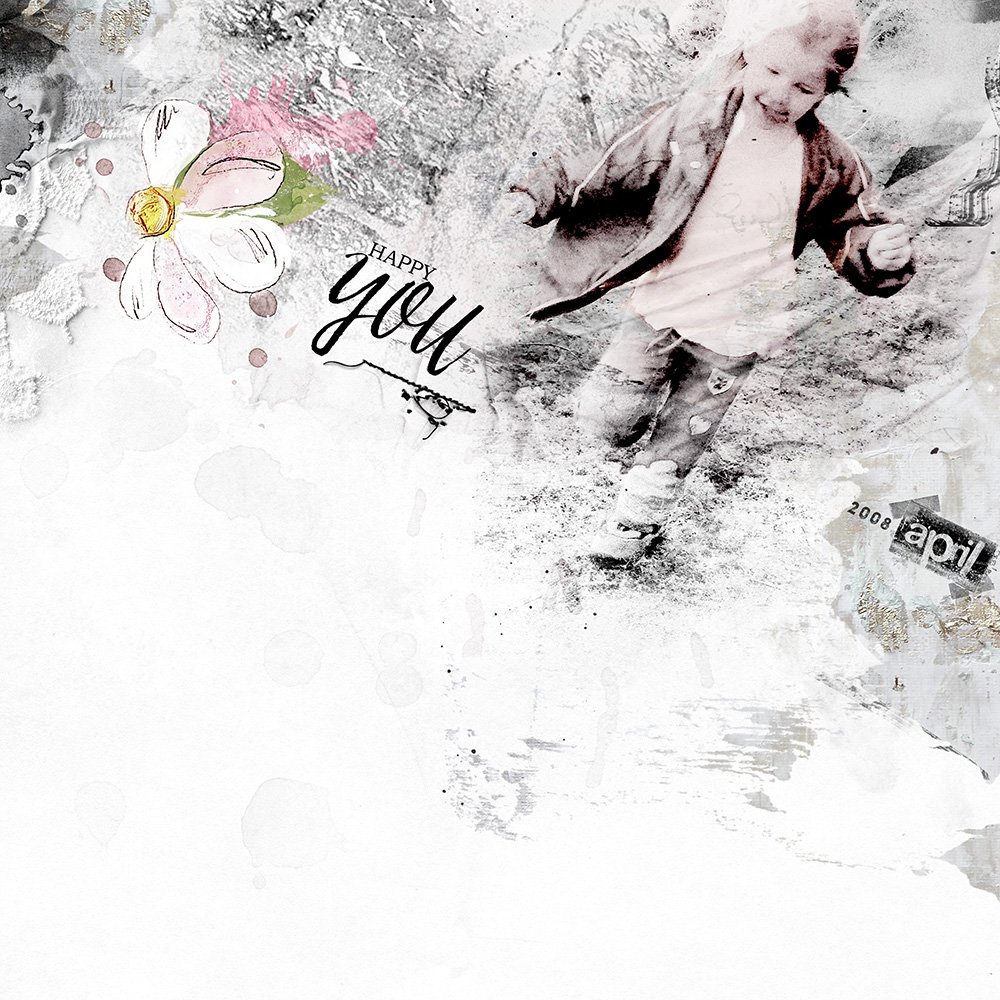 Happy You | Ulla-May
Design On An Angle
Open, position your photo on your new digital art layout and then rotate by 45 degree angle (or thereabouts). Add additional aA] DigitalART designs to the layout to support the design. Note that, you can also create your digital art layout, rotate the entire canvas by 45 degrees, before placing on a new artsy digital art background paper.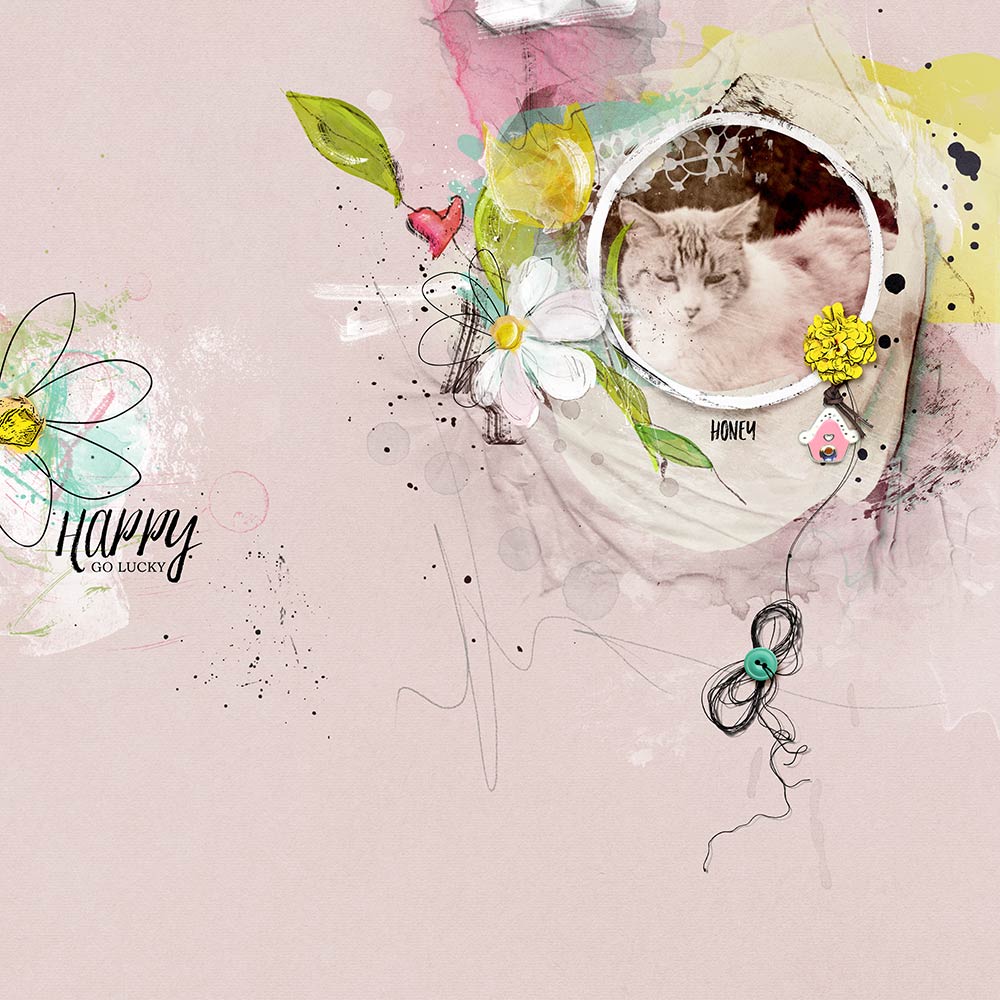 Happy Go Lucky | Barbara
Play With Circles
Barbara provides new digital art designs inspiration by adding a circle frame to her artsy digital scrapbooking design. Circles stand in contrast to the horizontal and vertical lines found in the square DigitalART canvas. This creates tension and is visually please to the eye.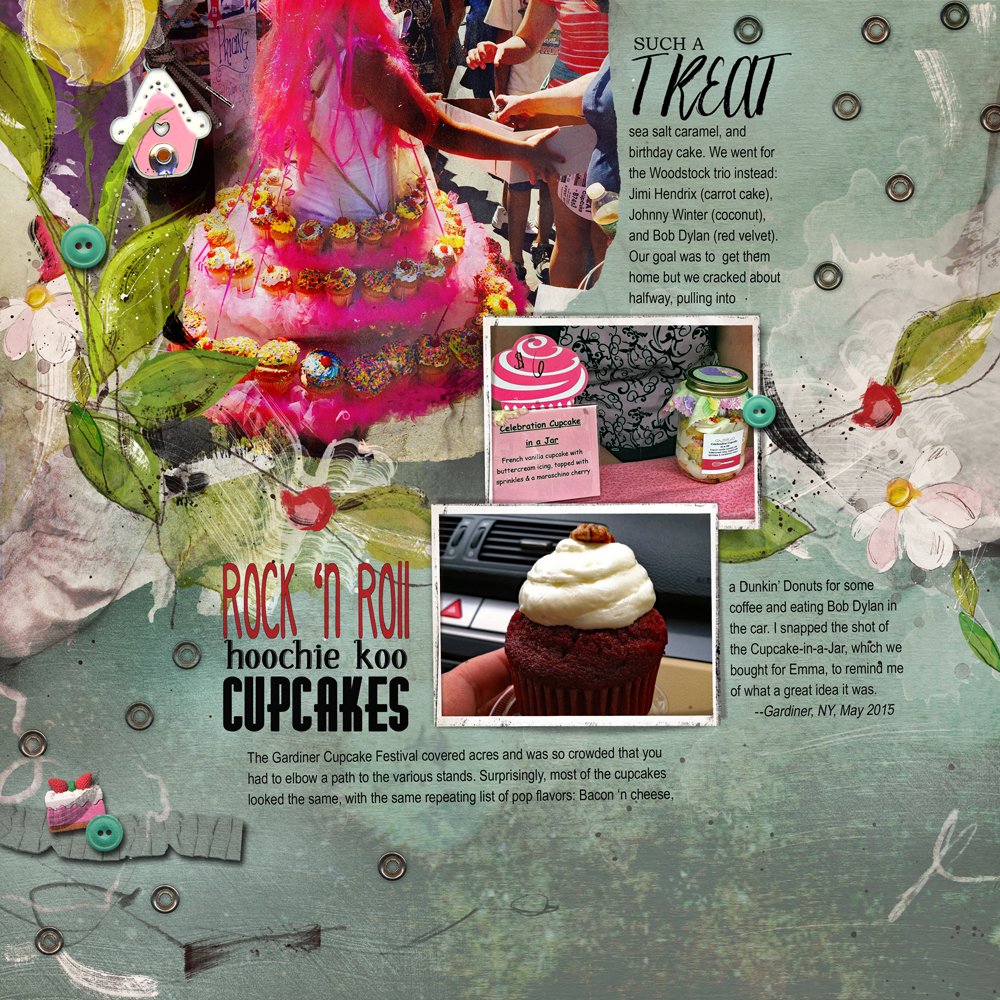 Rock 'N Roll Cupcakes | Laura
Adjust Element Size
The beauty of Adobe Photoshop enables us to re-size any aA DigitalART element to accommodate you digital art design and preferences. Notice how Laura has decreased the size of the MultiMedia Flower elements to fit more of them on her page.