Description
Year of ArtPLAY | June 2017
Year 2017 is the year of ArtPlay.
aA Designs is hosting 12 ArtPlay classes over the course of 12 months providing 12 opportunities to elevate your artistry and ignite your creativity in year 2017.
a

A

Studio View. You get to watch over my shoulder as I talk you through the design decisions I make, and share all my favorite techniques and discoveries, as the layout comes together.
Master Artsy. Insider view to achieving successful artsy design, as well as providing on-the-fly solutions to common digital artistry problems, from blank canvas to artsy composite.
Sustain your Practice. Inspire your creativity, advance your skills in digital artistry/scrapbooking, keep you engaged in your art practice, and provide support through frustrating design challenges.
This is the Year of ArtPLAY | June 2017  session of this intimate 

a

A

educational experience.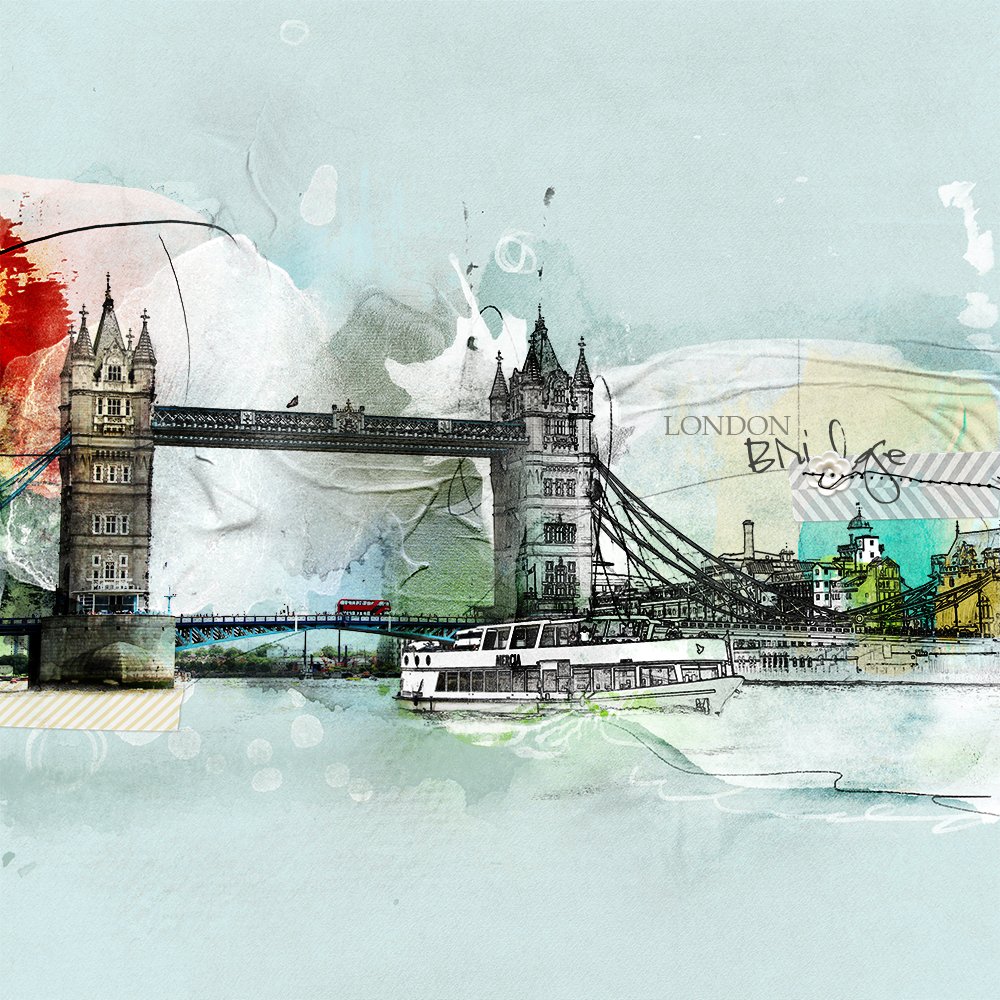 In this Year of ArtPLAY | June 2017 session, you will:
Enhance and adjust an Artsy Paper to better co-ordinate with your photo using Tools in Adobe Photoshop and Elements
Edit a photo using Lighting Adjustments and Blending Modes to simulate an Extraction
Blend a photo into your Artsy Paper foundation using Brushes and a Layer Mask
Use Watercolor (ArtsyStain and ArtsyPaint) style brushes to extend your photo and create defined edges in your blending.
Improve contrast of your image using Blending Modes and duplicate layers.
Incorporate sketch effect into your blended photo.
Create a smooth transition from photo to sketch effect.
Use Transfers from ArtPlay Palettes to add depth and visual interest to your layout.
Apply Color to your layout to direct the eye and create Unity in a composite.
Hand color a digital sketch.
Increase visual complexity using Watercolor (ArtsyStain and ArtsyPaint) style brushes.
Lightening effects using blending (AnnaBlendz Artsy) brushes.
Support Alignment in your photos and create abstract sketch effect using ArtPlay Palette BrushSets.
Guidance for creating a custom title that works every time.
Add a mixed-media effect to your layouts using digital scrapbooking elements.
Learn how to assess and adjust a composite to find the perfect balance in your artistry.
Identify the sweet spot and know when your layout is complete.
WHAT TO EXPECT FROM

a

A

 Year of ArtPLAY | June 2017
1 X  59 minute video divided into 3 parts (approx. 22, 21 and 16 mins each).
FREE access to all digital supplies and .psd files created in each session.
Conducted in Adobe Photoshop CC, but all content is suitable for Elements users – Any difference in process or workarounds are noted throughout the session.
Please note that comprehensive written course content is NOT included with this session.
Got a question? Email me.