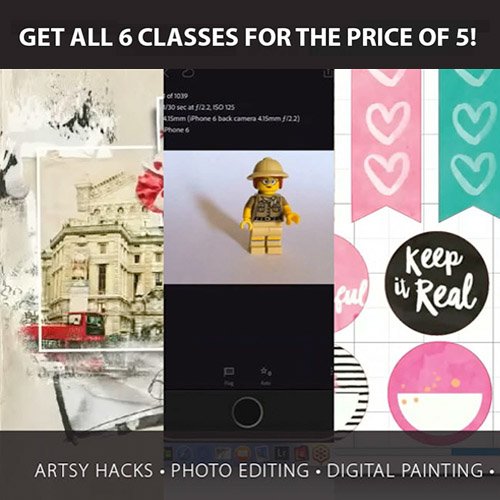 Scrapaneers LIVE 2 Replays Now Available!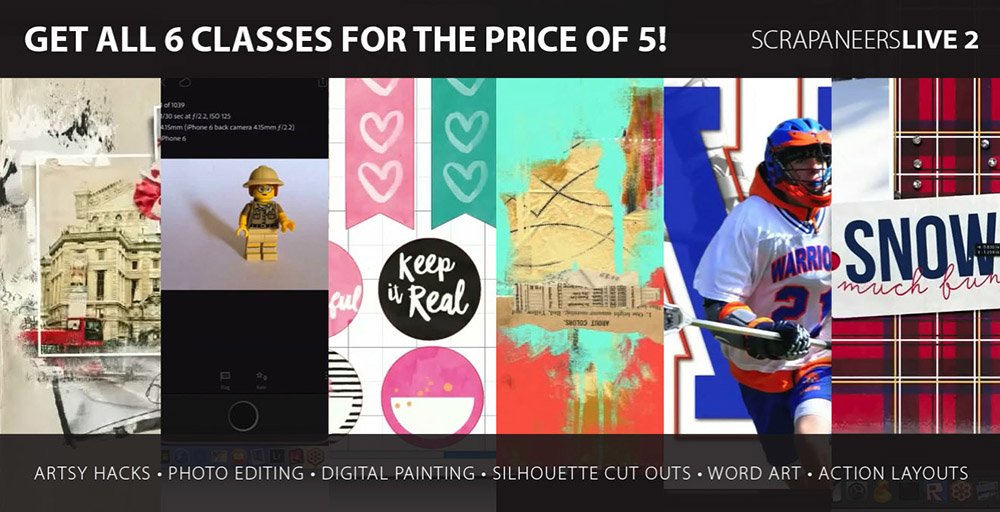 Scrapaneers LIVE 2 Replays Now Available
In April, digital artists, scrapbookers and photo enthusiasts from all points on the planet gathered online for Scrapaneers LIVE! 2.
Learn more about what you'll learn in 10 Artsy Hacks.
Here is just a handful of what students said after the event:
"I learned so much today! I'm glad it was spread out over two days because I can retain the information better. And I can watch them over and over. I have enjoyed all of the classes and topics. Thank you so very much!" – Ann
"The amount of knowledge rolled into a 2 day event … just WOW!! Definitely things I'll be re-visiting for tips! Thank You!" – Kiana
"Everything flowed so much better than Scrapaneers 1 – you've definitely up'd your game! Great job!" – Barb
If you missed the event, then jump on the replays!
Scrapaneers LIVE 2 Replays Now Available.
You can purchase them individually, or buy 5 and get the 6th FREE.
Go Mobile with Katrina Kennedy
10 Artsy Hacks with Anna Aspnes
Digital Canvas with Nancie Rowe Janitz
All In Action with Tiffany Tillman Emanuel
Planner Sticker Power with Mari Koegelenberg
Digital Word Art with Traci Reed
Purchase all 6 classes, and not only will you enjoy the BONUS make & take videos…
I'll throw in a $20.00 GiftKard to the Anna Aspnes Designs too.
I'll send you a $20 GiftKard to the

a

A

store.