a
A
 Creative Team Guest,
Pam
, explains how she uses
MultiMedia Elements
 to extend her photo theme in Adobe Photoshop.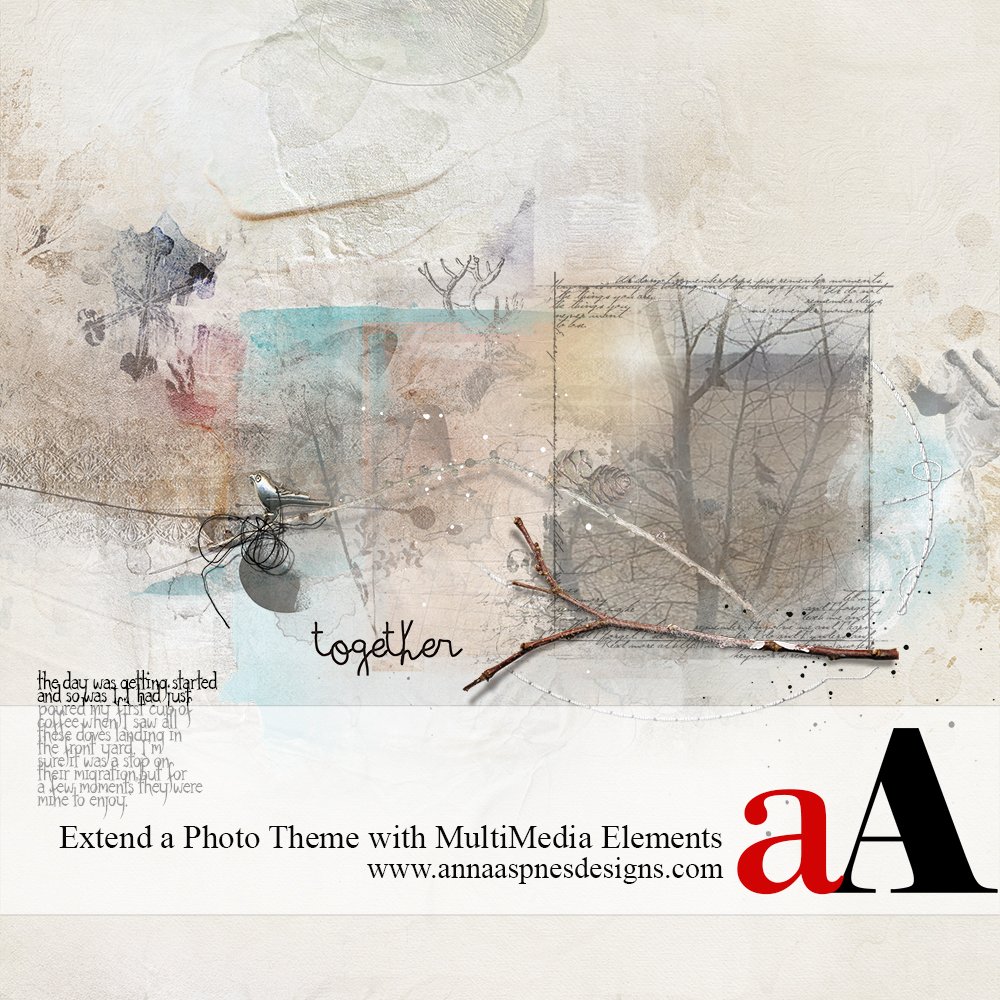 1.  Create a Foundation. 
I used two papers from
ArtPlay Palette Natural Instinct
(Paper1.jpg and Paper9.jpg), then applied the Gradient Blending Technique to the edges as outlined in
AnnaBlendz LIVE
. I then stamped brushes using  
TextureMelange No. 1
(Brush 9) using the Paint Brush Tool from the Tools Panel on new layers just above the foundation. Colors for the stamped images were sampled from my photo.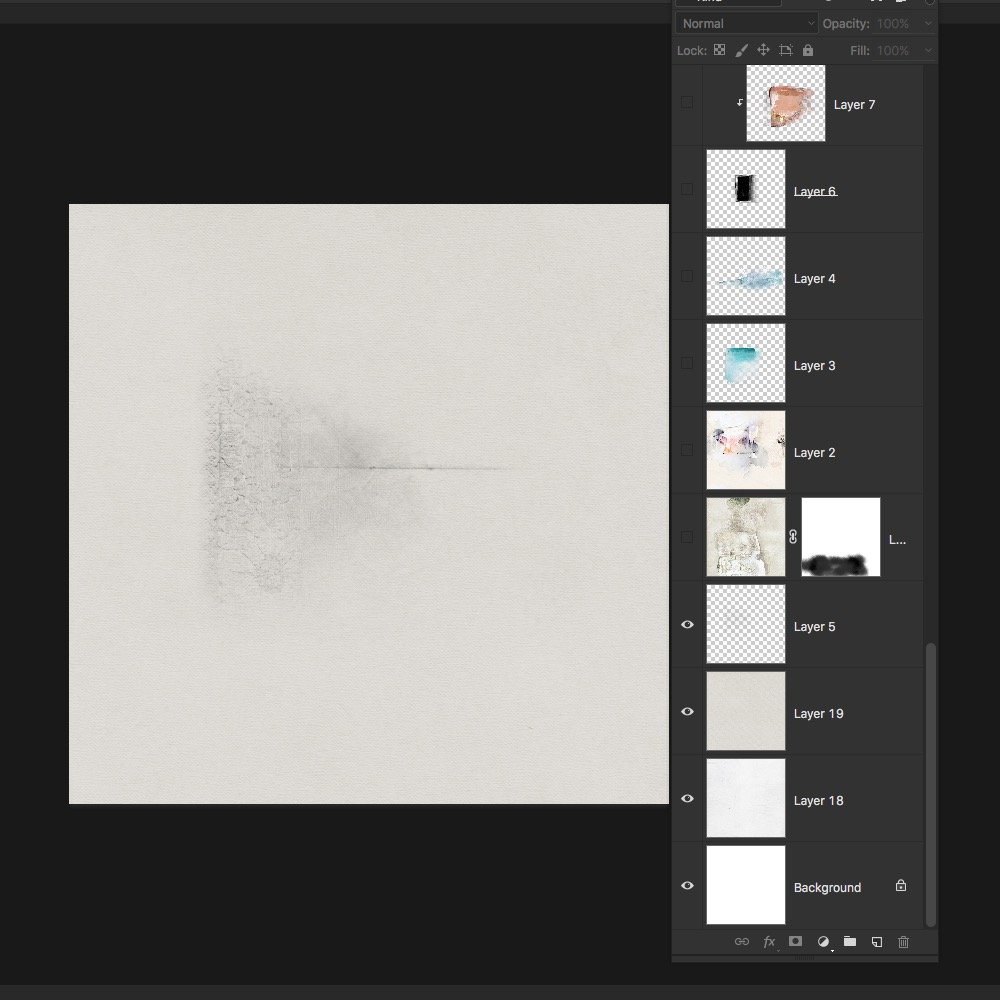 2. Add Your Image. Transfers from ArtPlay Palette Embrace Life (Transfer3.png and Transfer8.png) were clipped to a mask from Layered FotoBlendz No. 4 (Mask 7) using the clipping mask function (Ctrl+Alt+G) in Photoshop to yield texture and color, and placed to support a horizontal page design. I opened a photo into the work space and used the Inverted Masking Technique as outlined in AnnaBlendz LIVE using AnnaBlendz Artsy No. 4 brushes. The opacity of these layers was reduced to 65% to soften the appearance. Elements from ScriptTease Remember Frames No. 1 and Stitched LoopDaLoops White No. 1 were placed around the photo to draw the eye and anchor the image to the layout.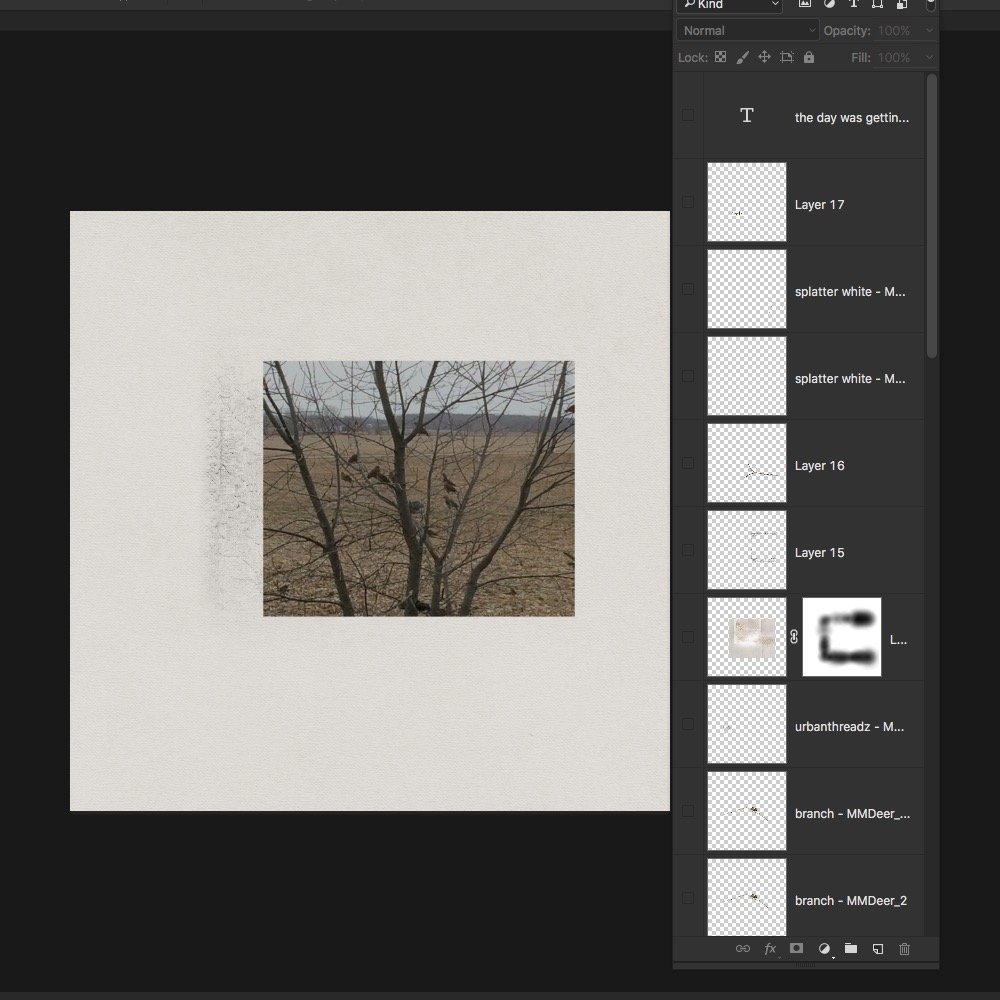 3. Enhance the Theme. Select elements to support the theme of your layout. The nature theme of my layout was enhanced through the use of birds and branches. I placed select elements on the layout, from left to right, to create a border and lead the eye. Opacity was reduced by 24% on the layers of an element from MultiMedia Reindeer No. 1 to coordinate with the faded photo. The placement of the charm on the branch, again, extends the theme of my layout. A shadow was applied to the additional branch, on top of my "framed" photo, to create dimension and further support the theme.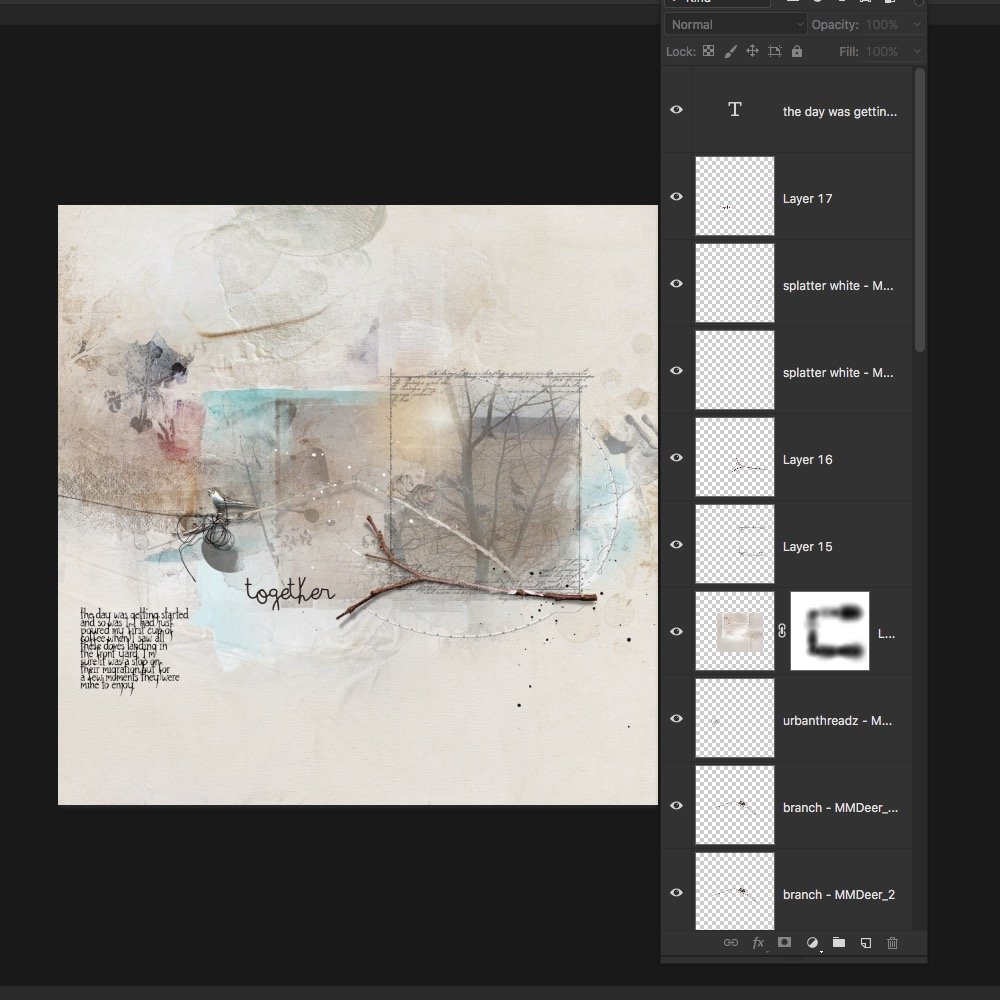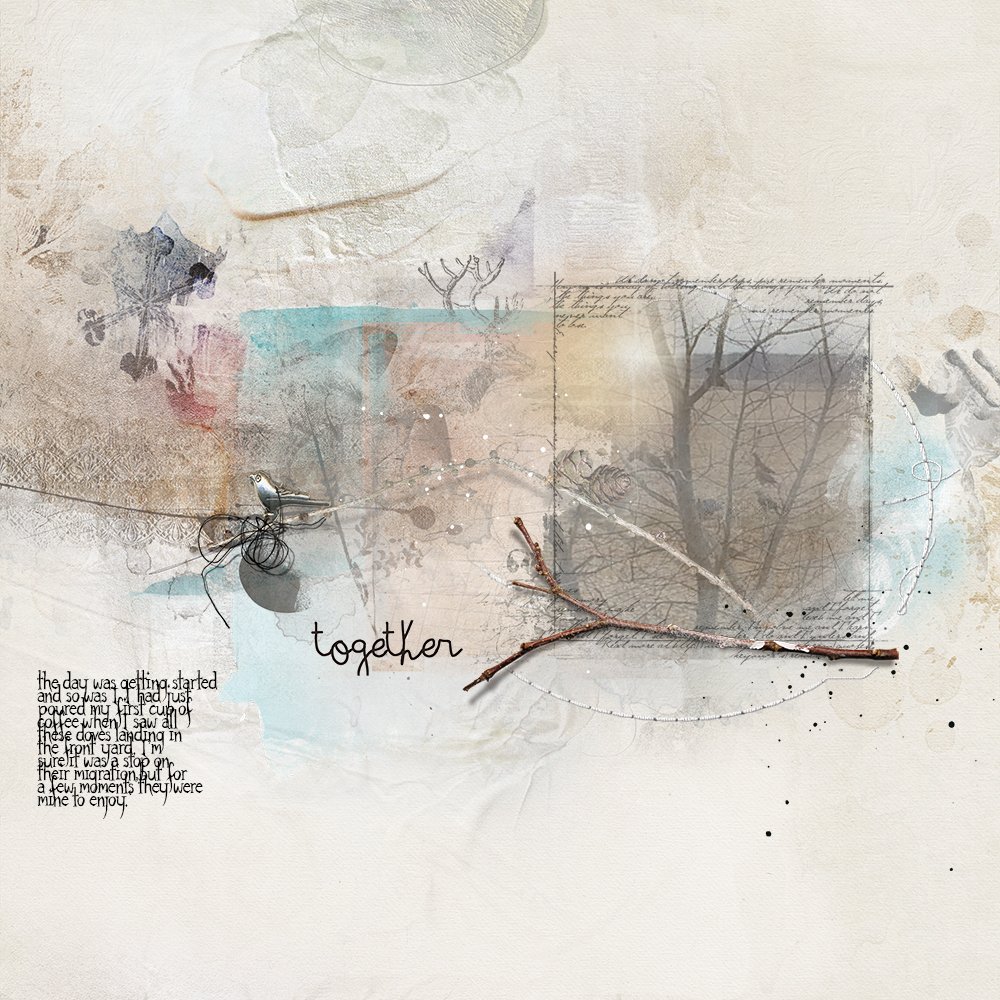 Click on the above photo for additional process notes and supplies used.