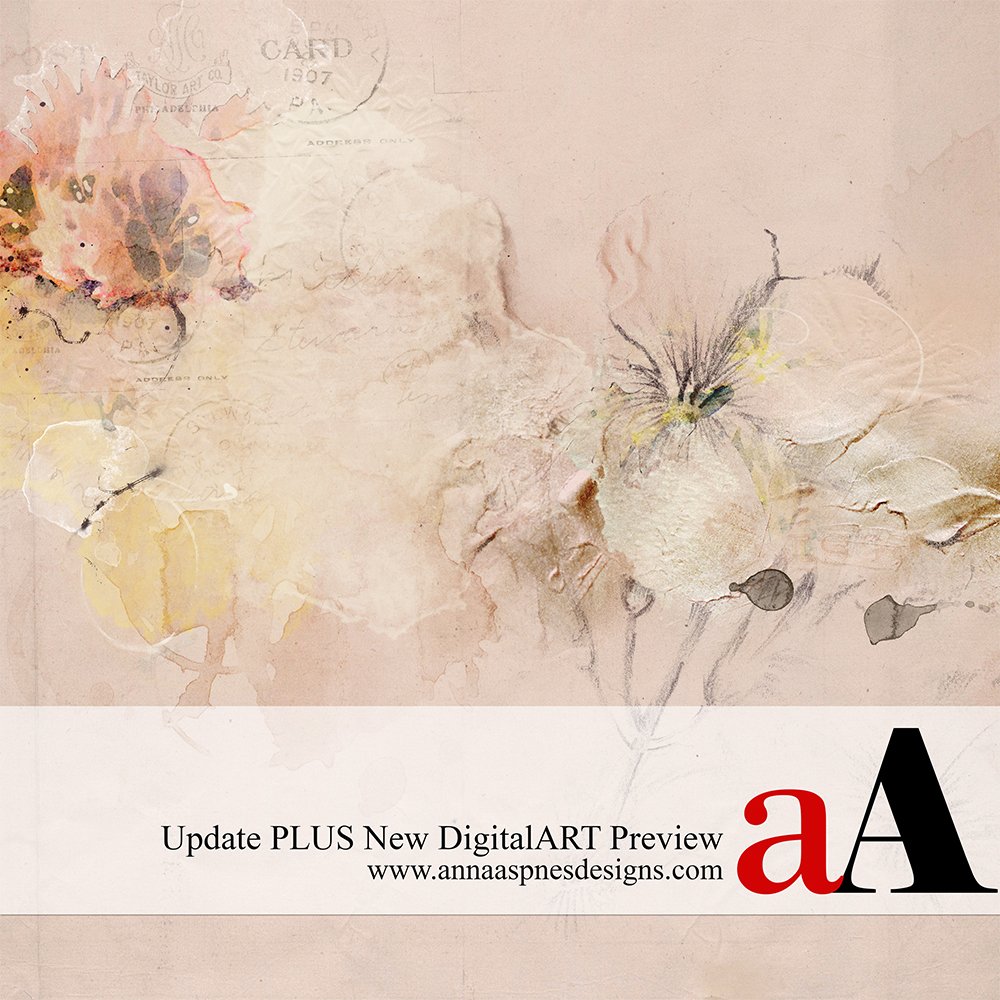 Today I'm sharing an aA Update PLUS New DigitalART Preview.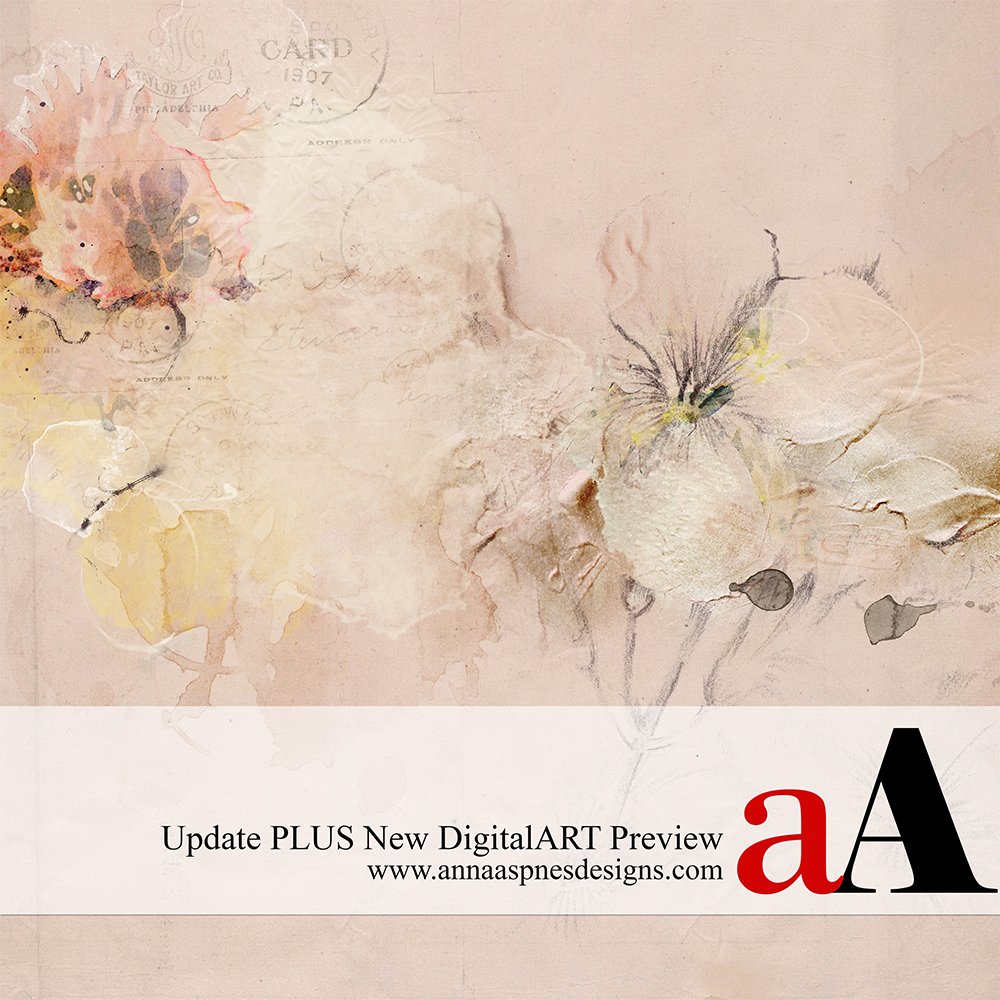 Update PLUS New DigitalART Preview
AnnaRelease Très Bon is in the works and will arrive in the aA store TOMORROW.
This release is a spring meets Easter meets vintage painterly flower release with a French name.
I started in one direction as I often do, and allowed it to morph and evolve, during the creative process, as is often the case with any collection.
Letting go of the control in creating digital art is often the hardest part of creating, but that's always the moment in which the magic begins to happen.
The name changed halfway through from 'Bonnet' (pronounced in best French accent) to 'Très Bon', a French expression that means 'very good,' which I actually use quite often around here. It's just fun to dip into other languages sometimes.
You'll be notified of this releases availability via the AnnaNews tomorrow. 
It's all go behind the scenes at Anna Aspnes Designs at the moment.
March Madness seems to have followed me into April.
Workshop In Progress.

a

A

dvanced Brushes in Photoshop Elements has just begun and students are so far VERY HAPPY, which in turn makes me ecstatic.
NSD 2017 Event. We're in the thick of planning a new event for the upcoming National Scrapbooking Day which takes place on Saturday May 6th, 2017. Celebrations will span sevreal days and include a unique challenge, special sale and LIVE event featuring a few of your favorite

a

A

Creative Members. I will share more about this next week.
Website Update. Lot's of exciting upgrades happening to this little space on the web, designed to make your experience here more pleasant and user friendly. We're still working on the specifics for a specific relaunch, which I hope will coincide with the NSD 2017 celebrations.
I also took a sneaky 4-day trip to New Orleans last weekend to connect and get to know some of Eric's family members. It was AMAZING – has me inspired to tell not only more stories, but those of a completely different perspective.  I'm hoping to share this experience with you soon, once I have gathered my thoughts on the topic. 
In the meantime… I've just got to figure out how to clone myself 😉
Thanks for being here and supporting my life's work.