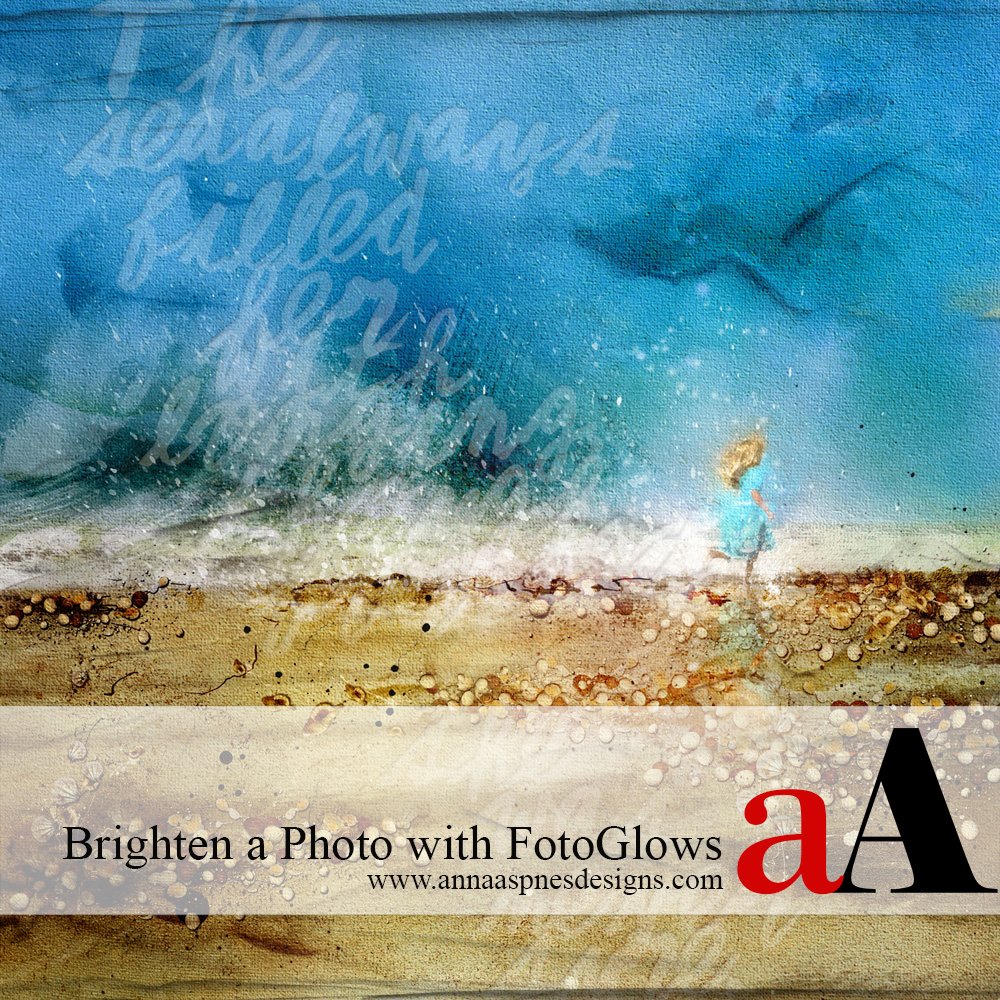 Creative Team Member, Adryane, shows us how to brighten a blended photo with FotoGlows in Adobe Photoshop.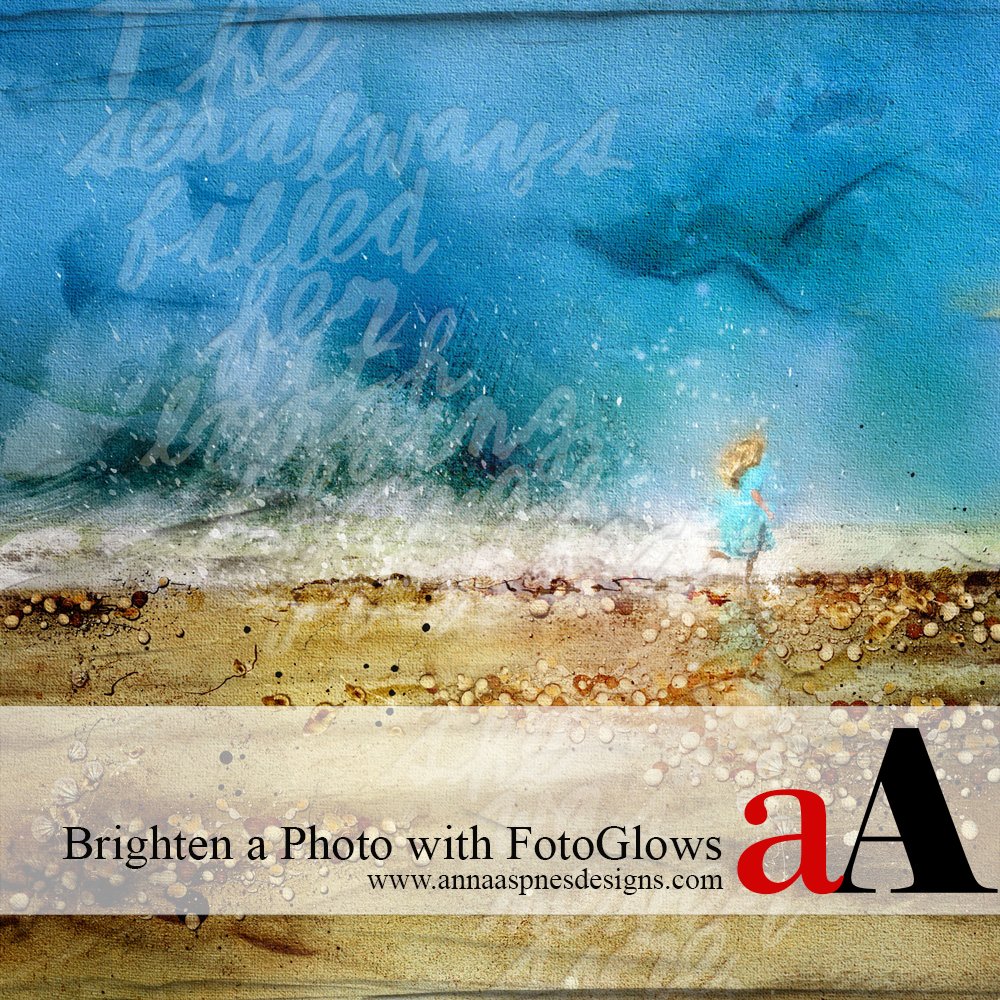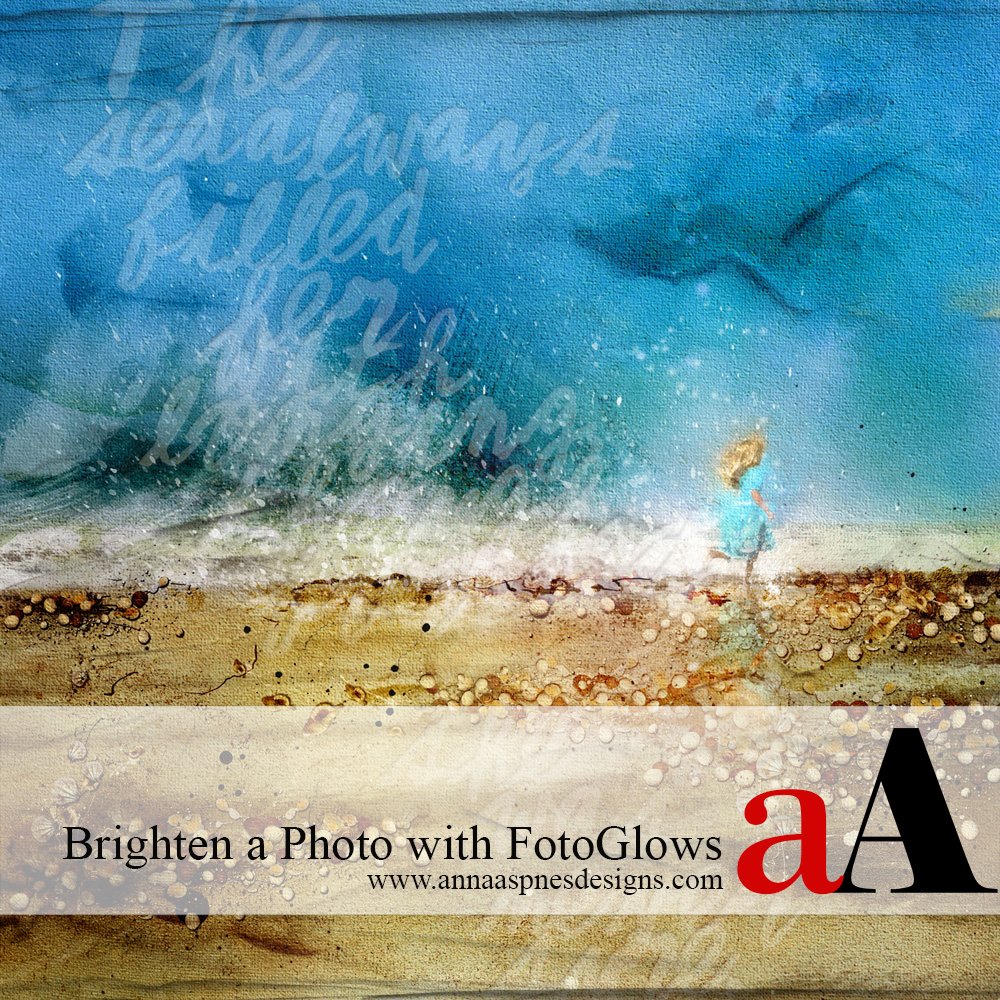 Blending an image against a dark background may leave all or part of the image hard to see. This problem can be fixed with FotoGlows.
1. Open an Artsy Paper. In a new document, open an artsy paper that supports your design. Here, I chose ArtsyPaper No.2 from ArtPlay Palette Salty Living because the paper is divided much like my photo with sky, water, and sand.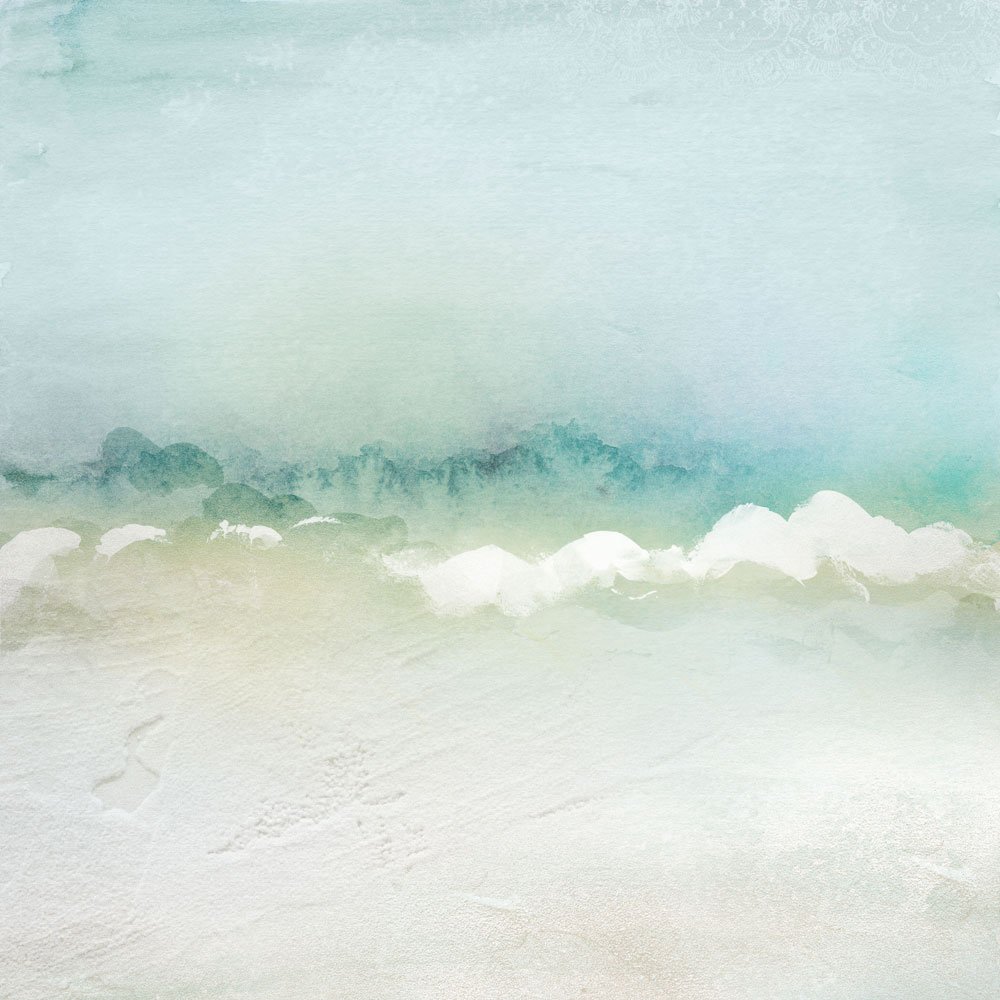 2. Position Your Photo. Place your photo on a layer above the ArtsyPaper and choose an appropriate Blending Mode. My photo is set to Linear Burn. As you can see, the ArtsyPaper bleeds through the photo, making the top half of the little girl too dark.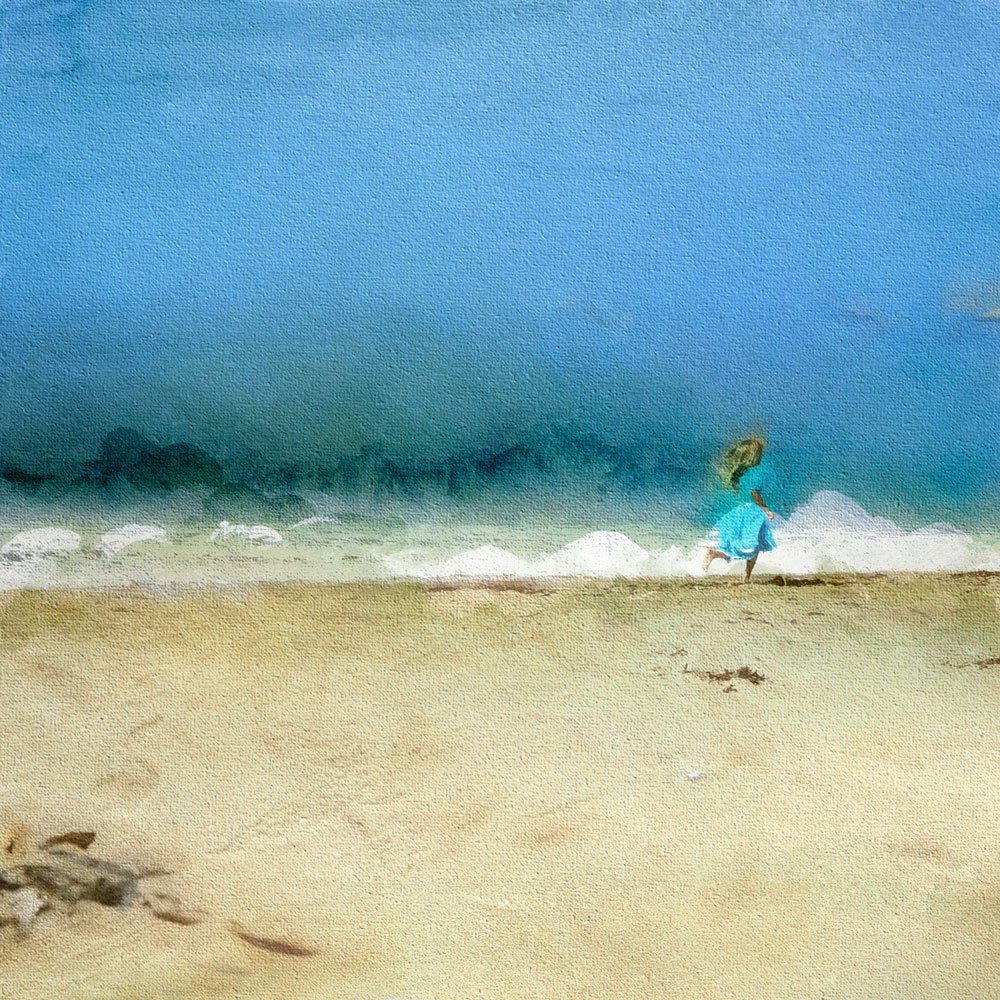 3. Choose a FotoGlow. There are a variety of FotoGlows in the store. They all give wonderfully different results. To begin fixing the lighting problem in my page, I chose a file from FotoGlows No.2.The glow is placed on a layer between the Artsy Paper and my photo.  The glow lights up the image of the little girl without disturbing any of the color in the sky or the sand. I duplicated the image and created a reflection. The reflection is also lit by a FotoGlow that is on a layer below the image.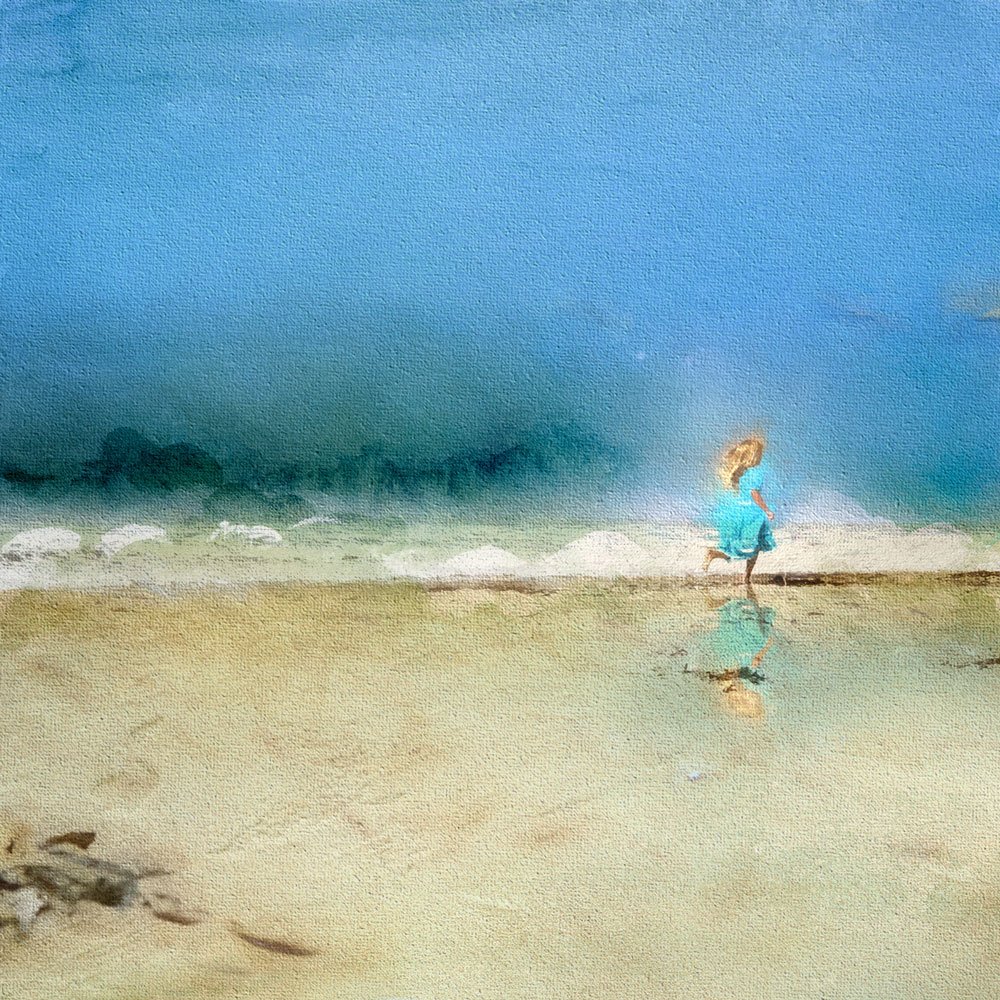 4. Finish Lighting. When you are done highlighting your image, consider adding additional Fotoglows to enhance the color of part of your page (Color Burn or Soft Light are nice Blending Modes for this), or to add additional light around your image.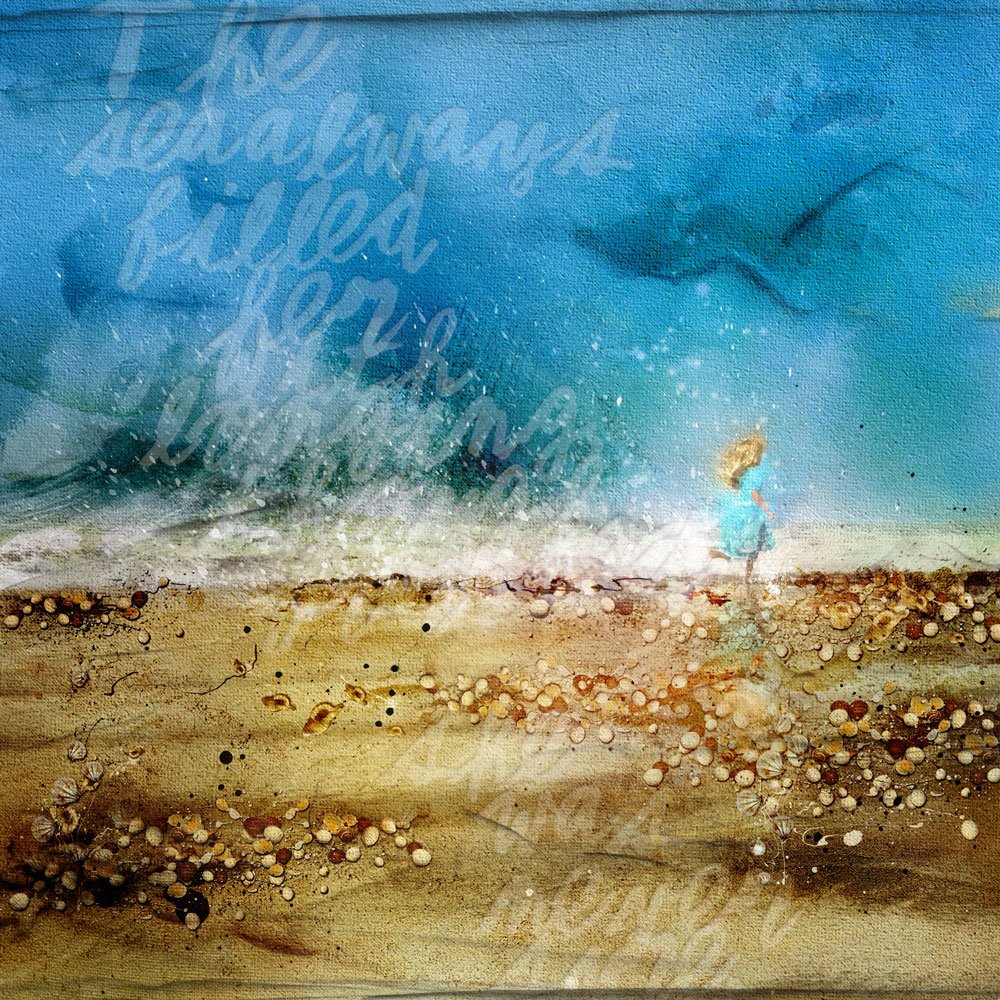 Click on the above photo for additional process notes and supplies used.
The original photo used in this tutorial is shown below: