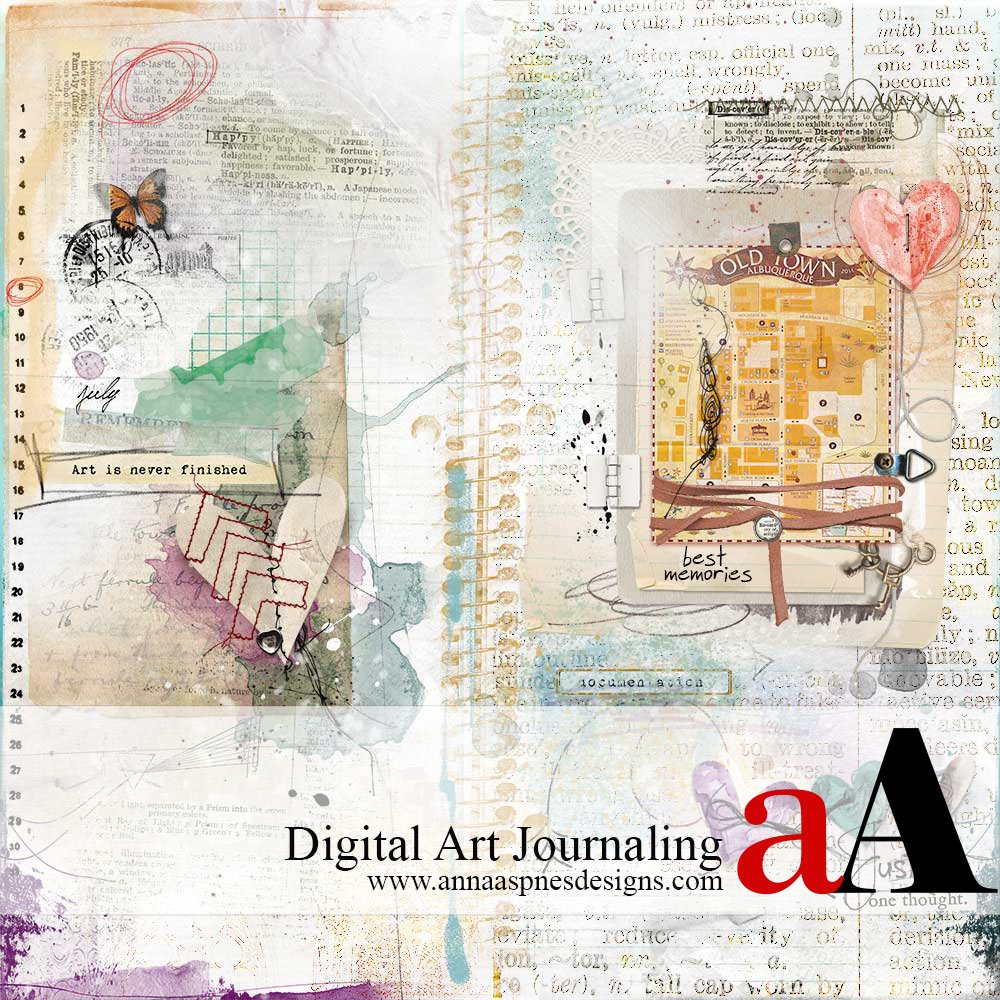 aA Creative Team, Viv, shares her 3 Step Digital Art Journaling process in Adobe Photoshop.
This tutorial may also be achieved using Adobe Photoshop Elements.
3 Step Digital Art Journaling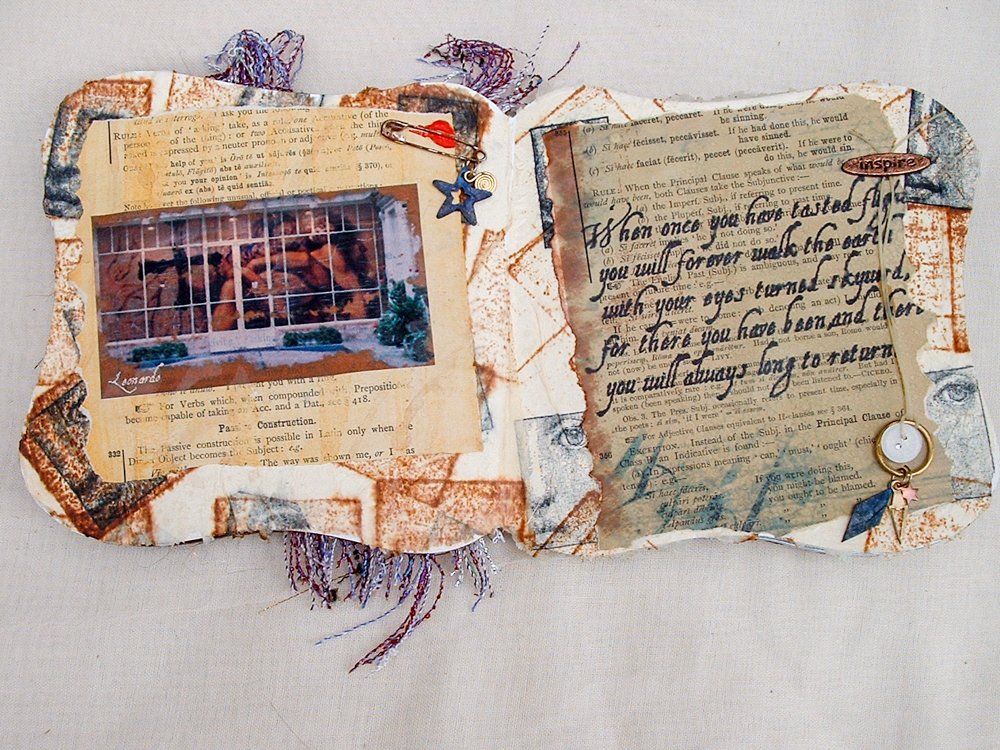 Create a digital version of a messy journaling page in a book.
Used a scanned dictionary page for the foundation of the digital art journal.
 The tape using "Art is Never Finished" was my inspiration.
The selection of elements and process time depends on personal preference.
Imagine a table full of bits of tactile products such as paper, glue and paint, and choose as preferred.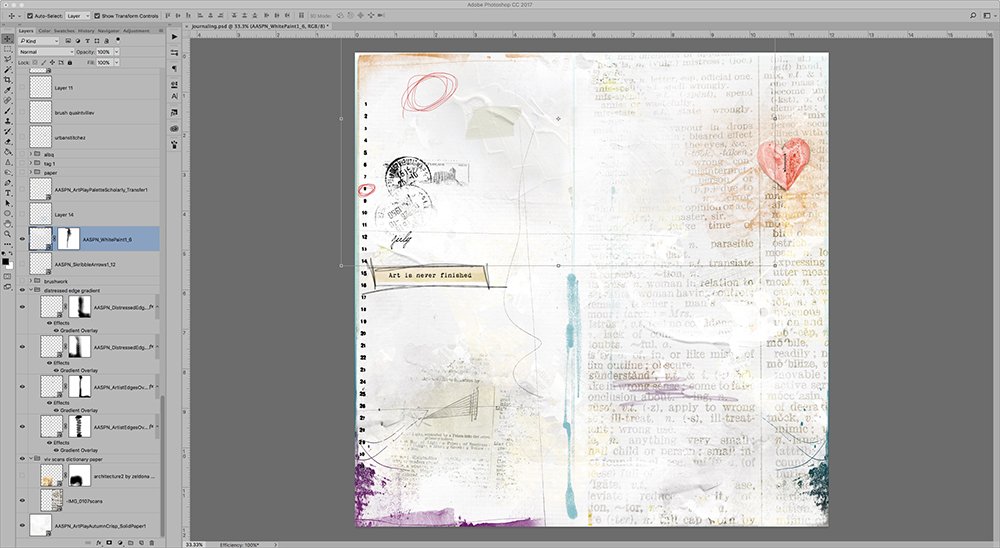 Foundation
Blend a solid paper featuring paint and with the dictionary page using a Layer Mask and brushes to imitate paint being applied in a traditional mixed media approach.
Apply brushes from various ToolSets on New Layers using the Paint Brush Tool from the Tools Panel.
Add Distressed Edge Overlay – Clip a Gradient Overlay to the overlay layer in the Layers Panel to mirror the effect of the element being dipped in different colors of paint.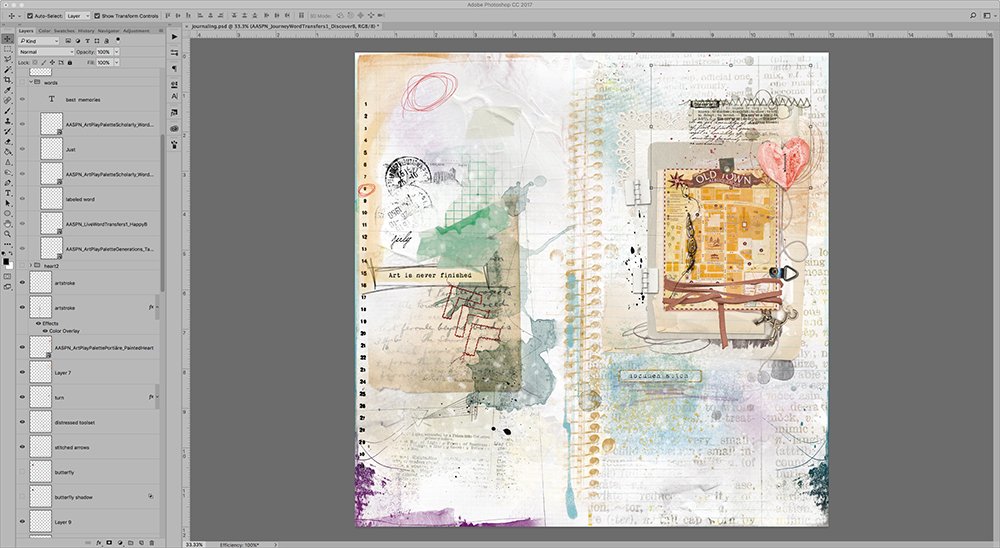 Layering
Add more element layers, such as Multimedia Documents, positioning one on top of the other in the Layers Panel.  
Notebook No 1 and Notebook No 2 brushes and WordTransfers add context to the composition.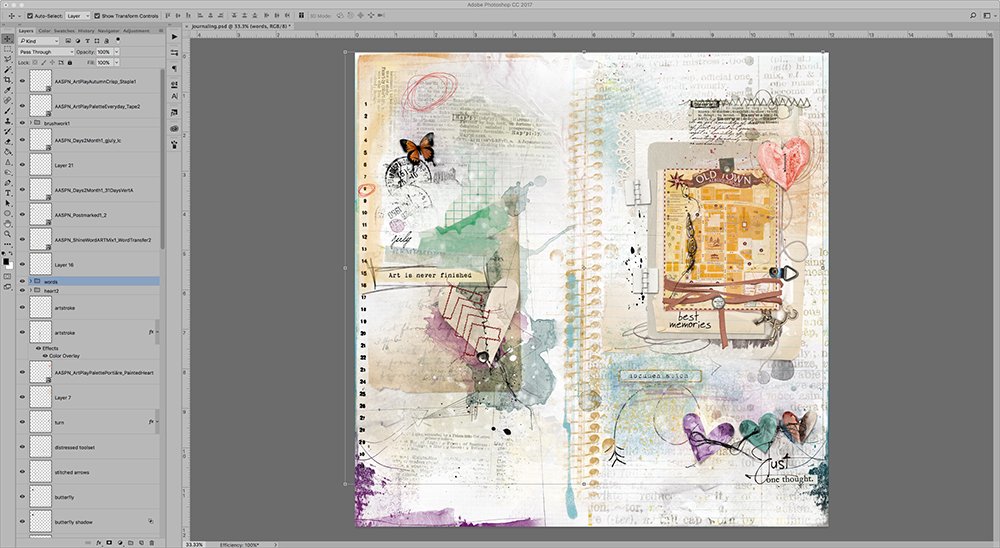 Finishing Touches
Personalize your layout with motifs and shapes that you love.
Hearts are recurring element in Viv's artistry.
Try adding Multimedia Hearts to your design adjust the color properties using the Hue and Saturation Tool in Adobe Photoshop (Image> Adjustments> Hue/Saturation) or Elements (Enhance> Adjust Color> Hue/Saturation).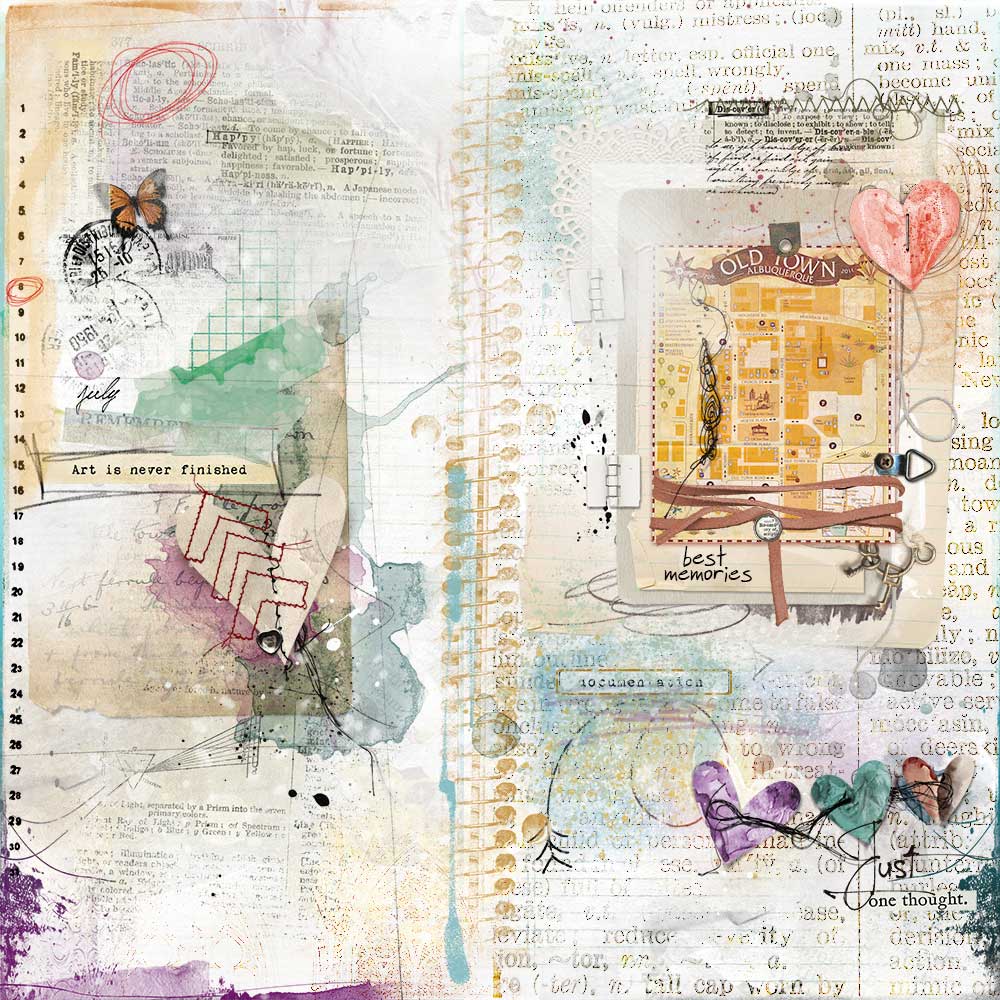 Digital art journaling is a wonderful, freeing way to play with Anna Aspnes Designs.
We encourage you to try Viv's 3 Step Digital Art Journaling process in your next layout to add versatility to your artistry practice.
Please post your layouts in the AnnaGallery – We love to see what you create.
And if you liked this post please share it with others using the social media buttons below.