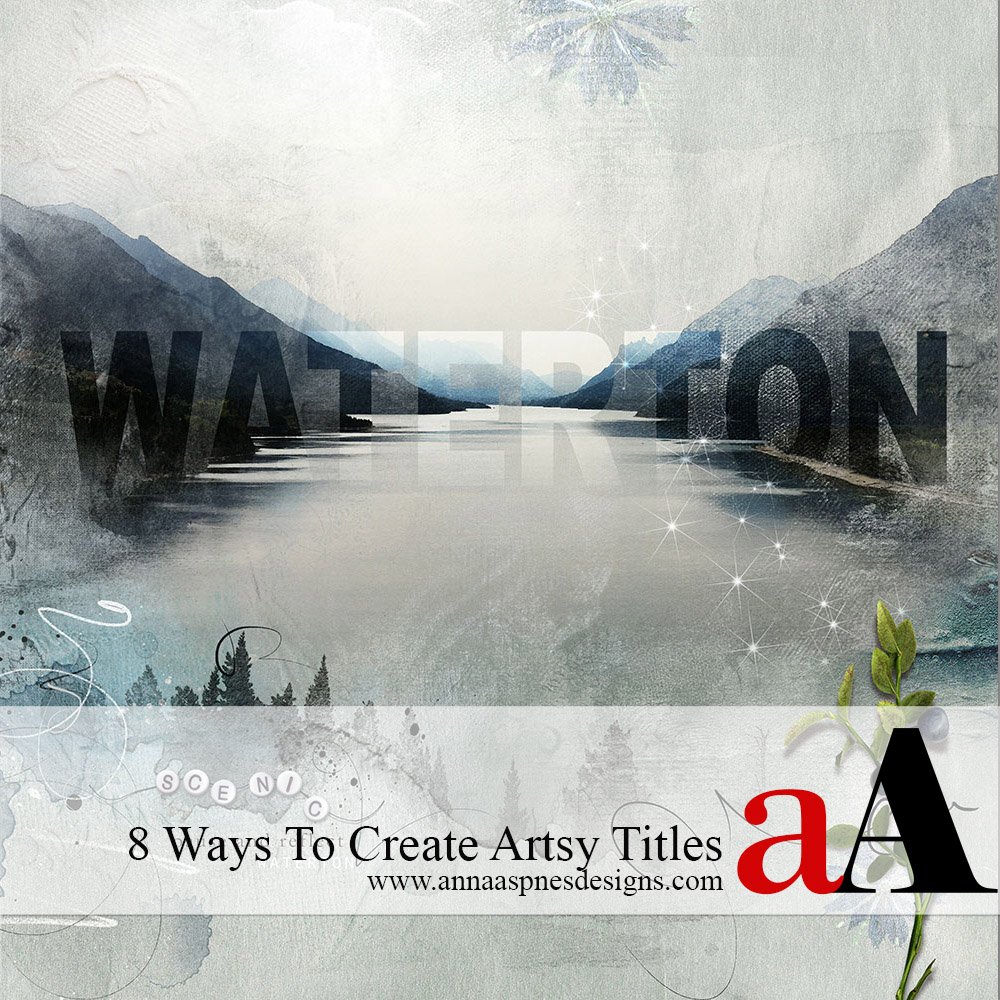 Today, I'm sharing 8 Ways to Create an Artsy Title in your artsy digital scrapbooking and artistry pages.
8 Ways to Create an Artsy Title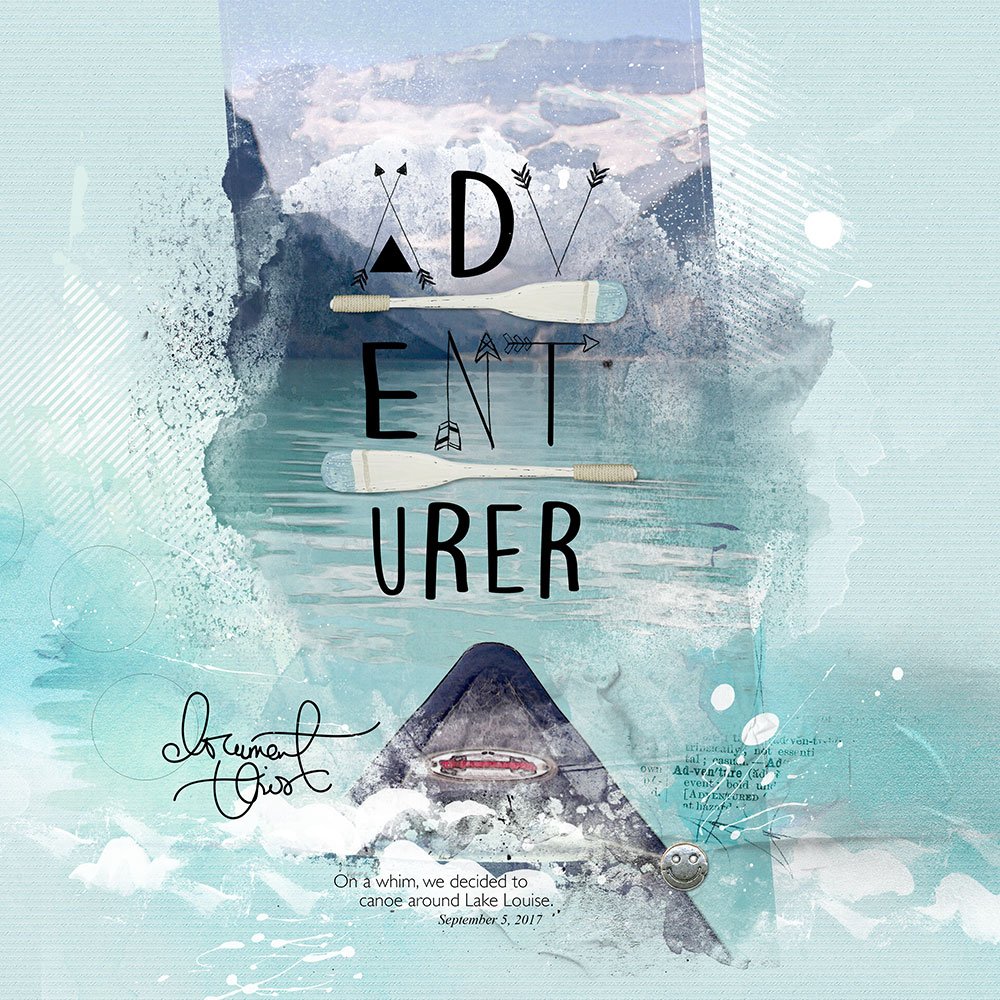 Adventurer | Miki
1. Column Titles
Divide the letter of a longer word into 3-4 letters and create a column style title.
Increase the visual interest by using interesting fonts and placing interesting embellishments to separate each part of the word.
I love how Miki has made her title the focal point by placing at the center of the page over the photo.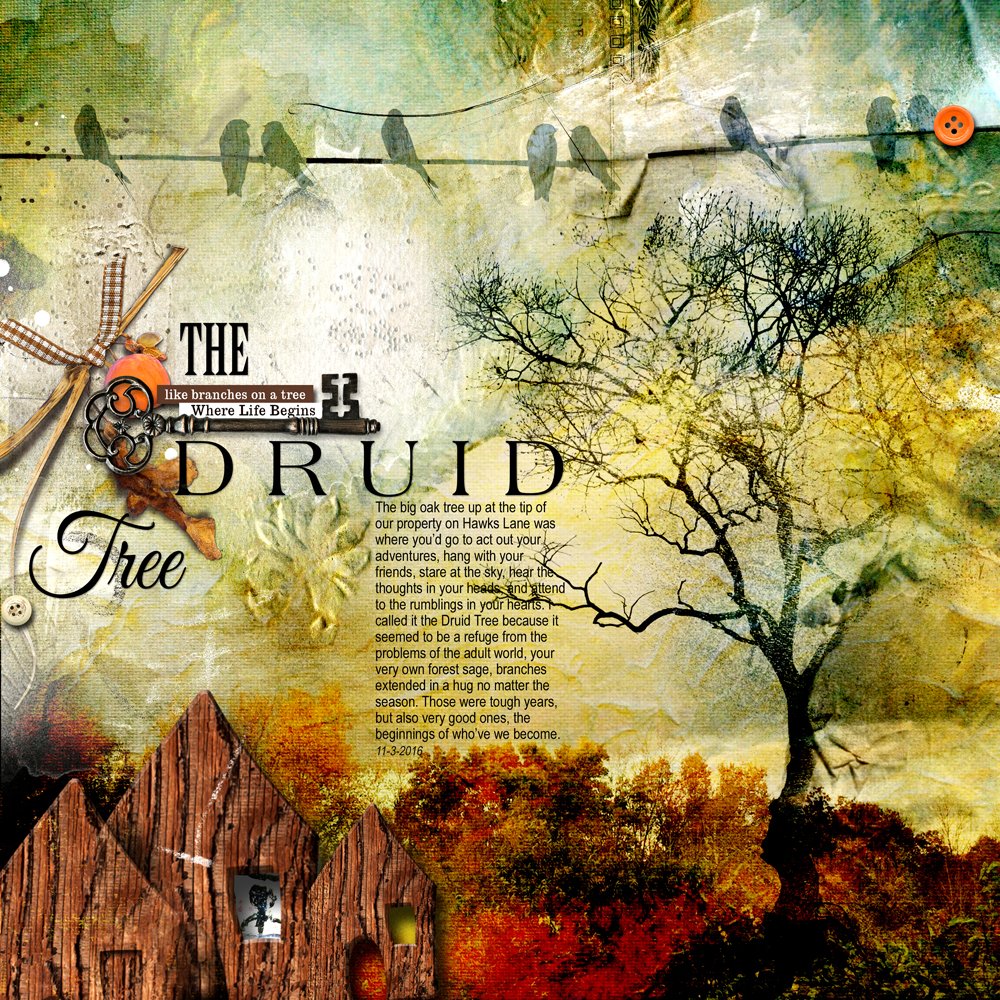 The Druid Tree | Laura
2. Cluster Titles
Group a collection of different WordART elements together to form a title cluster.
Mix and match various fonts, LabeledWords, WordTransfers, Brushes and word elements to convey meaning.
Laura has grouped her text components with coordinating embellishment motifs which supports the theme of her page.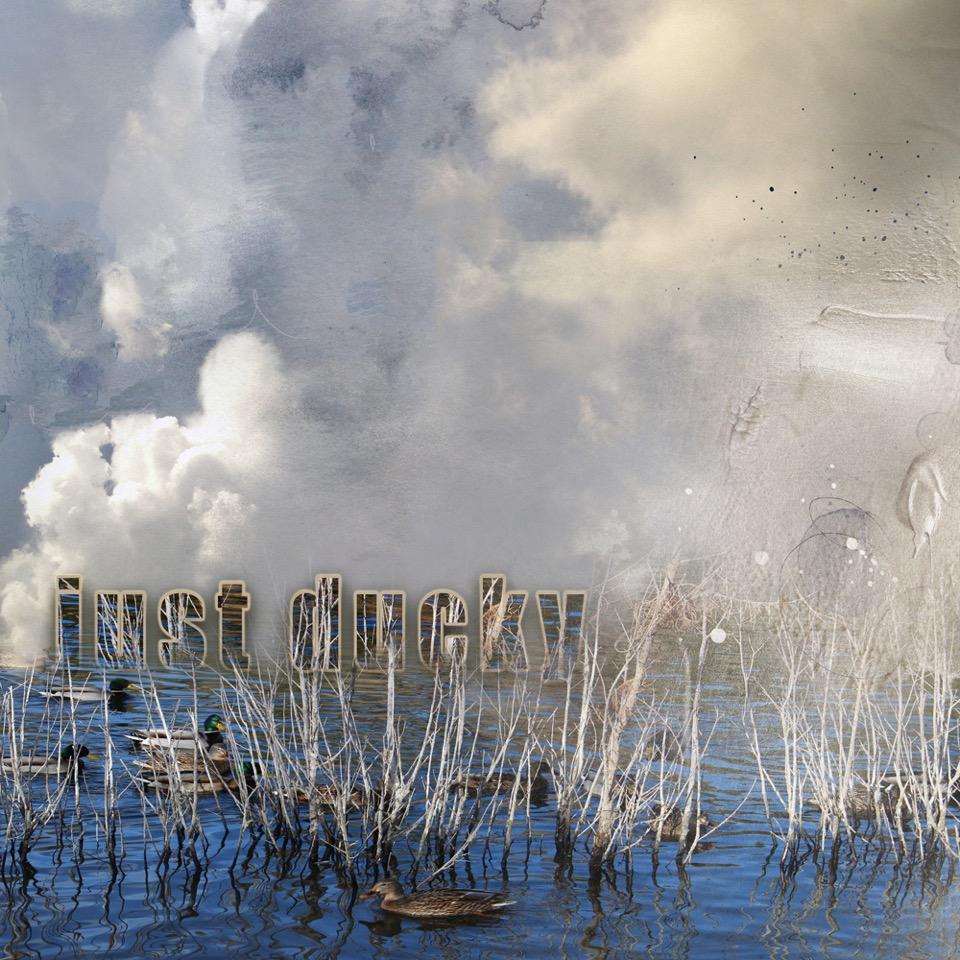 Just Ducky | Christy
3. Floating Titles
Apply visual interest and dimension to your titles using a Photoshop Drop Shadow Layer Style.
A Drop Shadow Layer Style adds dimension, and depending on the degree applied, can make a title appear as though it's floating on the page.
Experiment with varying Sizes and Distances to yield different effects.
Christy's use of broad shadowing adds subtle visual interest to her composition.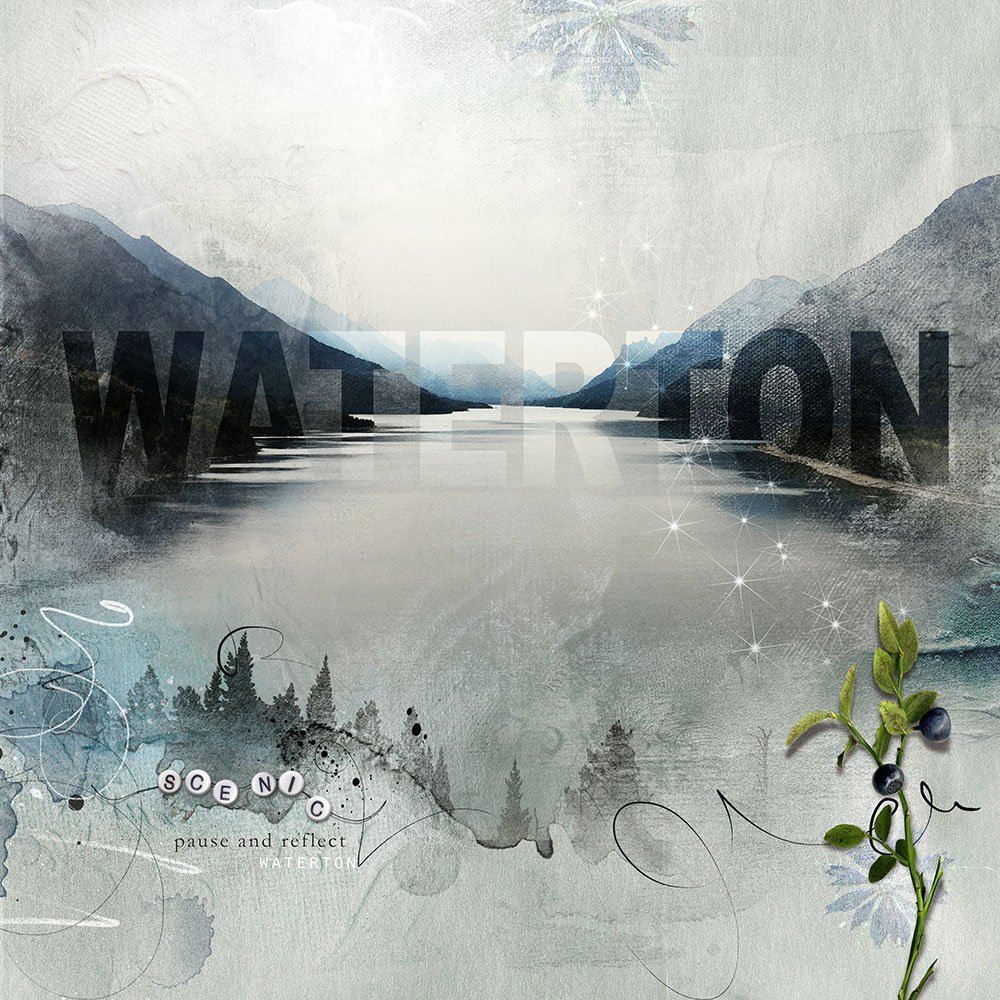 Waterton | Miki
4. Blended Titles
Create a one word title and apply a Blending Mode of your choice.
Each  Blending Mode will cause the color of the text to interact with the underlying layers in terms of color, brightness and contrast.
Experiment with different combinations to find the best fit for your artsy digital scrapbooking layouts or artistry.
I love how Miki had used one single word that extends from one side of the page to another, and the effect varies according the properties of the underlying image layer.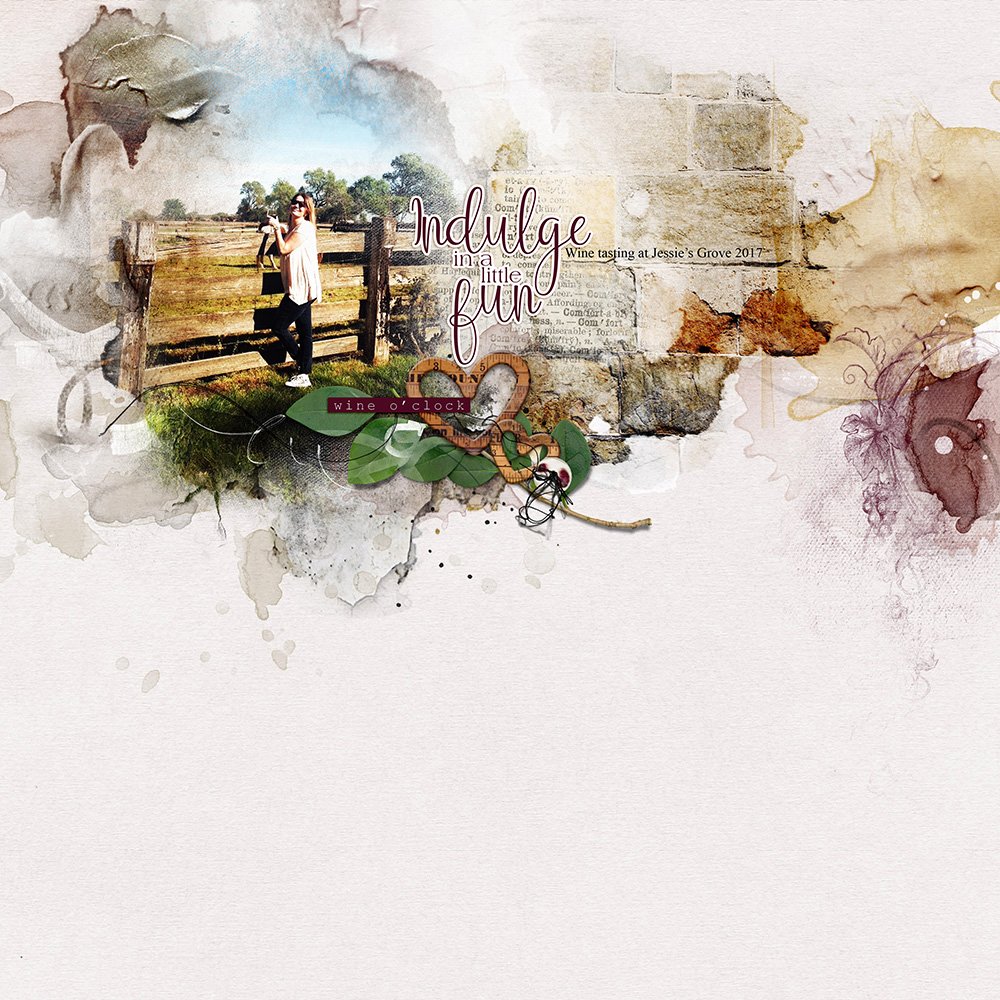 Hygge | Lindy
5. Stroked Titles
A Stroke Layer Style creates a border around the text which defines the title.
Notice how the white creates a thin layer of 'white space' between the text and it's background.
Lindy has also added a subtle Drop Shadow Layer Style to enhance the effect.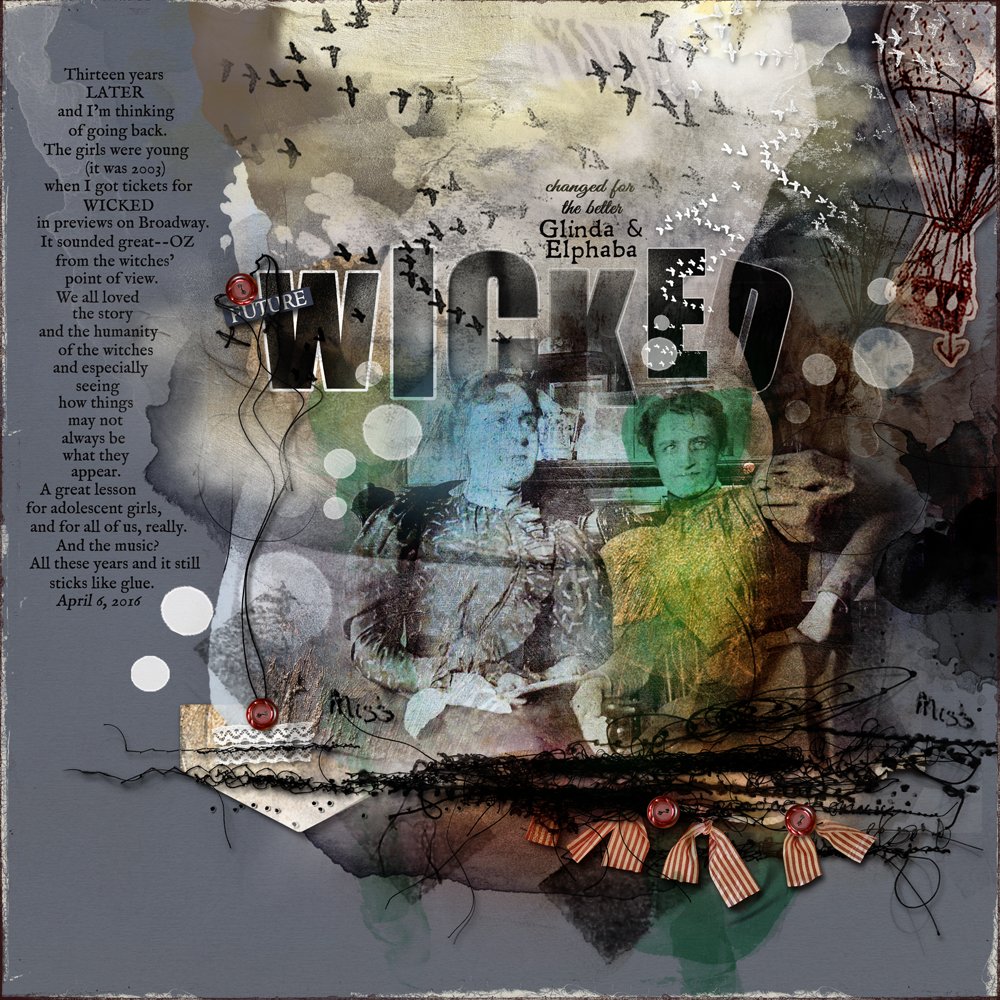 Wicked | Laura
6. Rotated Titles
Adjust the angle of words or letters in a title.
The variation creates variation through the unexpected, also known as TENSION.
Laura's letters are mostly perpendicular, with some subtle variation only – The last letter provides a departure from the norm and makes the title interesting.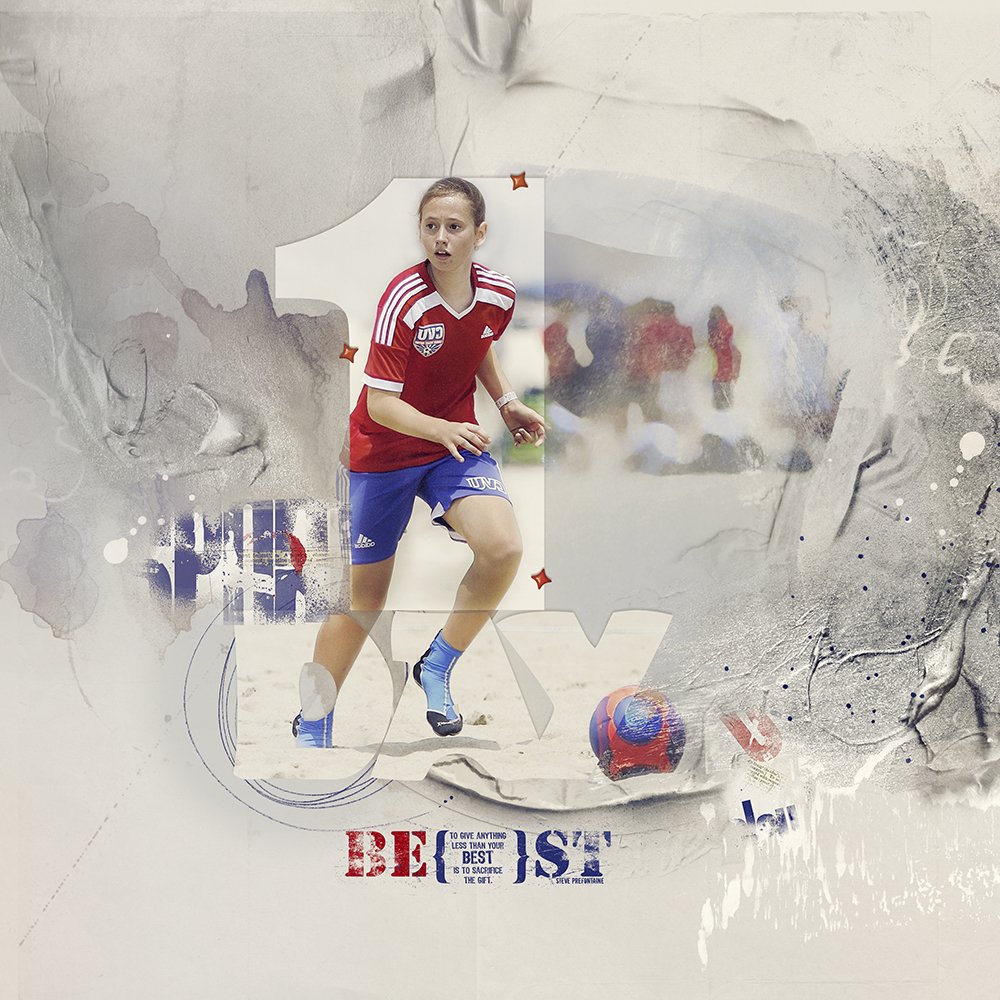 Be Best | Marianne
7. Clipped Titles
Clip your photos to text layers to create interesting masks for your images.
Rasterize and merge the layers to form larger shapes.
Love Marianne's use of color to lead the eye in her design.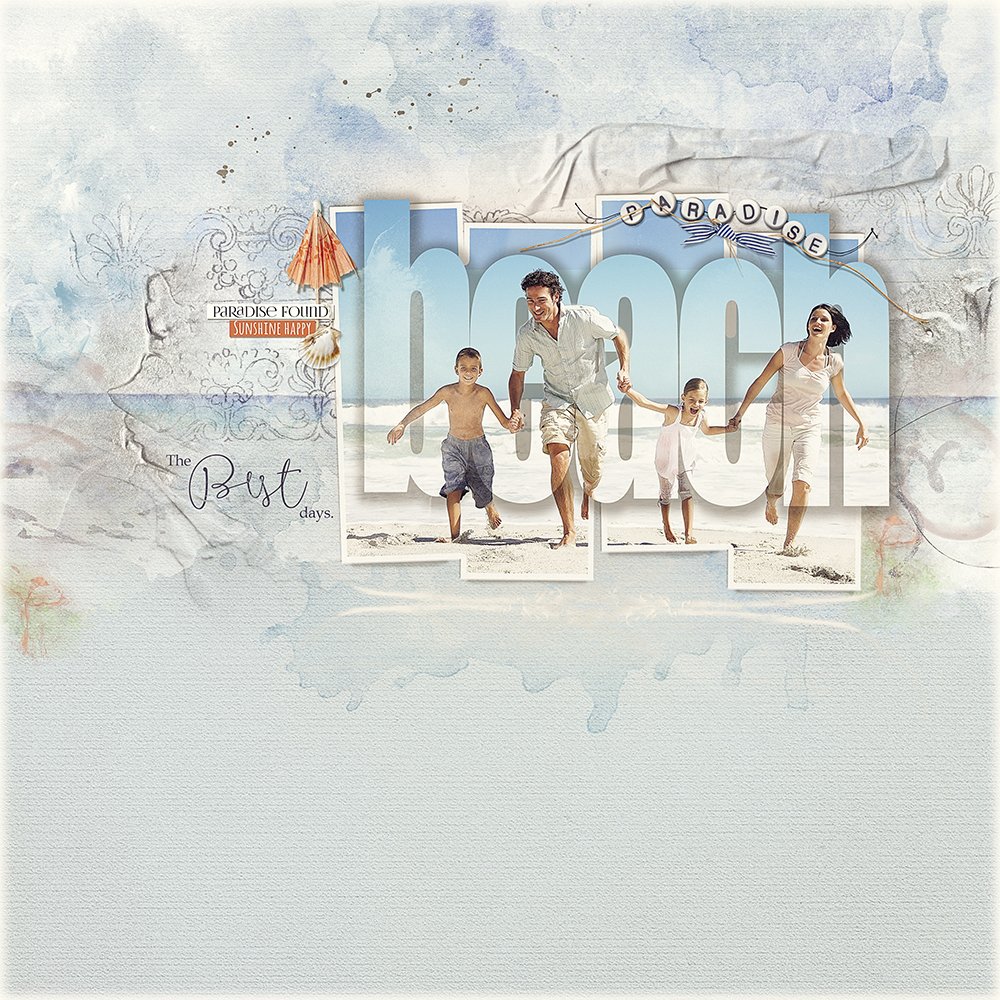 The Best Days | Marianne
8. Multi-Effect Titles
Apply multiple text effects to create more complex titles.
Notice how Marianne has applied Blending Modes, in conjunction with Layers to her various text elements to create a cluster title.
Marianne will be back next week with a tutorial for creating a similar effect in your own layout.
In Summary
Apply 8 Ways to Create an Artsy Titles to enhance your digital scrapboopking an artistry layers.
Try them one at a time, then layer them up to create more complex titles.
Did you you find this helpful?
Post your layouts showcasing some of these techniques and please share this post using the social media channels below.