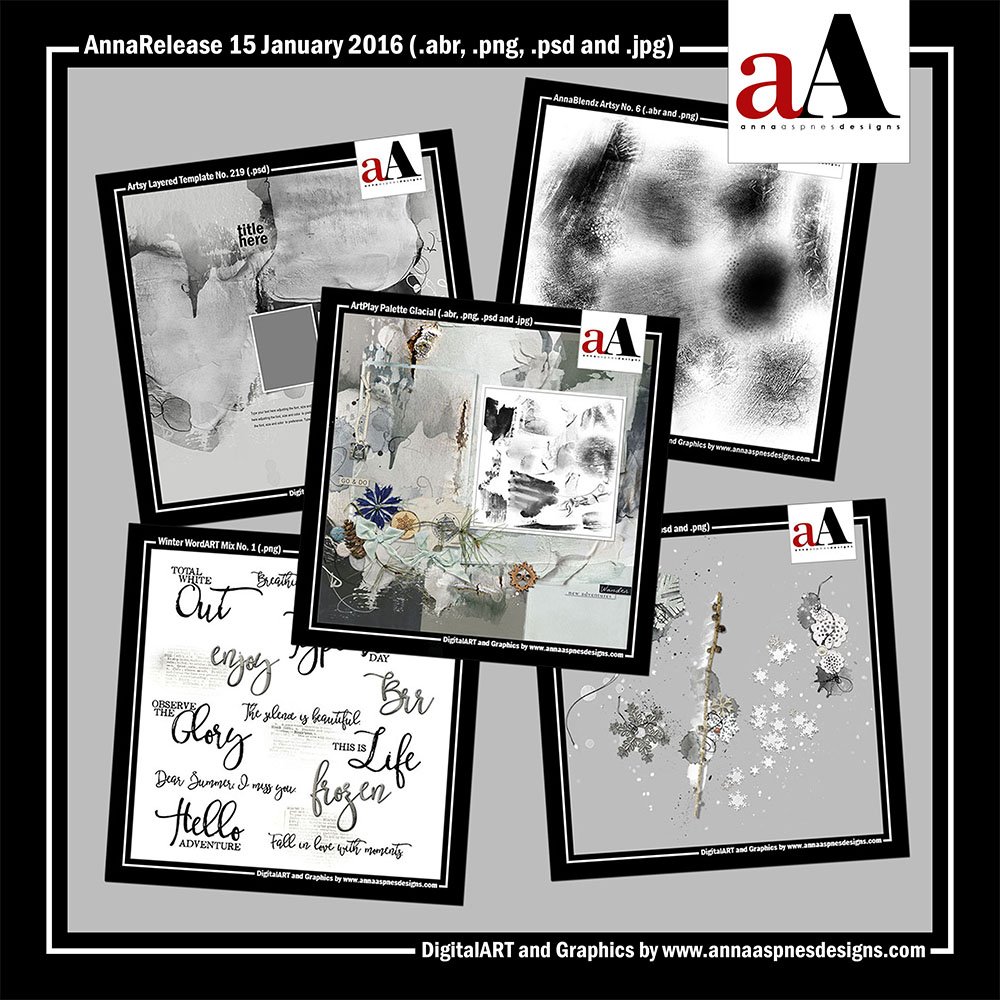 The Details. NewART has arrived in the aA store.
Each of the 5 individual digital products is 20% off or available as a collection discounted by 44% through Friday January 22, 2016 at 9 am EST.
Background and Origins. This weeks release was a simple request from one of the team members. She provided a couple of photos with colors and imagery that suggests the great outdoors and a little winter weather, but I also think it would be great for travel, especially those Alaska trips North.
I hope you enjoy! Happy weekend.