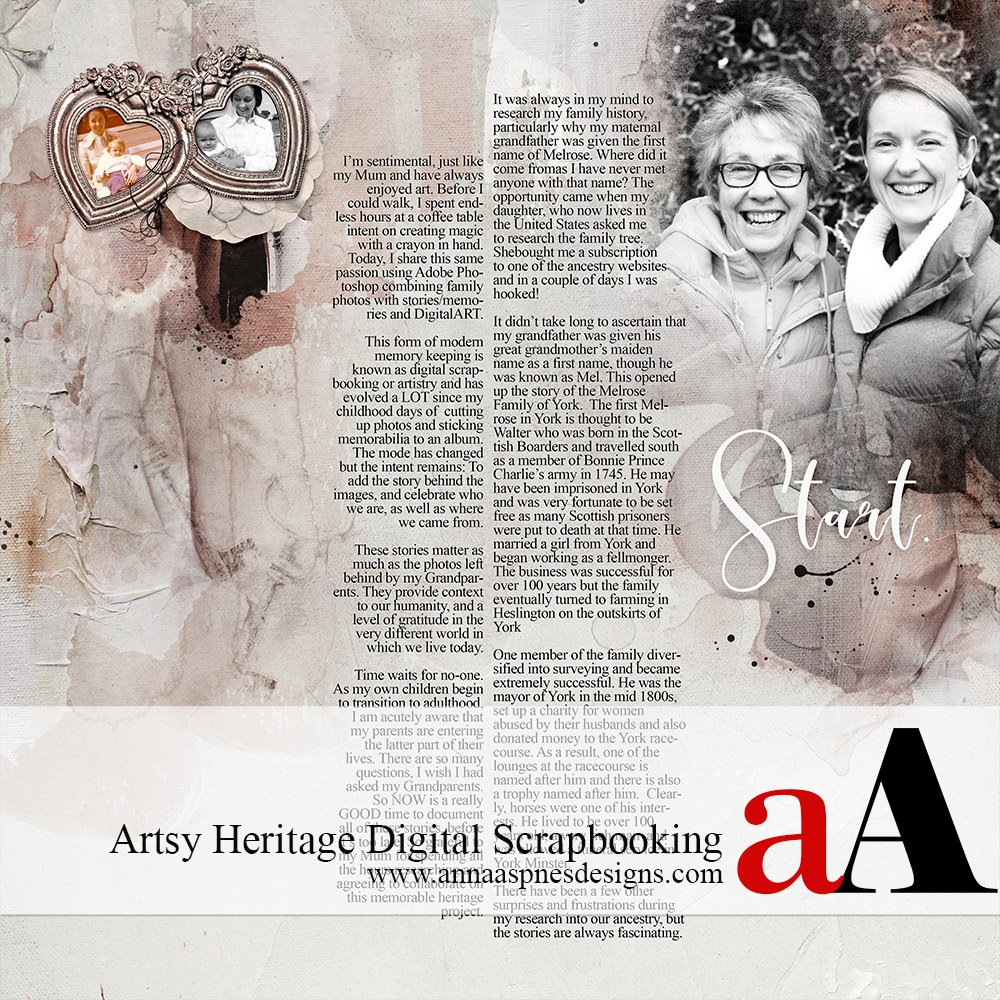 Today, I'm sharing about an artsy heritage digital scrapbooking project that I have been doing with my Mum since the beginning of the year.
Artsy Heritage Digital Scrapbooking
The New Project
This year the focus is heritage.
I believe there is a time and place for everything.
Last month, we were able to visit my parents at their new home in Northern Scotland.
During this time I happened across 52 Ancestors in 52 weeks.
The Perfect Match
I've been able to gather lots of 'old' photos, dabbling a little here and there with artsy heritage digital scrapbooking.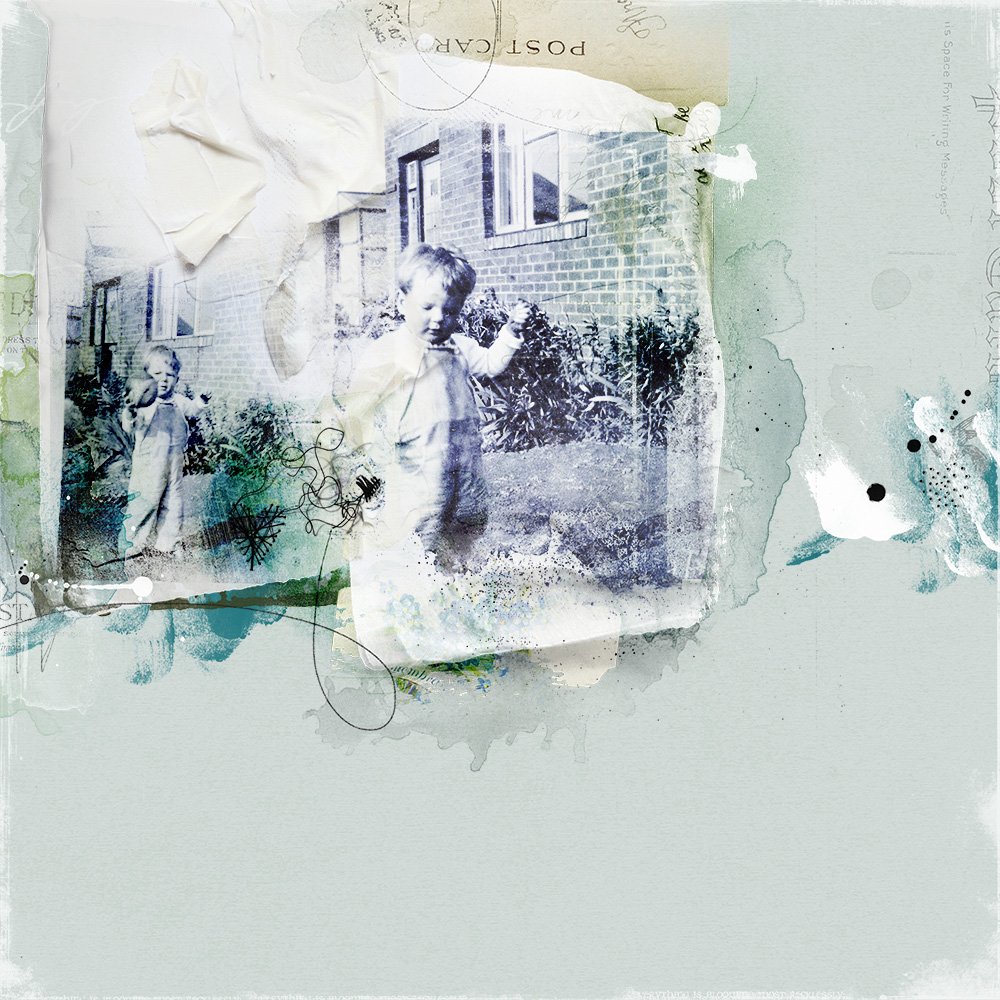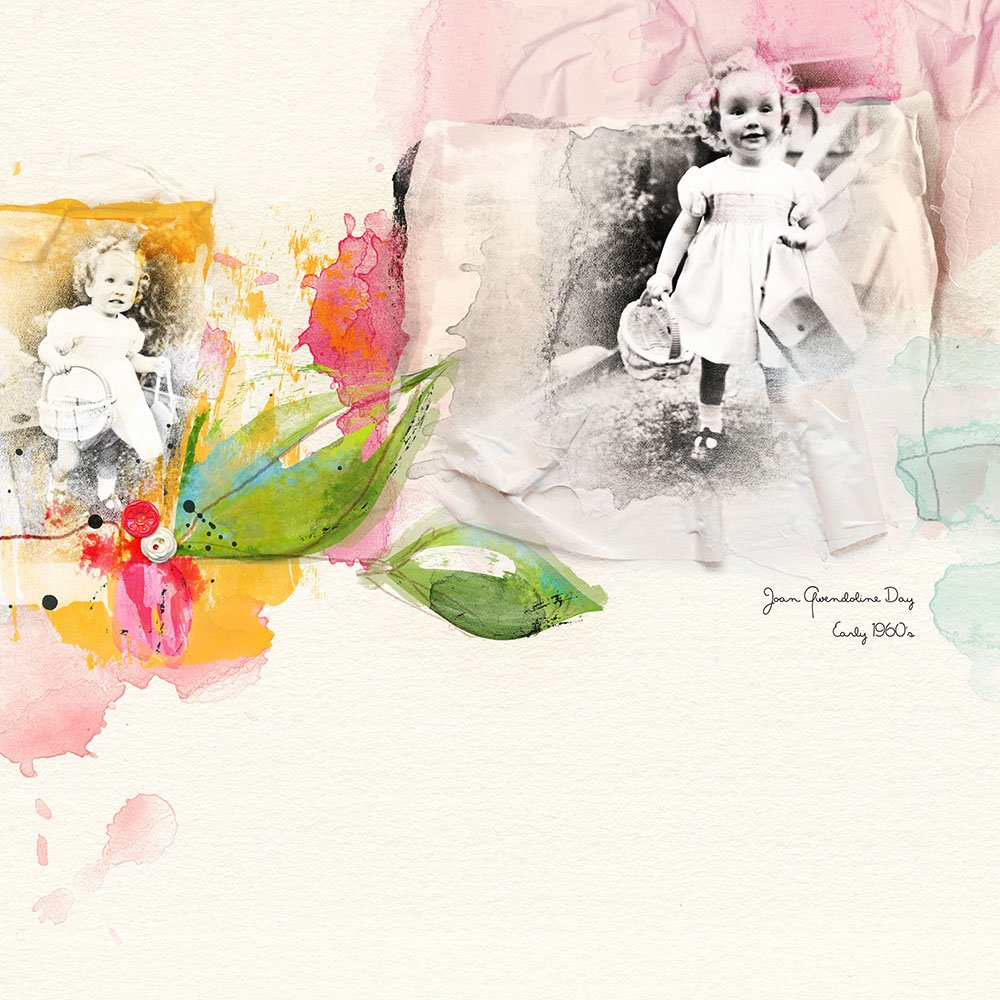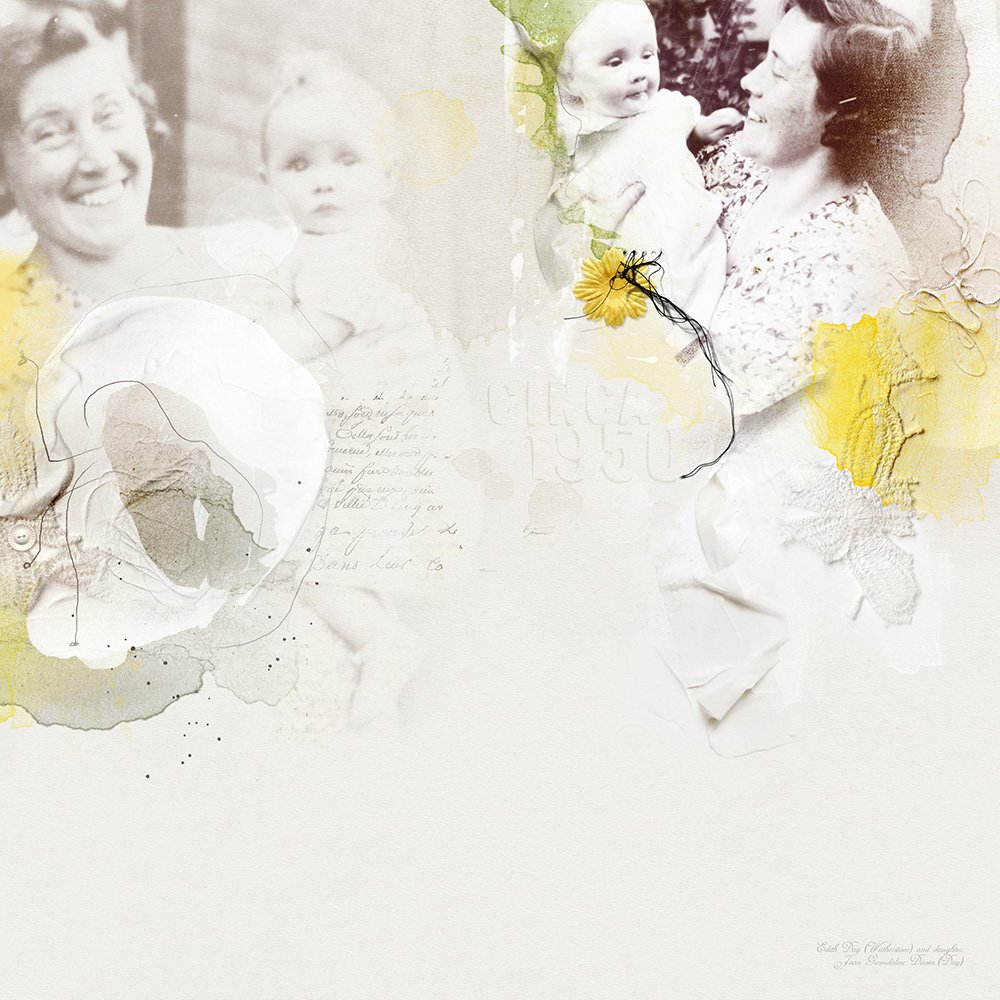 But these moments happened long before my time and so the stories are missing.
A few years ago, I purchased an Ancestry subscription for my Mum.
She has the interest, and researching our family history has kept her busy, and frustrated at times, during the winter months of her retirement.
The 52 Ancestors in 52 weeks project provided the perfect opportunity for us to collaborate.
Mum celebrated her birthday during our visit and I'm ever conscious that time waits for no-one.
We agreed that every week in year 2018:
Mum would provide a story, and images if available, based on the prompt.
I would create a layout in Photoshop using these materials.
The ultimate goal is to have a 52 page photo book at the end of the year.
The first page features a photo we took in her garden after we had decided to move forward with the project.
The Process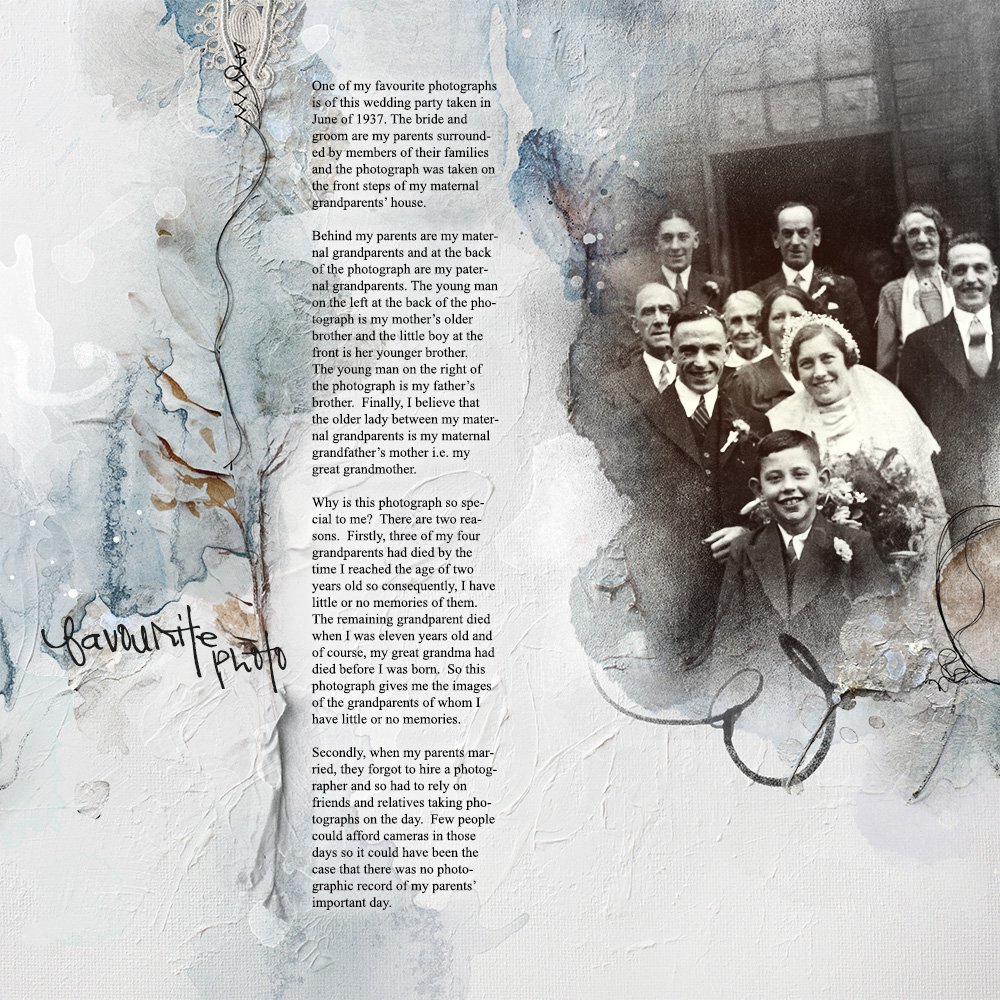 A plan or map is crucial to starting, and ultimately succeeding, in any project.
I talk about this a LOT in my Project Classes.
You have to know where you are going and what you are doing in order to make progress.
This is why I have not previously attempted a heritage project.
For me, the chronological approach is neither interesting, nor practical.
Just the thought of it is over-whelming, and uninspiring, if I'm honest.
Prompts provide the opportunity to tell more specific stories, as opposed to sharing just facts.
The use of prompts to guide my projects is familiar to my digital scrapbooking process.
And the bonus is that they're being provided for this particular project.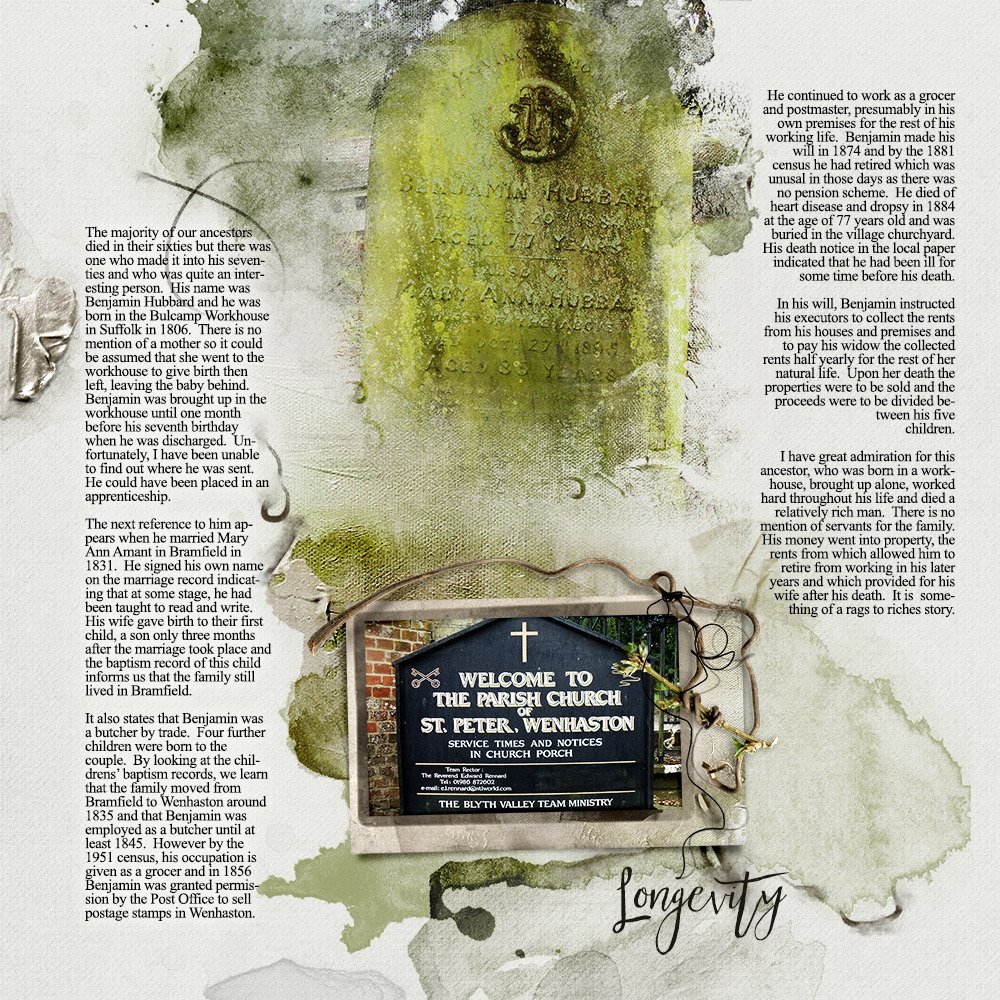 A plan also helps with the formatting and consistency of pages.
ALL my layouts are created at 12 X 12 inches, and then resized to 10 X 10 inches, for printing in a 12 X 12 photo book.
Both .psd files are stored for flexibility if I change my mind about my printed project.
The journaling is 13 pt in the 12 X 12 layouts, much larger than I like, but this reduces to just under 11 pt in the resized layouts.
The elements are also resized individually to maintain scale.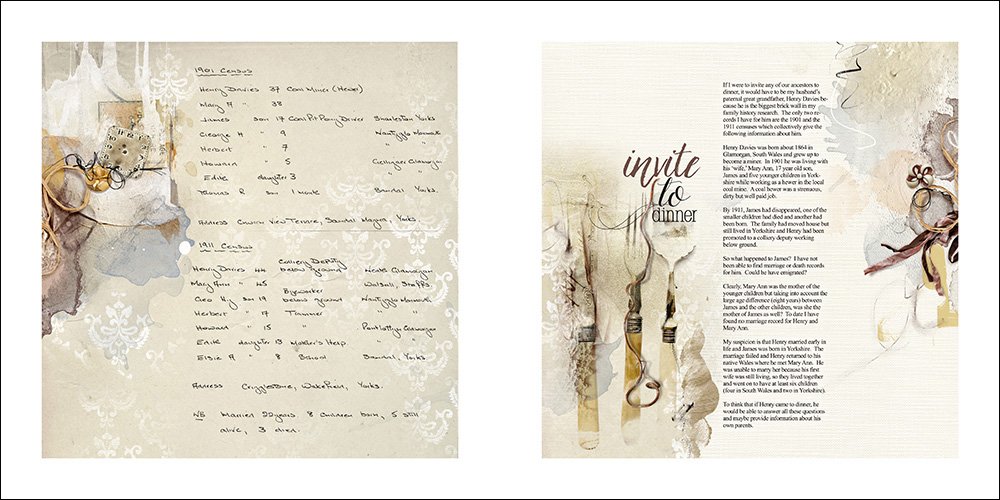 The 10 X 10 layouts are then paired in a double-page format.
The white 1 inch border has 2 functions:
Provides separation between 2 unrelated pages.
Accommodates the bleed area for printing.
The Challenges
There are ALWAYS challenges in every project regardless of your experience.
1. The Journaling
There is a LOT of it and I'm not used to that.
Making the words fit in an aesthetically pleasing fashion is proving to be tricky.
Especially on a canvas that is 2 inches smaller than usual.
The journaling is the foundation of the page and therefore the priority.
I take the stance, that you cannot have your cake and eat it, therefore sacrifices have to be made.
I could create a double-page for each prompt but then this would result in a photo book with up to 104 pages.
2. Photo Scarcity
What? No Photos?
There were fewer photos back then.
This means, you can use your creative license to support the stories that lack photos.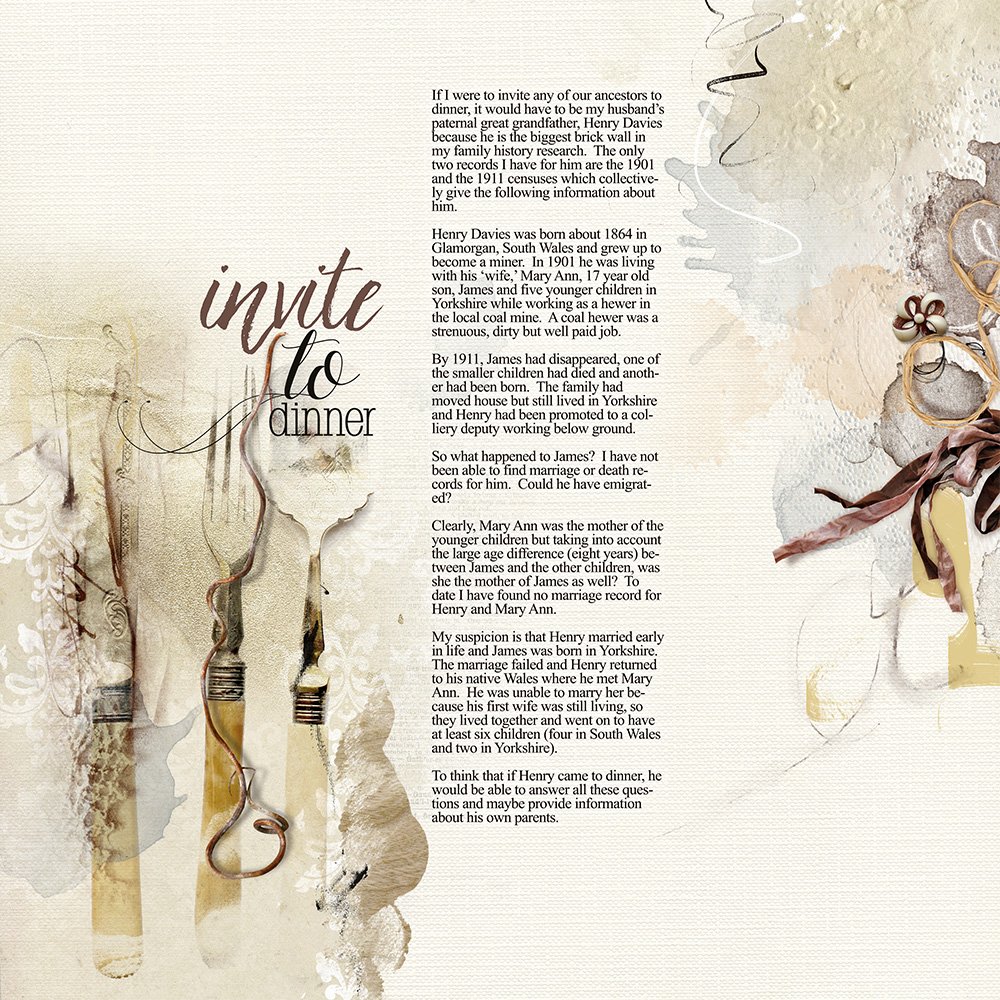 Use aA DigitalART to add imagery to your layouts.
Employ the use of fonts and text in your compositions.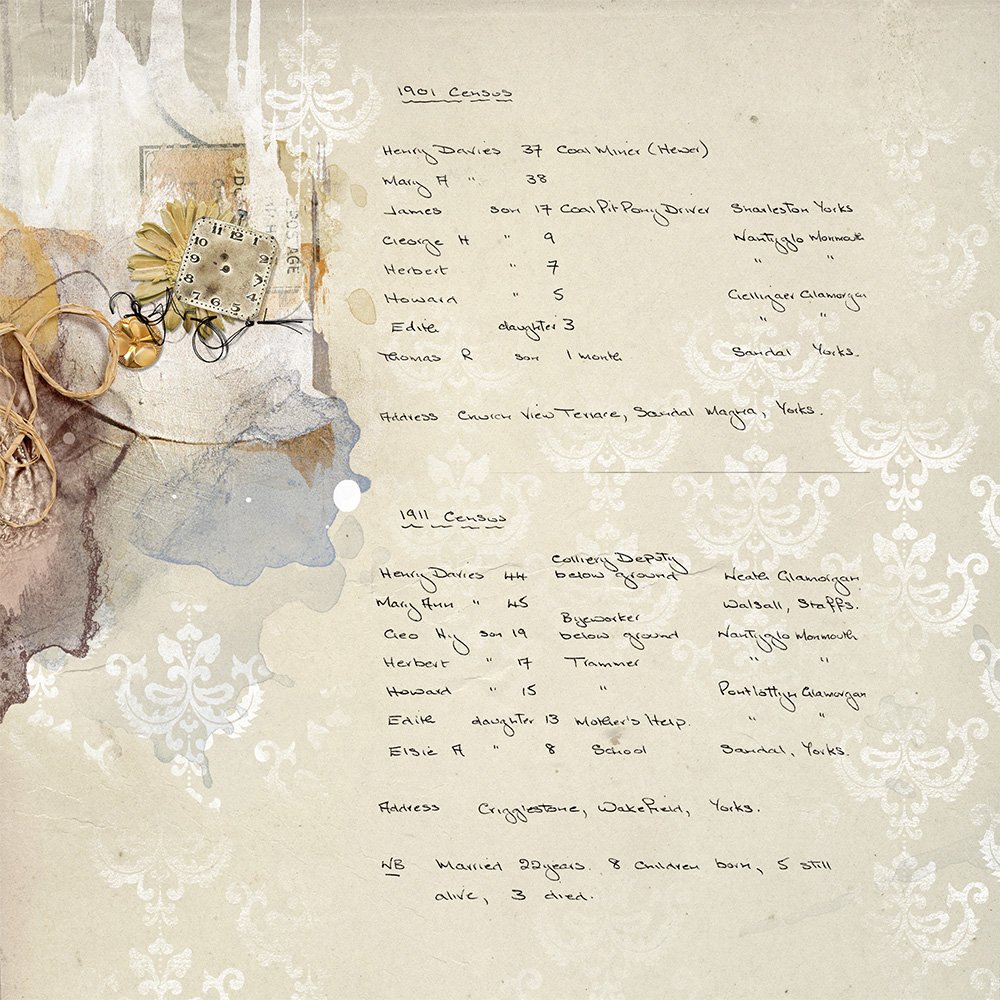 Add a touch of handwriting or ephemera.
The Verdict
We're making the digital artistry magic happen one page at a time.
This artsy heritage digital scrapbooking project is by no means perfect.
Nor is it's completion guaranteed.
The progress is nevertheless real, and is what is driving the momentum.
We just completed our 7th page and are working according to plan.
You never stop learning in your digital scrapbooking and artistry, no matter who you are.
Along the way I am:
Experimenting
Observing
Assessing
Tweaking
Modifying
The aim is find what you like and then do more of it.
And hopefully in less time.
Are you currently working on an artsy heritage digital scrapbooking project? What prevents you from starting one and staying on track?
I'd love to have a conversation in the comments below.