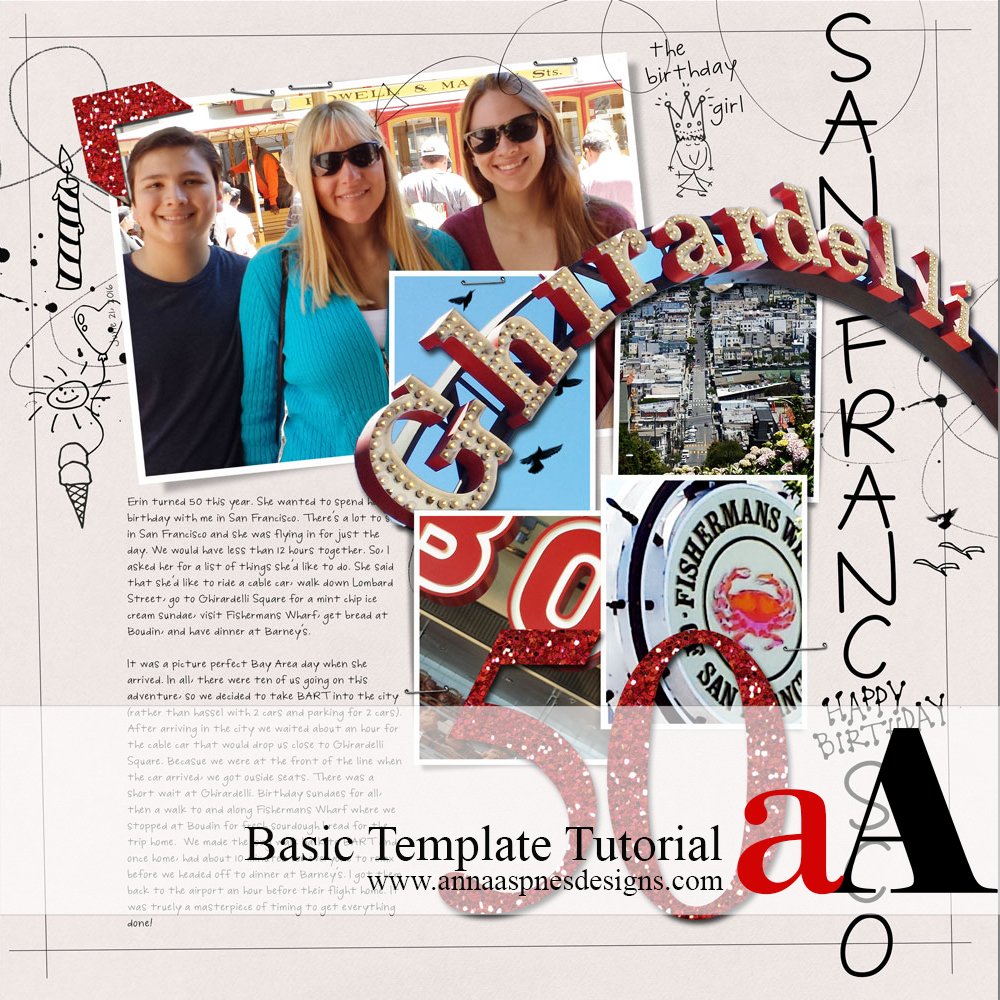 In August, we will feature tutorials on different ways to use Templates from the Anna Aspnes Designs store. Creative Team Member, Adryane is kicking off the series by getting back to basics with her techniques for a basic template tutorial in Adobe Photoshop.
Back to Basics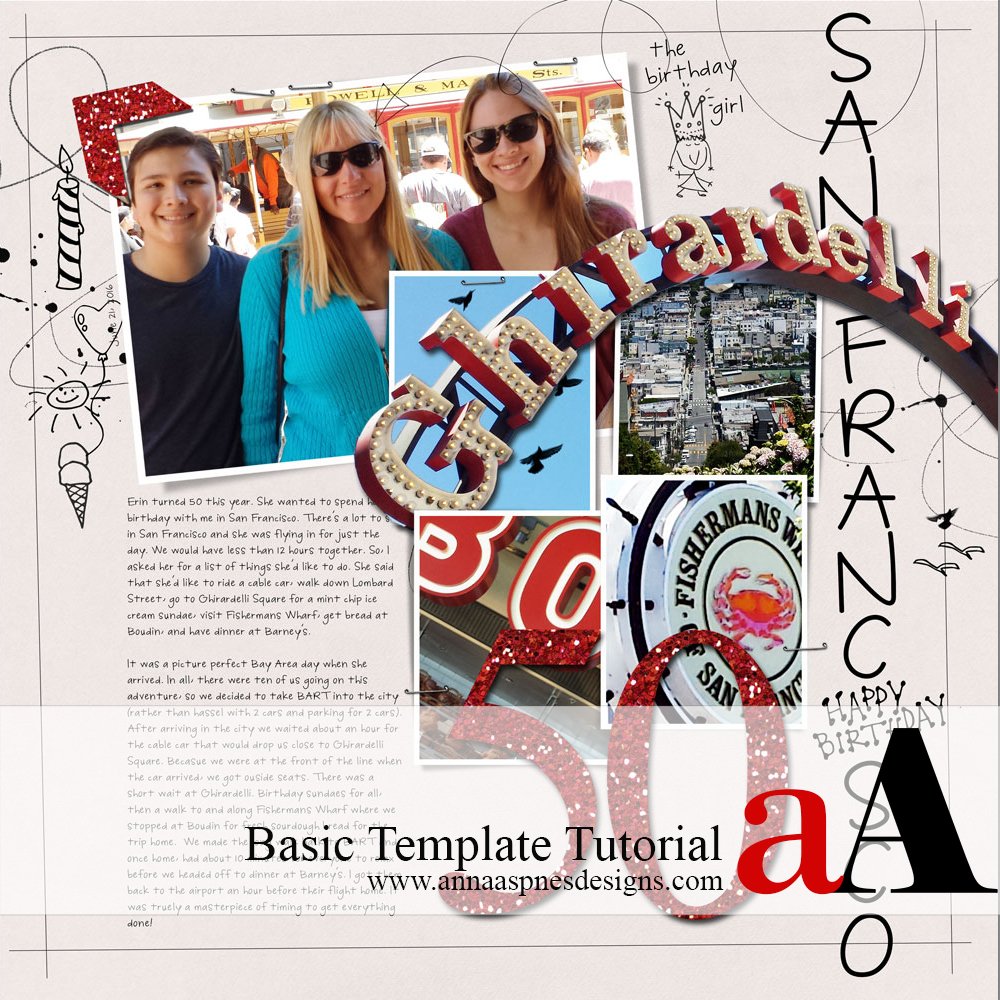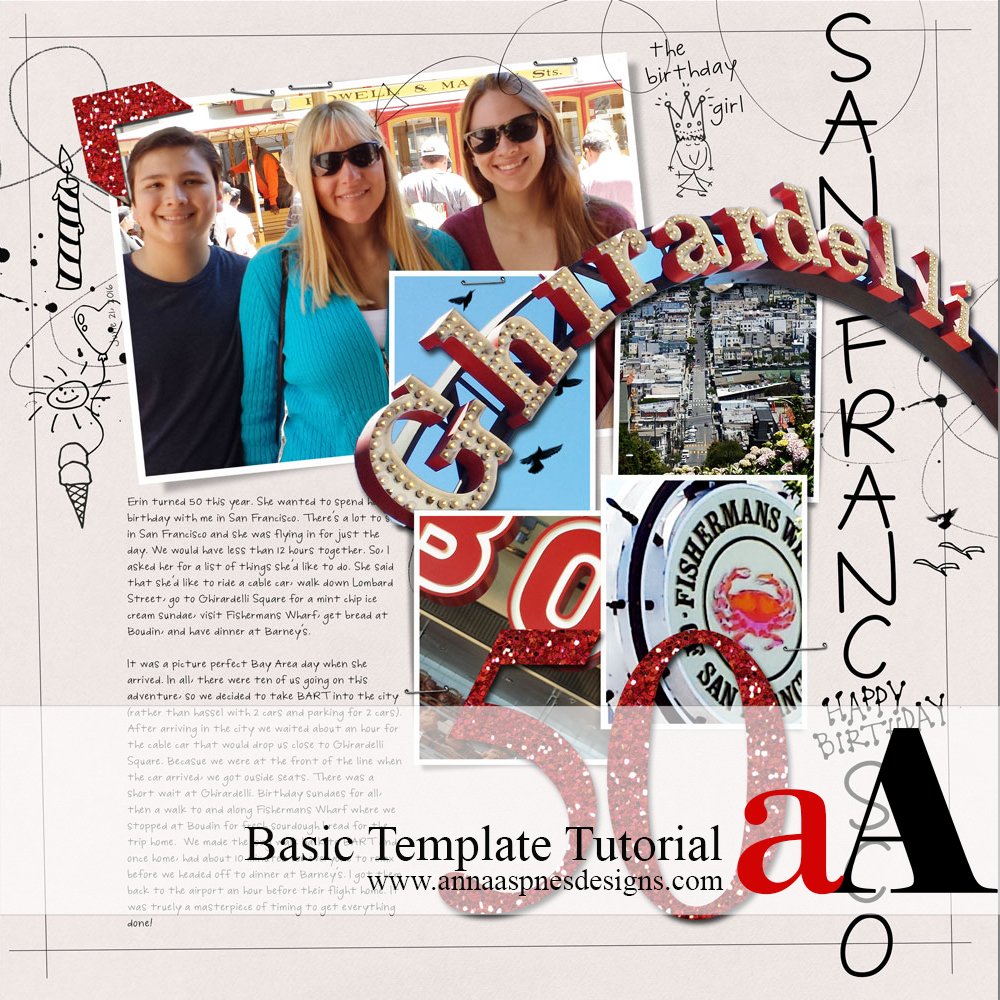 Basic Template Tutorial
How long has it been since you made a page with just your photos and a story? A long time?
Well, it's time to get back to basics and one of the best places to start is one of the many Templates in the aA store.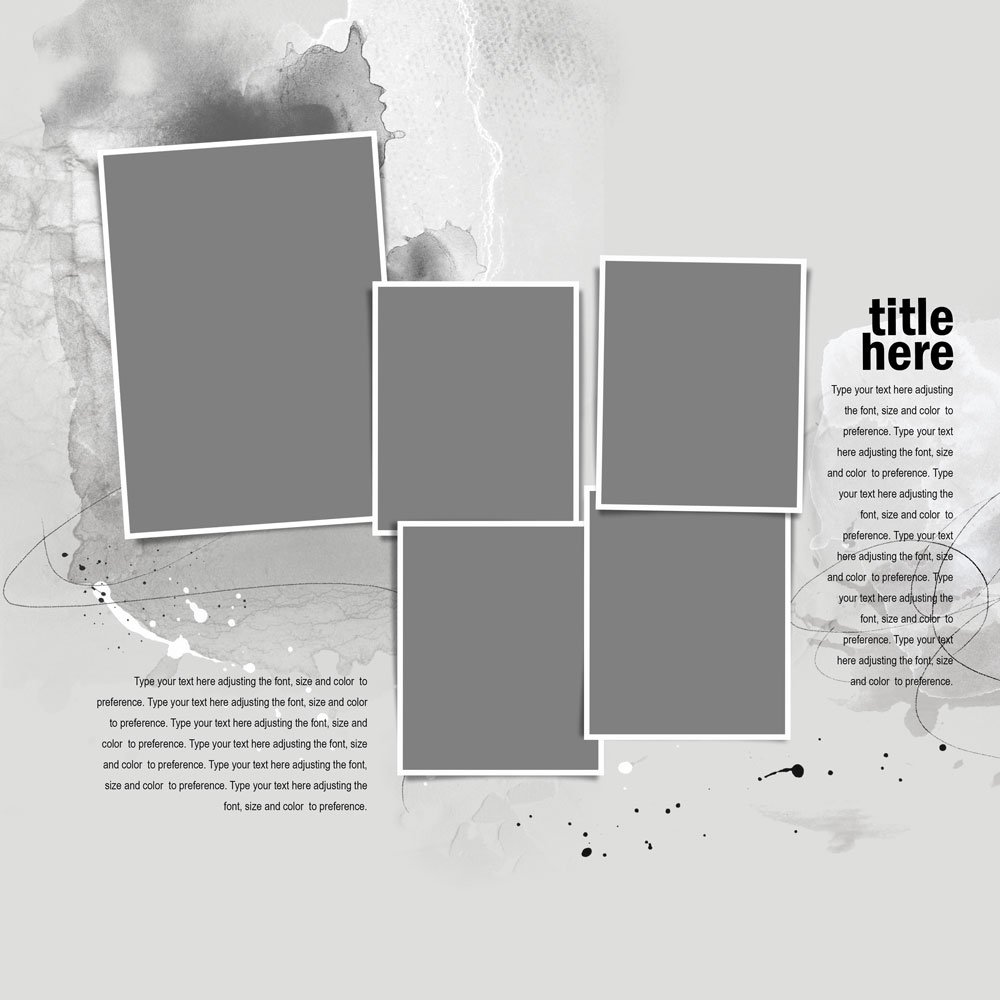 1. Choose your photos. I had five photos that I wanted to include on my page. I wanted the focal photo to be larger than the detail photos. I looked through my templates and found Artsy Layered Template No. 151.
2. Open the Template in a New Document. I opened the template in a new document. I turned off all of the layers except for the photo layers.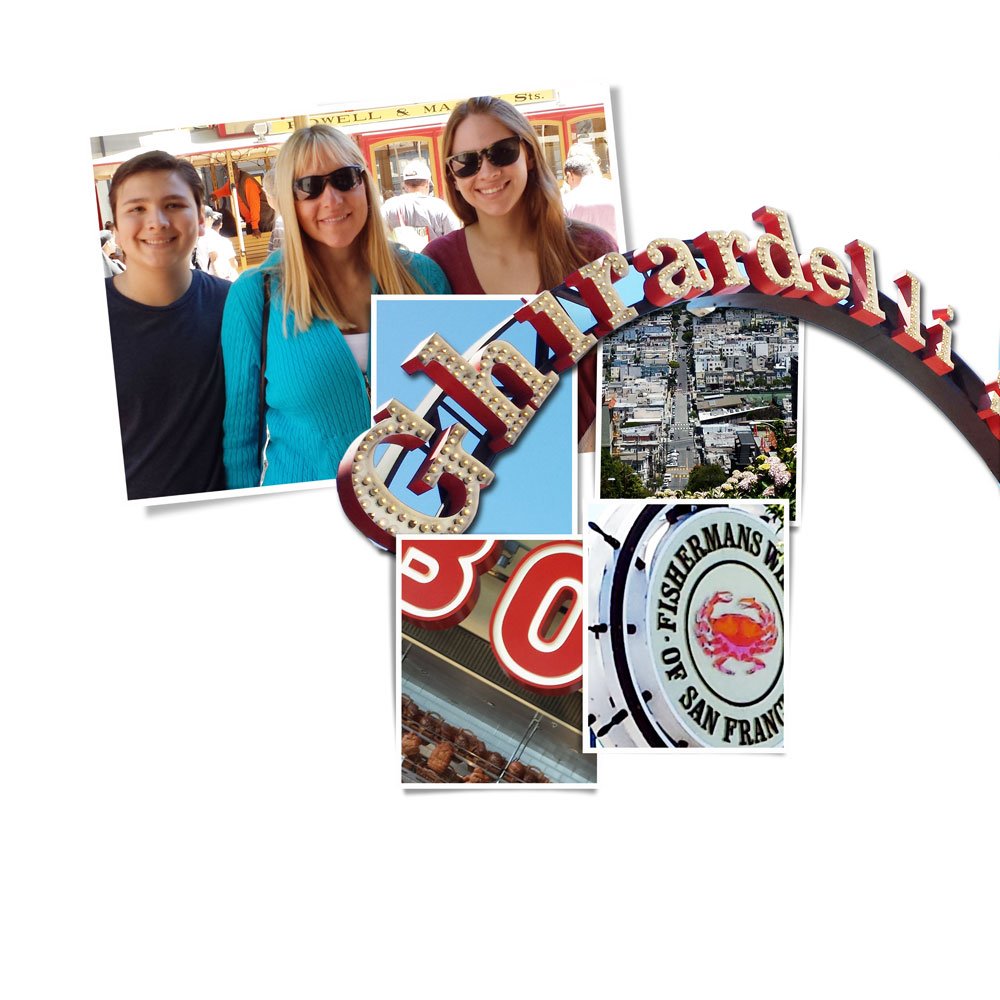 3. Clip Photos to Masks. The template contains a "mask" layer for each of the photos. I clipped my photos to the various masks (Ctrl+Alt+G). After clipping the photos to the masks, the photos were resized to fit the masks better. I had to enlarge the mask, shadow, and frame layers for the focal photo.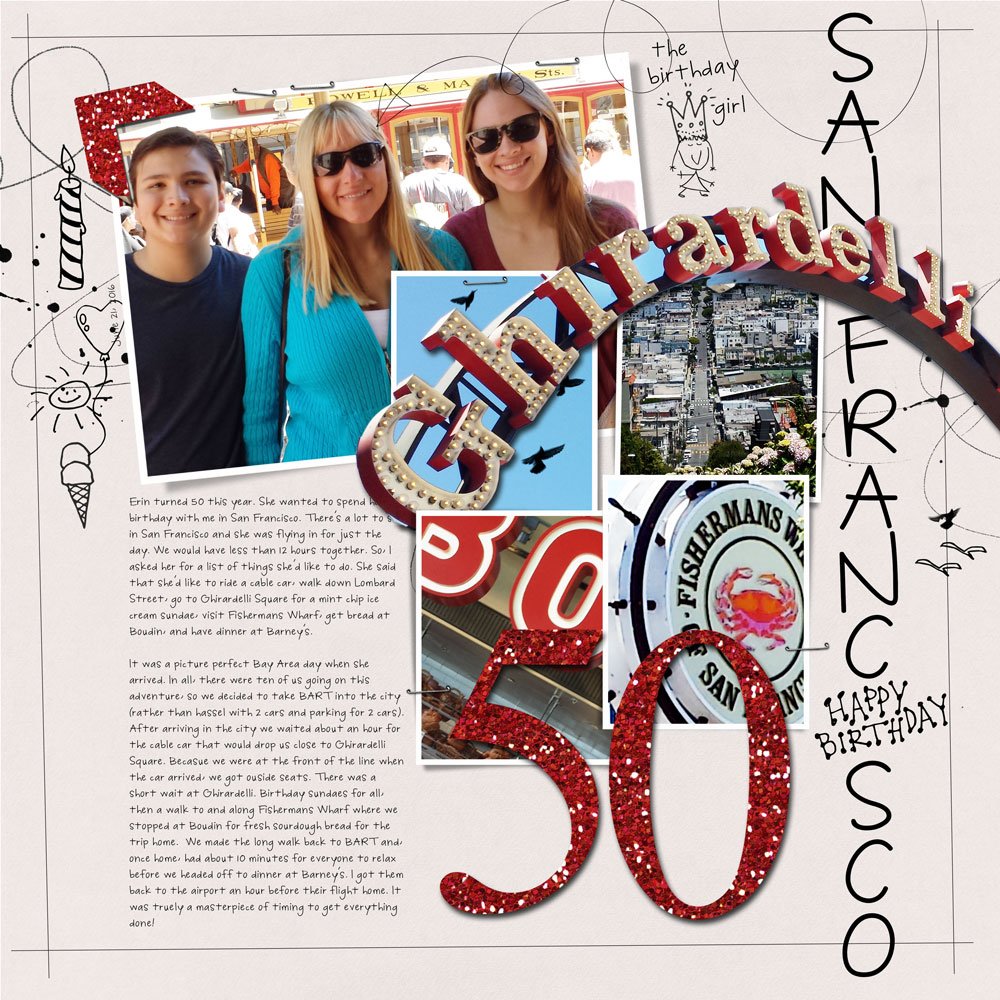 4. Tell the Story. Once the photos were in place, I added the journaling. Whether you love to journal or not try to write something, even it's just a few details! I have so many old photos without stories. All the names and details are lost. I want the people who look at my pages to know the basics.
5. Finish. I turned on the artstroke and splatter layers that are part of the template and added some doodles using a font.
Note: I could have given this page an artsier look simply by turning on and recoloring the paint layers that come with the template.
Click on the above photos for additional process notes and Anna Aspnes Digital Designs supplies used.