In May, we will be sharing tutorials for using Blending Modes with products found in the Anna Aspnes Designs store. Creative Team Member, Adryane is kicking off the series by sharing her techniques for blending vintage photos in Adobe Photoshop.

I am working on a heritage project. Many of the images are black and white with backgrounds that have been overexposed or "blown out." Their overexposure makes these photos excellent subjects for blending over artsy backgrounds because there is no need for extensive extraction work.
Blending Vintage Photos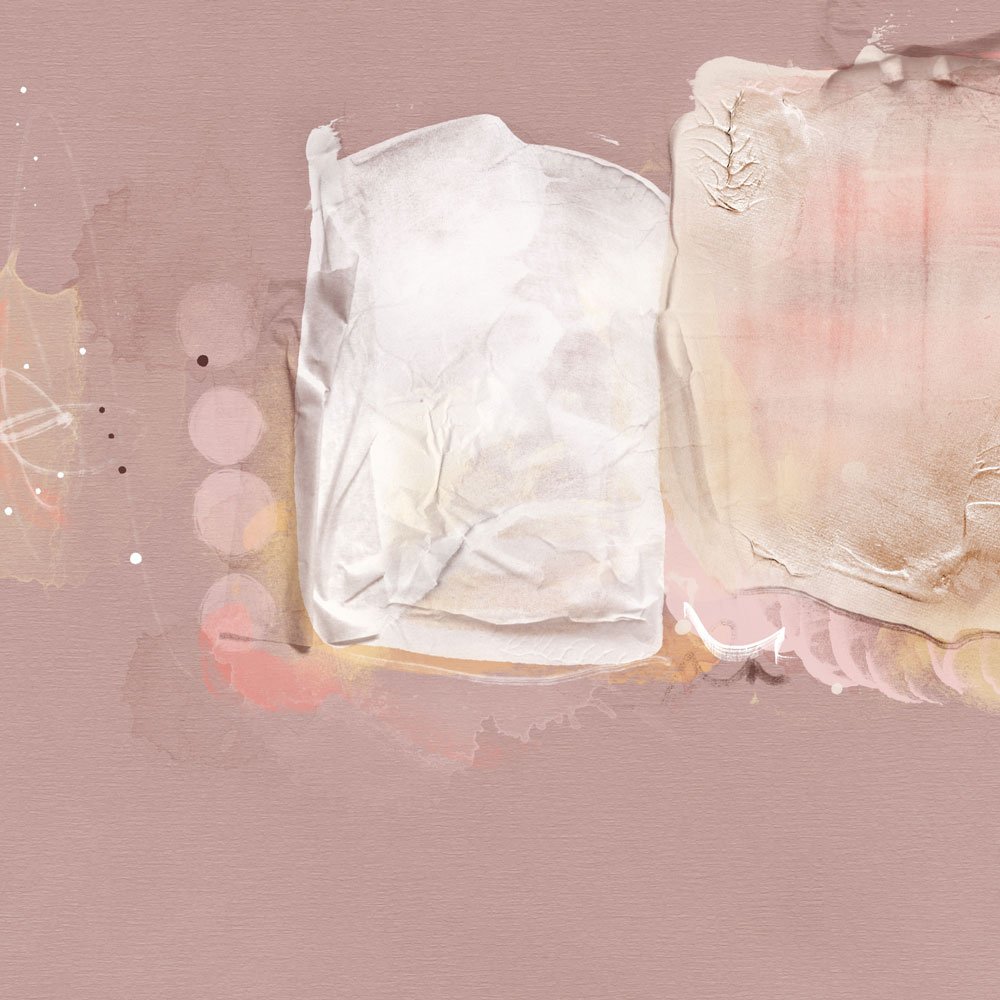 1. Choose an Artsy Paper. I try to choose an Artsy Paper that has the same orientation as my photo.  In Kerouac, I was working with a strong vertical image, so I chose ArtsyPaper No.4 from ArtPlay Palette Sunkissed. The Artsy Paper had two good sized vertical spaces that would provide a nice place for the people in my image to rest.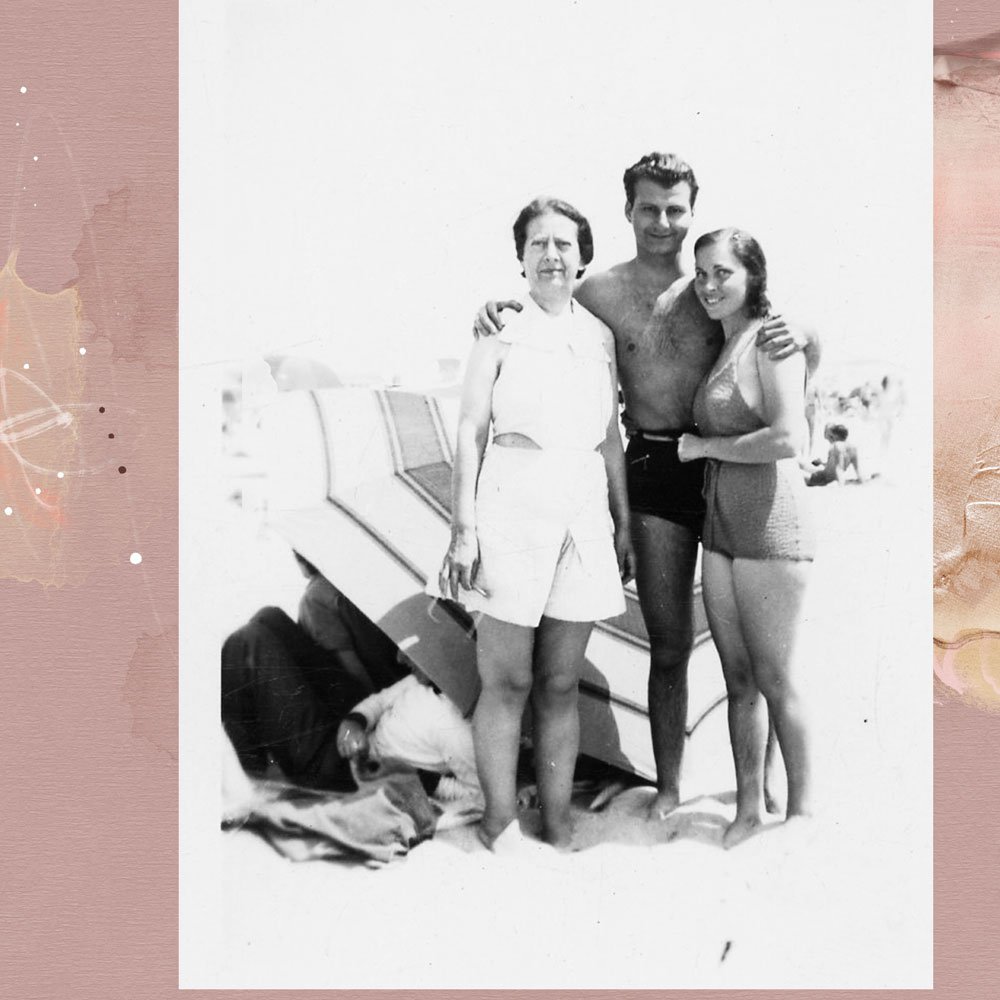 2. Place Image. Using the Move tool, place your image on a layer above the Artsy Paper. Because you will be blending your image over the Artsy Paper, the paper will be visible through the image. As a starting point, I try to have faces over lighter areas of the paper so they won't be obscured when blended.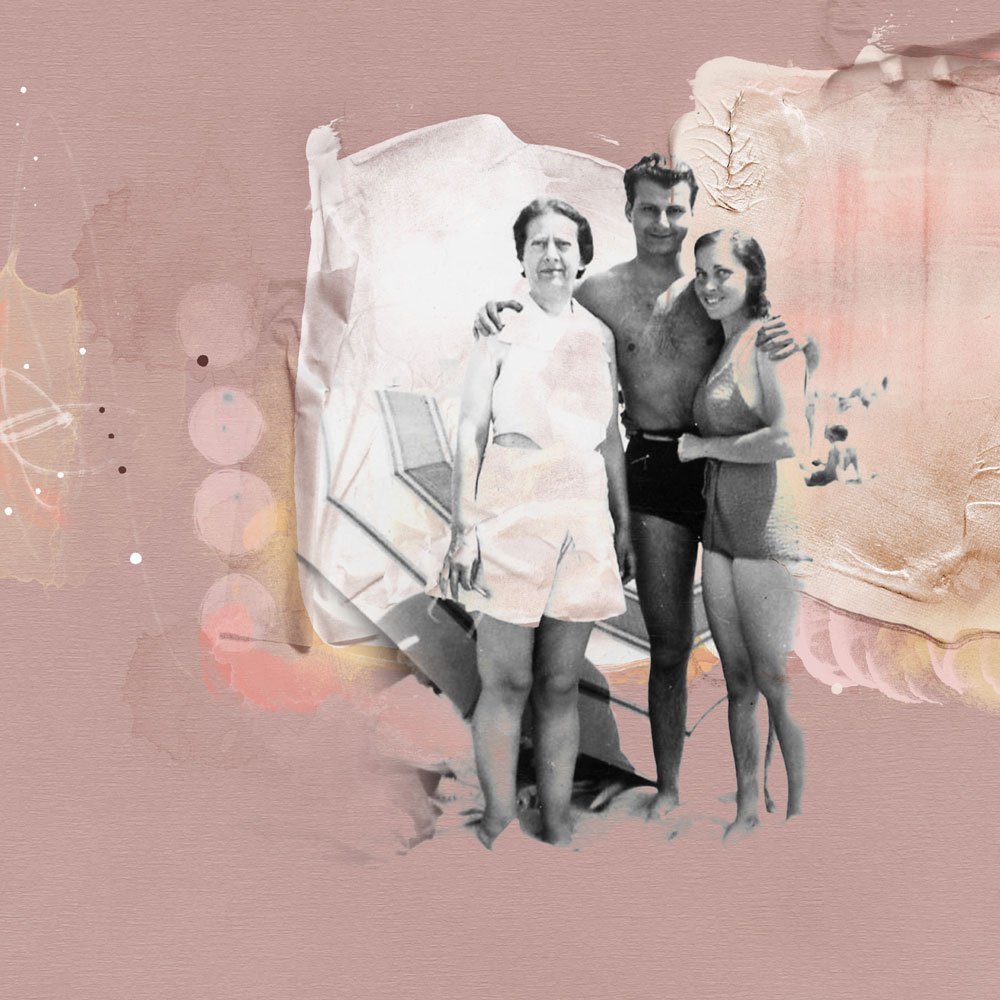 3. Blend the Image. Set the Blending Mode on your image to Darken. You should see the white areas of the photo disappear. If, after blending, there are areas of your photo that are not showing up well—for example, you see a splatter from the Artsy Paper showing through a face—you can fix it! Add a new layer under your photo and with a soft, round brush paint white or another light color over the areas you want to see more clearly.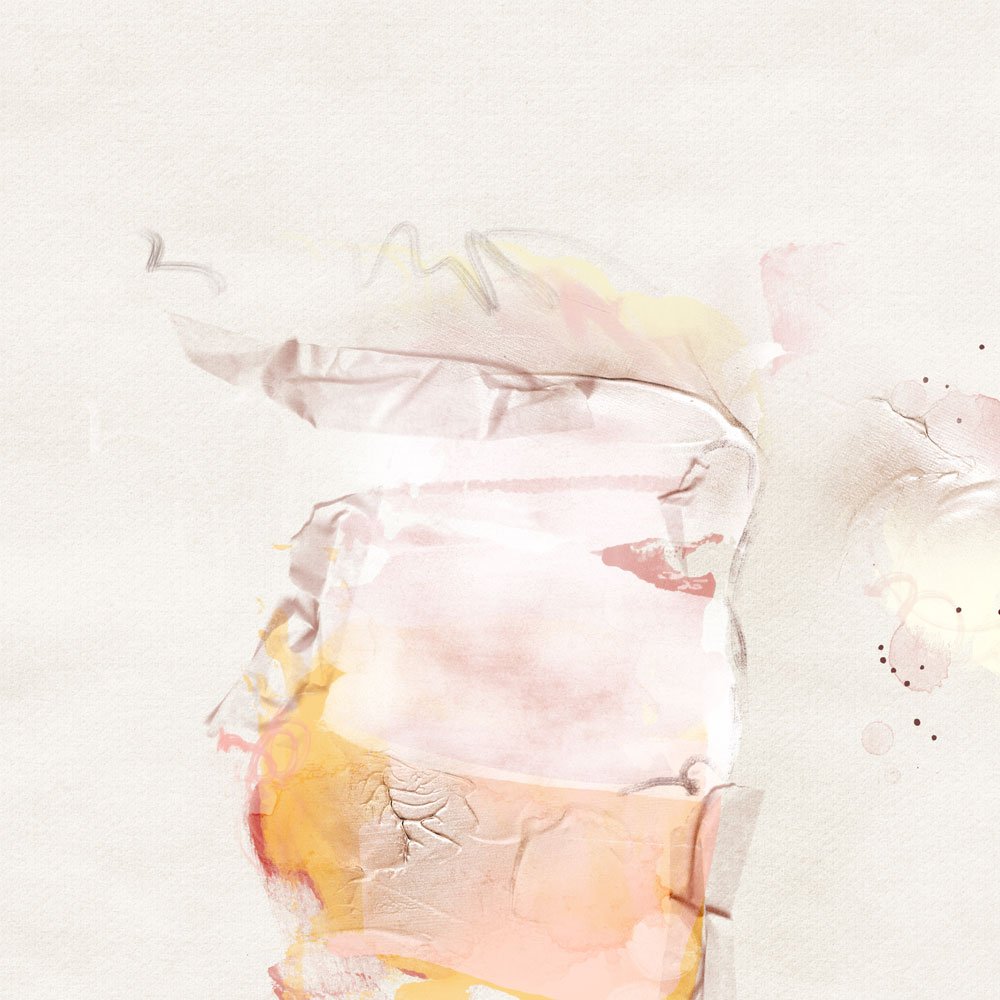 4. Adjust Color. I wanted Kerouac to feel like a bit of sunshine. When I was done blending the image, I felt the basic color of the page was too dark but I didn't want to disturb the placement of the image. To lighten the page, I took ArtsyPaper No.2 from ArtPlay Palette Sunkissed and placed in on a layer over ArtsyPaper No.4.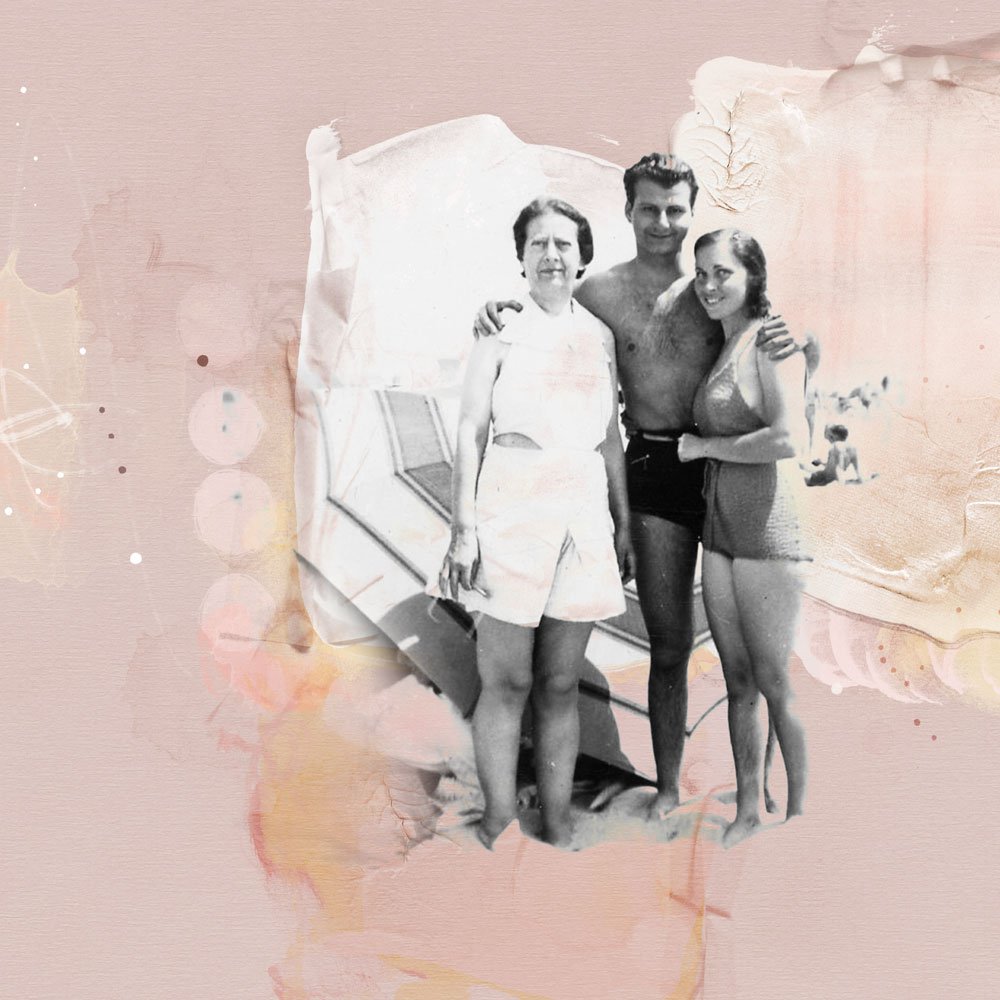 I rotated the paper 180 degrees and set the Blending Mode to Soft Light.  Additional warming was done using a soft color overlay that was applied as a final layer to complete the page.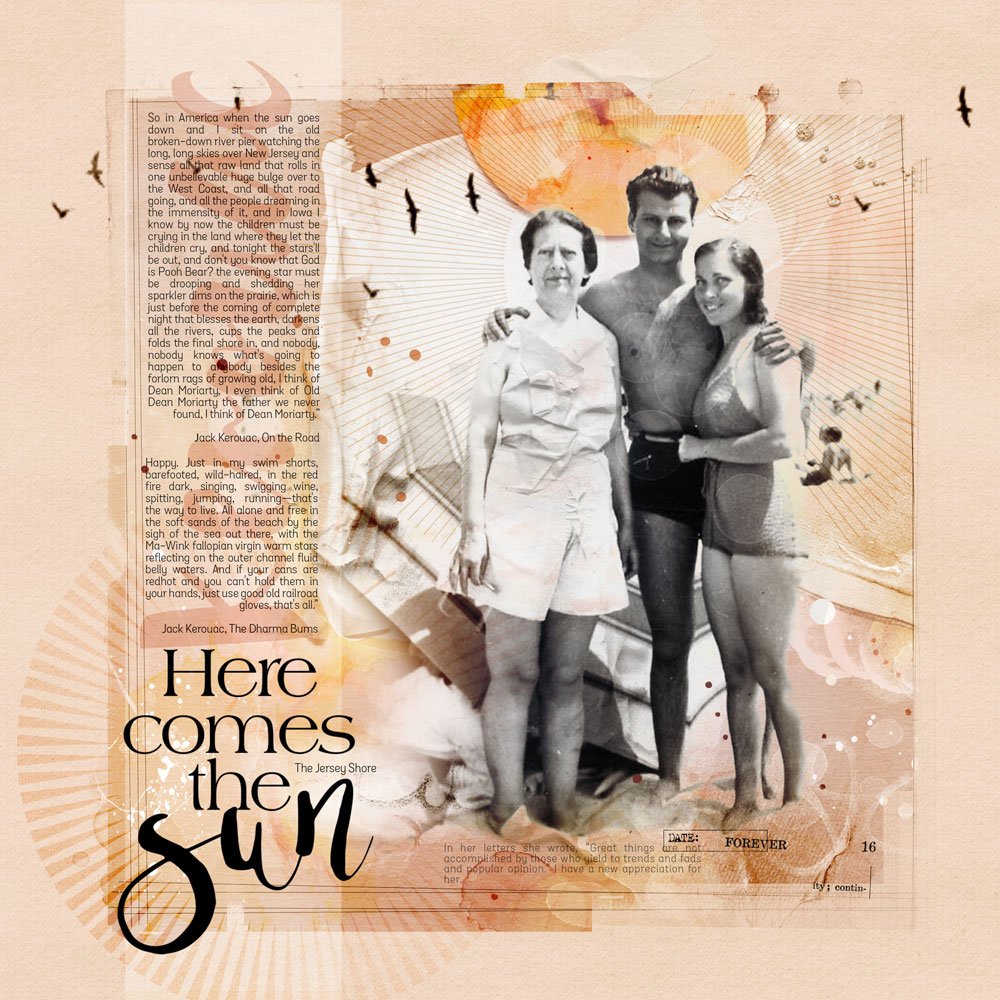 Click on the above photos for additional process notes and supplies used.