Today, special guest Artist, Nancy Morin shares her process for creating artsy sports pages with Anna Aspnes Designs.
Big thanks to Nancy for allowing us to share her artistry.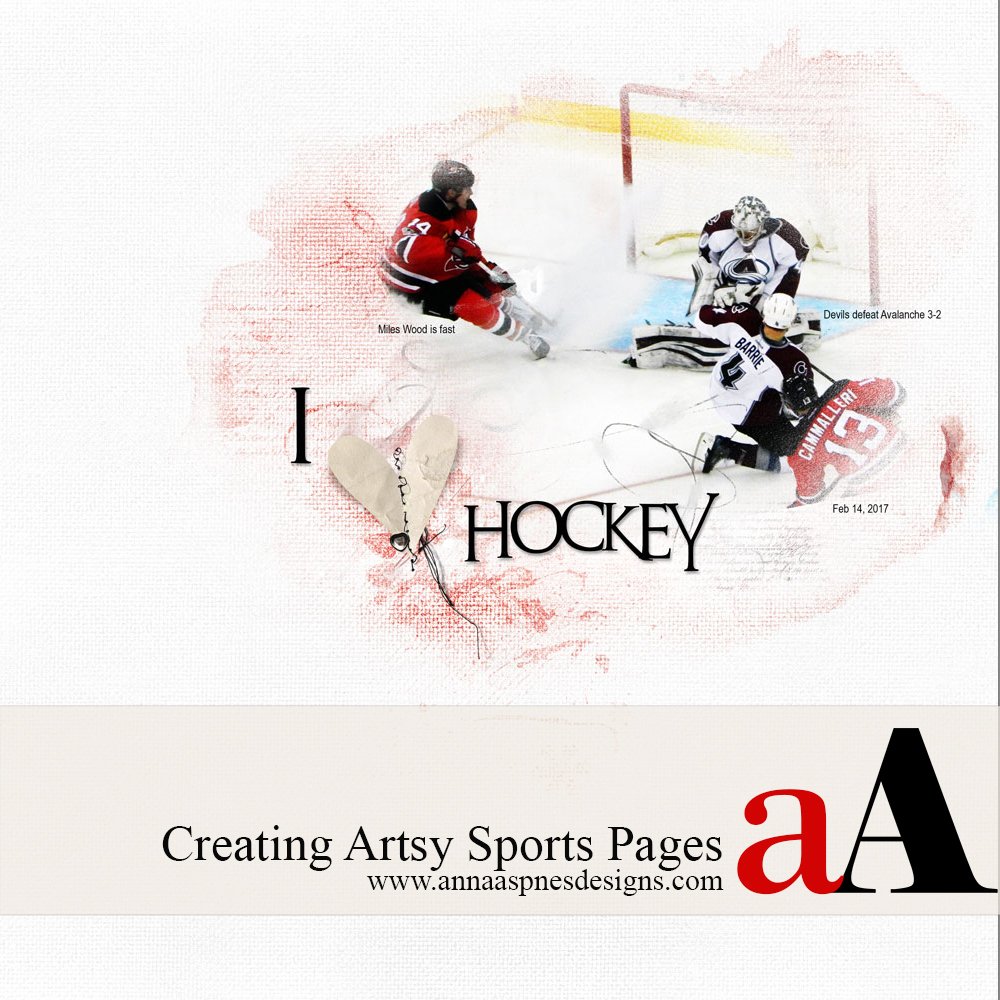 Creating artsy sports pages had always been something I longed to do, but it was not until Anna Aspnes Designs came to Oscraps, that I saw how photos could be turned into art.
Thanks to the aA Creative Team Members for sharing their techniques, I felt maybe sports pages could be artsy. I found that creating an artsy sports page is really no different to creating any other digital artistry layout.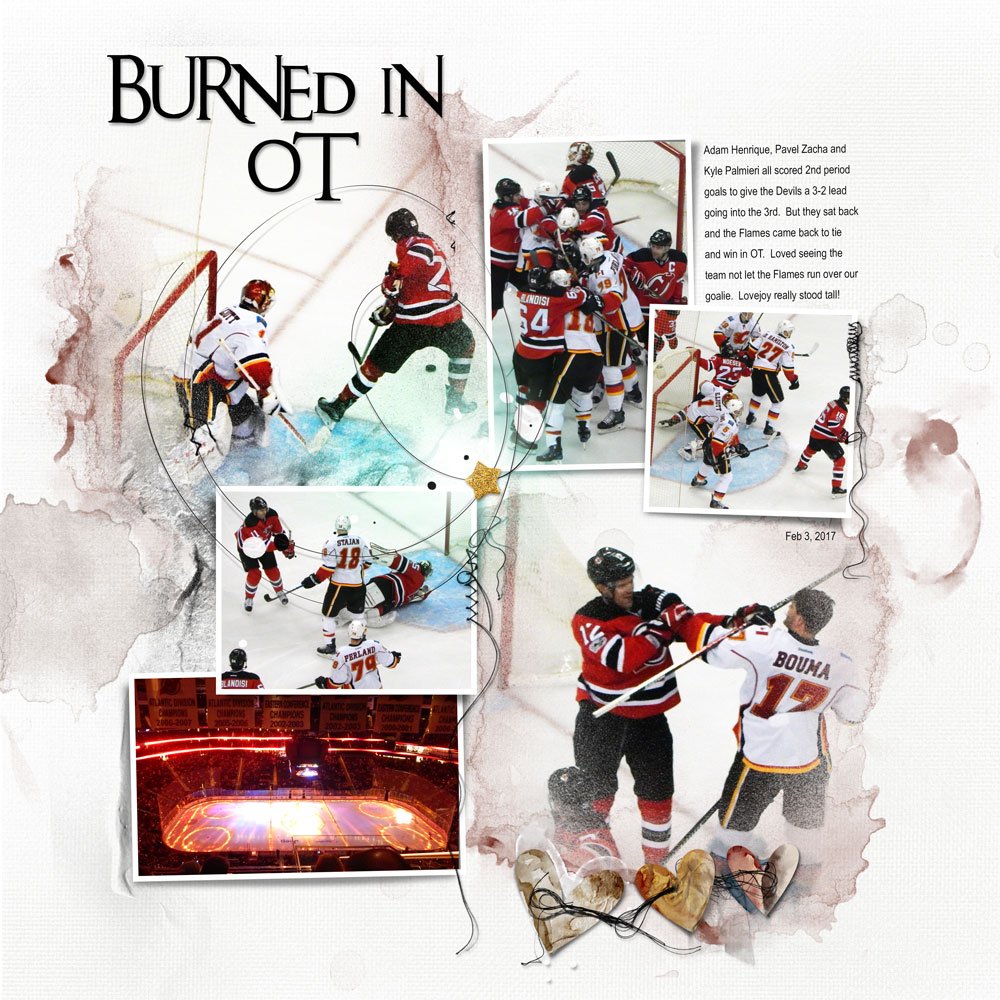 My pages whether using a template or a blank canvas always begin with the photo or photos.
As I look through a set of images from each game, a photo will just speak to me, and I believe it to be an emotional experience.
Hockey is an emotional game and I admit I am a die hard NJ Devils hockey fan, so sometimes a photo that has nothing to do with the outcome of a game,  just says play with me.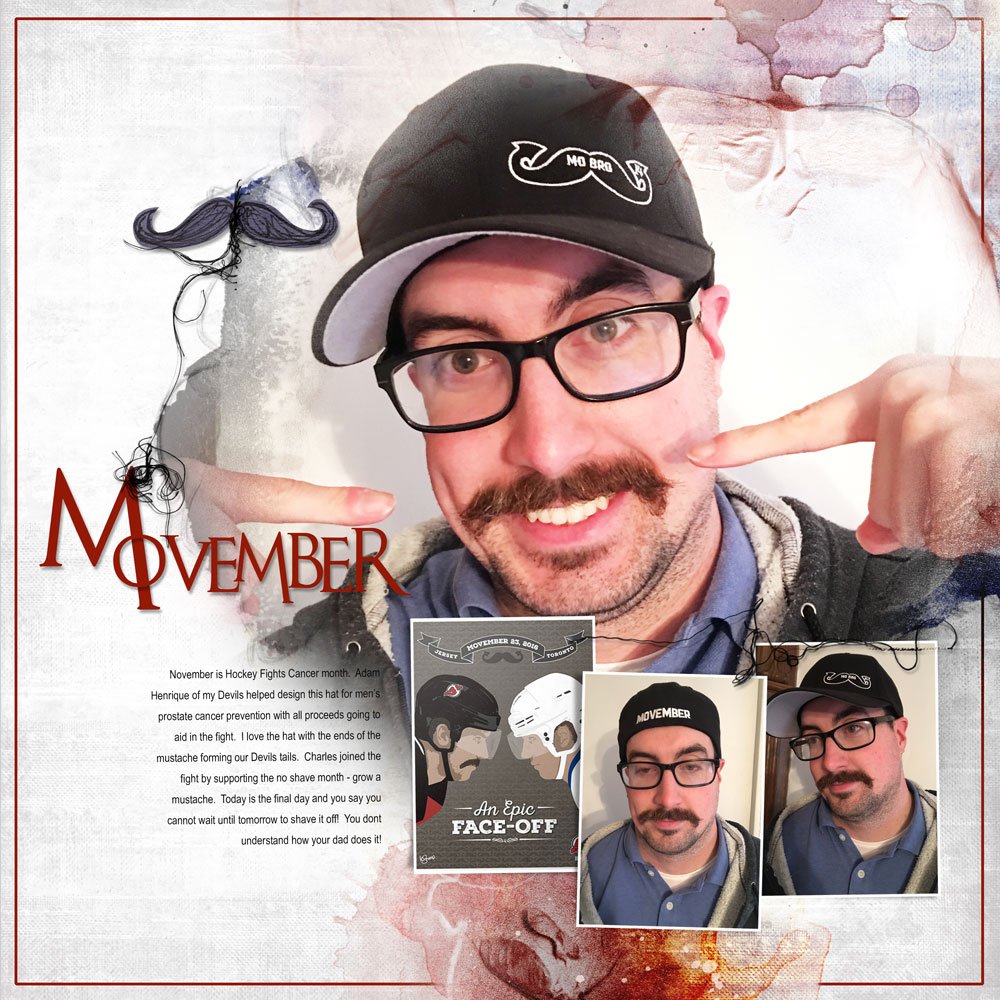 Templates. I have found the quickest way to get artsy with sports photos is to use aA Artsy Layered Templates or a layout from one of the aA Template Albums. The photographer in me wants photos, but the artist in me wants to see creativity.
The templates provide the spaces for photos as well as areas to blend in that one special photo and provide all the stains, paint, ArtStrokes, UrbanThreadz, titles and place holders for my  journaling. I like to use Edit>Fill function with the 'Preserve Transparency' box checked, so that I can change the color of paint, stains or art strokes to fit with my photos.
The templates are so versatile, layers can be deleted, rotated or duplicated as preferred, and provide the flexibility to inject a little of my own creativity.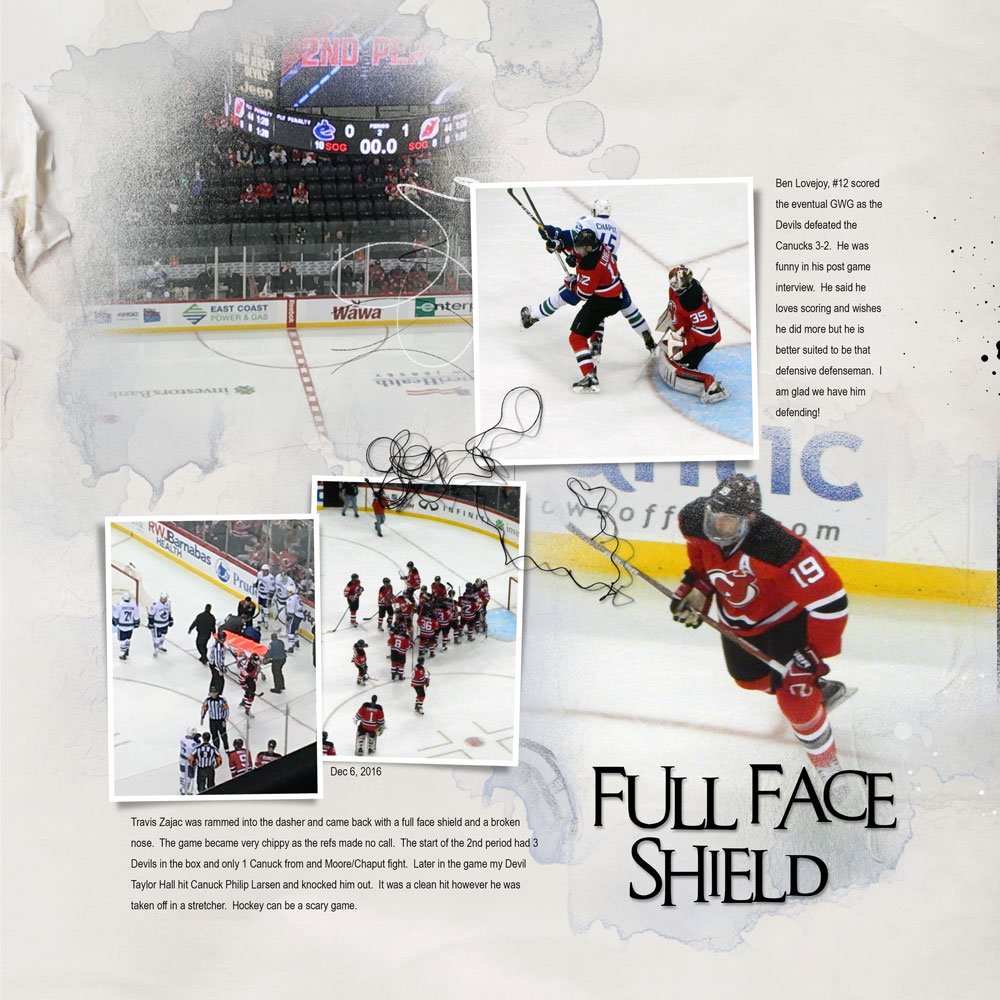 Blank Canvas. Starting with a blank canvas was at first very intimidating, but once I have the photo it just begins by finding a background paper. For my hockey photos, I look for a white textured or white Artsy Paper either from a Paperie set or an ArtPlay Palette.
In light of the white ice, I have learned that hockey photos blend very well into white papers using the Hard Light Blending Mode.  I try to blend into an open area of the paper when using an Artsy Paper, but if the background is more textured, I look for a FotoBlendz clipping mask to aid with the blending.
It's definitely worth experimenting with Blending Modes by applying the different options to your photos with varying background to see which work best with the colors prevalent in your sport photos. Once you find a formula that works, it's so easy use it over and over to yield consistent results.
Anna has begun creating MultiLayered FotoBlendz and I love their versatility. Each of layers can be enlarged, moved, recolored or duplicated, then the application of Blending Modes to any of the layers, enhance the layers' interaction with each other.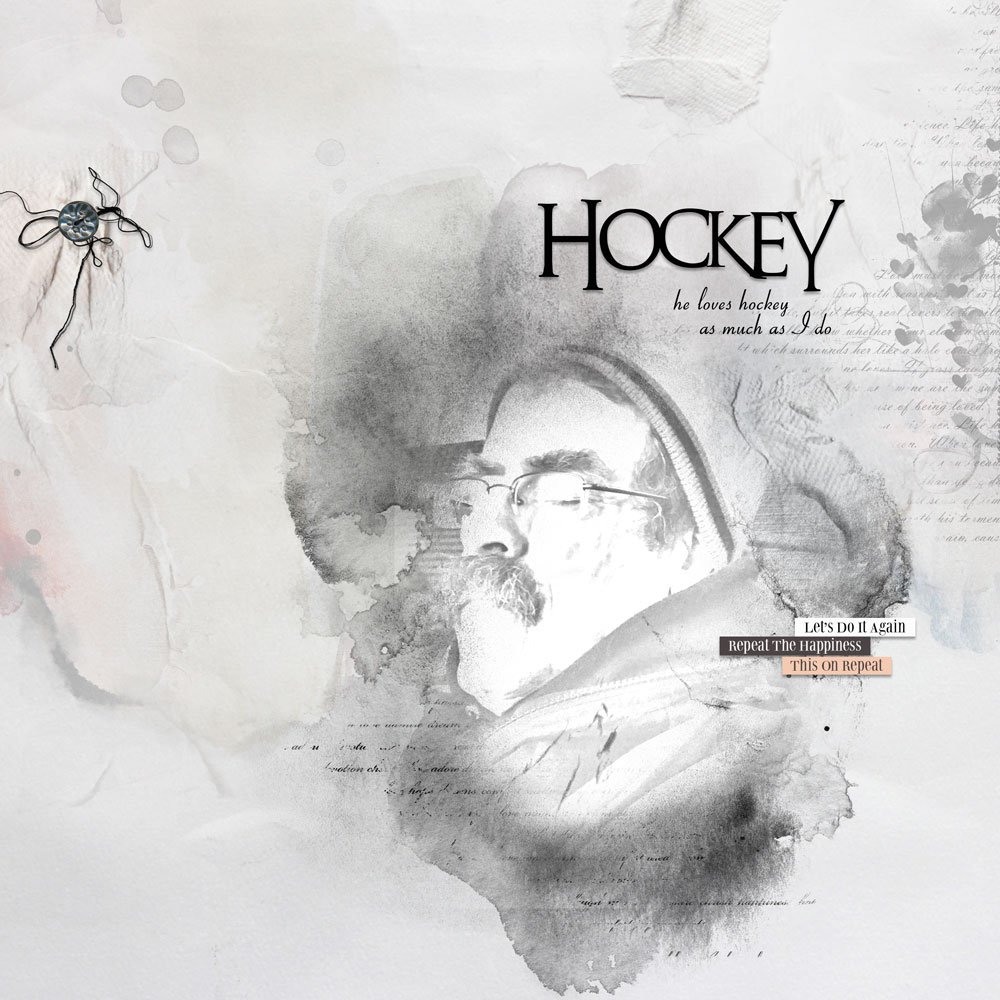 Color. After I have blended the focal photo on the background, using brushes with a Layer Mask or a FotoBlendz clipping mask, comes the fun and creative ArtPLAY. This is my opportunity to inject some customization into my layouts using color to both support the photos and the emotion behind the game.
It's easy to add artsy flair and create interesting backgrounds by adding a few more textures, stains, paint splatters and ArtStrokes from BrushSets and ArtPlay Palettes. I always recolor them to enhance the hues present in my images.  Red and black are go-to favorites as they are my team colors, and work well to show bruising, or feeling of anger and happiness.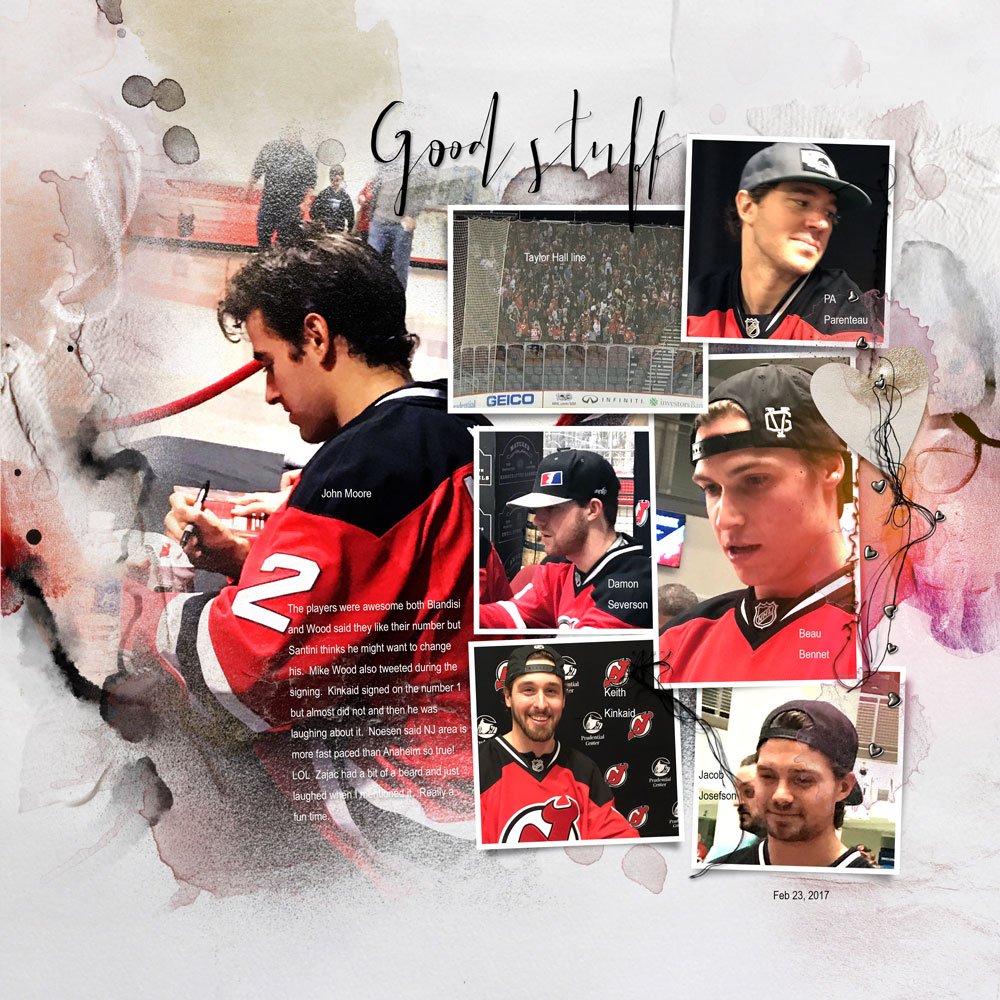 Dimension. Dimension adds visual interest when creating artsy sports pages and there are a number of products in the aA store that I like to use in my layouts to enhance the digital artistry aspect of my pages.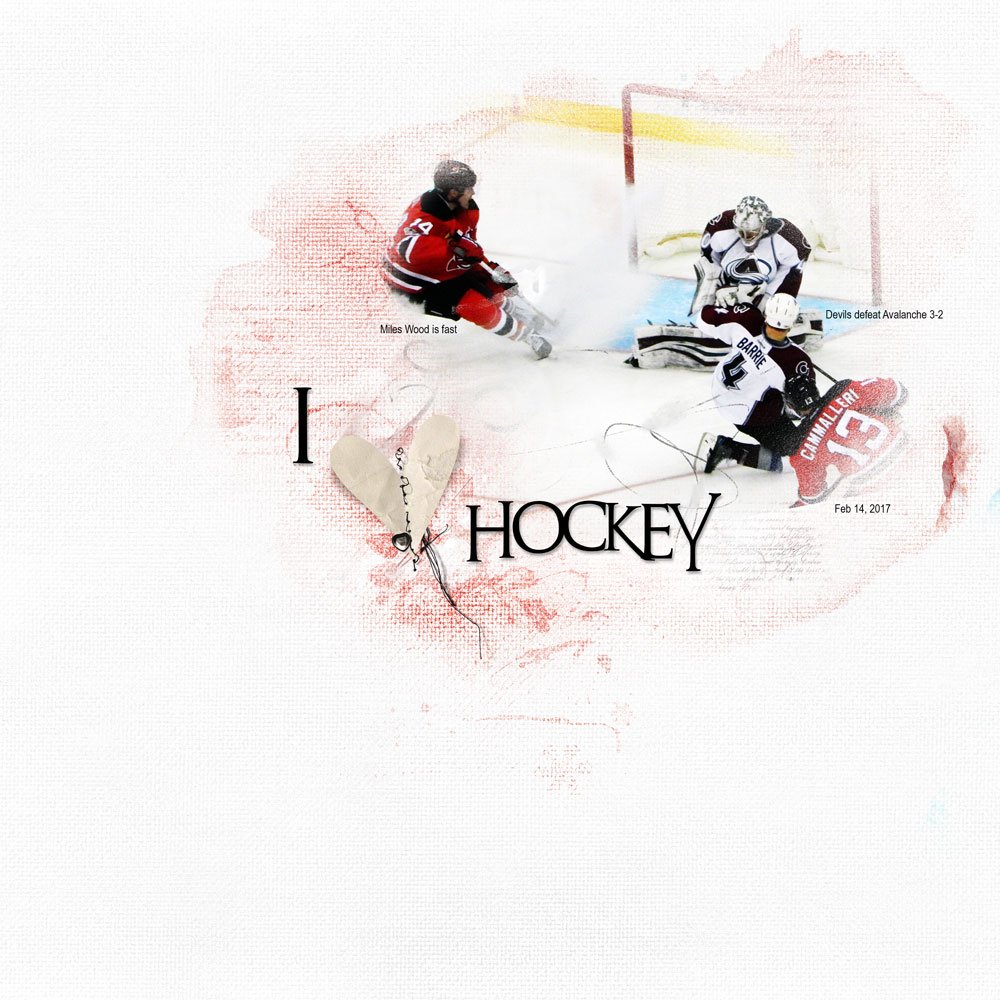 You can see more inspiration for Creating Artsy Sports Pages in Nancy's extensive gallery.