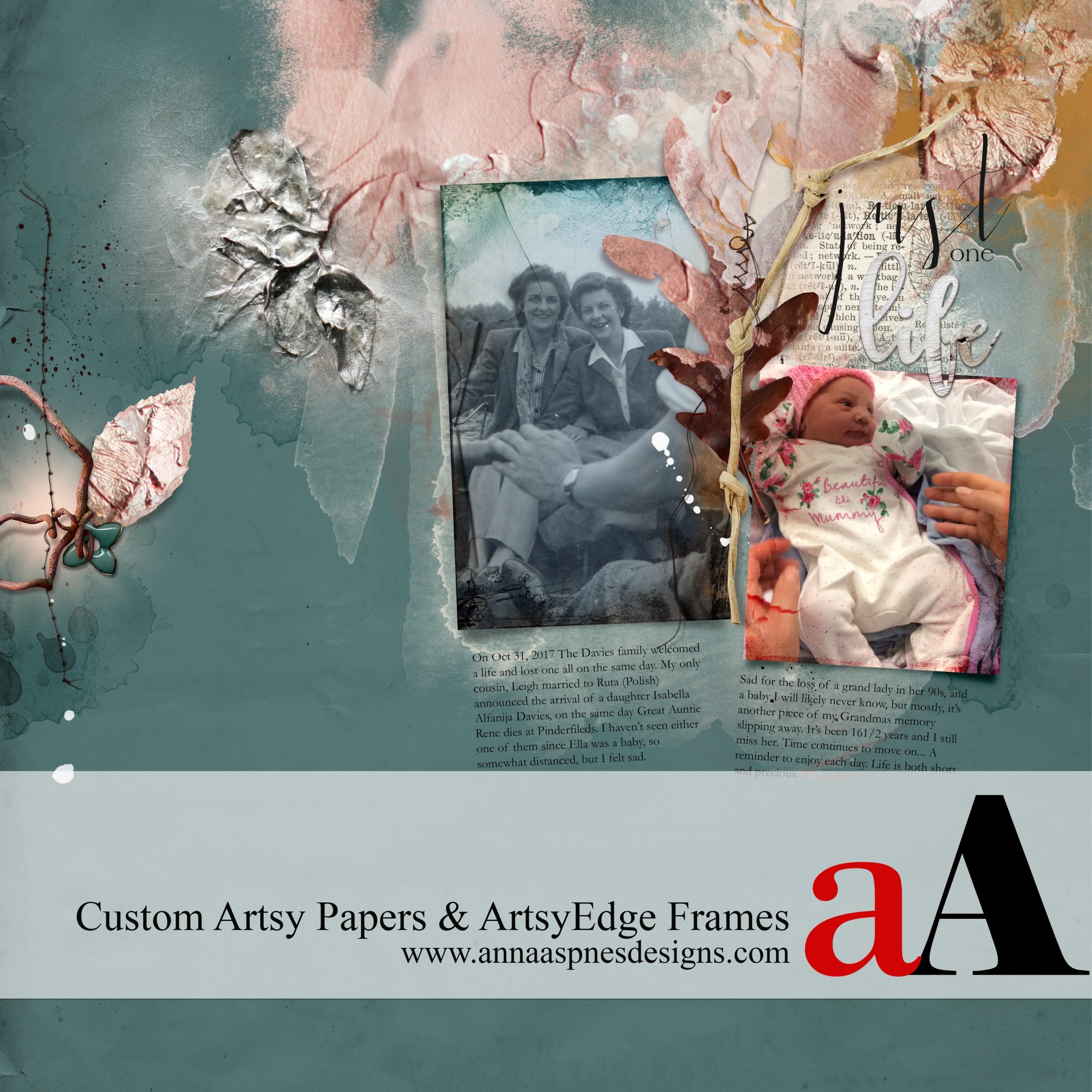 Today, I'm sharing my most recent aA YouTube Custom Papers and ArtsyEdge Frames Video.
Custom Papers and ArtsyEdge Frames Video
Watch this video if you want to learn how to create your own artsy papers using ArtPlay Palettes and make the most out of ArtsyEdge Frames.
1. In this video:
I create a 12 X 12 Digital Scrapbooking/Artistry Layout using the new ArtPlay Rudeneja Collection by Anna Aspnes Designs.
2. You will learn:
Create an artsy Digital Scrapbooking Layout
Rotate an element
Work with ArtsyEdge Frames.
Apply the Clipping Mask function
Recolor layers.
Use MultiMedia Files.
Simple photo edits using Hue/Saturation and Level.
Resize elements.
Modify MultiMedia layers independently.
Combine Title.
Modify mask layers using Selection Tool and Brushes.
Apply a Drop Shadow Layer Style.
Extract layers from Artsy Templates.
And more…
3. DigitalART Supplies:
Learn more about creating your own Custom Artsy Papers in ArtPlay UnEdited LIVE No. 3.