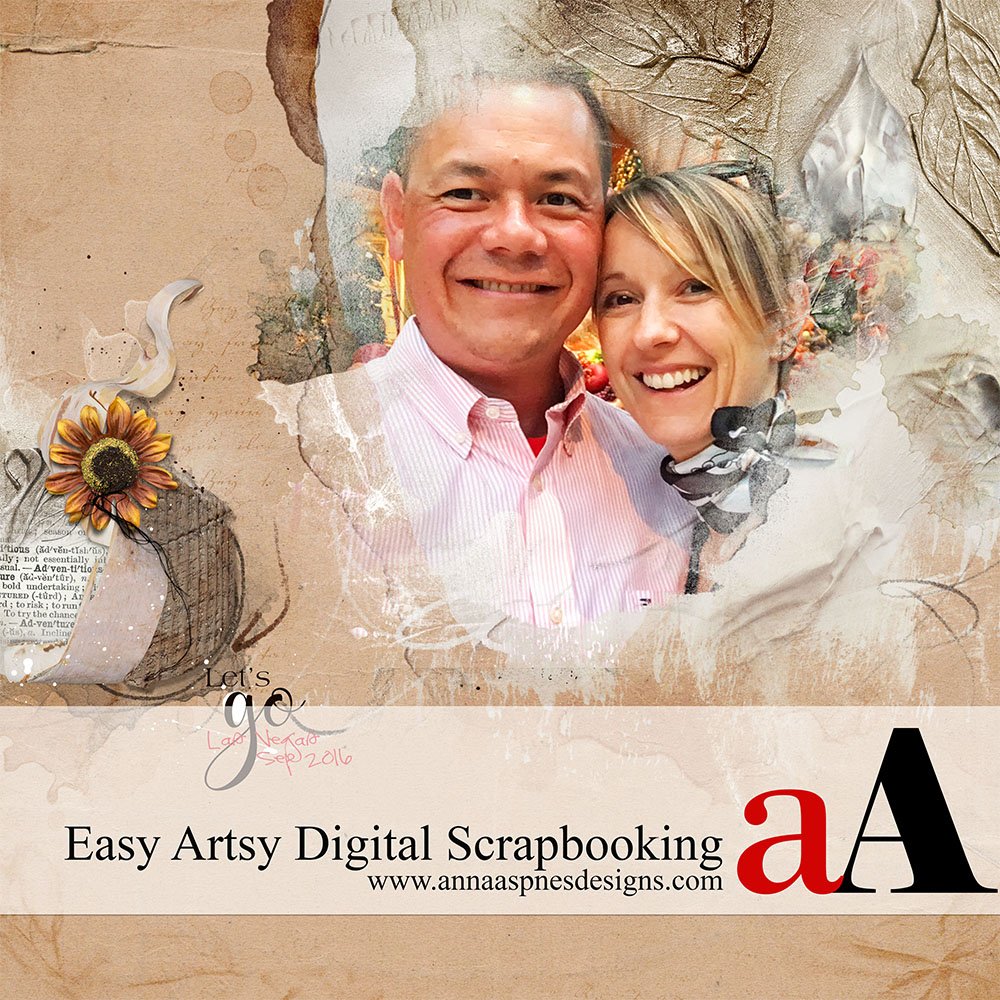 Today I'm sharing a new easy artsy digital scrapbooking video tutorial on the aA Youtube channel.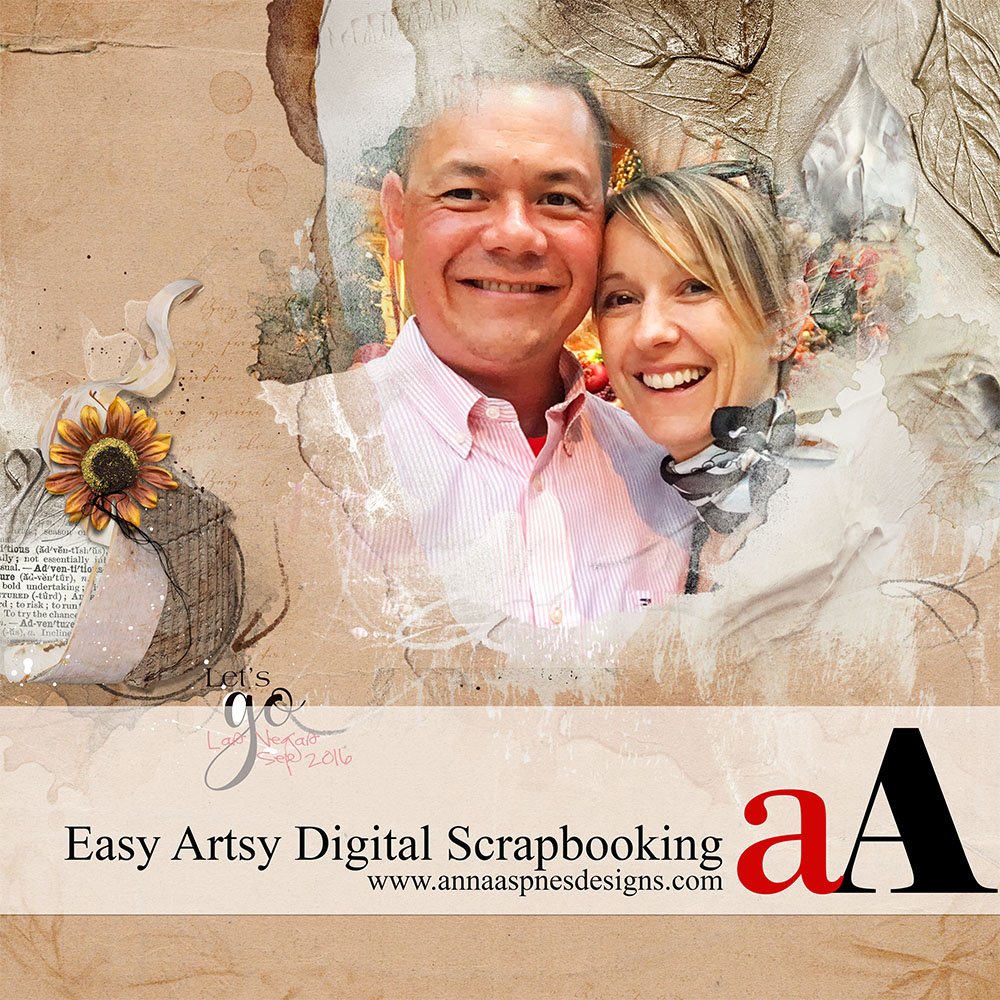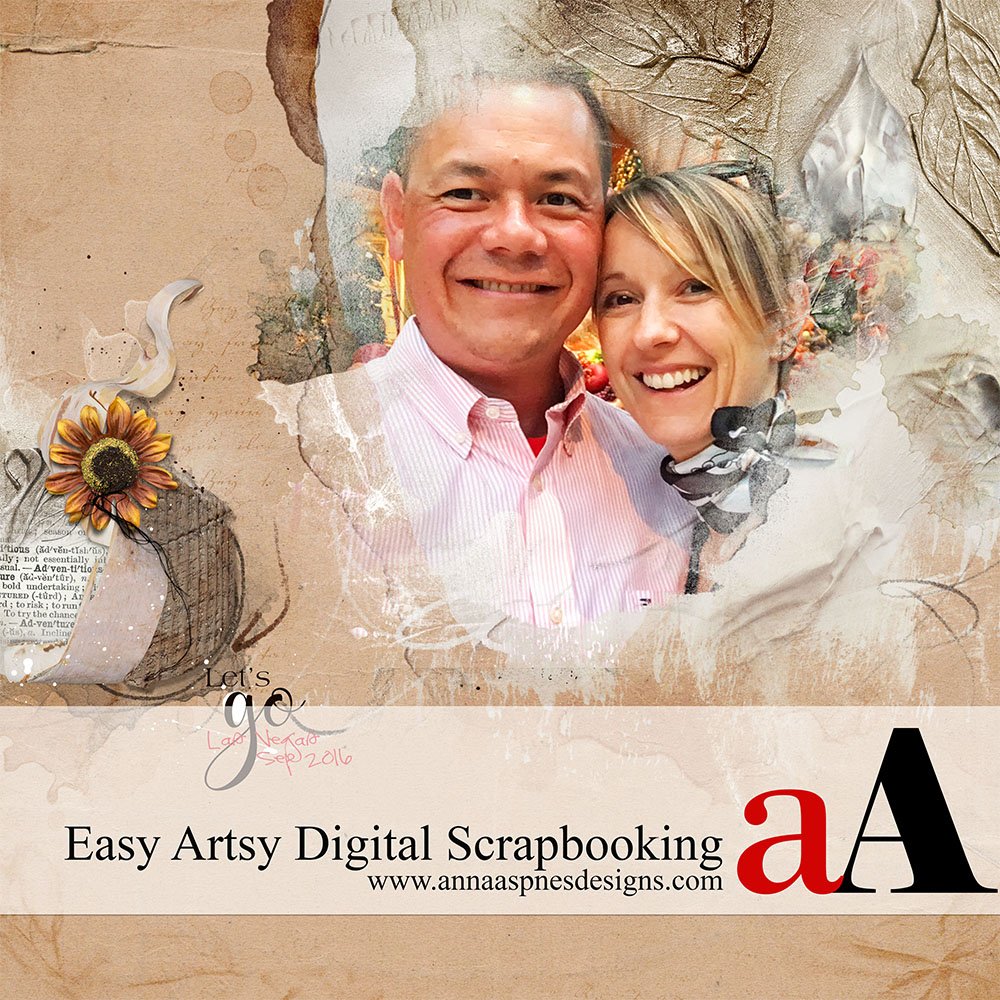 Easy Artsy Digital Scrapbooking
It's been a while since I added a new video to the aA Youtube channel.
Yesterday I found some time to record an Easy Artsy Digital Scrapbooking tutorial which shows you how I create a quick digital scrapbooking layout in Adobe Photoshop CC using Anna Aspnes Designs DigitalART product range.
The mini-class includes just under 20 minutes of video instruction and demonstration.
Includes some of the following easy artsy digital scrapbooking and artistry techniques:
Creating layout foundations.
Blending photos using FotoBlendz clipping masks.
Working with MultiMedia files.
Recoloring layers.
Applying Drop Shadow Layer Styles.
Adding 3 different types of WordART to your layout.
Using edge Overlays.
aA DigitalART Supplies:
Around here. It's fall break and so the house is full of people and activity. It's difficult to get anything done when the music is blaring and said people are in and out of my office.
It probably comes as no surprise that I'm an introvert and like the peace and quiet when everyone is at school and work.
I used to plow through the chaos but these days I'm trying to be a little kinder to myself.
This week. I'm trading the designing this week to catch up with a few projects that have been on my list for a while:
Tackling some FotoInspired layouts from last year. Read more about this project and my approach. It's happening one layout at a time.
Thinking, planning and concepting a new Advanced Brushes workshop slated for next month. It's an organic approach that usually requires a lot of dog walking. It's coming together.
Attempting some WallART and working on not overthinking the whole process.
Hope you enjoy the new mini-class.