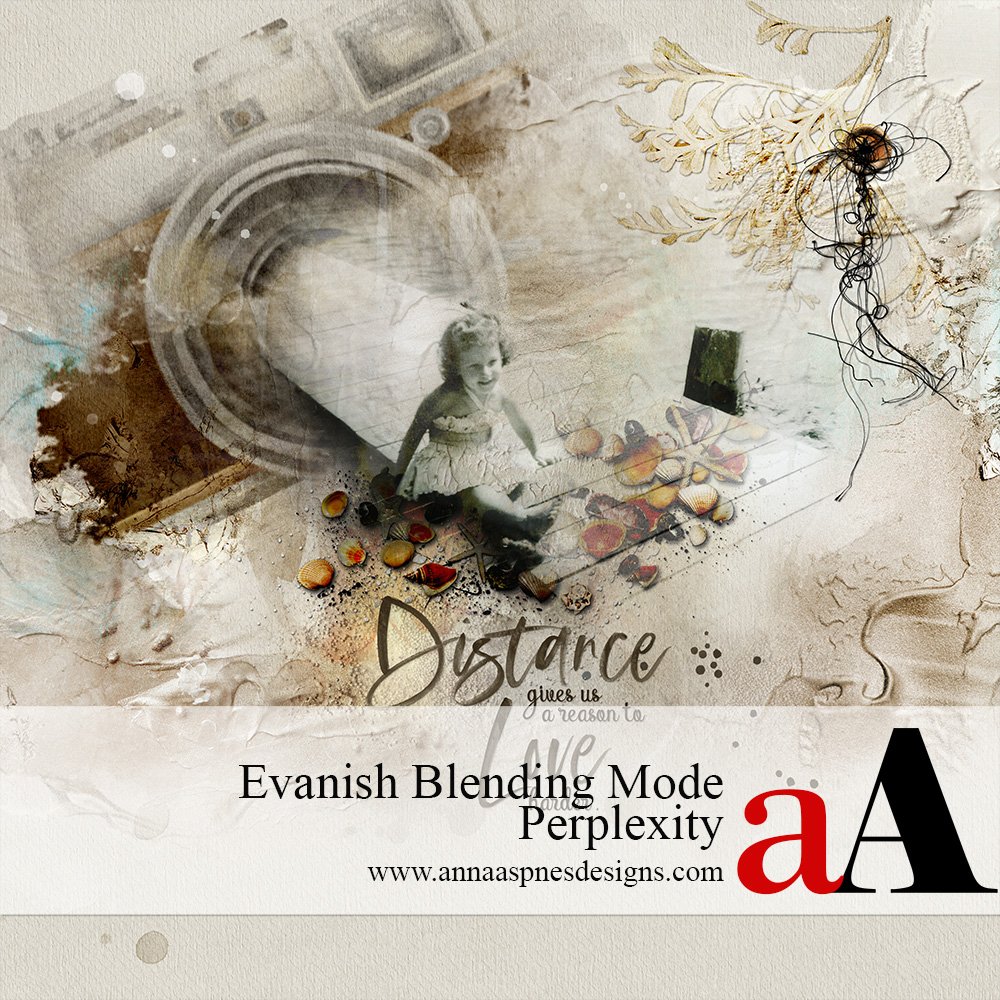 Today, I'm sharing my most recent aA YouTube Evanish Blending Mode Perplexity Video.
Evanish Blending Mode Perplexity Video
EVANISH YOUR FEARS AND CONFUSION OF BLENDING MODES WITH DIGITAL ART BY ANNA ASPNES DESIGNS.
This video demonstrates the using of Blending Modes in Adobe Photoshop Elements using the ArtPlay Palette Evanish Collection.
A deconstructions of this layout by Laura Tringali Holmes shows you how they can be used to:
Add depth of color
Increase contrast and intensity
Contribute to better blending results.
The session is conducted in Adobe Photoshop Elements, but is also appropriate for Adobe Photoshop users.