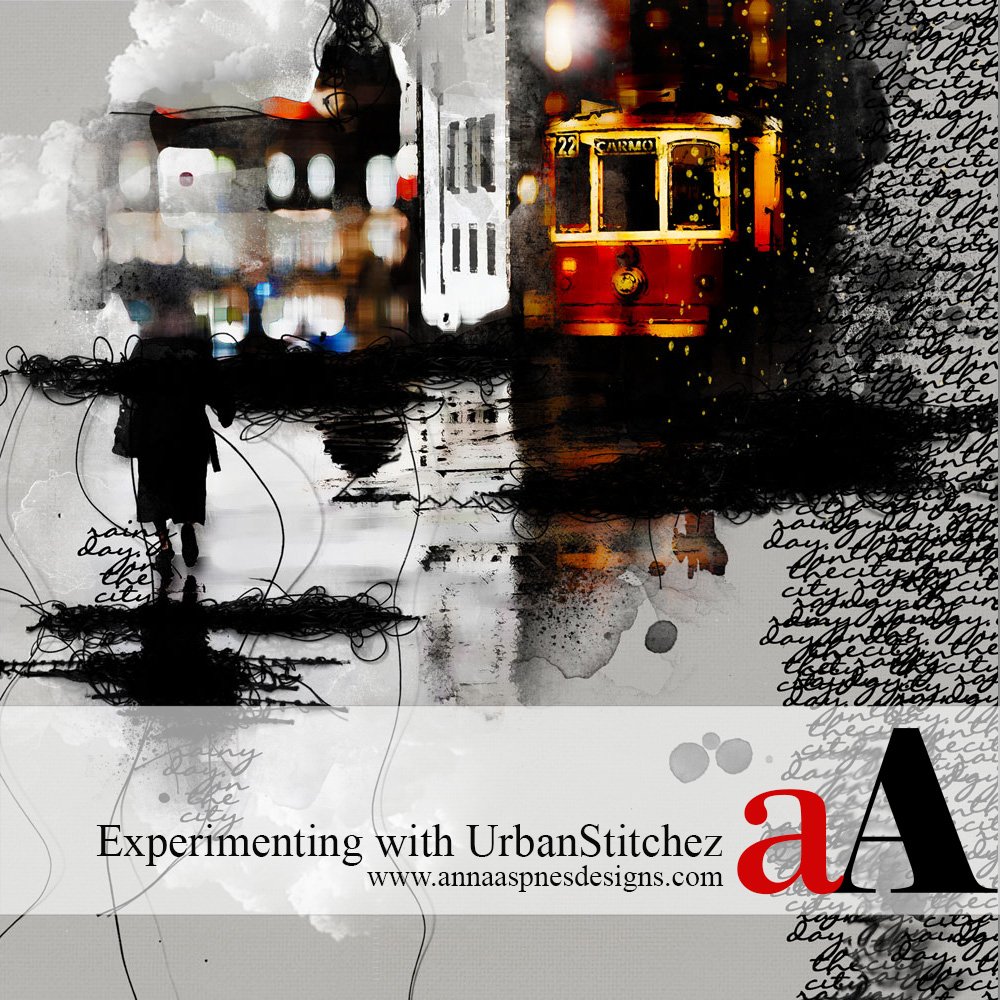 In April, we will be sharing tutorials for using UrbanStitchez and Threadz, found in the Anna Aspnes Designs store. Creative Team Member, Adryane is kicking off the series by sharing her unique and artsy results while experimenting with UrbanStitchez in Adobe Photoshop.
Experimenting With UrbanStitchez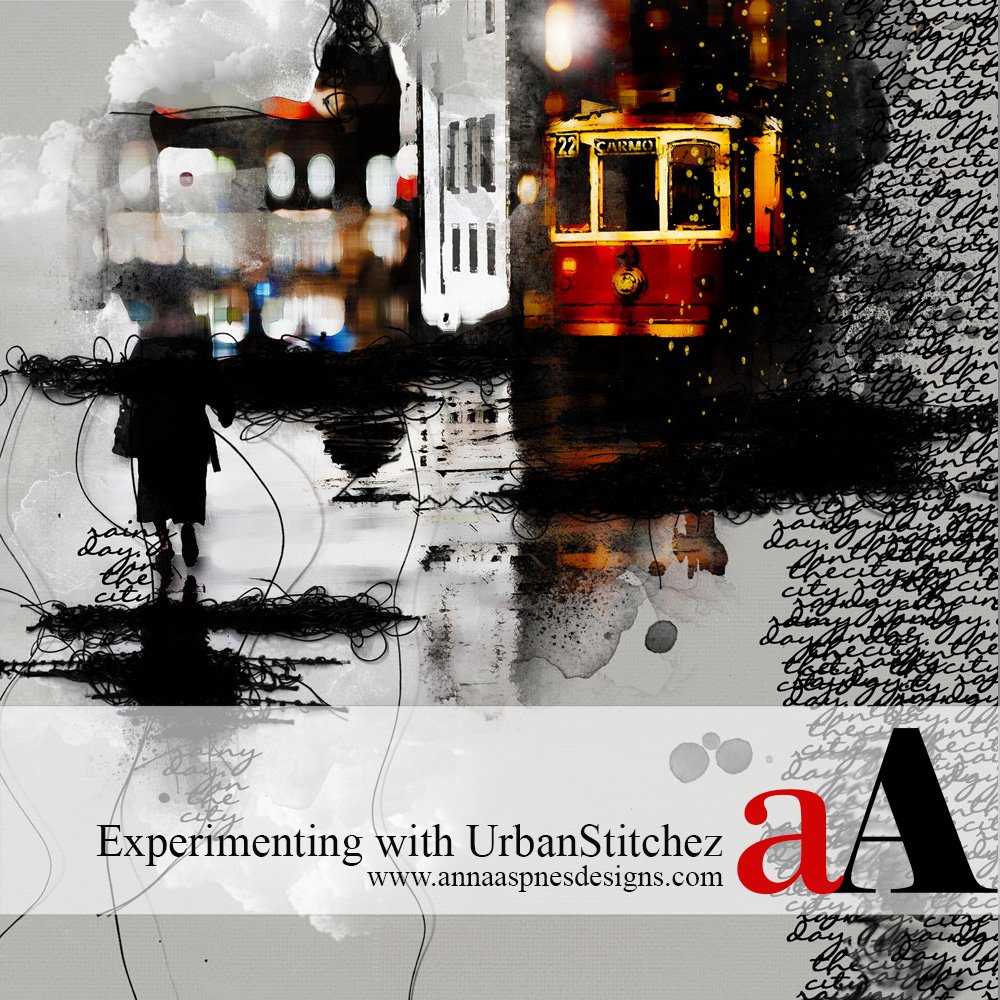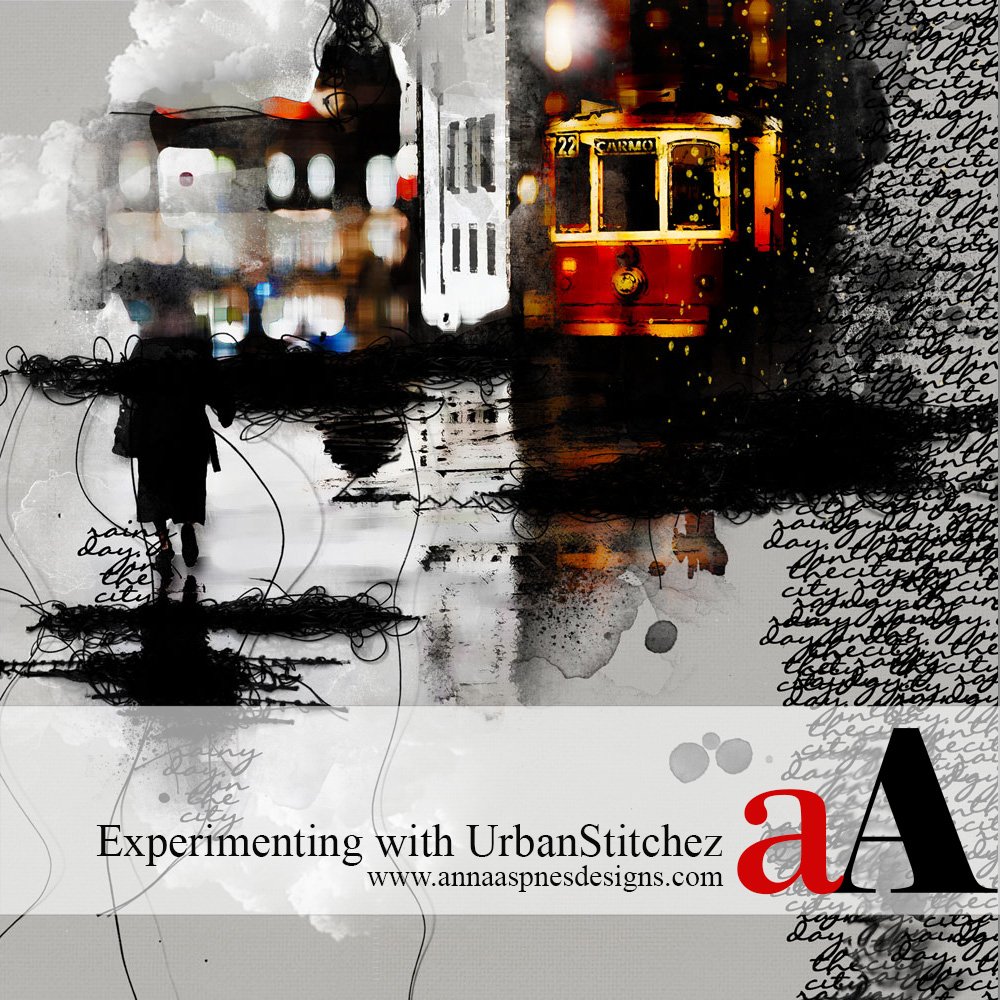 To be honest, when UrbanStitchez were first introduced to the store, I didn't know quite what to do with them. There was something about them that made me think I should use a lot of them at once, instead of limiting myself to one or two to tie down a photo or element (though, I have done that many times and have been pleased with the result) so, I started to experiment.
My first experiment came just in time for a particularly BIG birthday. On that day, I saw hair and a nose in the UrbanStitchez that, when grouped together, became my first self-portrait.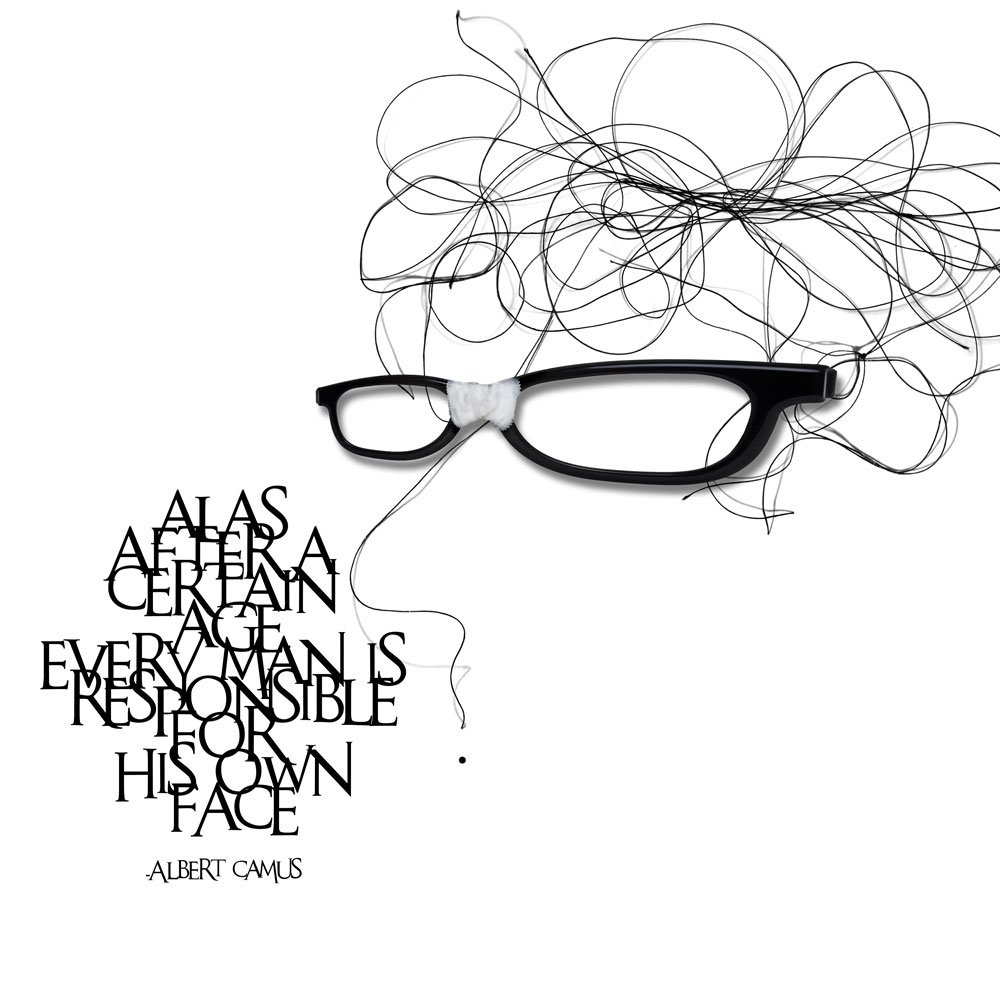 I've experimented with UrbanStichez to enhance shadows.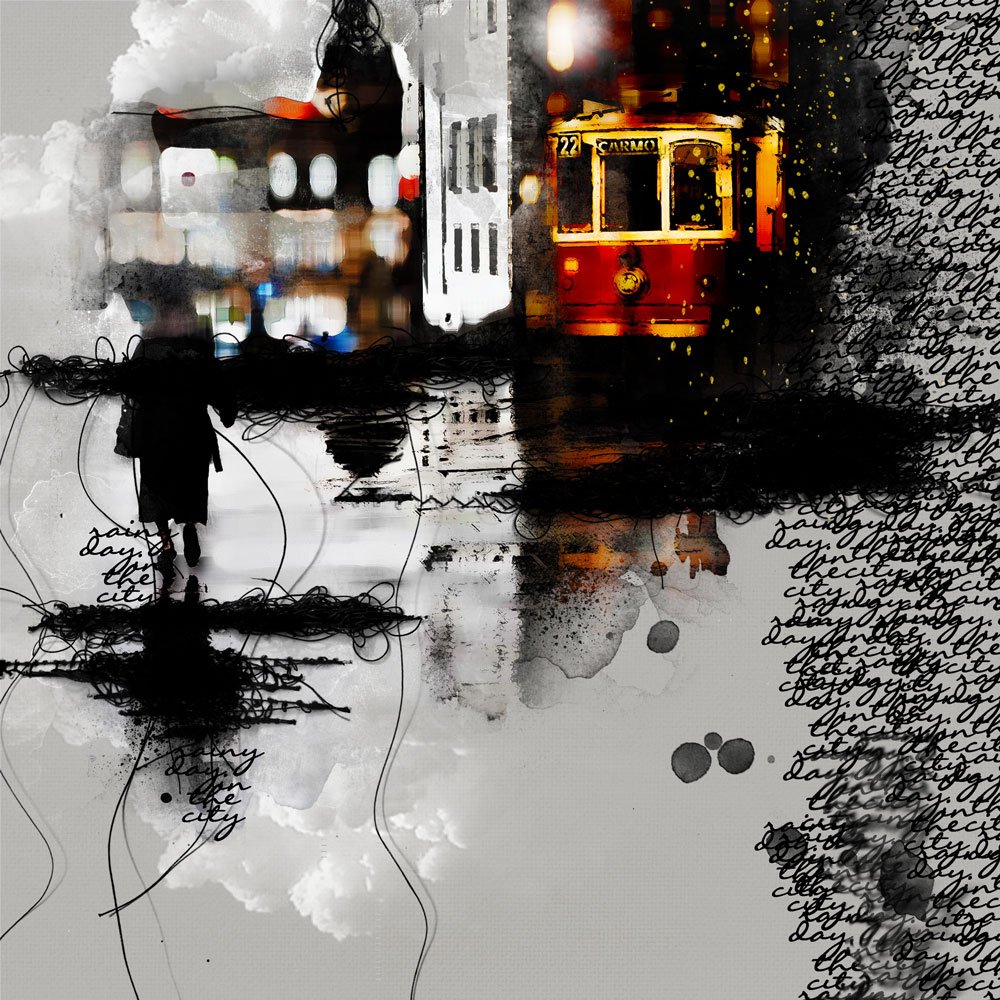 UrbanStitchez can be used to ground people and objects.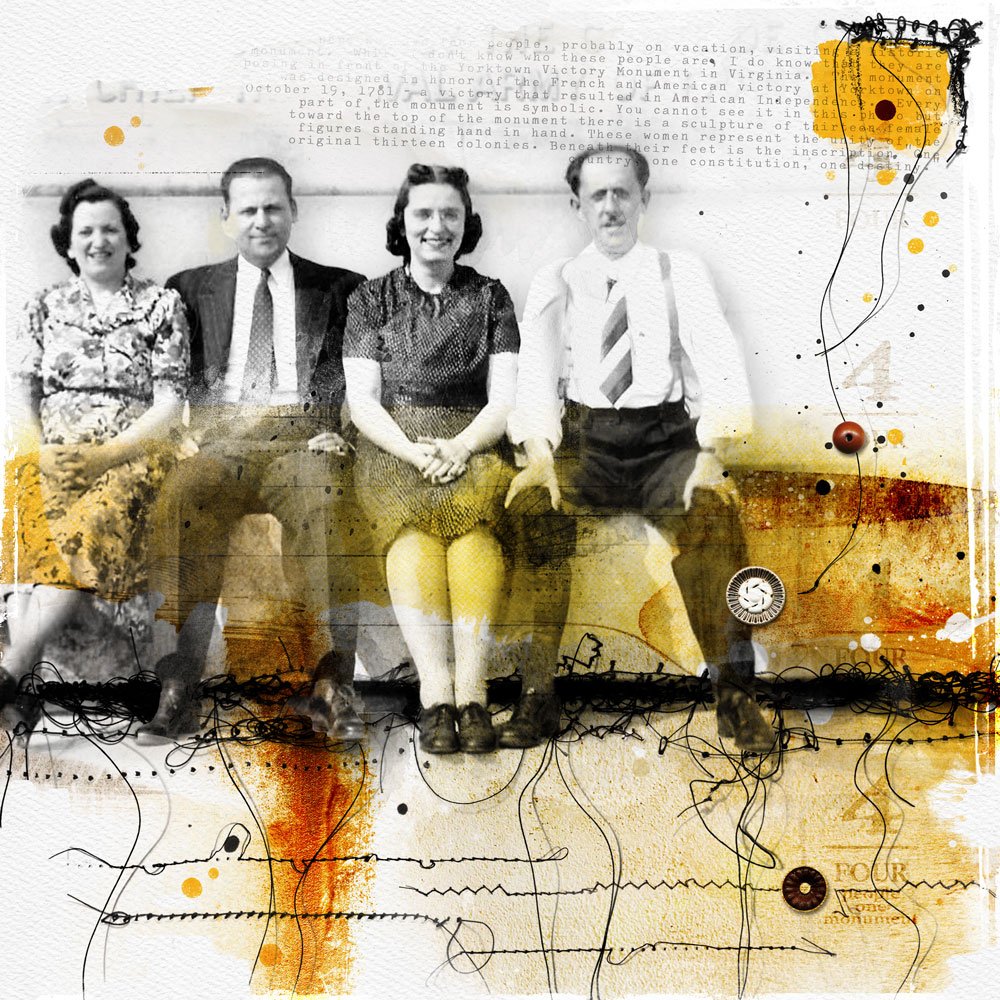 I have also used the UrbanStitchez to "draw" pictures.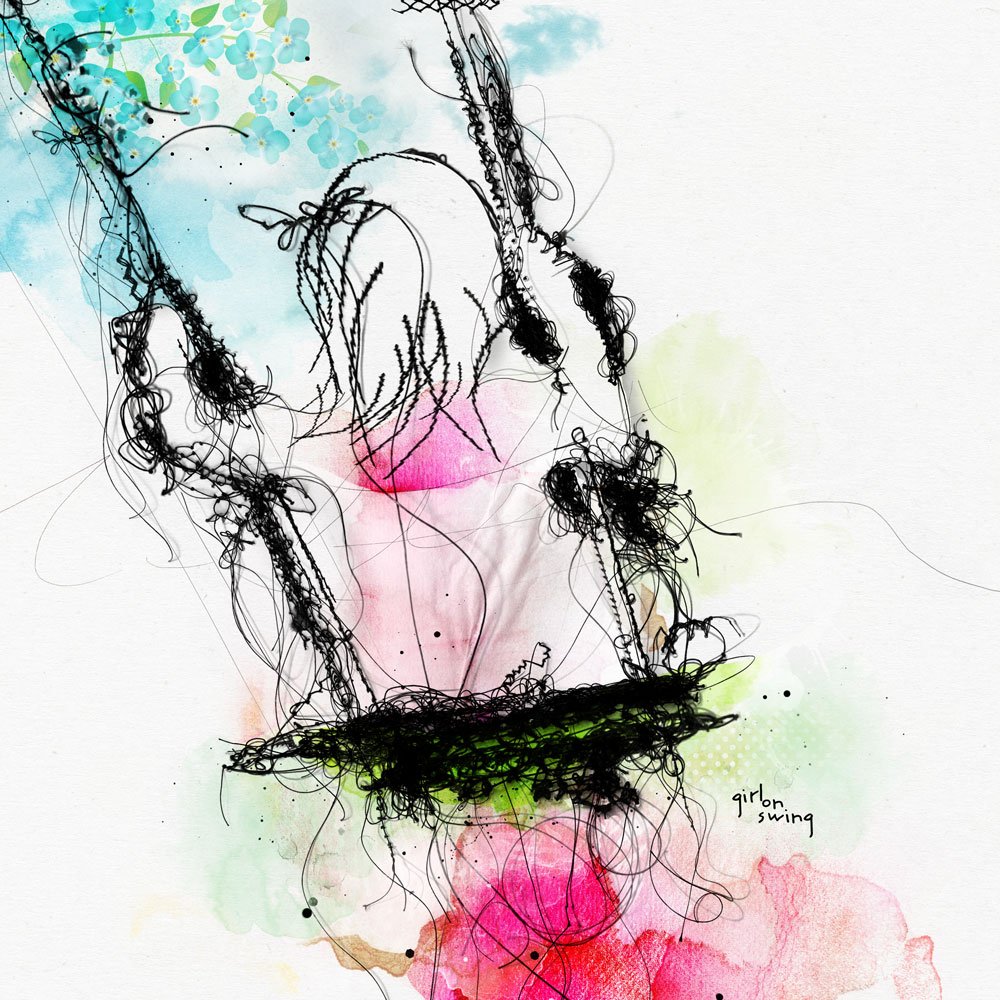 UrbanStitchez, like many products in the Anna Aspnes Designs store, are great multi-taskers.  Experimentation leads to all sorts of interesting ways to use them as digital design elements.
Click on the above photos for additional process notes and supplies used.