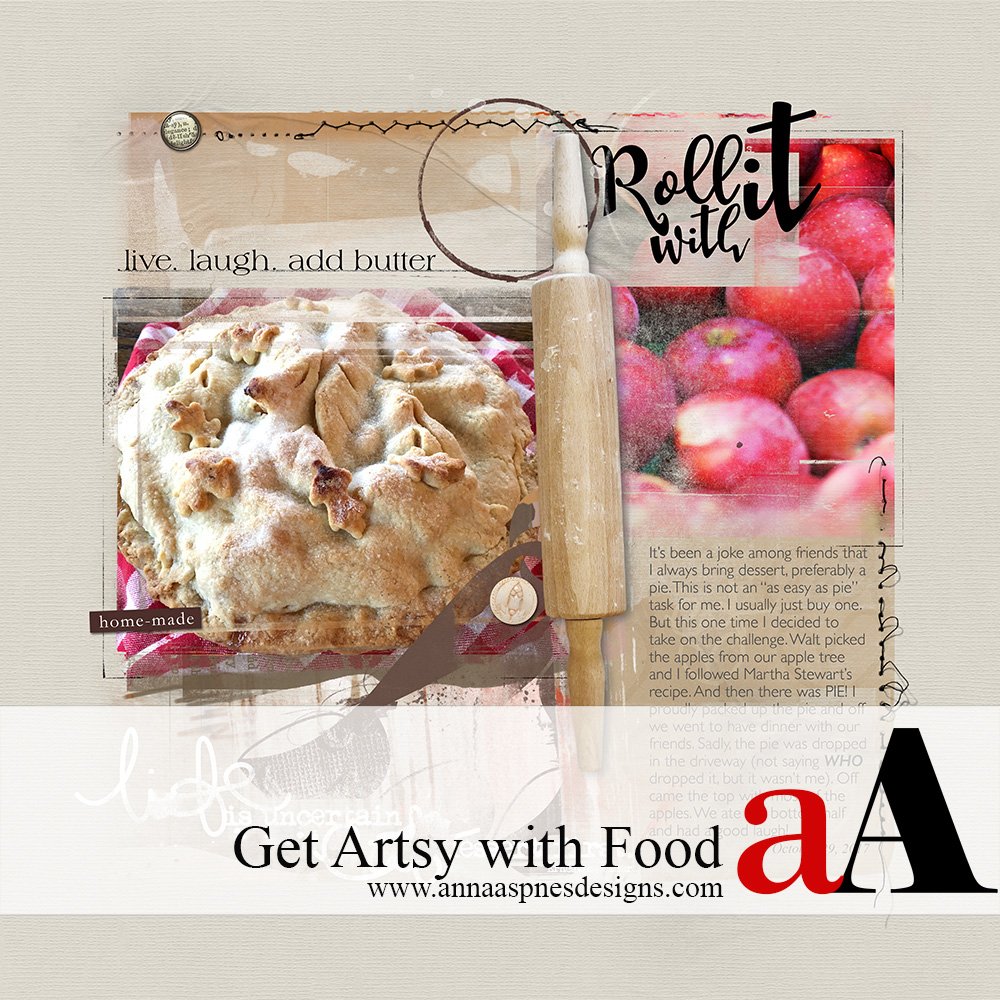 a
A
Creative Team
 member, 
Miki
, shares her process on how to Get Artsy with Food using digital artistry and scrapbooking techniques in Adobe Photoshop Elements.
This tutorial may also be followed using Adobe Photoshop.
Get Artsy with Food
Love to cook? Love to photograph the food you cook? Love to dine out? Have a story or experience about food?
This tutorial shows you how a FotoBlendz Clipping Mask can help you Get Artsy with Food in your artistry and digital scrapbooking.
The story behind my layout is about me baking an apple pie and my husband dropping it on the driveway. There might be another story soon about him stopping the car quickly and the lasagna sliding off the back seat and ending up on the car floor on its side.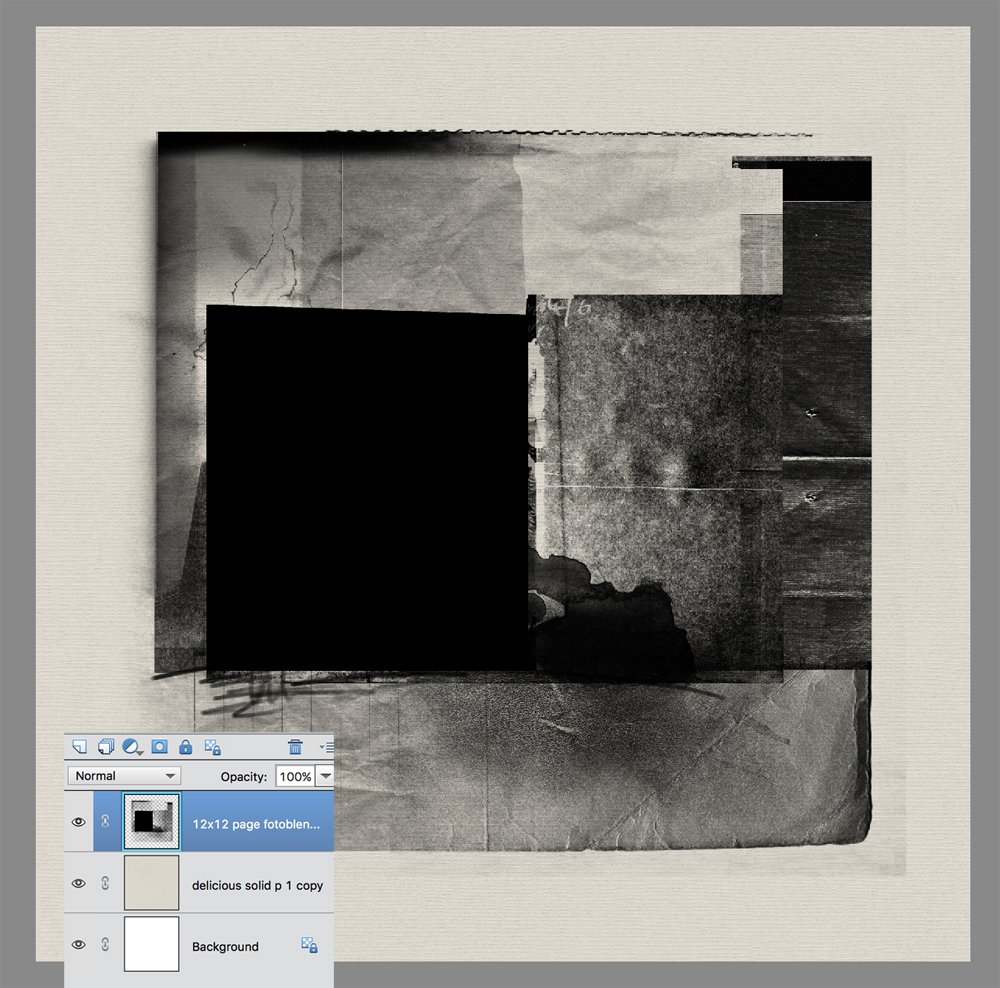 1. Create a Foundation.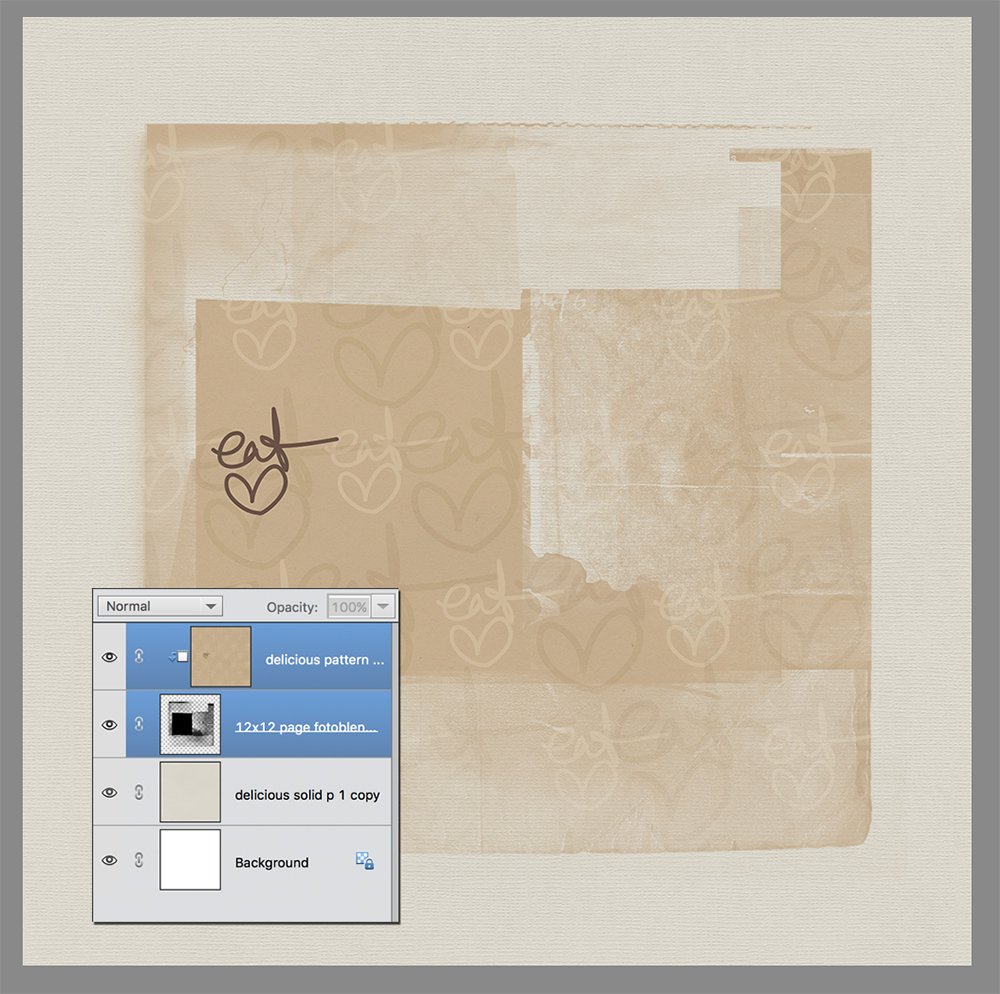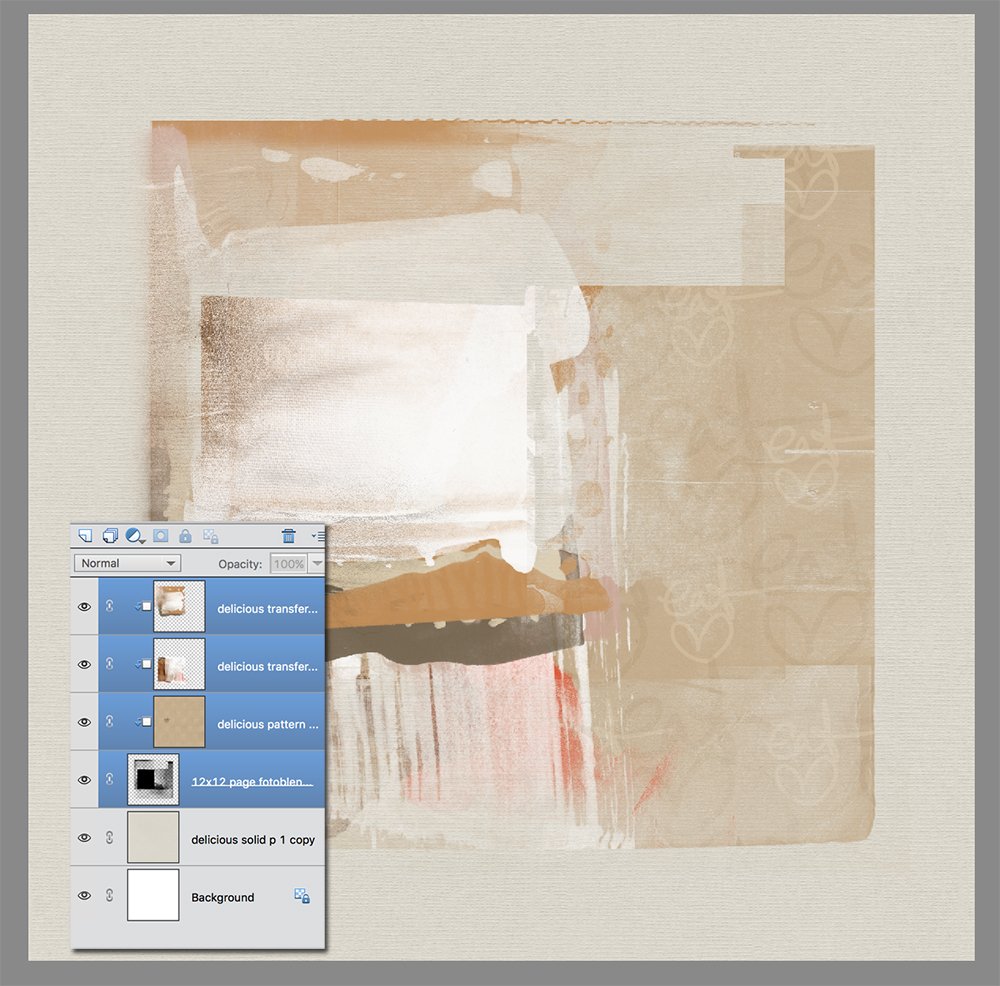 2. Build Color and Textures. 
Note that Transfers placed on the left side of the page enhance visual division in the design.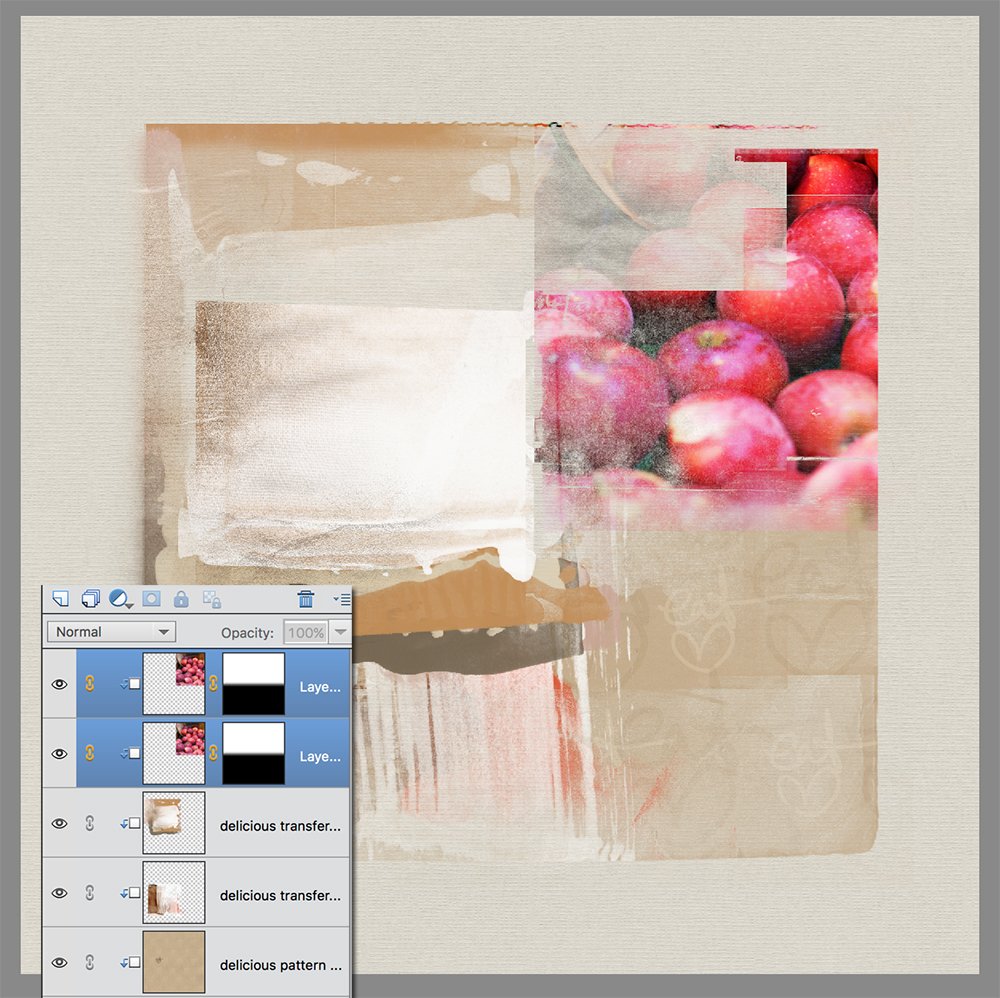 3. Add Photos. 
A secondary photo placed on the opposing side of the page creates visual interest and balance.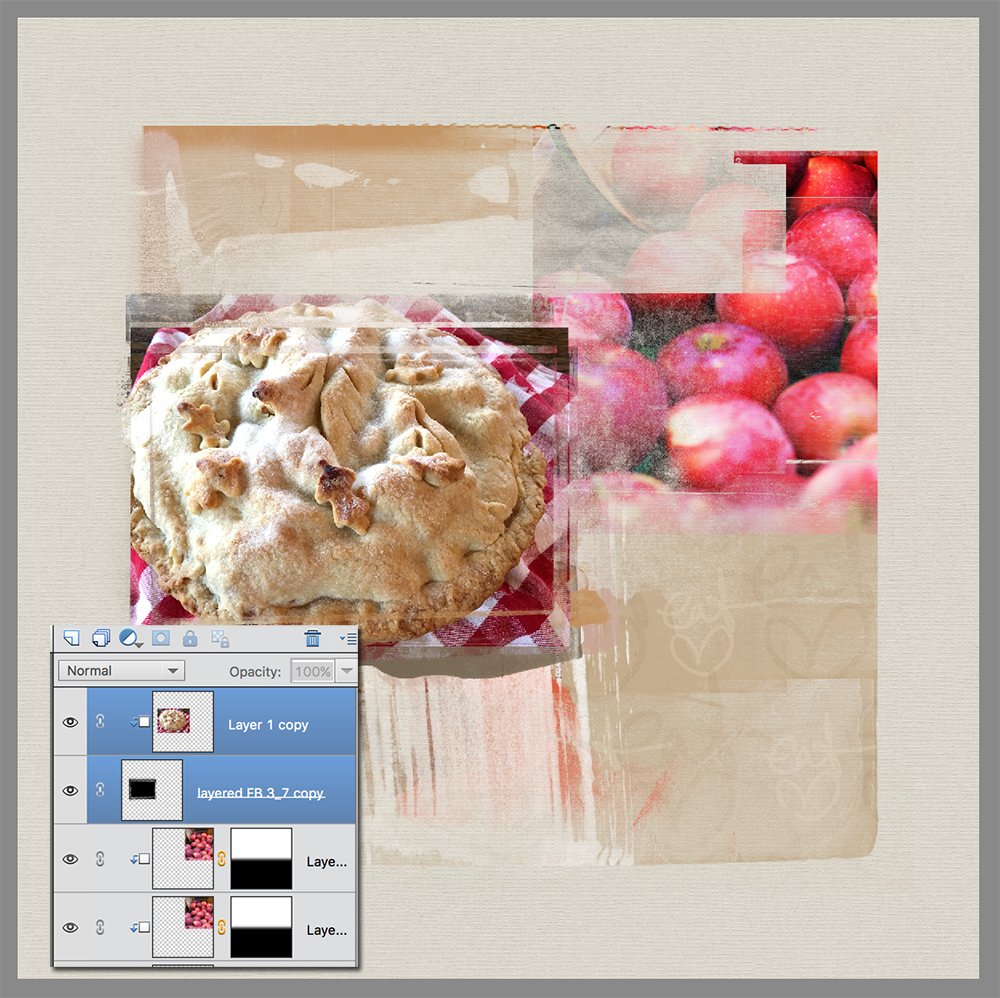 4. Color and Depth via Brushes.
Notice how this technique dimension quickly and easily to the page.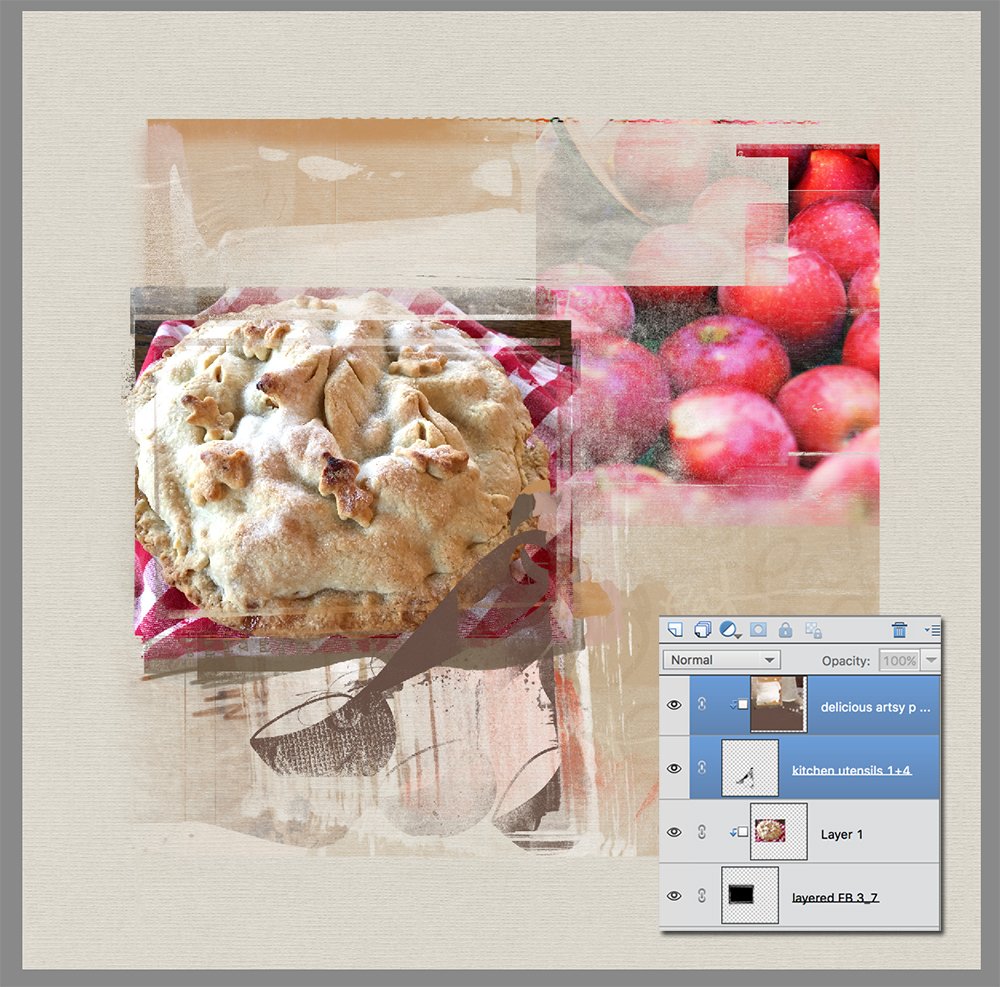 5. Embellish.
Embellishment completes the composition the page.
Summary.
In this tutorial, you have learned how to:
Find more inspiration and join in the fun in the Gallery.