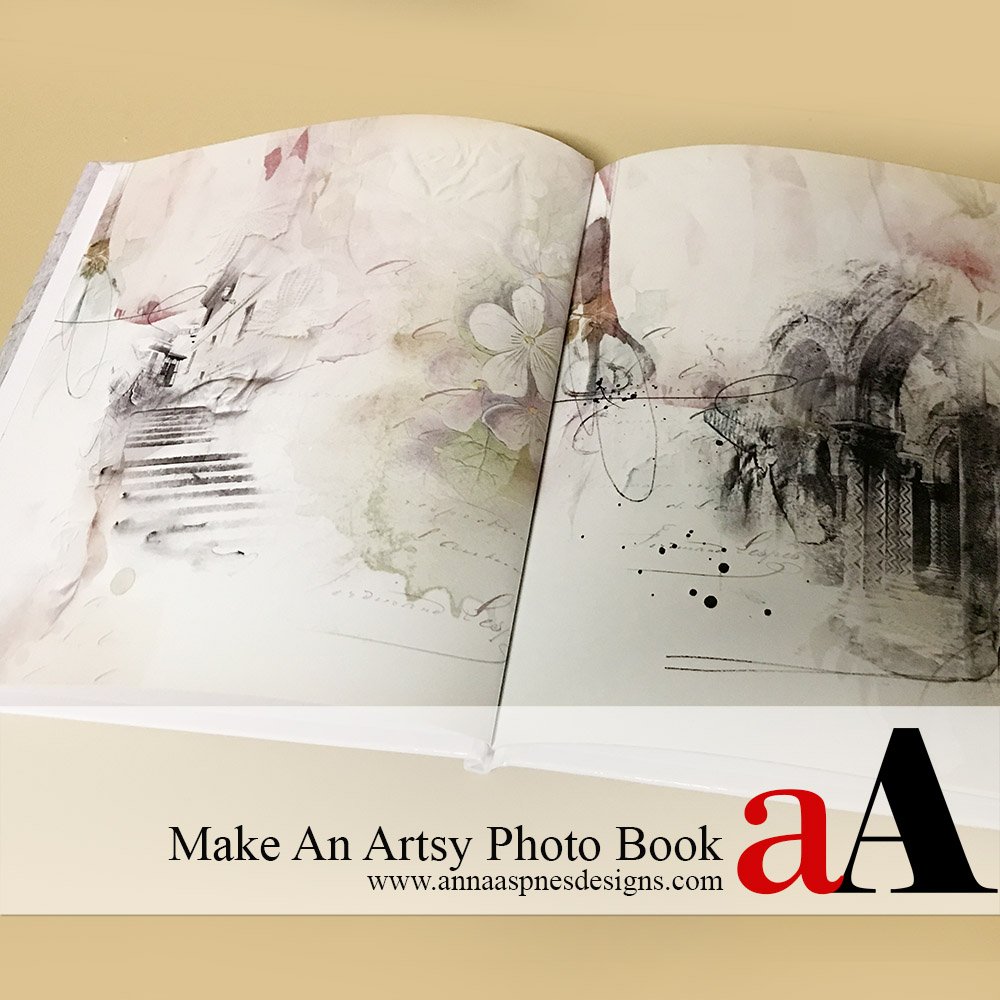 Today, Digital Artist, Trish Hoskins and I, are sharing a few ideas on how to Make an Artsy Photo Book using your artsy digital designs.
BIG thanks to Trish for sharing her DigitalART with us.
Make an Artsy Photo Book
In this post I posed the question and opened discussion, Should You Print DigitalART?
Thanks for your comments and input.
I think Pam nails it when she says:
"I have done both books and slide shows to disk. The disk option helps when I just can't afford the printing. But it isn't quite the same as a book for me. I much prefer the printed version. You just have to cut the suit according to the cloth."
The aim of this post is to provide a few ideas for collating your own pages and creating your own photo book.
The images in this post have been created in Adobe Photoshop using Anna Aspnes Designs, then collated into a cohesive photo book, by Digital Artist, Trish Hoskins.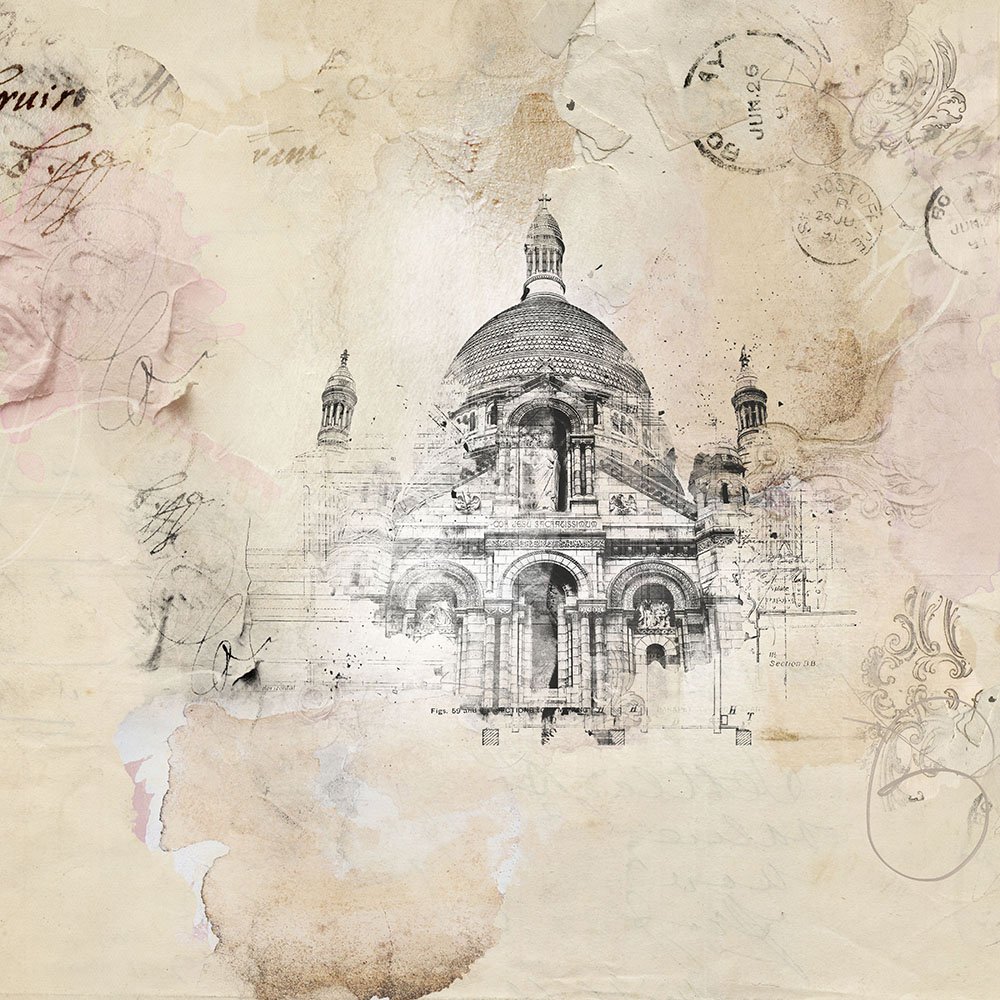 1. Select A Theme
It's a good a idea to select a common theme for you pages.
You may choose to display photos captured on a recent trip or  images of similar subject matter, such as architecture, flowers or birds.
It may be helpful to view your photos as collections with a single obvious commonality as opposed to individual snapshots.
This approach makes it easier to collate pages that visually 'make sense and provide flow in the book you are creating.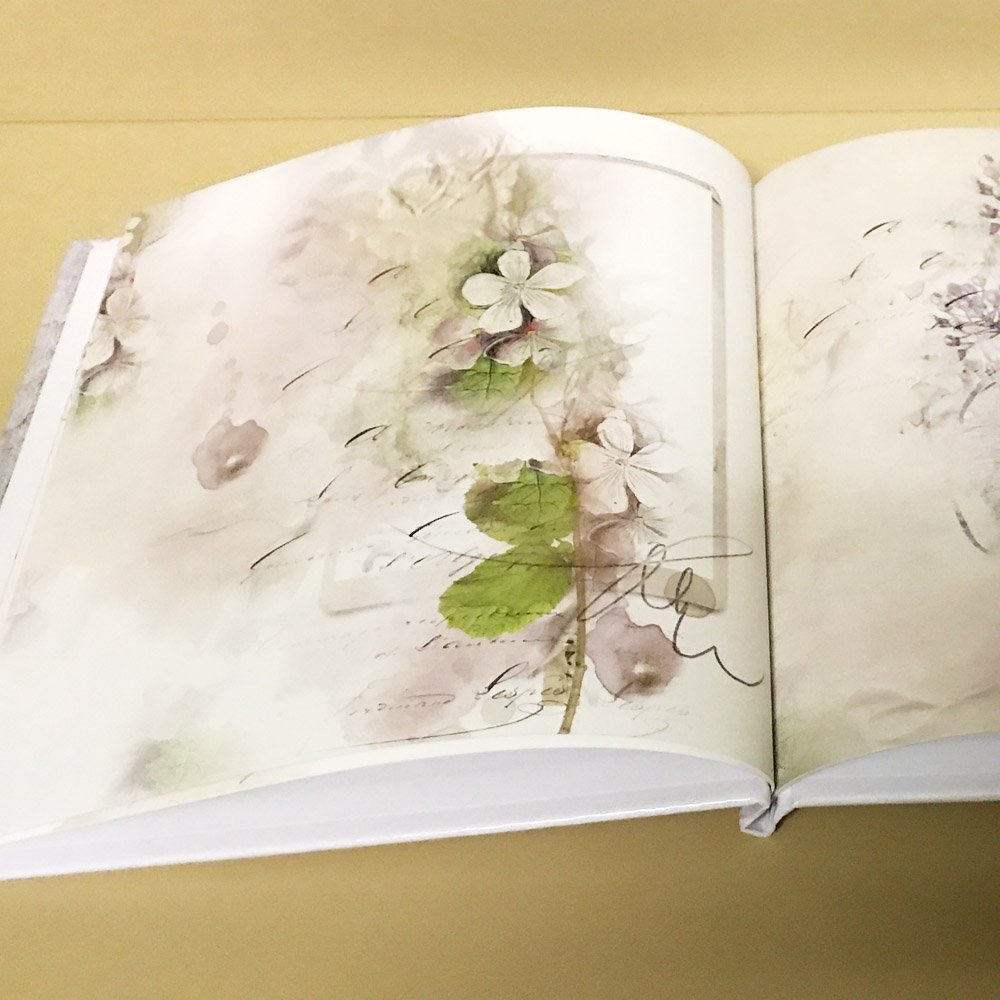 2. Choose Complimentary Colors
Theme may also be derived from the use of similar colors, patterns or DigitalART supplies throughout your photo project.
You do not have to use the same ArtPlay Palette, but perhaps a small selection of that share the complimentary colors.
Again, you will need to group your DigitalART supplies in the same way as your photos.
Limit your selection to 3-5 ArtPlay Palettes depending on how many pages you want your photo book to have, and consider repeating the use of artsy papers, with slight variation to maximize the use of your chosen DigitalART supplies.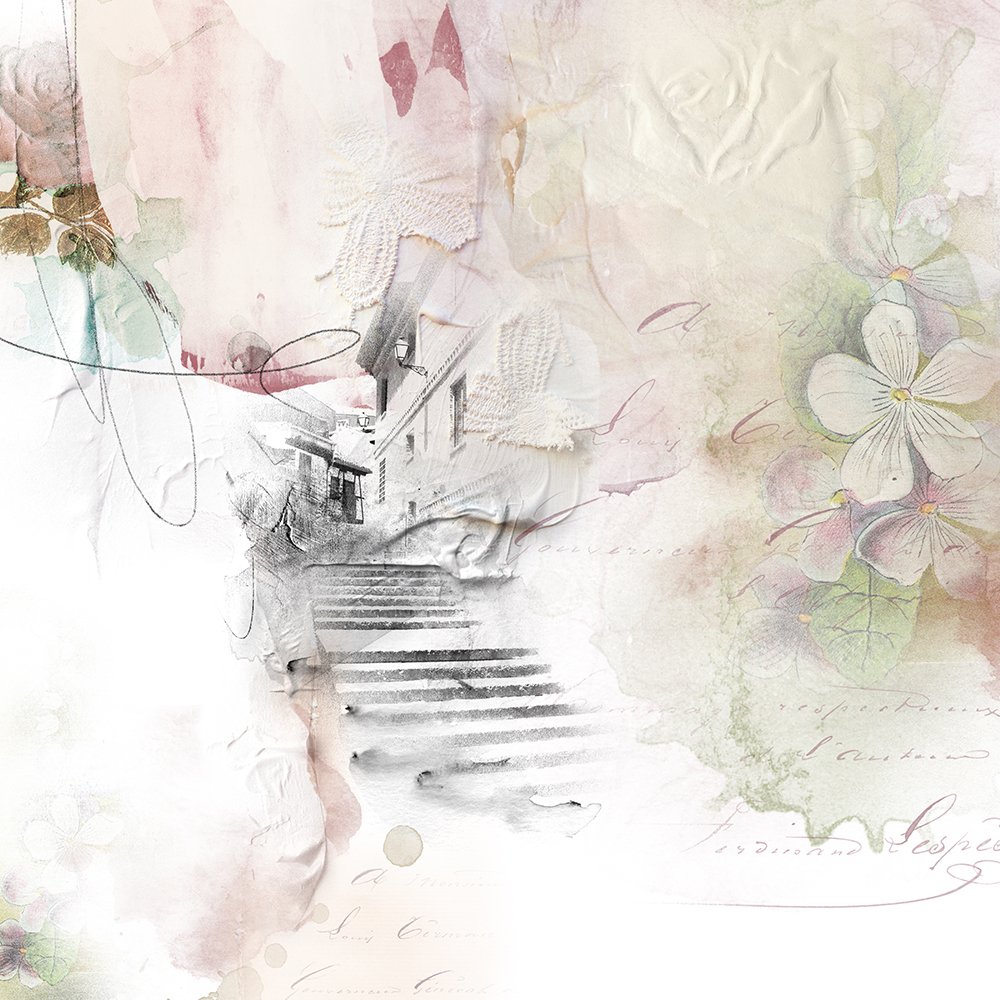 3. Create In Doubles
Pair up your images and create your pages 2 at a time in double page format.
This enables you to use your knowledge about design principles to create visual balance across both pages, further promoting the flow in your photo book.
It's much easier to visually balance the pages during the design process, than collate them in pairs after the fact.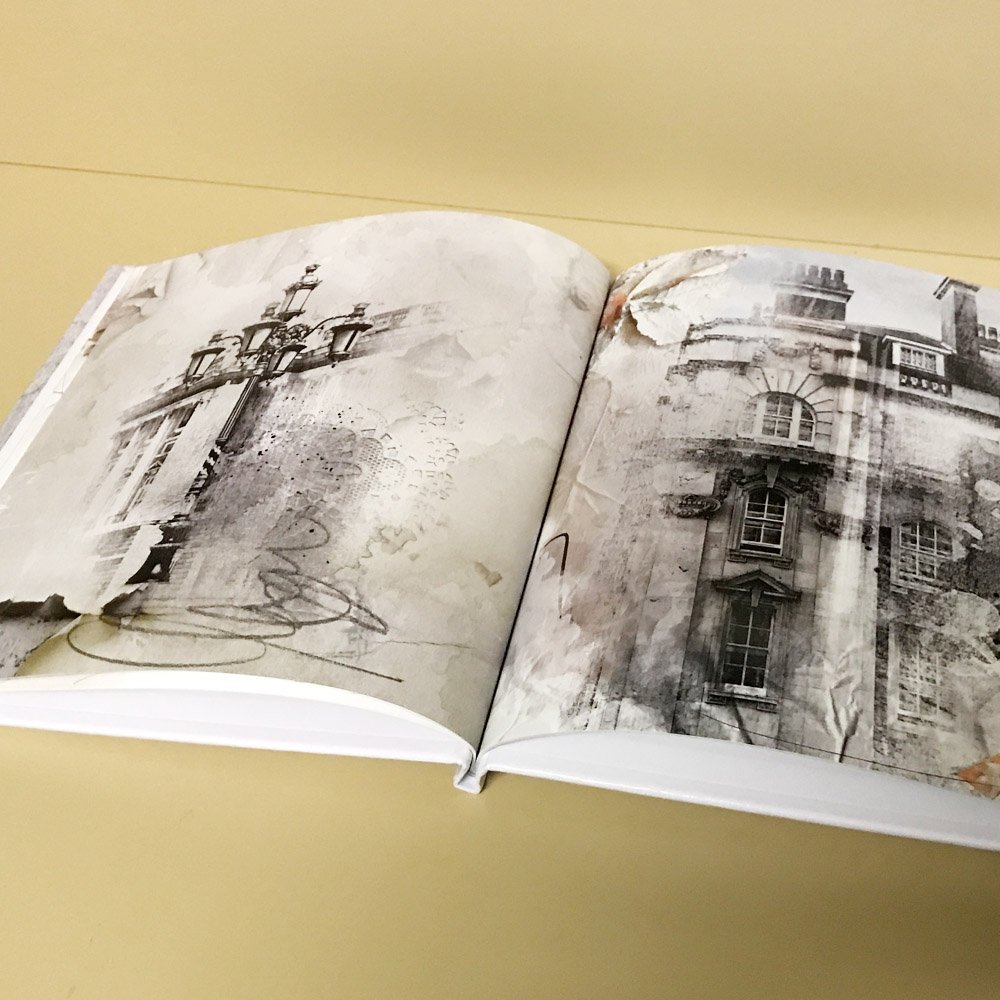 4. Consider Size and Placement
Create all your layouts at the same size, such as 12 X 12 inches at 300 DPI for example.
Also aim to keep all photos the same size from one page to the next to enable the eye to move with ease.
You might also consider placement of each blended image.
Photos that are centered on a layout are much easier to print in a book that those that overlap the edges.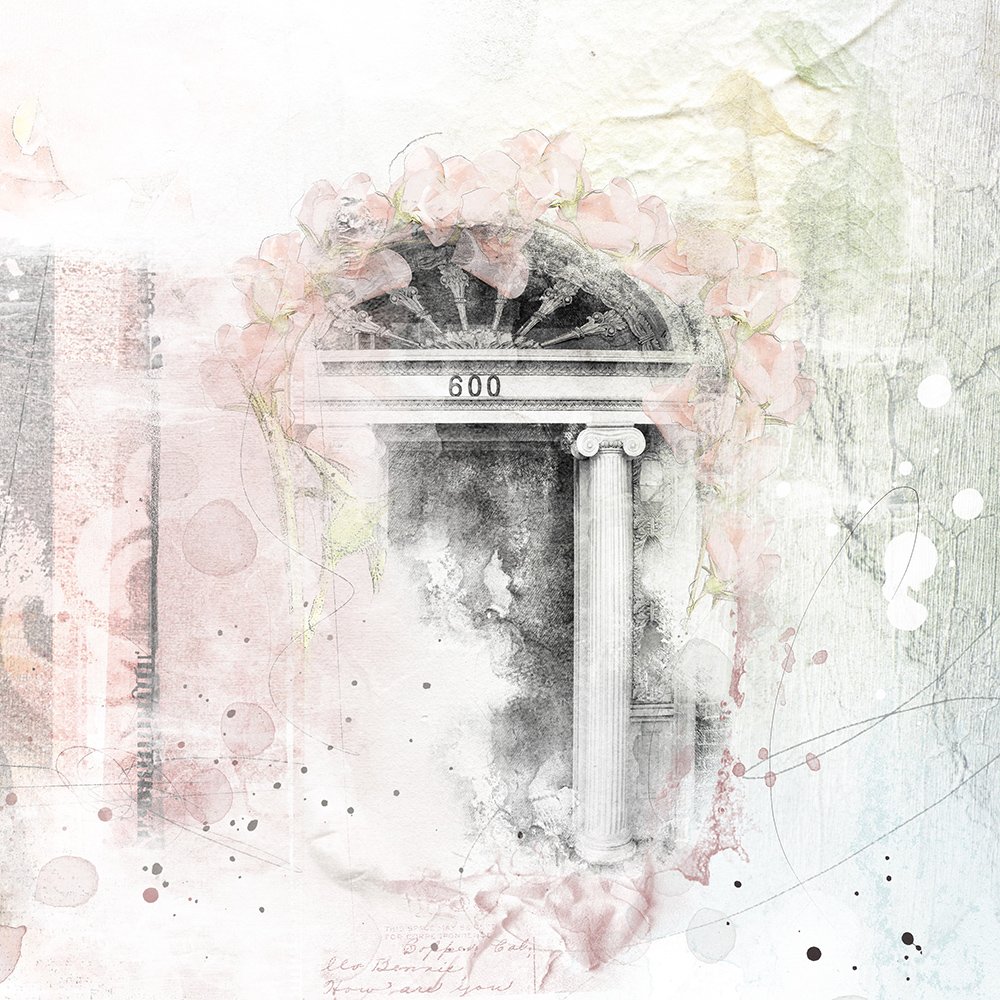 5. Remain Consistent
Repeat the same Photoshop techniques and use of DigitalART supplies throughout your project.
Notice how Trish has converted her photos to black and white, before blending each one in the center of each page.
The more consistent you can be through your project, the better your pages will flow when you print them in a photo book.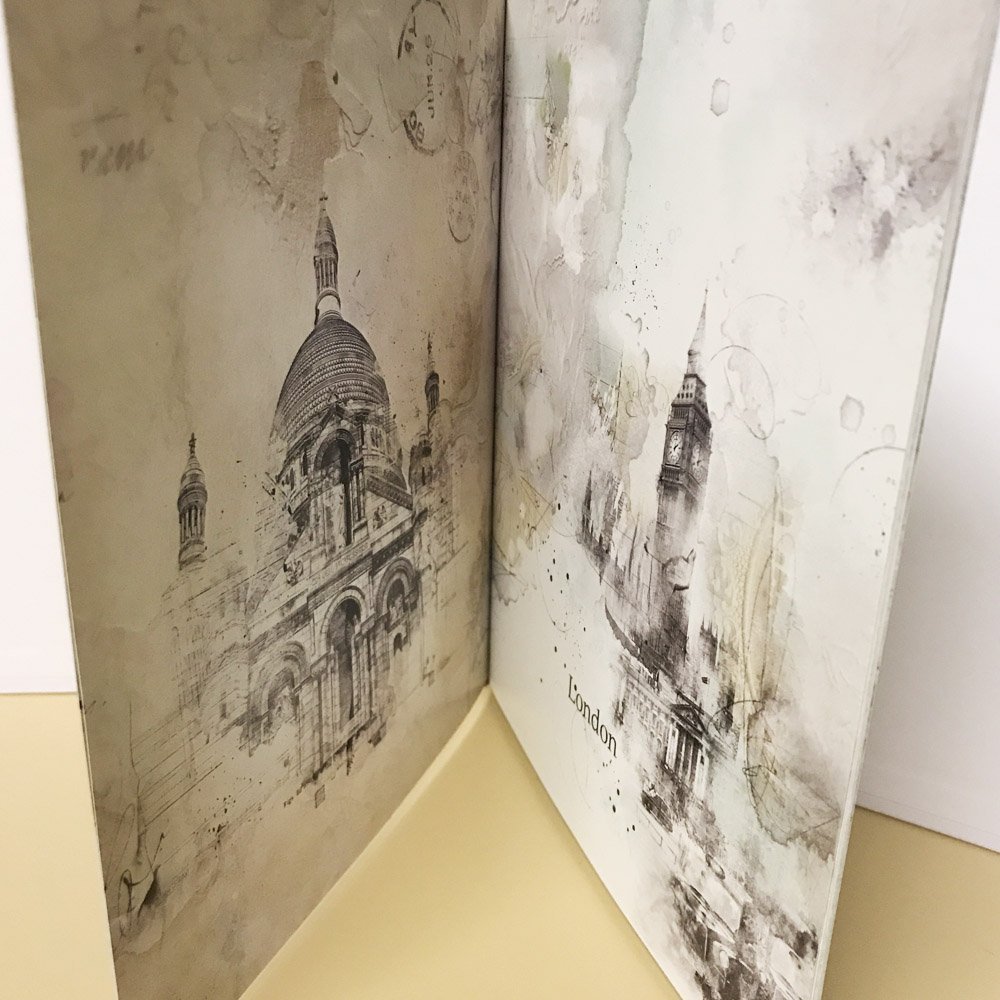 How do YOU Make an Artsy Photo Book ?
We would love to hear YOUR go-to tips and techniques when you Make an Artsy Photo Book.
Please feel free to share your approach in the comments below.
And if you liked this post, please help us by sharing it, using the social media buttons below.