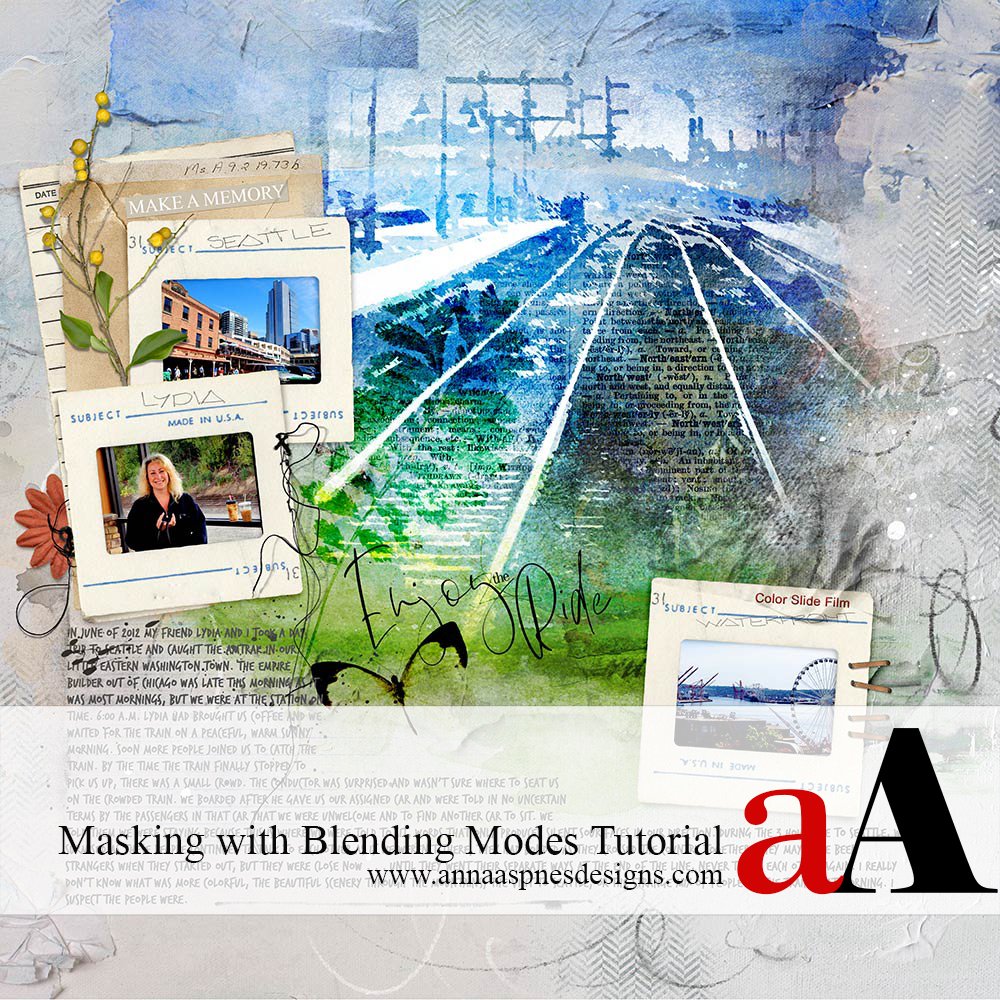 Creative Team Member, Barbara, shares her Masking with Blending Modes Tutorial.
Masking with Blending Modes Tutorial
Sometimes it's just FUN to play in Photoshop, with no layout in mind at all.
It can be a 'freeing'  process to see what unfolds in the process.
In the following layout, I applied different Blending Modes to various FotoBlendz Clipping Masks, ArtPlay Palette papers, and a single photo.
It certainly isn't a new technique, but with the variety of aA DigitalART supplies and PhotoShop Blending Modes at your disposal, you never know what might happen.
This approach is a great way to begin a layout, instill mood in your artistry or create a custom paper for your design.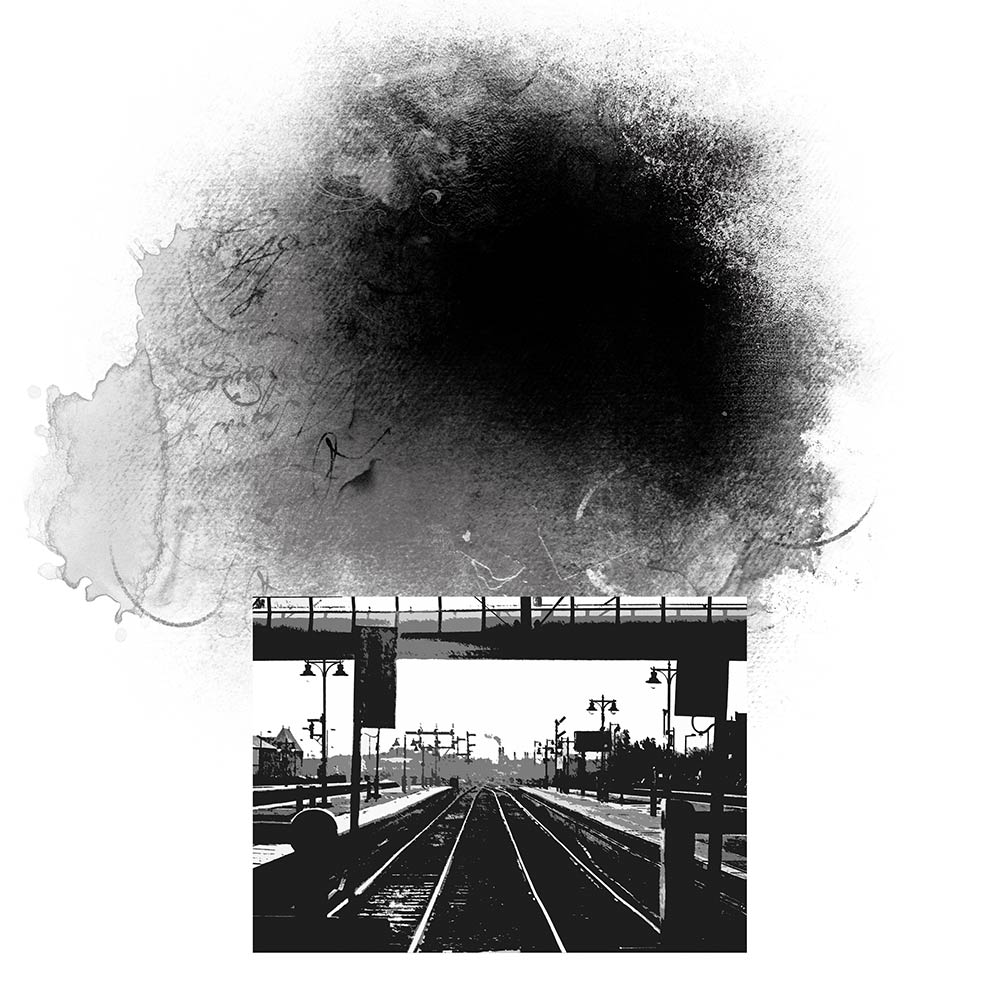 Create a Foundation
Select one or more FotoBlendz Clipping Masks and a photo.
Two clipping masks were chosen from Scenic FotoBlendz No. 1
These masks were placed on a new layout and resized to preference.
Note that one mask and the photo were also recolored so that you can see what I used better.
The Cut Out Filter was applied to the Black and White Photo to yield visual interest.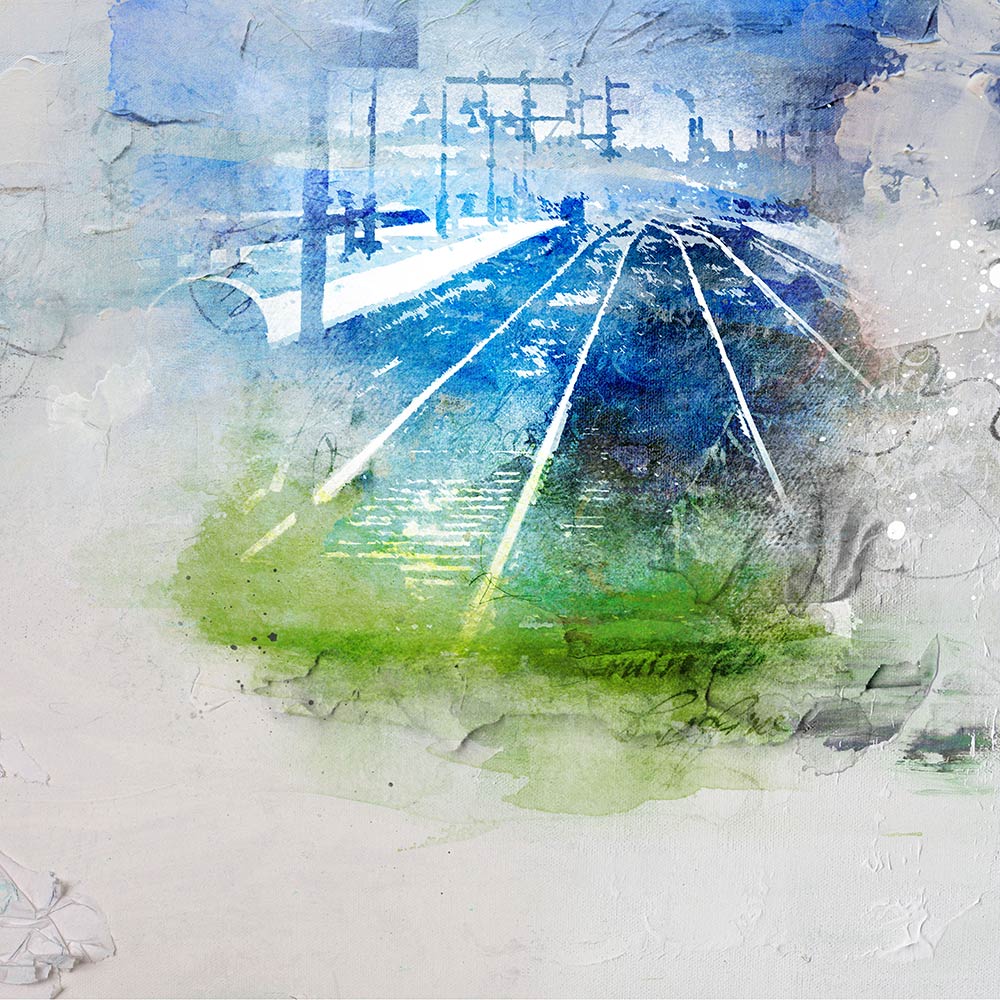 Assemble The Layers
Stack the paper and photo in the Layers panel, layering them as preferred.
ArtsyPaper4.jpg from ArtPlay Palette Scenic was placed as the background layer.
ArtsyPaper1.jpg and the photo were clipped to the bottom mask.
The Overlay Blending Mode was applied to the photo and mask layer.
The Normal Blending Mode applied to the paper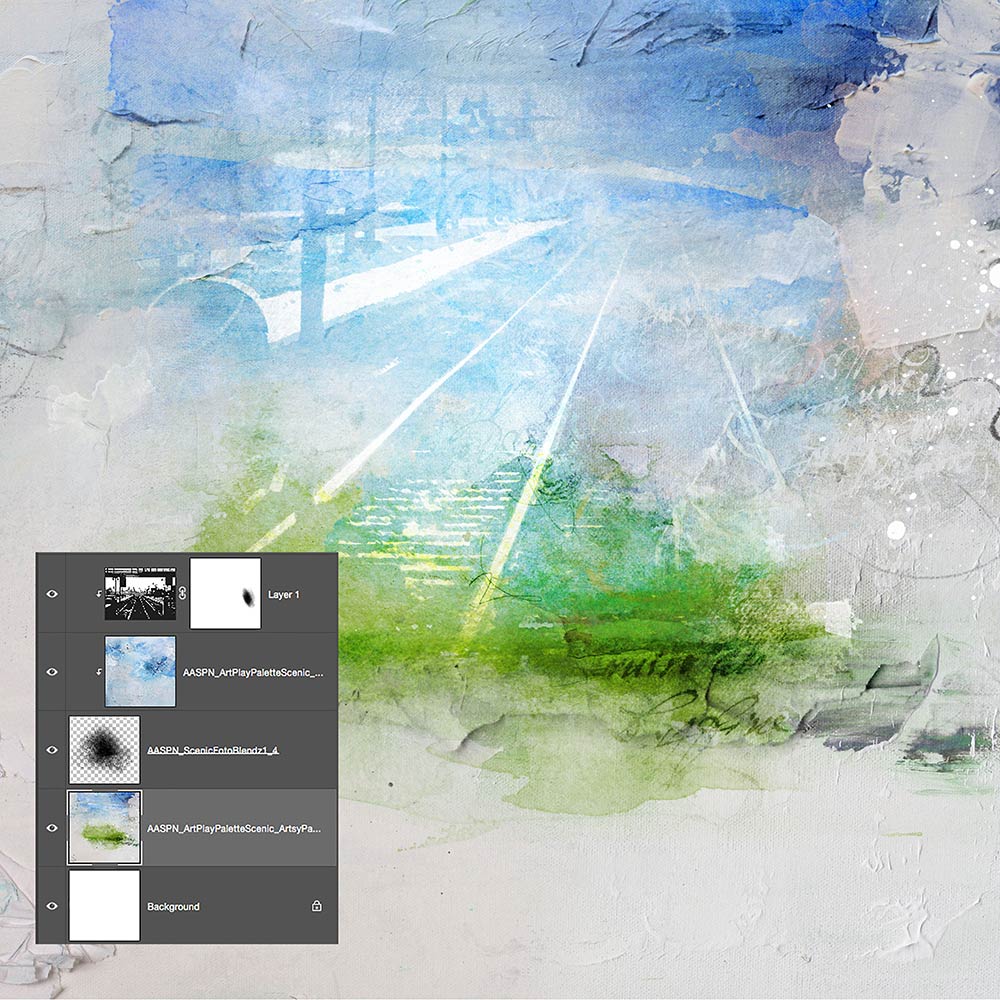 Secondary Introductions
Add the second mask to your composition.
The mask was resized before clipping a duplicate copy of the photo
Vivid Light Blend Mode was applied to the mask layer.
The photo remained at the default Normal.
WordTransfers from Scenic WordART No. 2 were placed below the Clipping Set layers in the Layers Panel within the railroad tracks.
Leaf and butterfly elements were placed in the top portion of the layout with Color Burn Blending Modes applied to each layer.
The WordART has the default Normal Blending Mode applied.
Conclusion
All of this was done on a whim, just experimenting as I played.
The result of this experimentation was to create a layout.
I hope you try this approach for yourself without judgement and giving in to your inner critic.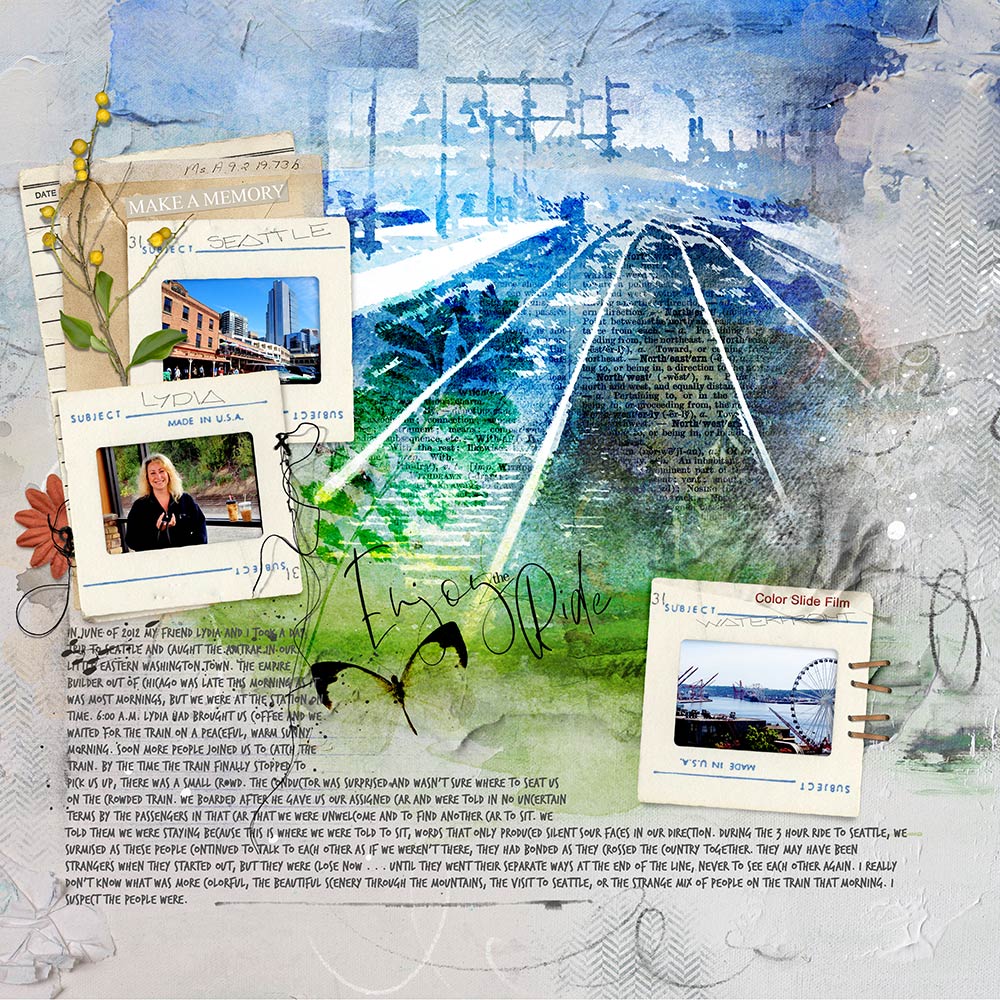 See also:
Post your digital artistry and artsy digital scrapbooking pages in The Gallery, and if you liked this Masking with Blending Modes Tutorial, please consider sharing it using the social media buttons below.