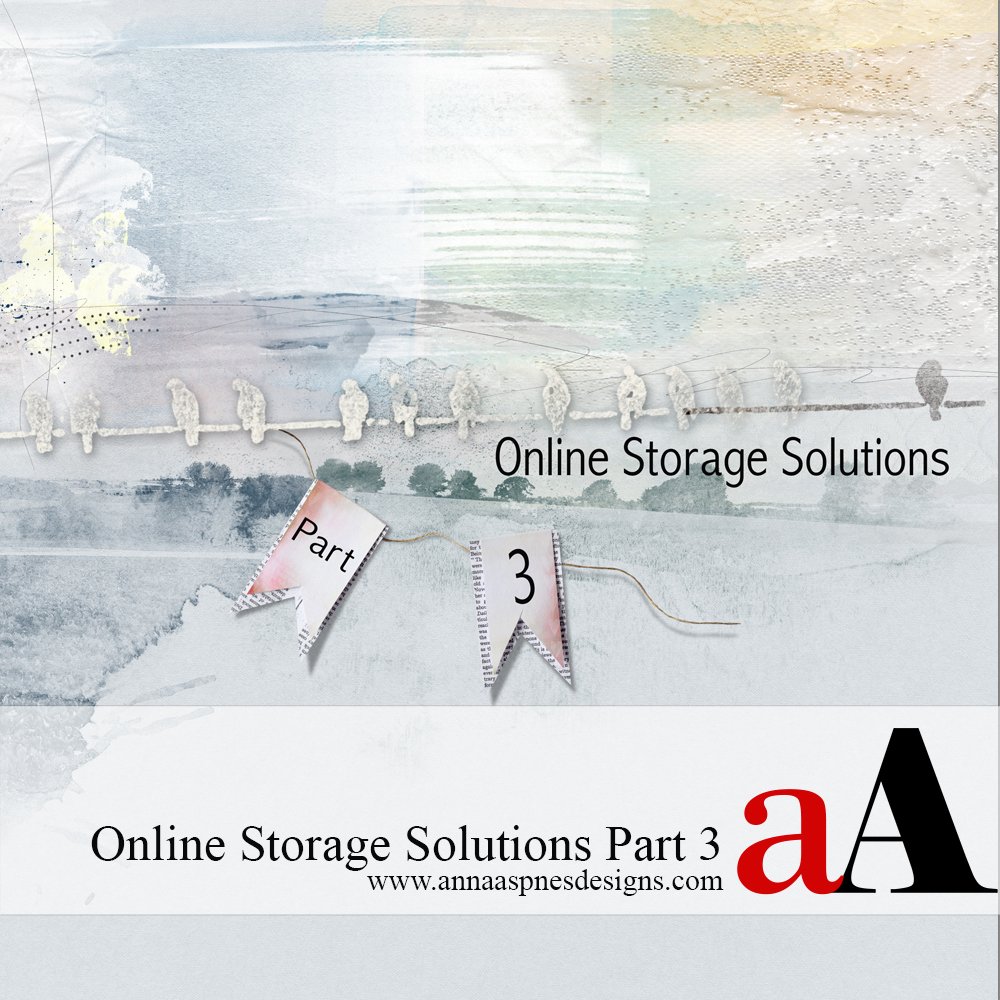 Creative Team Member, Trudy, is sharing Online Storage Solutions Part 3 for digital scrapbooking and artistry supplies.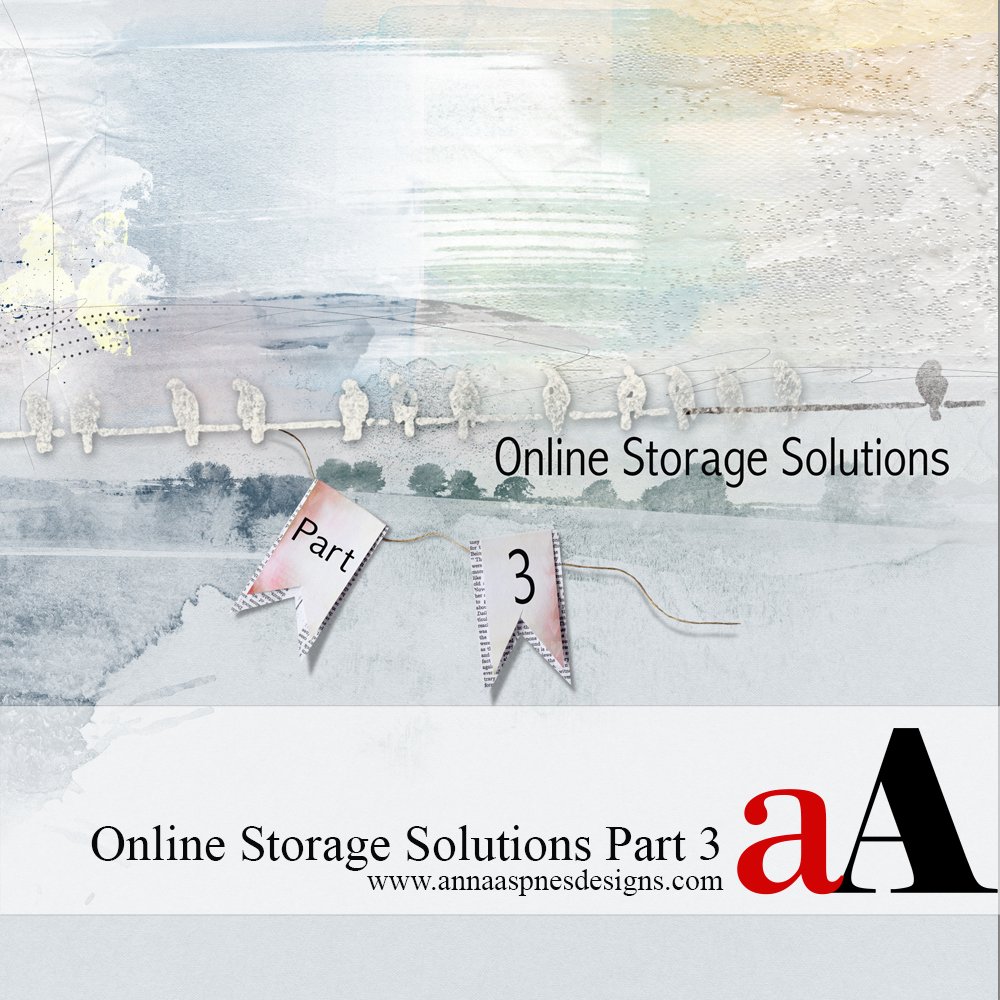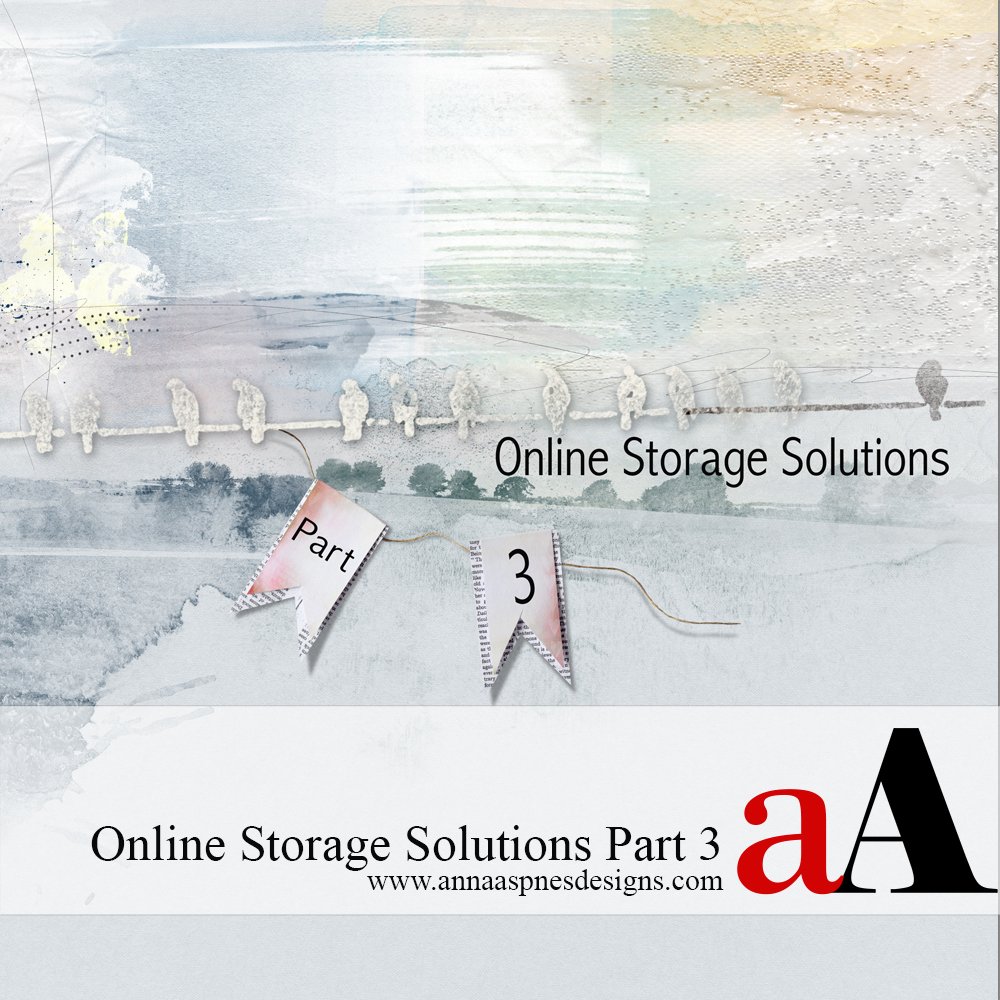 Online Storage Solutions Part 3
I am back with my third and final installment of Online Storage comparisons.
Living without a good cloud storage and syncing service is like living without a smartphone. You could do it, but why would you want to?
But finding the right option for your needs is sometimes easier said than done.
Note that, it's important to remember that online-backup services are different from online-syncing services, such as Dropbox, Google Drive or Box. That's because online backup services have the ability to continually back up every personal file on your computer to a safe offsite data center, while the syncing services handle only items in designated folders.
1. pCloud
The 10GB of storage offered to users for free doesn't seem that impressive. And it isn't, until you take into account the fact that it can increase to 20GB by signing up friends or completing other steps.
What sets pCloud apart from other cloud storage contenders, is the fact that it's well designed.
pCloud also offers lots of excellent options to suit your data needs, with apps for PC, Mac iOS, Linux, and Android, pCloud also has a simple, easy to use web interface called "My pCloud" where you can access files from any computer without having to install software.
Invite friends, family, and colleagues (or anyone you know) to pCloud folders with viewing or editing privileges. Once shared, you can easily manage permissions (or revoke them). You can enable offline access, so even when the internet isn't available, your data is still accessible.
One of my favorite features about pCloud is that you can backup any folder by right-clicking it and selecting Sync to pCloud.
Another handy option, and a cloud storage "must have" in my opinion, is the ability to enable automatic synchronization on a mobile app for media. When sync is active, photos and videos you capture get saved automatically to the cloud. You don't have to worry about losing them should your phone land in a puddle, or in a toilet bowl (this happened to me once).
Regarding security, pCloud uses TLS/SSL encryption to keep information safe when it's transferring from your device to their servers. And for those looking for added security measures, there's also the option to use pCloud Crypto, which encrypts and password protects files.
You can find out more about this FREE service here.
2. Crash Plan
CrashPlan provides unlimited online storage (one computer and an unlimited number of external drives) for $6 per month or $60 per year. There is also a Family Plan which allows users to back up as many as 10 computers for $14 per month.
CrashPlan offers continuous file backup, it checks for new files every 15 minutes, but this can be adjusted to as frequently as every minute, although that may be fairly excessive for most people. There's also a mobile application available for iOS, Android and Windows which lets you access your backed-up files on the go.
They also offer the strongest file encryption of any online backup service.
CrashPlan is known for good value, easy setup and relatively painless file restoration. Your files are continuously backed up and deleted files are saved indefinitely so you never need to worry about digital disasters again.
You can find out more about this service here.
Next month I will be delving into a new tech and gadget inspired topic of interest and I  hope you will come back to check it out.