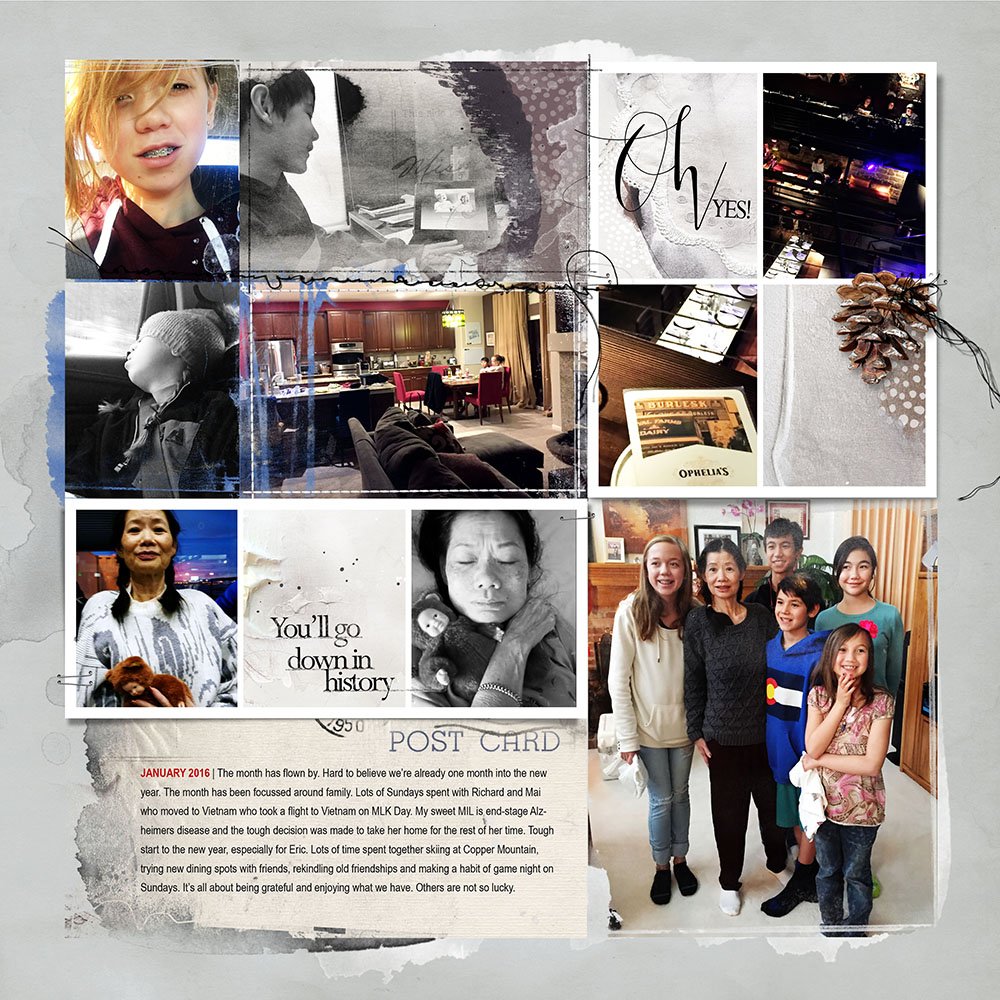 It's been a while since I mentioned The FotoInspired Project.
That would be the documentation of every-day life with an artsy twist, and a project I have pursued for the past 4 years.
You can view many of the pages I have created here.
2015 was the first year I failed to complete the project.
I spent some time over the weekend in the archives, revisiting the place I left off, and assessing what needs to be done, in order to salvage this much-loved project.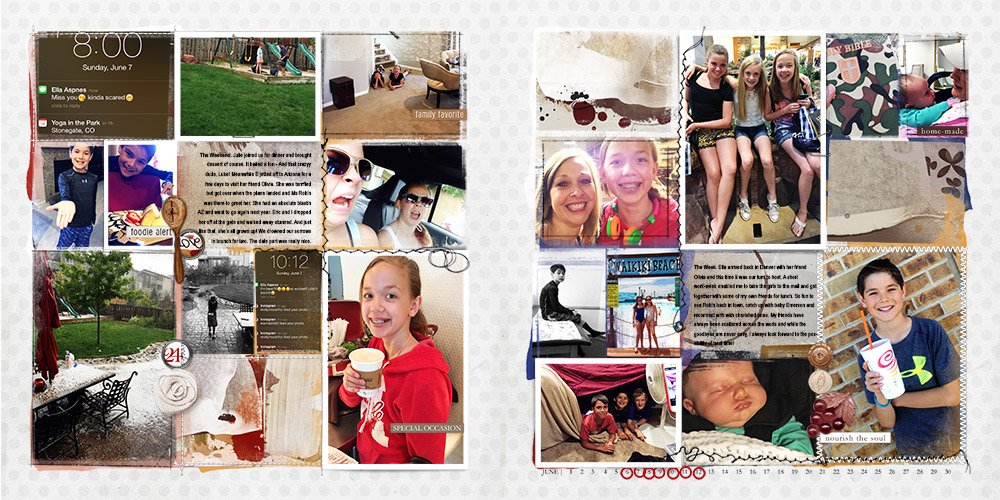 FotoInspired 2015 | Week 24
You can only do so much in a day, and as much as I love this project, something had to give last June which was when I created my last page.
A website launch, 2 children out of school for the summer and the arrival of those awkward teen years were enough to throw me off the wagon.
It's hard to tell stories that are not so cute as they used to be, and I'm no longer in a position to be able to share those more difficult tales that are just not mine to tell.
The daily captures also interest me less, reflected in my lack of photo taking.  I find my attention instead wandering back to the playing and artistry in Photoshop that got me started in this *sport* in the first place.
Good news for those who like taking my classes, but not so much for my FotoInspired pages.
I have been here before, and experience has thankfully taught me, that everything is a phase.
You give up one thing to focus another, always based on what's most meaningful to you. 
And every transition has a season.
My desire to complete unfinished projects has kept this task on my list over the passing months – This is a clear indication that it's time for some damage control.
So how exactly to you catch up on 28 double-page spreads?
The simple answer is you don't. You assess the photos you have, modify your expectations and concoct a more realistic approach to achieving the end goal.
And I believe might just have done just that.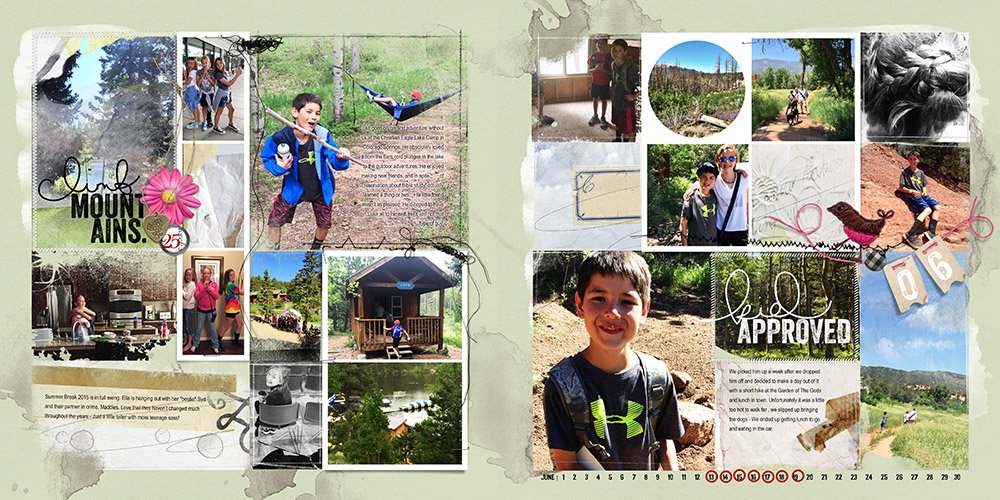 FotoInspired 2015 | Week 25
I established that I have enough photos, and more importantly *the want*,  to complete a double-page spread for each week in June 2015.
However, the number of photos drastically drops in July when I launched the new Anna Aspnes Designs website and aA LIVE Education venture.
The new plan is to create 1-2 double pages per month (instead of 4), depending on photo availability. This drops my page count down by at least half, possibly more.
One page per month is more than creating none at all.
I'm now looking at 6-14 pages to complete the project.
Completely doable? I think so.
Especially if I take the tandem approach, and create 2 spreads at a time i.e. Create a 2015 page every time I create one for year 2016.
That was my approach this weekend. Week 25 of 2015 (above) preceded the creation of January 2016 round-up (below).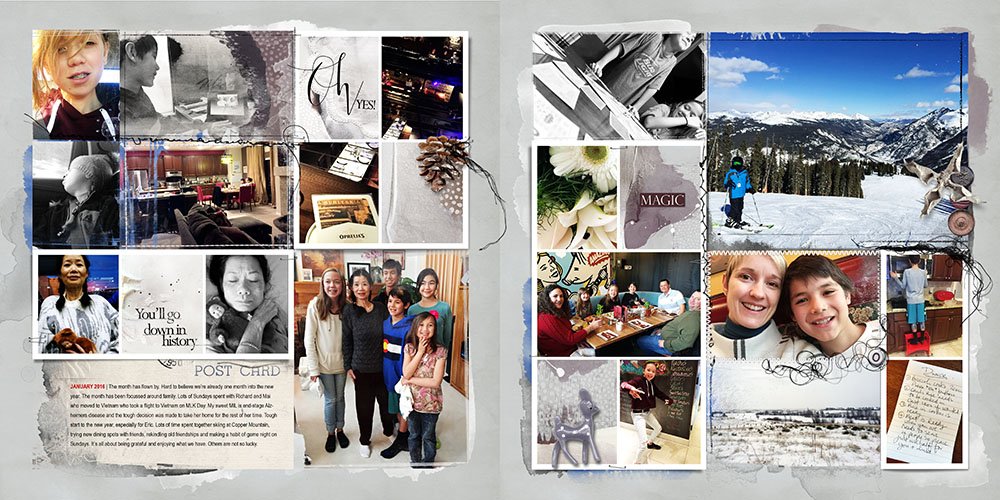 FotoInspired 2016 | January 2016
With any luck, I'll complete both projects by the end of the year.
And hey presto, we're back on track.