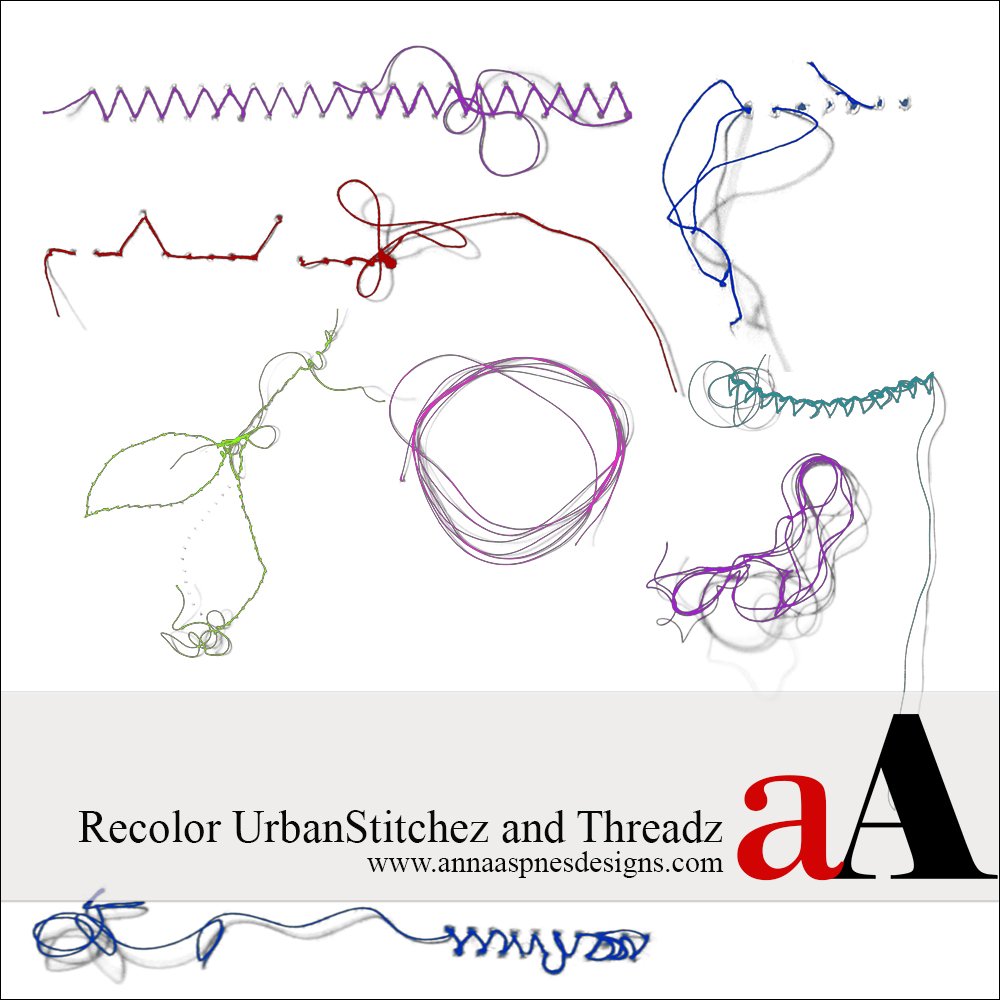 Creative Team Member, Suzie shares her recolor digital stitching tutorial, using UrbanStitchez and UrbanThreadz by Anna Aspnes Designs in Adobe Photoshop.
Note that this tutorial can also be conducted in versions of Adobe Photoshop Elements.

Recolor Digital Stitching Tutorial
The aA Design Store has a wonderful selection of UrbanStitchez and UrbanThreadz, but they all come in black.
There are multiple ways to recolor elements in Adobe Photoshop and Elements but the black stitching with the inclusion of a gray shadow found in the the UrbanStitchez and UrbanThreadz product range, makes the use of many of these methods problematic.
Most recoloring methods will change the shadow to the same color as the stitching.
Black is not considered a color in Adobe Photoshop and Elements and so many of the recoloring methods will not work on black (or white).
Many recoloring methods require you to pick a color from the standard RGB-CMYK colors.
Today I want to share a recolor digital stitching tutorial that provides a solution to all these problem.
This coloring technique involves the use of an Adjustment layer to change the color of your digital stitching without altering the shadow.
 Step 1: Select your UrbanStitchez or UrbanThreadz layer in the Layers panel and then click on the Layer Adjustment Icon (shown below). Choose Selective Color... from the list of options.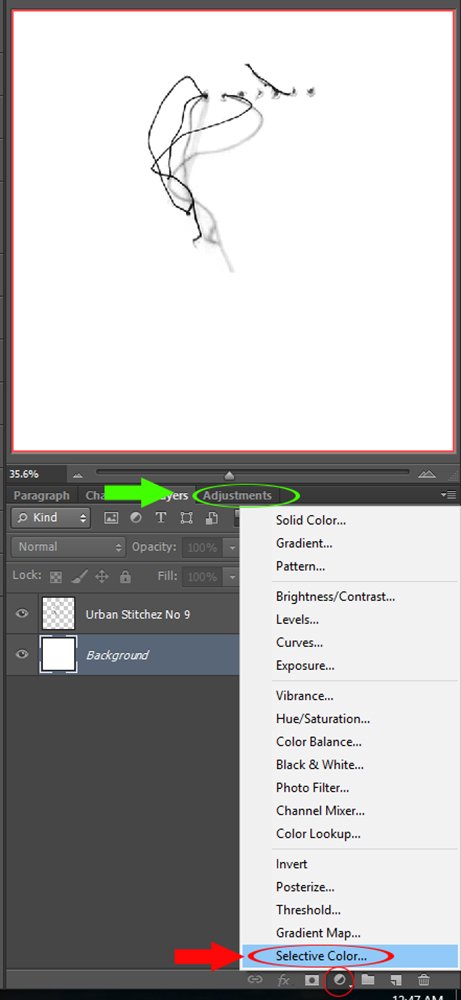 Step 2:  Set the Colors option in the Properties dialogue box to Black and then move the sliders to yield preferred shade. Notice the Selective Color Adjustment layer on top of your stitching layer.