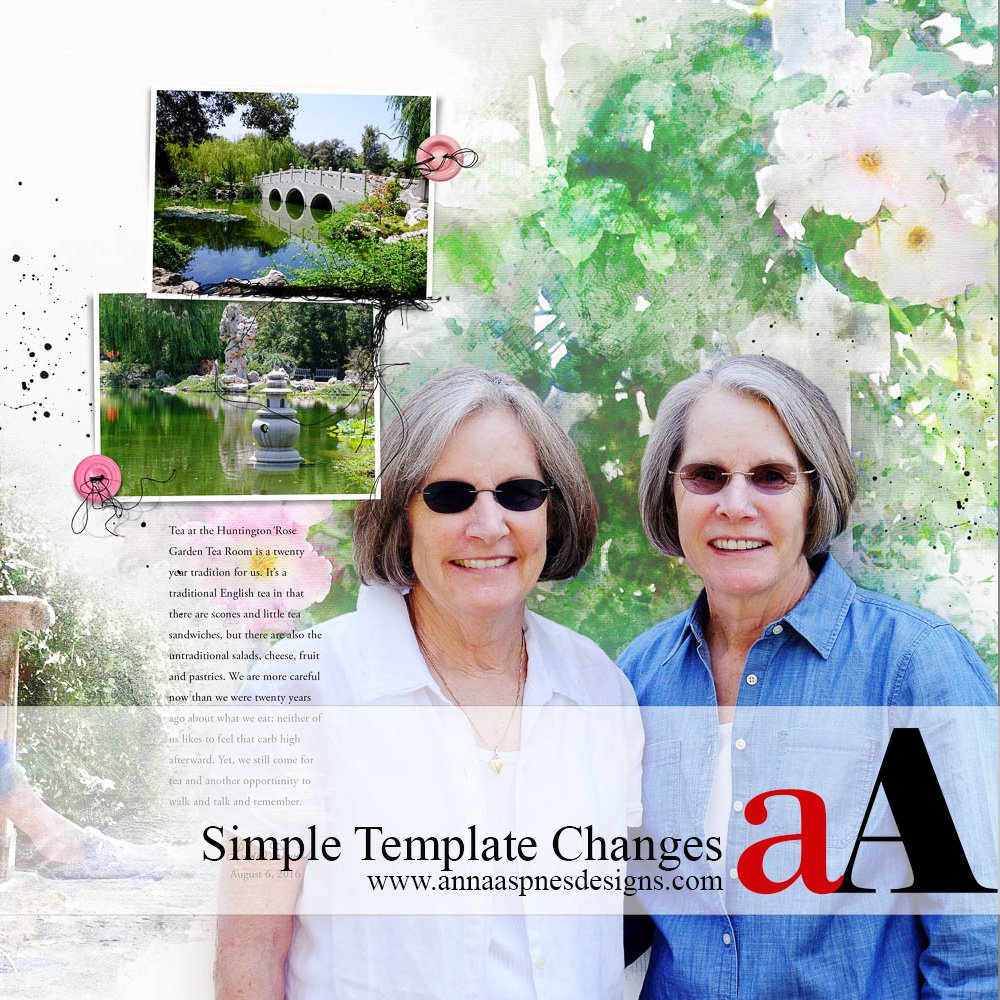 Creative Team Member, Linda, shares a tutorial on simple template changes using a watercolor treatment on background photos to create contrast with smaller framed photos.
This is an except of a post on her blog. You can find the full post here.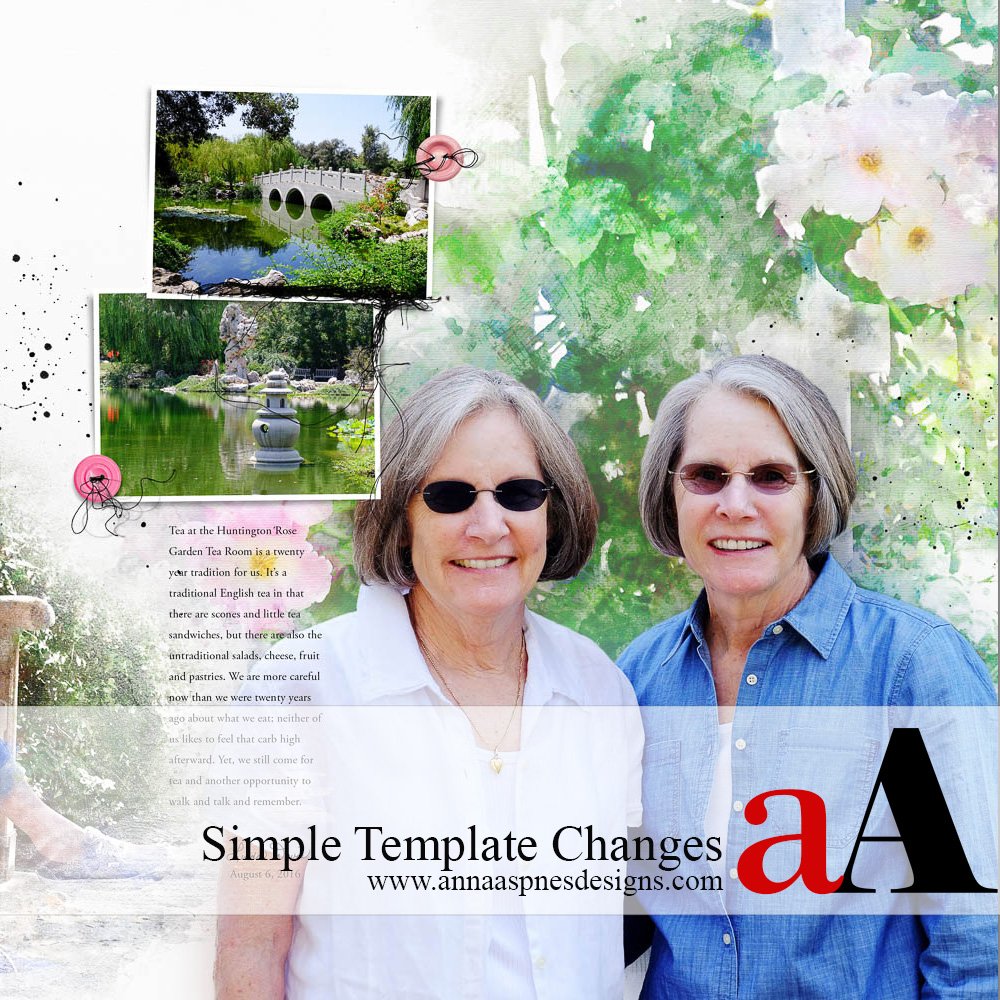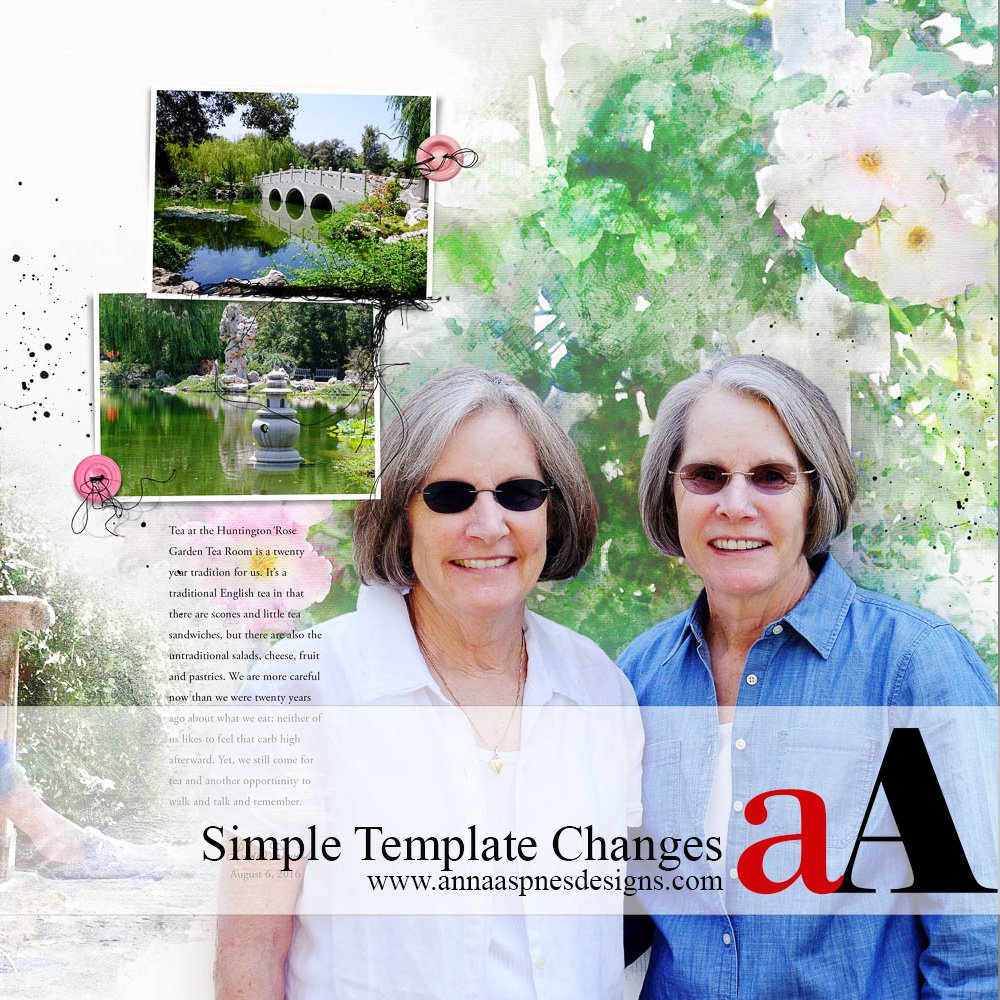 Simple Template Changes
Experimenting with Anna's products can be as simple as switching out one mask for another. Or it can mean giving all the background photos on a double page spread a different photo treatment so that they contrast with smaller framed photos. I've been playing with a new watercolor action which I described in a previous post and wondered how it might change a template's look for a garden page.

After running the action on a photo, create a 24×12 document. Drag the photo with the watercolor treatment on to the new document and resize to fit the right page edge. Change the blend mode to multiply. Open Template 6 from WaterColor Template Album No. 3 and drag the layers to the left side of the two page spread above the watercolor photo.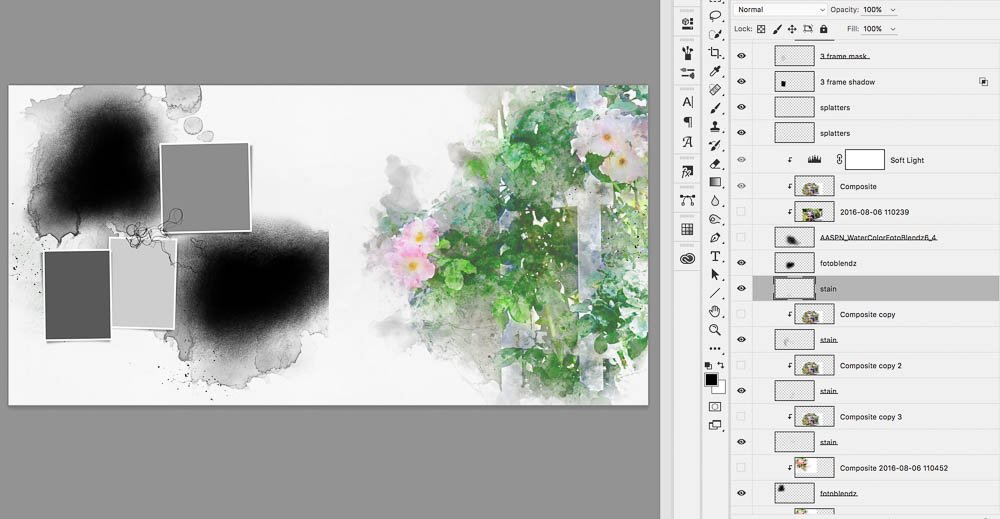 Replace the Fotoblendz mask included with the template with mask 4 from WaterColor Fotoblendz No. 6. Flip it horizontally. Clip another photo with the watercolor treatment to the mask. Duplicate the photo, link copies and clip to each of the stain layers.

Run the watercolor action on the third photo for the background. Clip the photo to the mask. Duplicate it, link copies and clip to the stains.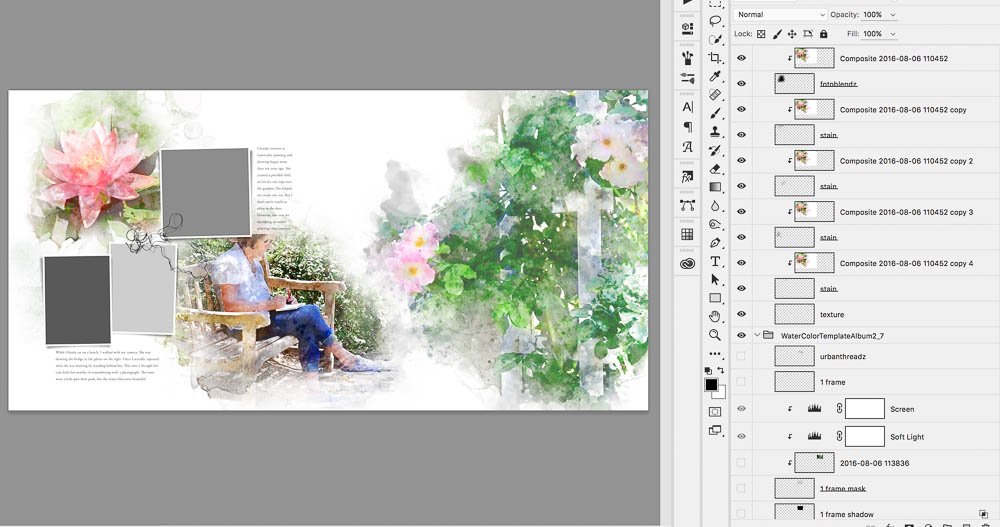 Clip photos to small frames.

Extract figures from the focal photo and place on page resizing as necessary. Note: the shadowing technique is from Anna's last class, Flipping Clipping.

Drag the frames and text box of template 7 from 
WaterColor Template Album No. 3
 to the right side
. Adjust the position of the frames to accommodate the extraction. Clip photos to the small frames. 

Recolor the texture on the left. Embellish the layout with splatters, buttons and threads. Add a title and write journaling.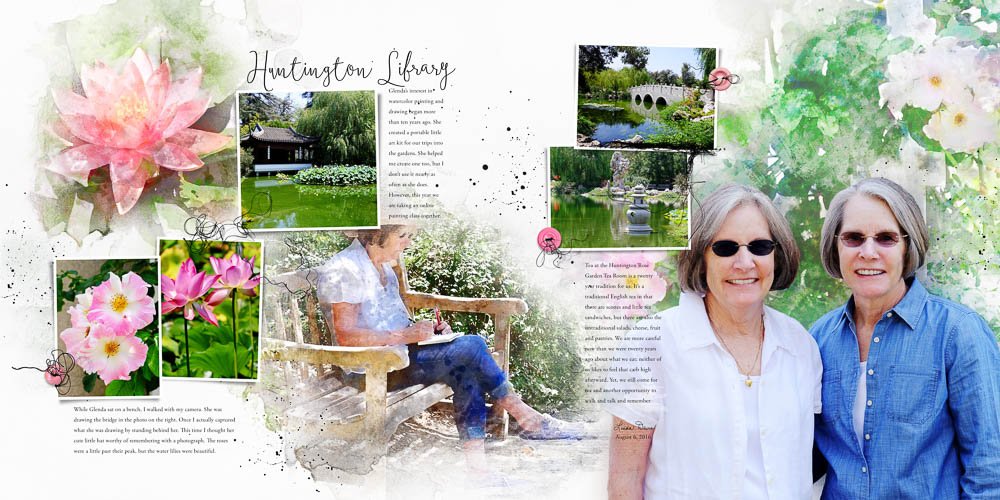 S
imple
 changes can create
 an artistic look for your scrapbook pages with Anna's Templates
.
Click on the above photos for additional process notes and Anna Aspnes Digital Designs supplies used.