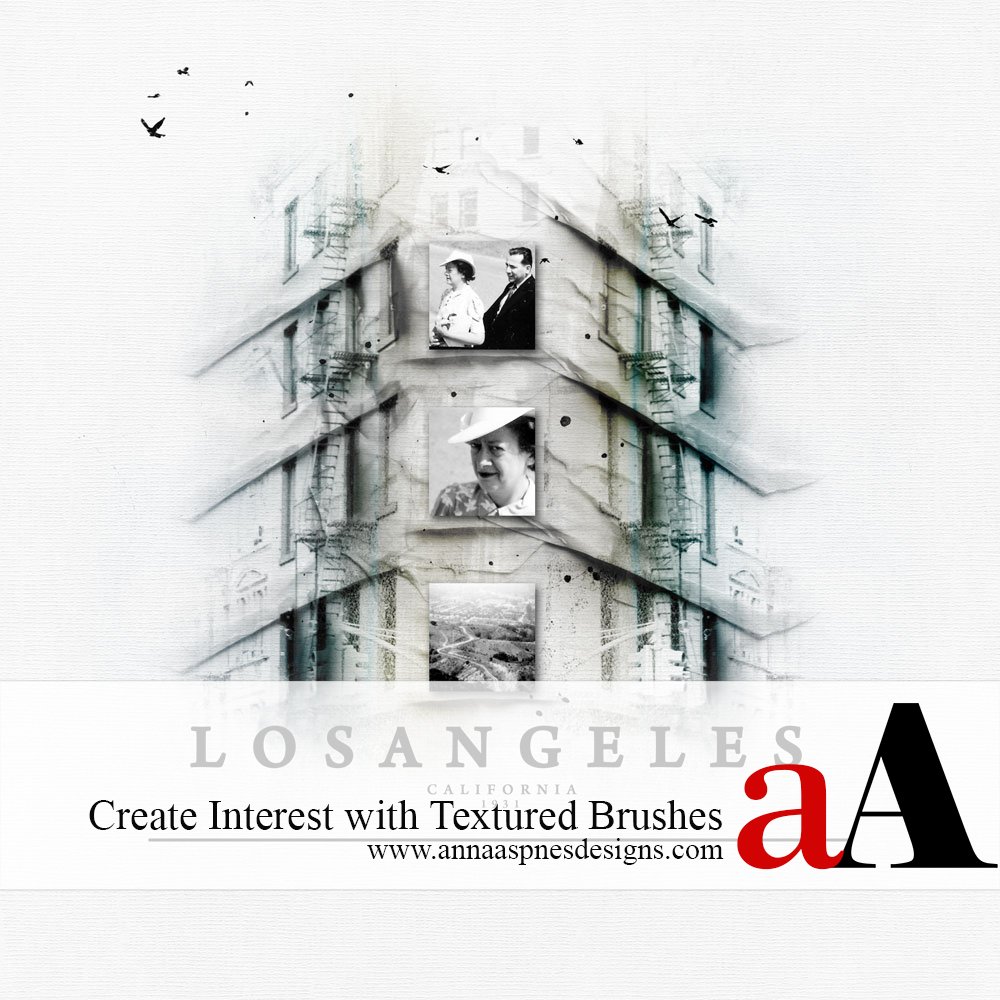 Creative Team Member, Adryane, shows us how to create interest on a layout using Textured Brushes in Adobe Photoshop.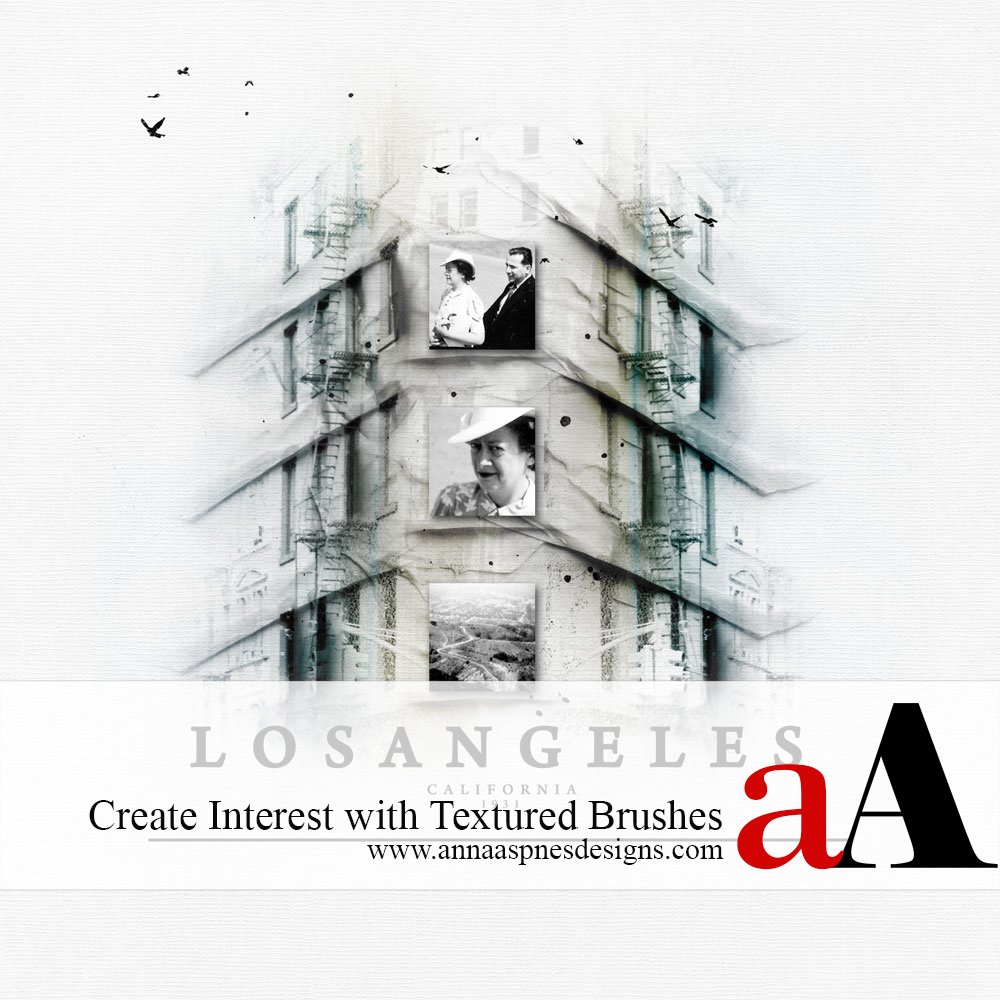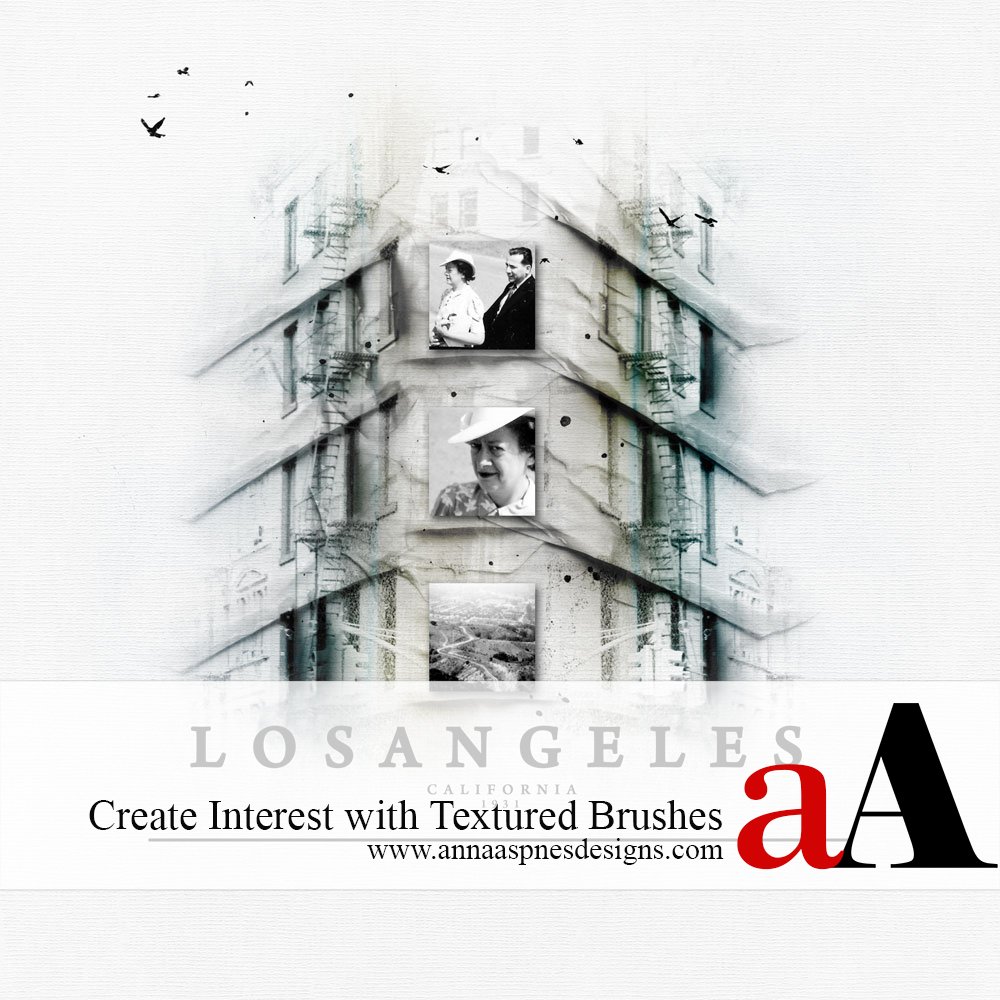 1. Complete your design, and then consider how the textures might make it better.  The textures can be used to add depth, provide a a place for a photo to sit (shown here) or to create interest (shown here).
2. Load the textured brushes (Edit > Presets > Preset Manager > Load). For my layout, Los Angeles, I used only TapedTextures No.1, but I often combine the textures from the different Brush Sets.
3. Stamp the TapedTextures onto your design and position it. In my layout, the textures were stamped and positioned along the horizontal lines of the building. I used ArchiTextures No.2 to add the building to my layout.
4. The brushes layers can be stacked to create deeper shadows or the opacity/fill of the layers can be reduced to created softer shadows.
Below is my layout before an after adding the TapedTextures.
Click on the above photo for additional process notes and supplies used.