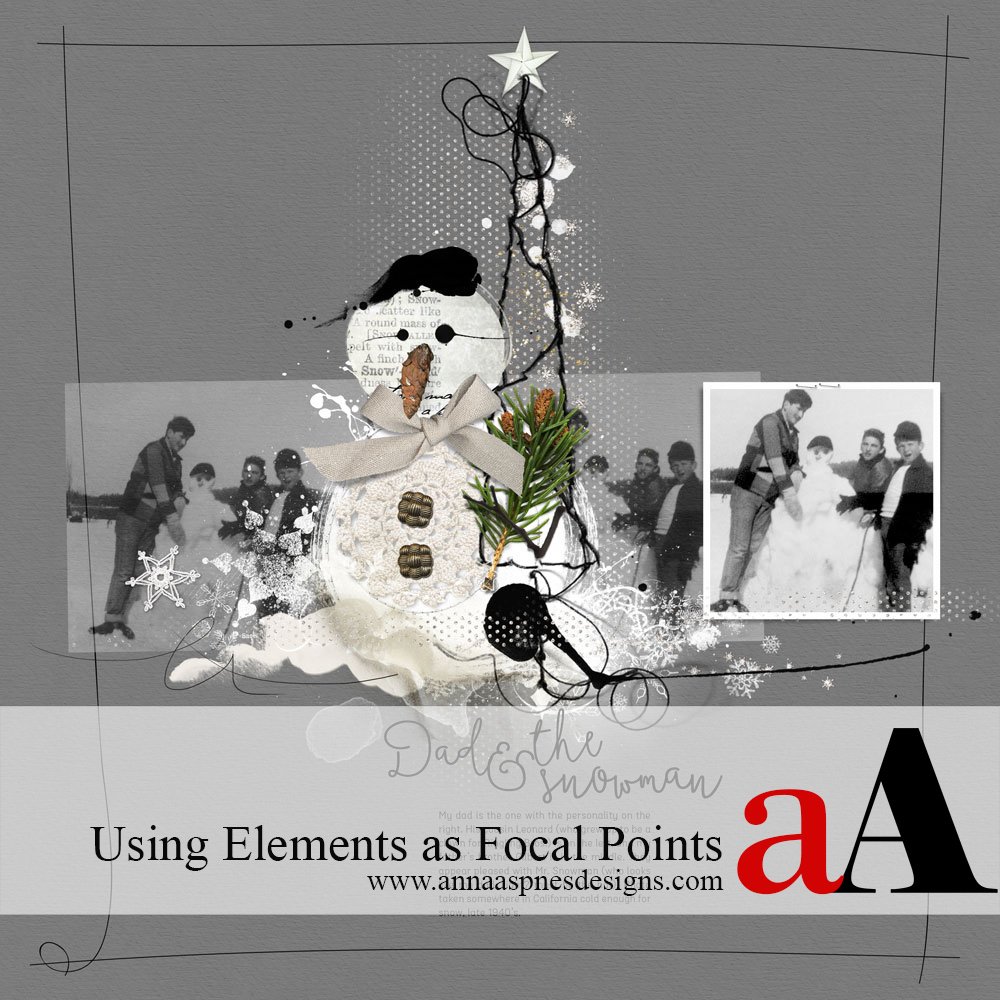 This month we're kicking off a new series on using DigitalART Elements.
Elements are available as individual aA DigitalART products and part of the ArtPlay Palette. Further guidance on Elements can be found in the FREE aA Glossary of Terms.
Creative Team Member, Adryane, shows us how she uses elements as focal points on her layouts in Adobe Photoshop.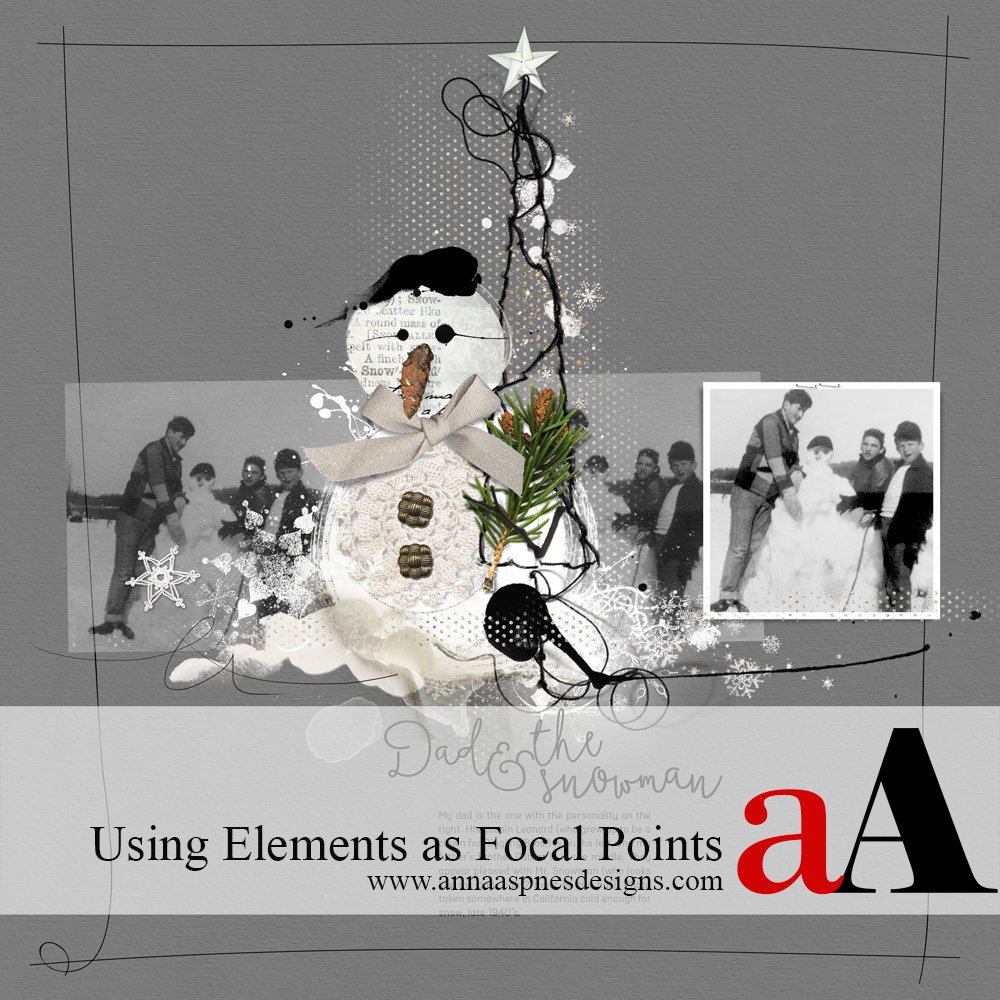 As I continue to work on my heritage project, I am trying to find new ways to work with old, grainy, faded photos and make them interesting. One way to do this is to use an element as a focal point.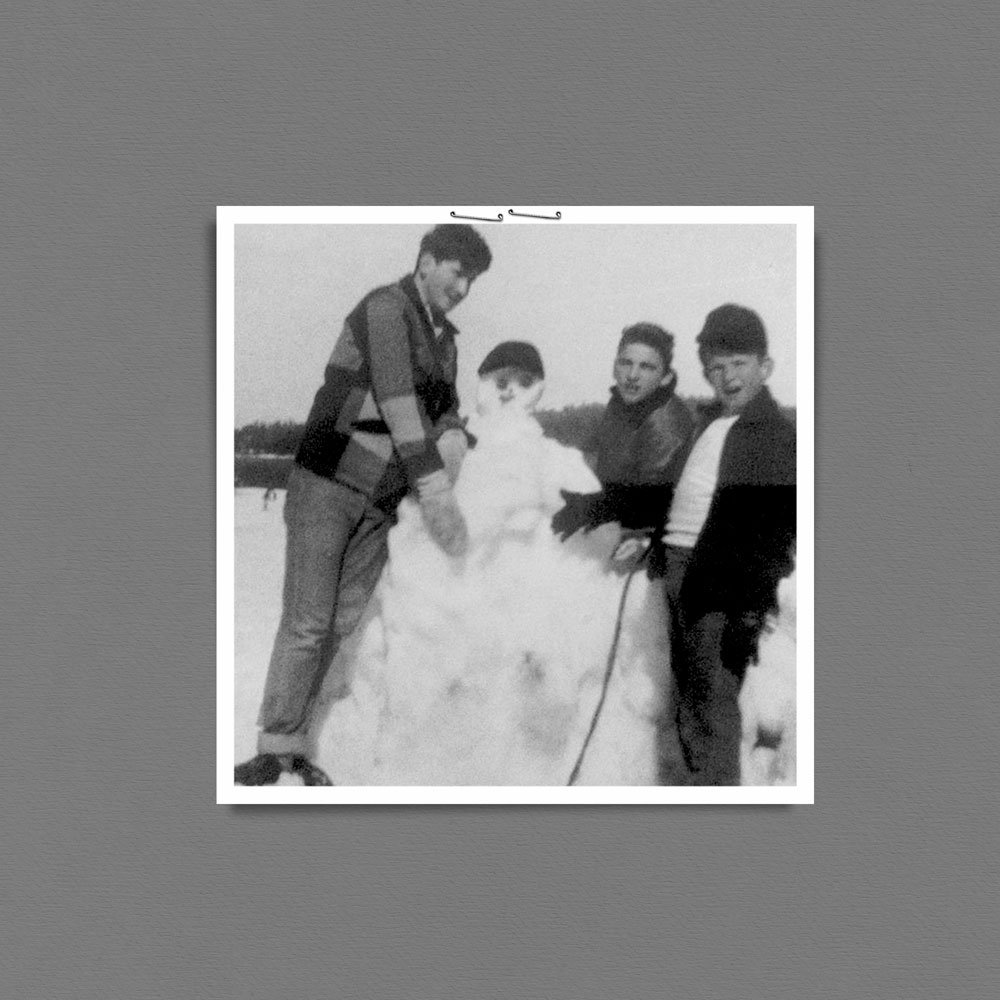 1. Choose an Element that Supports your Image. Here, I chose one of Anna's MultiMedia Snowmen. The hat on the MultiMedia Snowman looked a lot like the hat on the snowman (and my Dad) in the photo. Place the element in the center of your page.  Note: When working with over-sized elements, I have found that they work best in a center weighted design.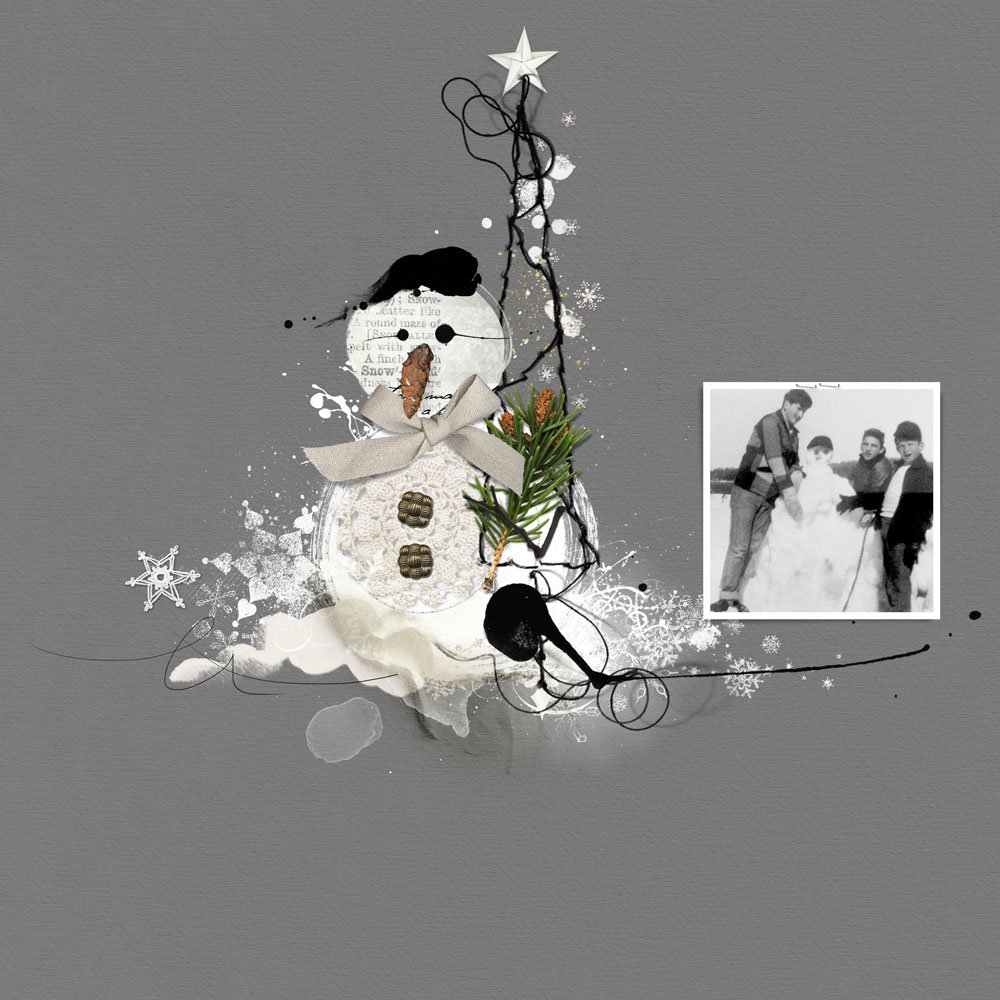 2. Position your Photo(s) Around the Element. You want the element to create interest in your photo. Here, the element was used to draw the viewer's attention to the snowman in the the photo and then the people around the snowman. To continue the theme of the people around the snowman, I duplicated the photo twice and moved the images in a horizontal line around the snowman. Depending on the element you choose, you might place your photos vertically, in a circle, or some other formation that makes sense with your element choice.
3. Add Title and Journaling. When using this approach to a page, your title and journaling can be used to pull the element and photos together into a single story.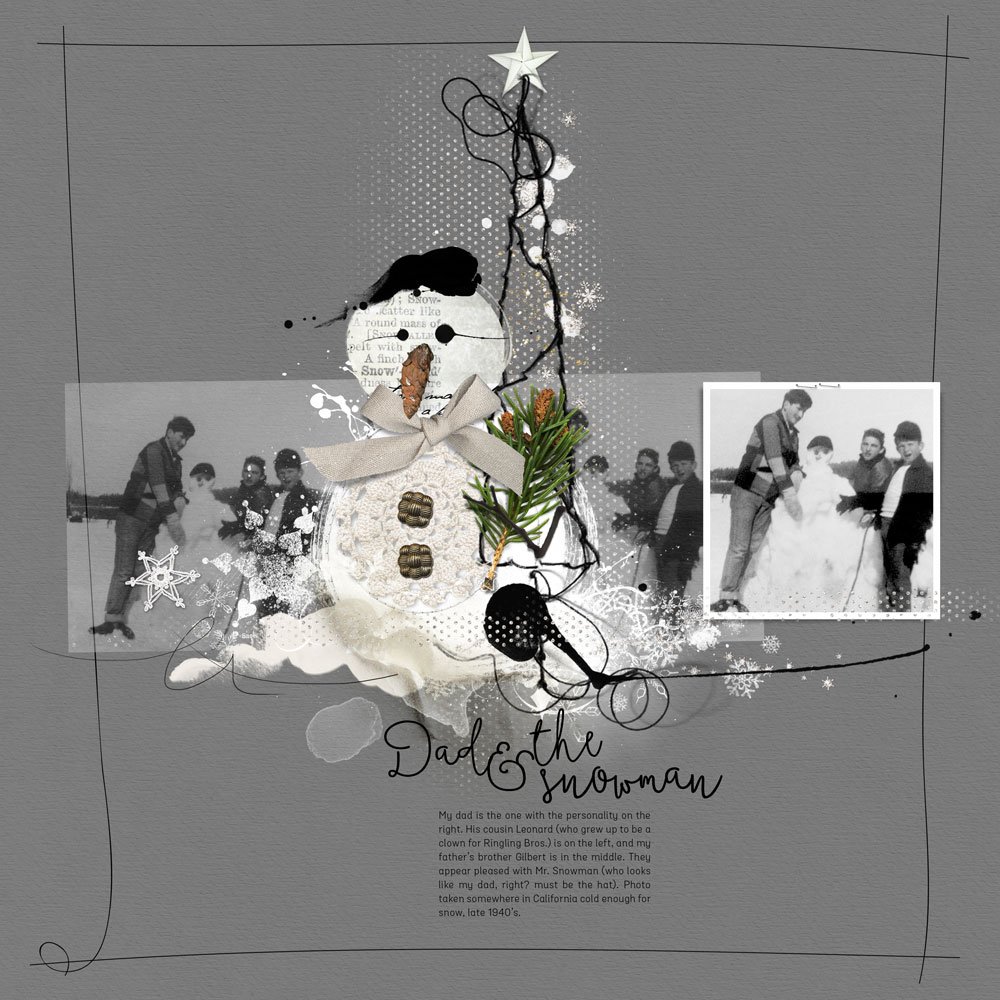 Click on the above photo for additional process notes and supplies used.