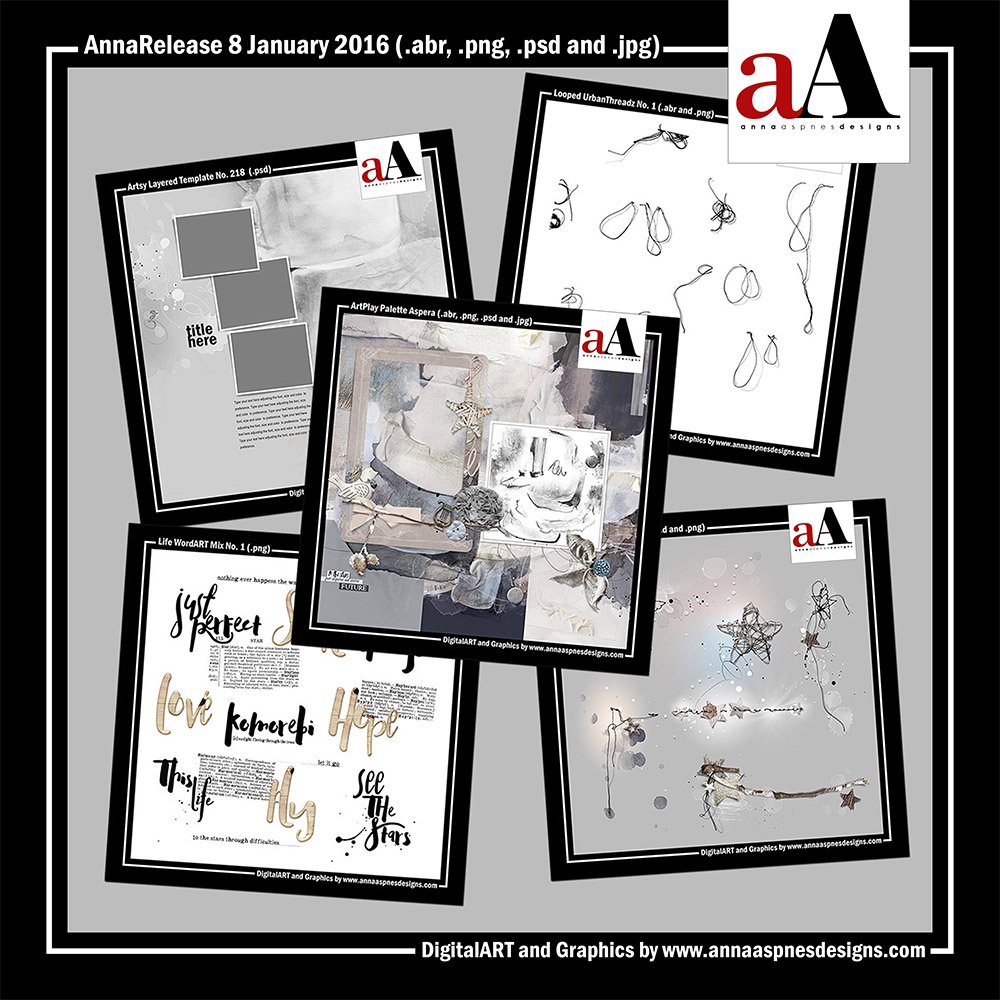 The Details. NewART has arrived in the aA store.
Each of the 5 individual digital products is 20% off or available as a collection discounted by 44% through Friday January 15, 2016 at 9 am EST.
Background and Origins. I created this ArtPlay Palette without having an idea of theme, name or even direction. I also changed the color palette 3 times. This is certainly not usual for my approach to design but happens when I let go of the control. Sometimes it's just fun to create.
Aspera is the Latin word for *To the stars through difficulties.* I just happened upon this word and it seemed fitting for the first ArtPlay Palette of year 2016. The mix of positive and negative connotations is a good reflection of the joys and sorrows we face in everyday life.
I was inspired by the all the possibilities of the new year, in the face of those unexpected certainties, and the idea the blessings that can come from challenges, as well as the snow falling outside of my studio window.
Look for a tutorial in the AnnaNews this weekend on how to use the new Looped UrbanThreadz No. 1. I like the idea of trapping them between 2 papers placed at angles so that the UrbanThreadz look like they're peeking out from the papers edges, or adding beads and charms to them.