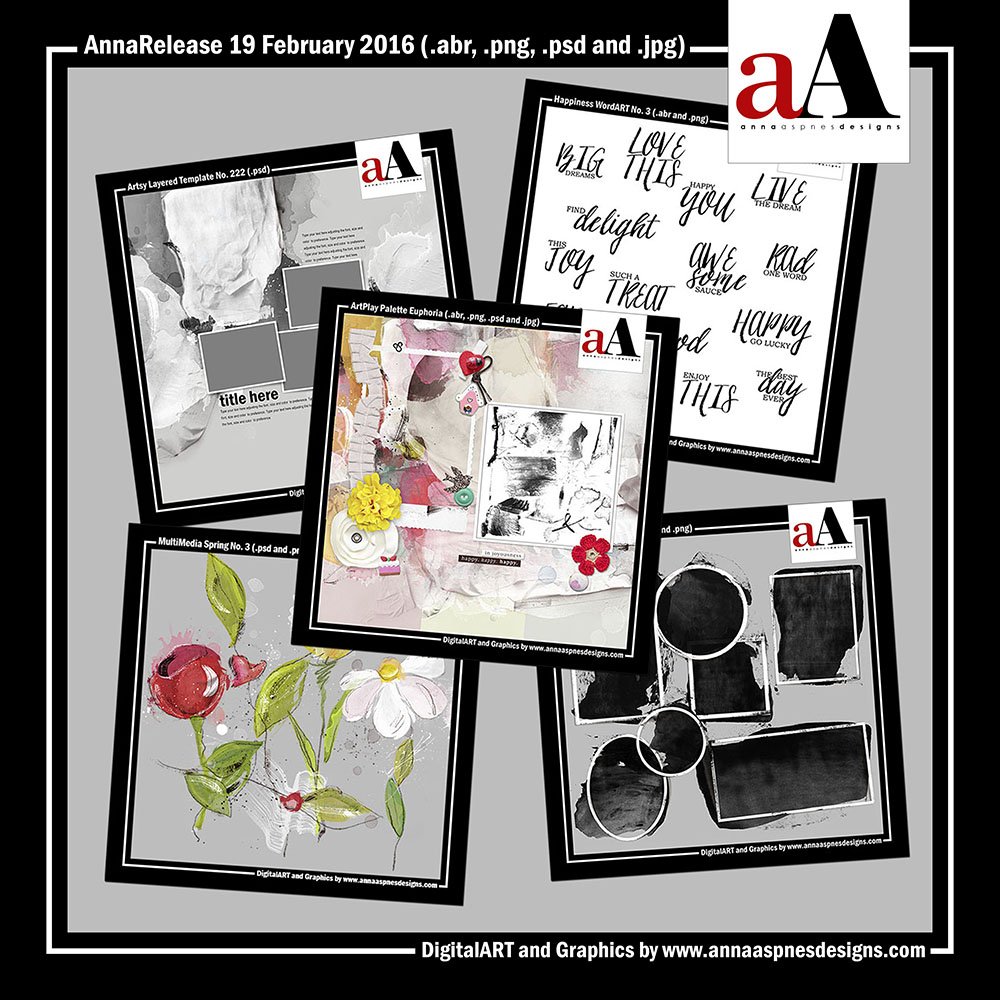 The new AnnaRelease *Euphoria* is here!
The Details. NewART has arrived in the aA store.
Each of the 5 individual digital products is 20% off or available as a collection discounted by 44% through Friday, February 26, 2016 at 9 am EST.
Origins and Background. I had a customer request for a little color, and with an inkling of spring in the air around here, it felt like the right thing to do. The dogs are digging up my bulbs in the garden.  The children are back to playing outside and cruising  the neighborhood on their bikes, people are generally out and about when it's warmer outside.
There is always much to celebrate.
Looking to focus on your own memories and grow your DigitalART skills?
I have a few seats remaining in my AnnaBlendz LIVE workshop which begins March 2, 2016, and I have also had ONE spot become available in the sold-out PenPLAY LIVE workshop which starts on Monday.
Please email me if you want a more intuitive approach to photo artistry. You can learn more about each class and register for AnnaBlendz LIVE here.