In this tutorial aA Creative Team Member, Marianne, shares how to blend frame elements using layer masks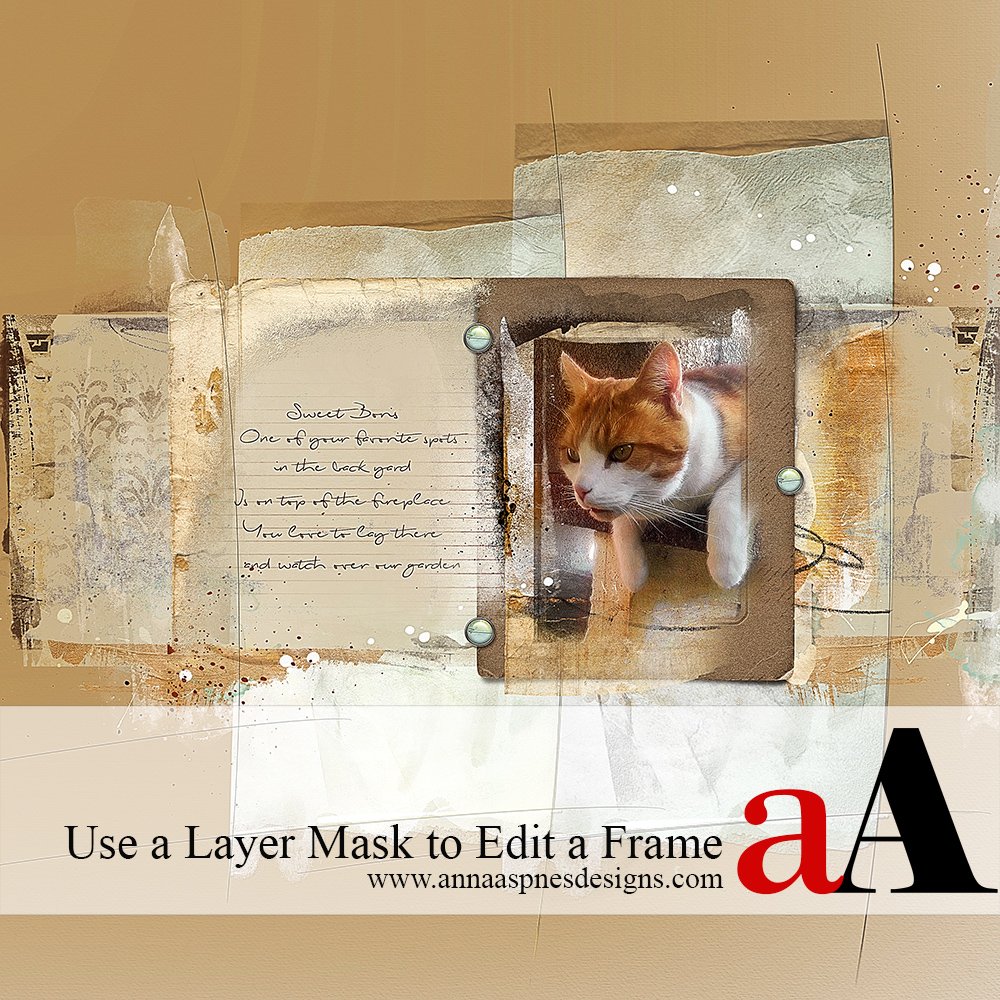 Layer Masks provide a non-destructive approach to blending. Use a layer mask to blend frame elements as demonstrated in this tutorial using DigitalART supplies from ArtPlay Palette Snapshot.
1. Create Foundation. Open and move a frame of choice onto your layout. Duplicate the frame and place copy layer under photo. Turn off the visibility off the top frame layer and add transfers and brush layers above your photo.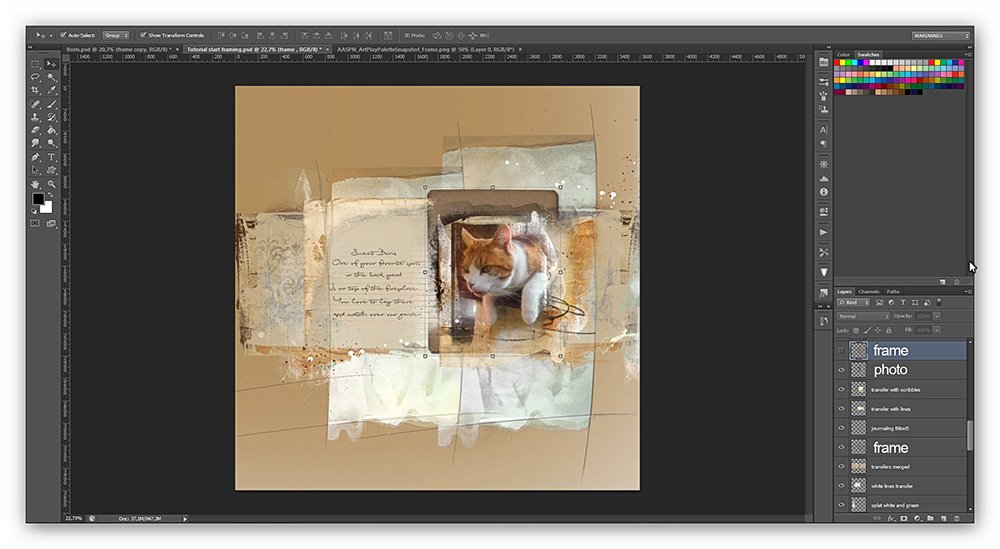 2. Apply Layer Mask. Apply an Inverted Layer Mask as demonstrated in AnnaBlendz LIVE.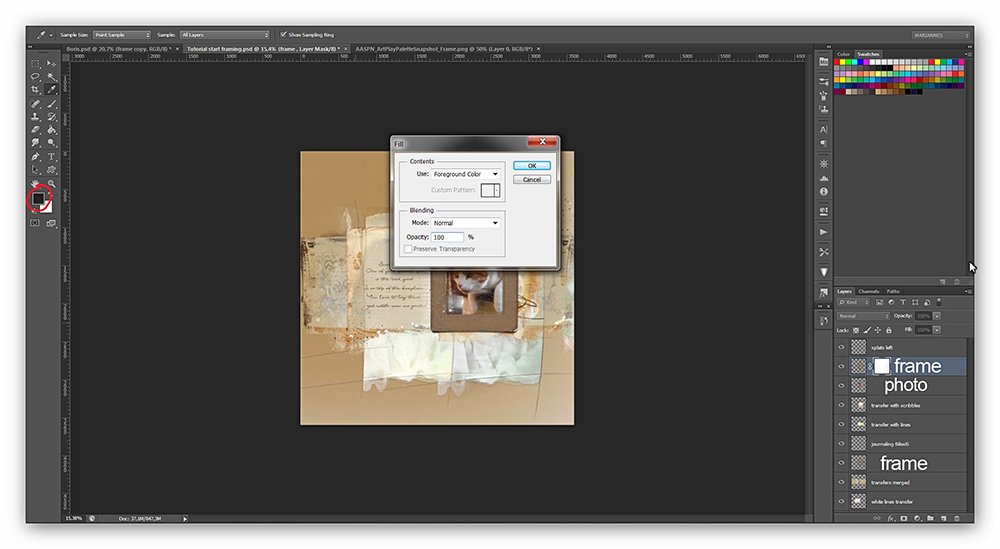 3. Blend Frame Element. Use a soft round brush to reveal areas of the frame layer as demonstrated in AnnaBlendz LIVE.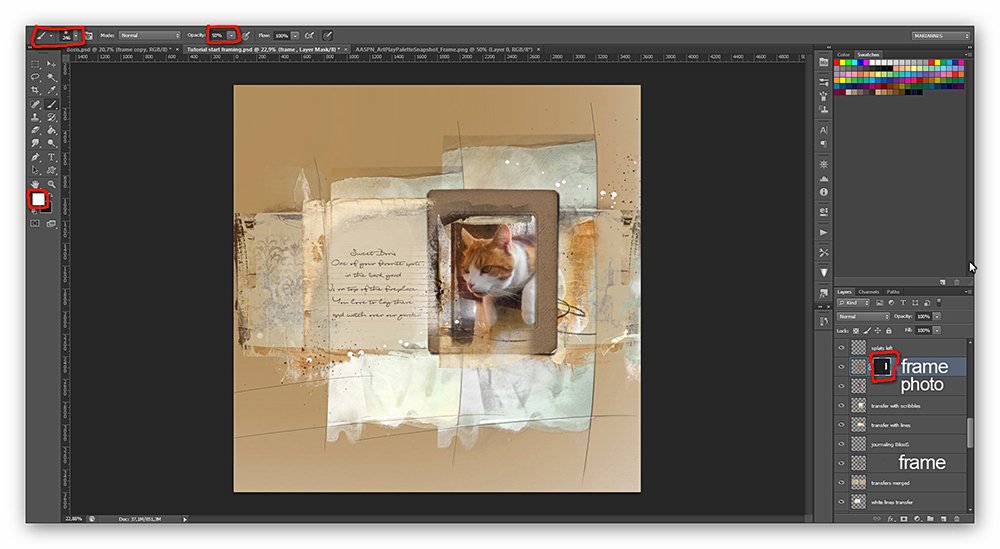 4. Repeat Blending. Duplicate the photo layer, place the copy above the frame and repeat the masking process. The aim is to have the cats paw extend beyond the boundaries of the frame.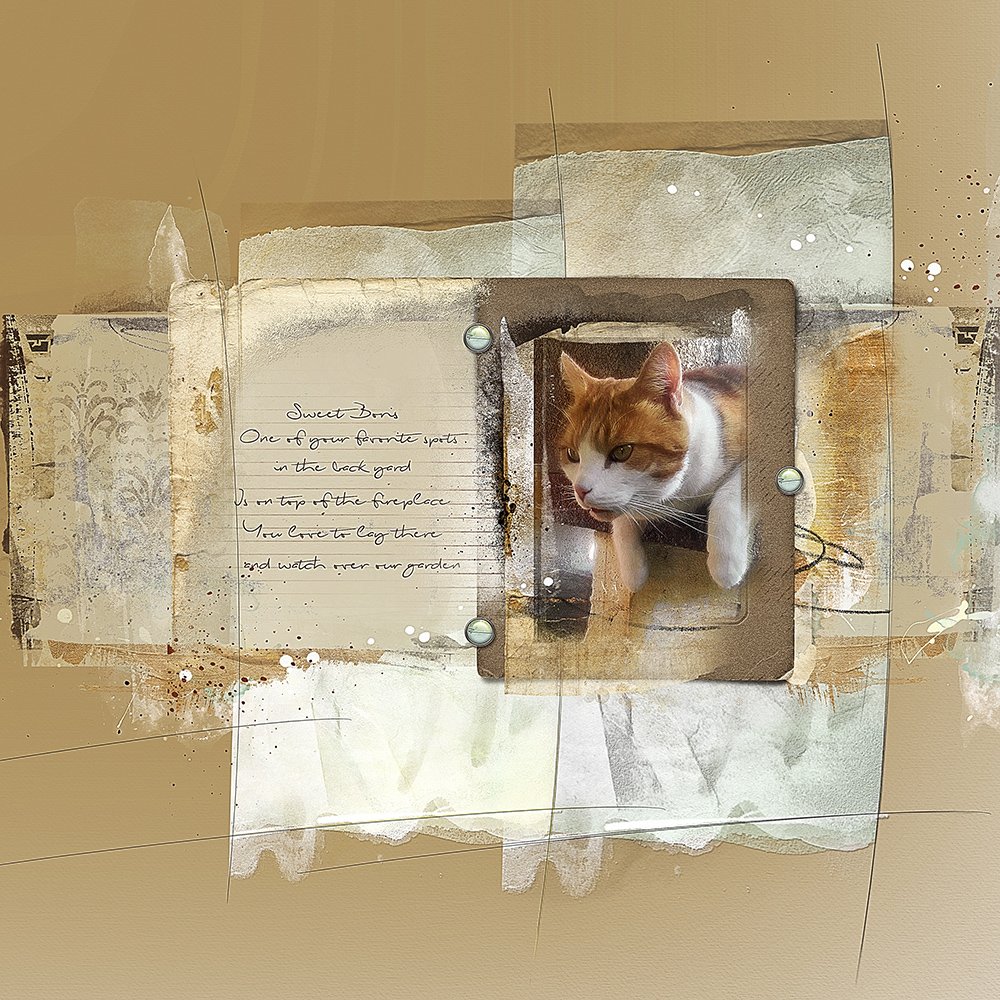 Register for AnnaBlendz LIVE to learn more about layer masks and blending.
Click on the above photo for additional process notes and supplies used.