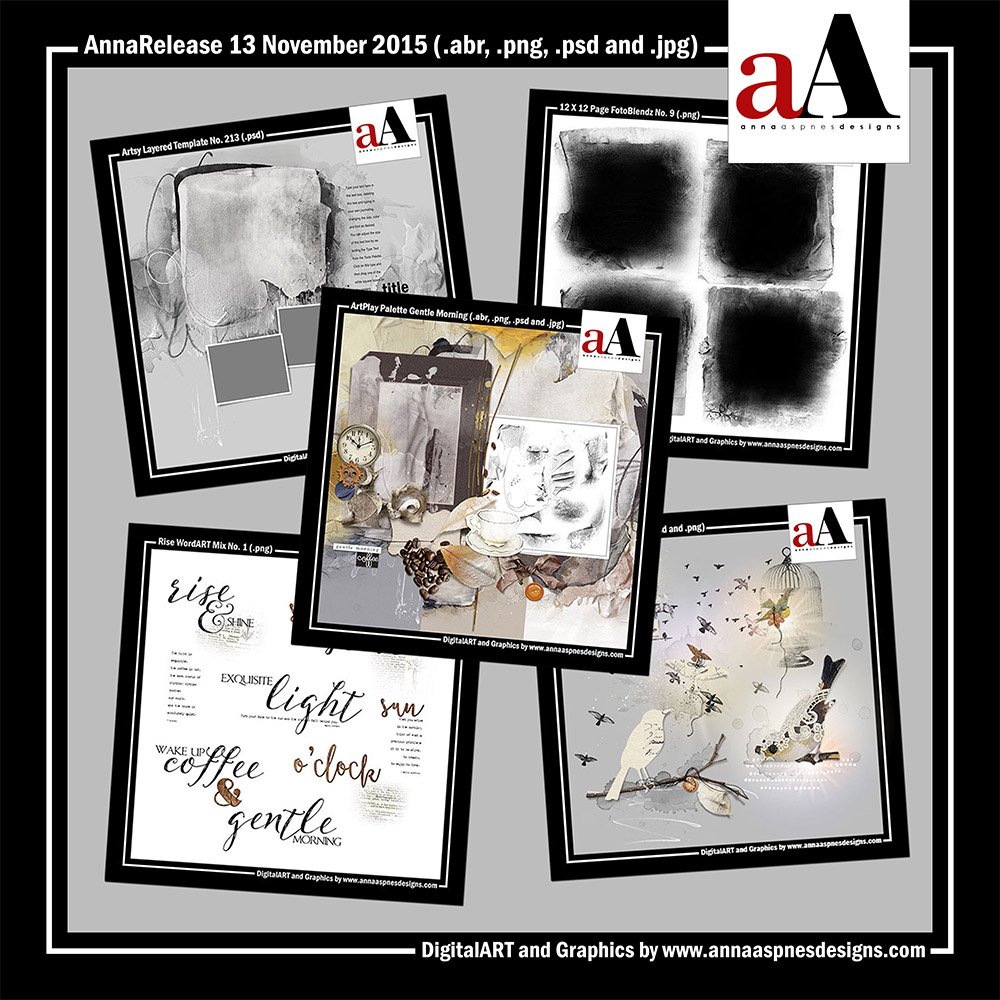 The Details. NewART has arrived in the aA store.
Each of the 5 individual digital products is 20% off or available as a collection discounted by 44% through Friday November 20, 2015 at 9am EST.
Background and Origins. My trusty creative team inspired me to create this week's release with a notion of *gentle mornining*, birds and a couple of quotes. I love it when a complete collection comes together from just a few random ideas.
The rest of my week was focused on the new aAProject Class – We have just 6 seats remaining to attend the LIVE sessions. Registration to receive the replay and work through the material at your own pace at a 50% discount will end the day prior to the first session on Monday, 23 November 2015, at 5pm MST.
I plan to add this class to the Education/Classes category of the aA store in January 2016 at the full retail price of $40.00.